Current Obsessions: Shine With Gray & White Quartz Countertops
September 07, 2016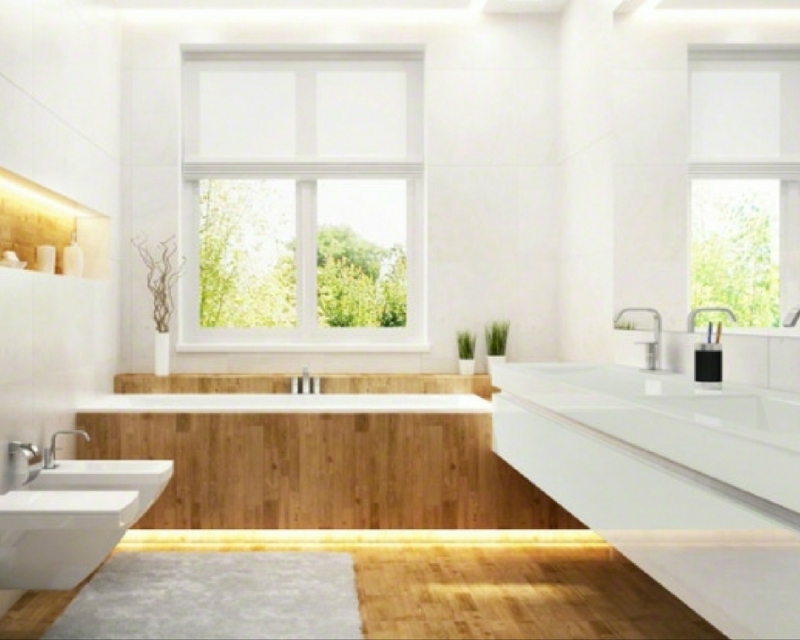 Quartz is the premier manufactured material for kitchen and bath surfaces, and now MSI is expanding their range of quartz countertop colors with three new offerings for your next design project. These gray and white quartz countertops allow you to embrace an on-trend color palette with the most up-to-date material on the market.
Gray and white—this sleek and sophisticated color combination is all the rage, and MSI is leading the trend with their latest quartz selections: Stellar Gray, Stellar White, and Pelican White. These new surfaces' variation in tone and pattern make them suitable for both traditional and modern décor, while the material itself is non-porous and stain- and scratch-resistant, characteristics that are always popular with homeowners.
If you love the contemporary look, check out Stellar Gray or Stellar White. Both of these quartz options feature a solid background, accented by soft gray flecks to create subtle texture and depth. These new quartz options are perfectly suited for a monochromatic color palette or as a backdrop for bright accent colors.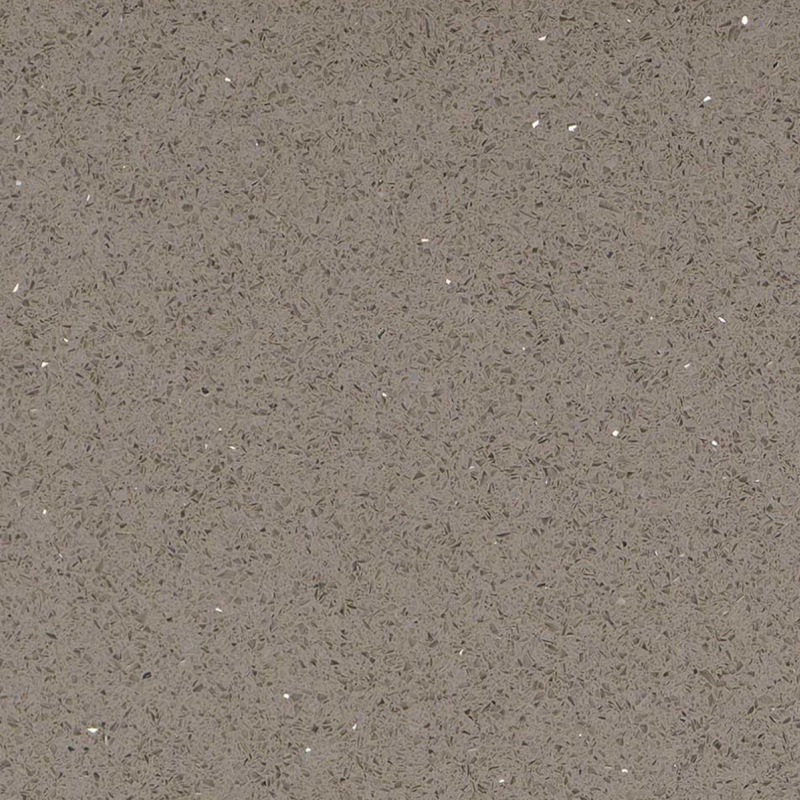 Featured: Stellar Gray Quartz
The absence of veining or splashy patterns creates a minimalist look to complement both modern or transitional kitchens, and their clean, solid surface makes Stellar Gray or Stellar White the perfect backdrop for more elaborate backsplashes or vibrant color combinations. Stainless steel appliances, glass accents, and open shelving complete the look.
For those with a more traditional design style, Pelican White Quartz may be the look for you. Soft white and gray tones create a gently swirling pattern that moves across countertops, drawing your eye over the space. The sophisticated color palette and pattern can be dressed up with rich, dark woods and fine details like turned kitchen island legs.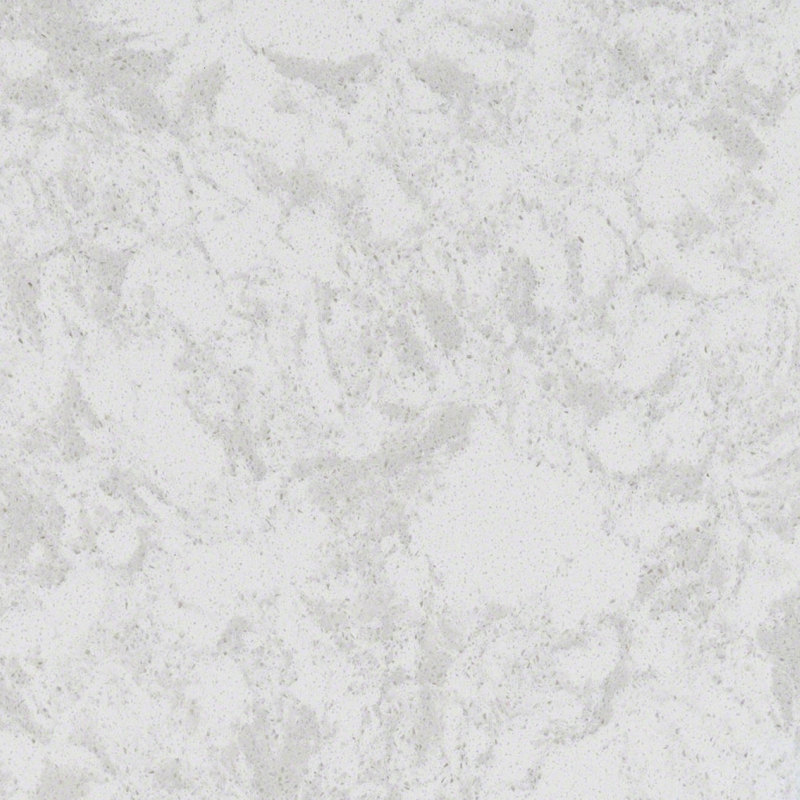 Featured: Pelican White Quartz
While the elegant look of this quartz complements a formal design style, it can also be dressed down. Think weathered gray cabinets and nautical or vintage accessories, such as pendant lighting with exposed Edison bulbs, or cabinet hardware in a distressed finish. Pelican White Quartz effectively achieves the popular gray and white color combination with a sense of warmth and comfort.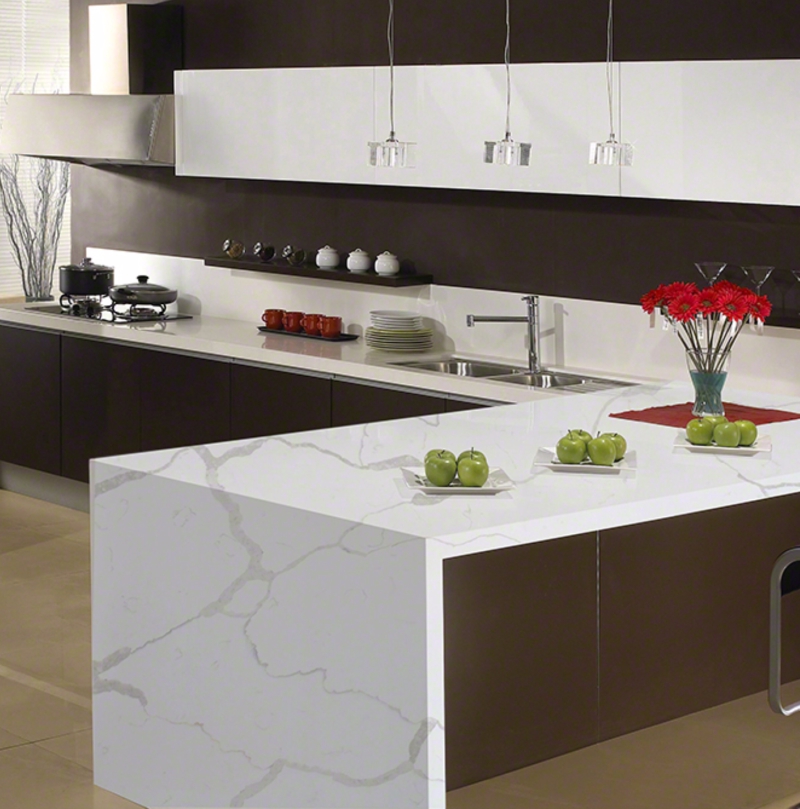 Featured: Calacatta Classique Quartz
Another one of our favorites, Calacatta Classique Quartz, stuns with its clean white color and striking through-body veining. This is one classy look that can be used in multiple different rooms of your home and with several different styles. It is perfect for anything from countertops to backsplashes or flooring, and it matches just about every décor as well.
These new quartz selections have broadened the scope of gray and white countertop offerings to include something for every aesthetic. You can have it all in your next remodeling project with durable, low maintenance quartz, in a timeless yet trendy neutral color palette from MSI.