Mosaic Monday: Create A Stunning Rug Pattern With Mosaics
February 15, 2016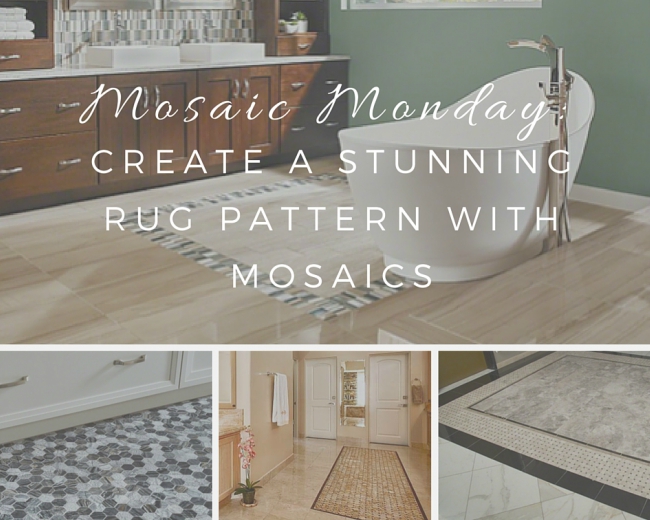 Mosaics are commonly used for kitchen backsplashes and as borders around bathtubs and showers. However, there's a new trendy use for these tiles. Making a big splash in both bathrooms and entryways, many homeowners and design professionals use mosaic tiles to create stunning rug patterns. From basketweave to hexagon patterns, mosaic rug patterns create an attractive, unique look that gives your space the custom pizazz it needs.
Emperador Light & Emperador Dark Basketweave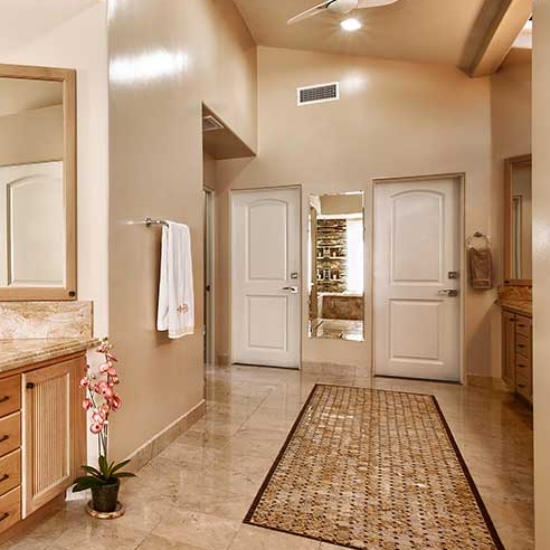 Featured: Emperador Light and Emperador Dark Basketweave
The basketweave pattern is more traditional in style and will give any room a timeless, classic look. Emperador Light and Emperador Dark Basketweave is a stunning mosaic created from Turkish marble, and the mocha browns, cream, and gray colors will blend beautifully with light or dark color palettes. If you love this geometric pattern, then select it as the dramatic centerpiece of your tile rug.
Tundra Gray Basket Weave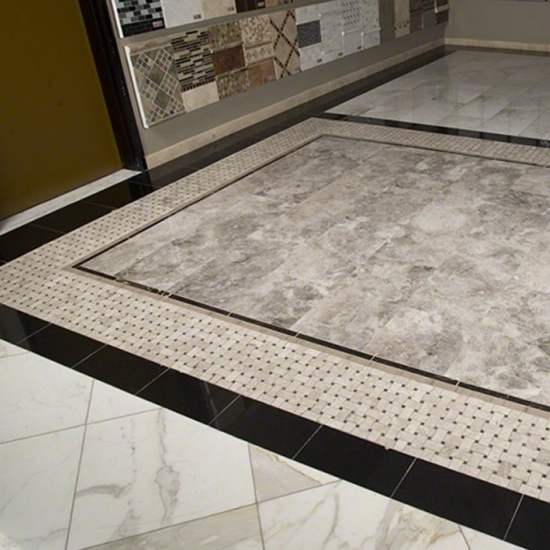 Featured: Tundra Gray Basketweave
Tundra Gray Basketweave is a striking Turkish marble mosaic with a mix of grays, platinum, champagne, and hints of rose. For this detailed tile to pop even more in a traditional or vintage-inspired bathroom, use it as the border of a rug pattern. Line it with thin rectangular tiles and larger subway tiles to offset the beautiful basketweave from the surrounding porcelain wood, ceramic, or natural-stone flooring.
Honey Comb Hexagon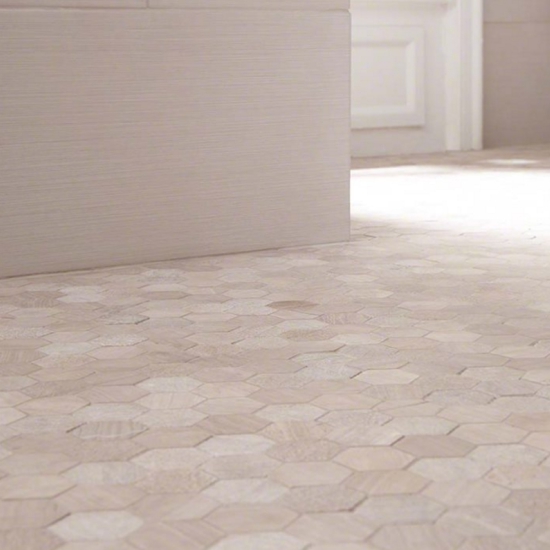 Featured: Honey Comb Hexagon
Hexagon mosaics are back again in a big way, and these multi-tonal honeycomb shapes create rug patterns that can be either contemporary or traditional in design. Honey Comb Hexagon is a two-inch tile made from elegant marble. The beige colors make it the perfect choice for a soft, calming color palette in a clean-line, contemporary bathroom. With its various finishes, the white oak grain appearance also means that this hexagon mosaic tile could add a bit of a modern twist to a more rustic space.
Henley Hexagon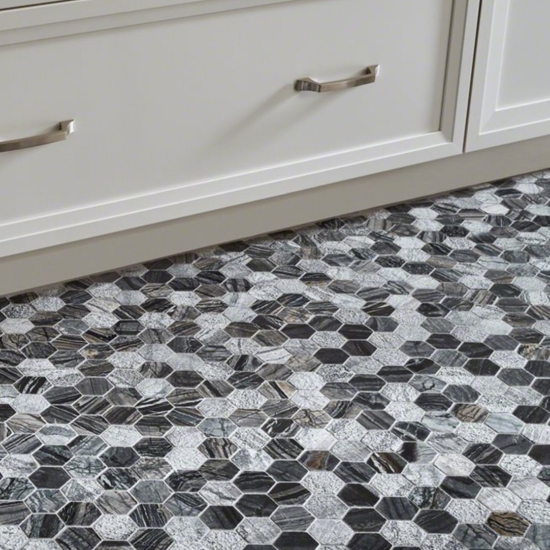 Featured: Henley Hexagon
Henley Hexagon is also a two-inch tile made from beautiful marble, but it's a bolder hexagon choice than Honey Comb because it's more varied in color. With all of its specks, lines, and veins, Henley features everything from platinum, gray, gunmetal, and black to hints of camel-brown and taupe. It can either blend in well with darker tones or act as the standout accent in a lighter colored bathroom.
Paradise Bay Blend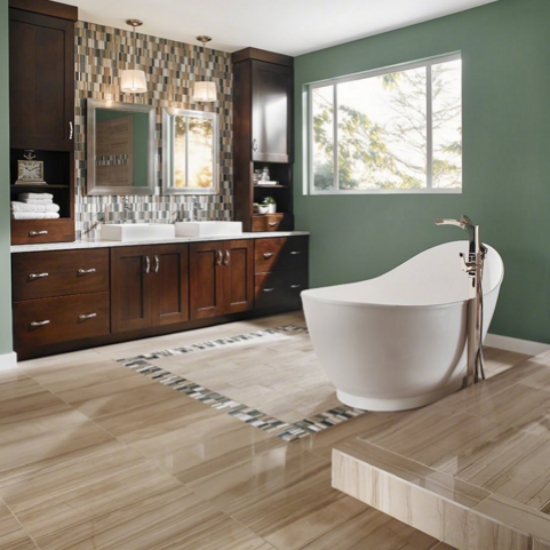 Featured: Paradise Bay Blend

If you want a rug pattern with a more delicate look, then consider Paradise Bay Blend. The elegant tile merges glass and stone in almond and vanilla hues with cool gray and navy. It adds visual interest without being overwhelming in color, so consider Paradise Bay especially if you're going for a modern look. The versatile linear tile pattern can be used throughout your space as a wall tile or countertop, to help continue the refined mosaic rug pattern.
Creating the perfect mosaic rug pattern is easier than you think when you use the flooring visualizer tool from MSI. It only takes a few simple steps for you to calculate how many mosaic tiles you'll need for your design. M S International also offers other magnificent mosaic options that are sure to be a conversation piece in your residential or commercial space.