Tips From The Trade: Is There A Special Way To Keep White Quartz Countertops Looking Like New?
January 23, 2018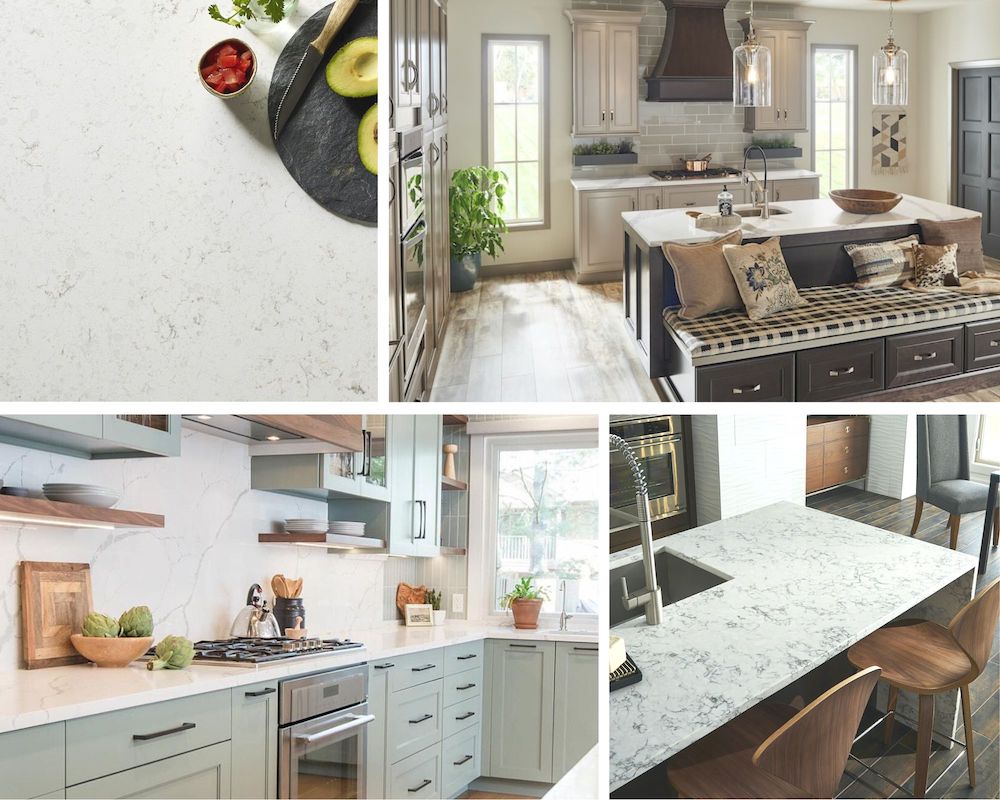 Quartz countertops continue to gain traction with homeowners because of its style, function, and cleaning ease. If you have a brand-new quartz countertop, then you can rest assured knowing that your pristine white or marble-look quartz won't damage easily with regular use.
In fact, your light surface doesn't require any additional care than any other color or pattern quartz. Thanks to the many characteristics of this engineered surface, caring for white quartz is incredibly easy. To keep your countertop looking new, follow the dos and don'ts below for everyday cleaning, maintenance, and things to avoid.
Cleaning Dos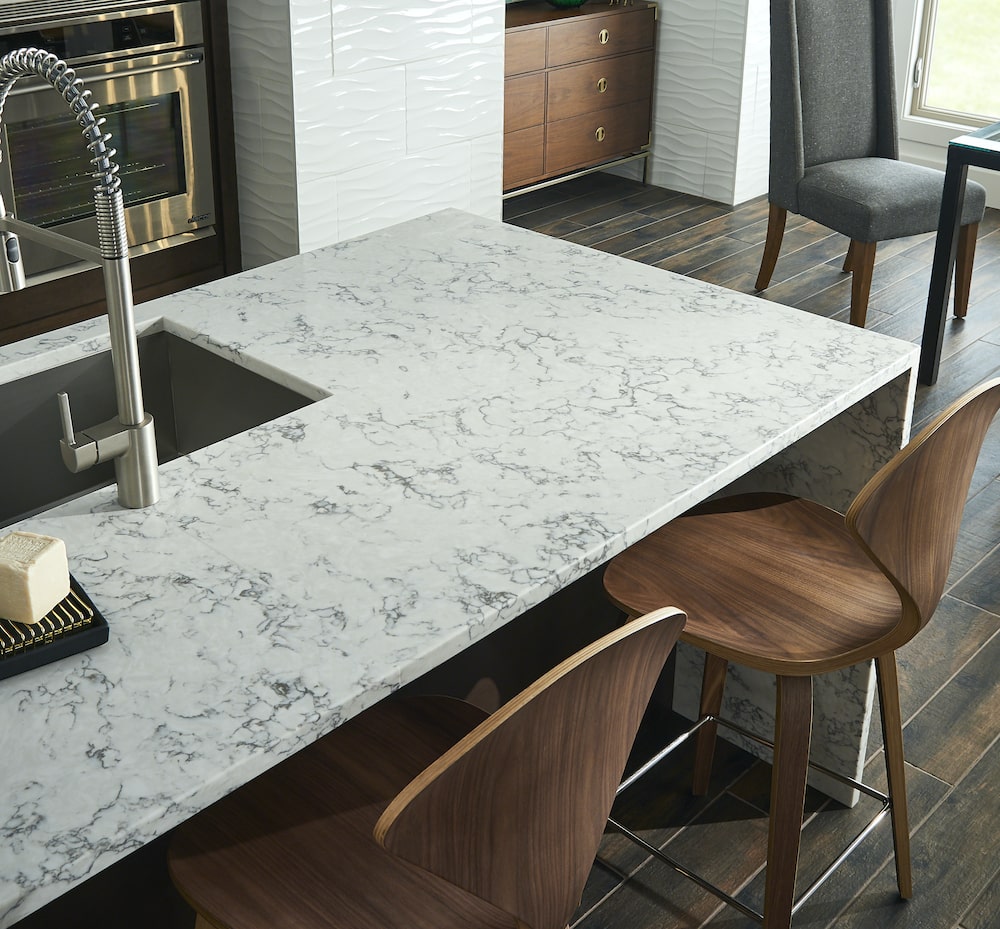 Blanca Arabescato Quartz
Keeping your quartz countertops clean is very simple. A mild dishwashing soap and a damp sponge or soft dishcloth will do the trick. Just wipe, rinse, and you're done! And because your quartz that looks like marble is non-porous, they won't harbor bacteria or other germs, and liquids and stains can't penetrate the surface, either.
If you need to tackle dried messes that won't easily come off, then let a damp towel soak over the dirty spot until it loosens. Some cleansers are also safe to use on quartz, such as Bon Ami and Barkeeper's Friend.
Cleaning Don'ts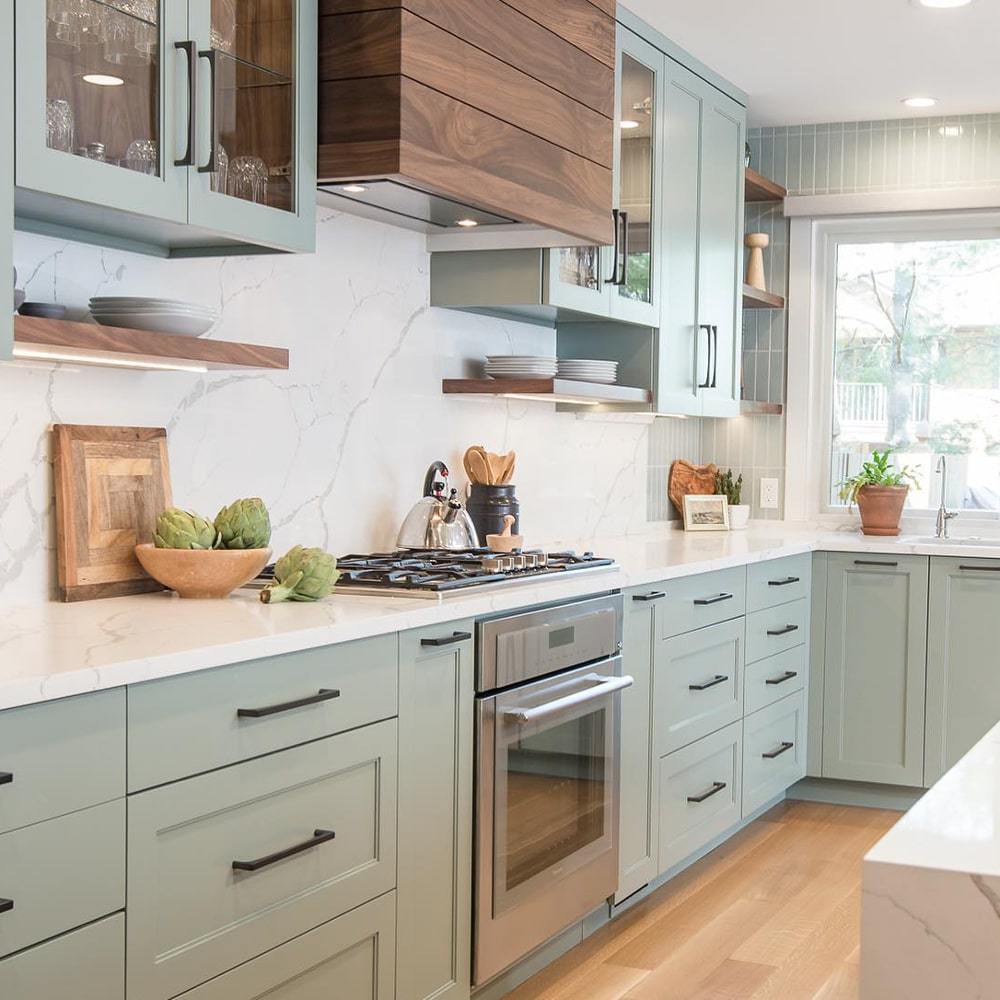 Calacatta Laza Quartz
Never use harsh chemicals or anything abrasive like a scrubbing cleanser on your quartz countertops that look like carrara marble. Doing so might etch the surface, and luckily, quartz doesn't need harsh cleaners to be cleaned properly.
Maintenance Dos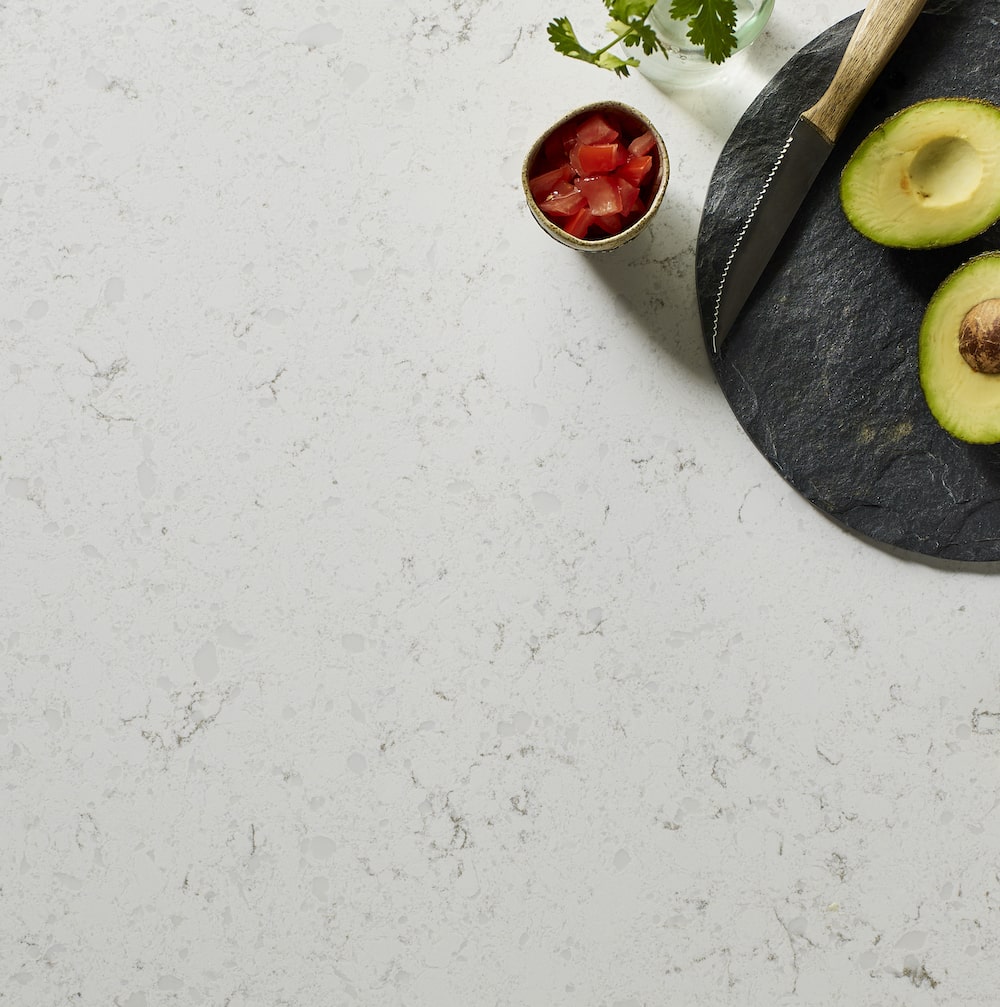 Blanca Statuarietto Quartz
Make sure to enjoy your white countertop year-round without the hassle of yearly maintenance. Because quartz is comprised of natural stone and resin, it never needs to be resealed or waxed like marble or granite does. This also means that you won't have yearly expenses added to your quartz countertop cost! Its non-porous nature will protect it from stains and mildew, too.
Things to Avoid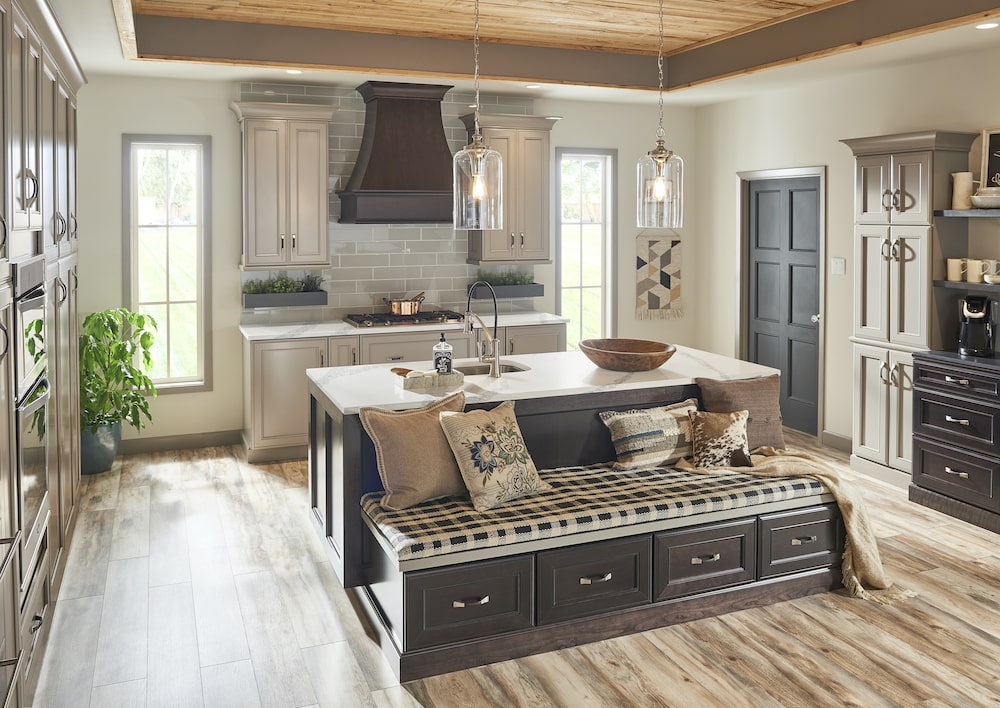 Calacatta Venice Quartz
While quartz is one of the toughest surface materials available, it isn't completely indestructible. Make sure to protect your countertop from heat sources. This might include crock-pots and electric cookers in the kitchen and flat irons and curling irons in the bathroom. Do place hot pans onto a hot pad or trivet instead of directly onto your countertop. Only chop food on a cutting board instead of using your countertop as one.
Quartz for the Win
Whether you're preparing a meal or getting ready for the day, be sure to not let these things get on your quartz that looks like Calacatta marble: Bleach, nail polish remover, oil-based soaps, paint removers, and silver polish. Also, avoid anything with methylene chloride, which can be used for paint stripping or metal cleaning and degreasing, or trichloreothane, which can be used to dissolve glue and paint or remove oil and grease. Don't let the kids or adults use permanent markers or ink on your surface either because it may stain it.
Quartz countertops offer both beauty and durability for your kitchens and bathrooms. With these simple care and cleaning tips, your wonderfully white quartz countertops will stay that way for many years to come!
Now that you know more about the easy care of quartz, click on the link to view modern bathroom vanity ideas to see how you can create a contemporary bathroom. For help from our design experts, please connect with us via our live online chat feature, or you can visit your nearest MSI showroom, or contact an authorized MSI dealer.