Patina Porcelain Perfection
June 14, 2016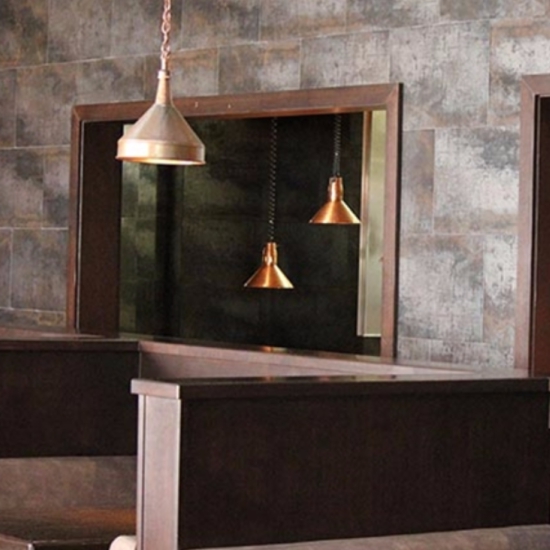 "What a gorgeous patina!" You may have heard that phrase describing weathered copper or brass sculptures, antique silver ewers, reclaimed barn wood, or even an old piece of leather horse tack. Collectors even refer to rusted metal as having a patina. It means the item has had time to age and develop character and charm. Its distressed, ripened look is highly desirable among interior decorators, so much so that artists now artificially create it. Now MSI brings you a line of porcelain tile with the character of patina – no need to trudge through the antique mall or poke around a flea market!
Jupiter Iron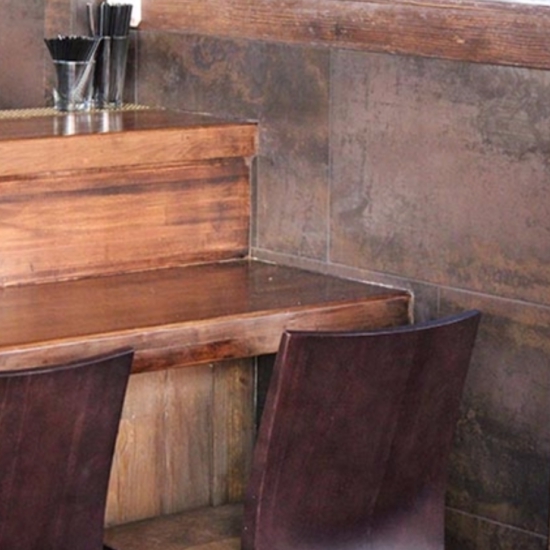 Featured: Jupiter Iron
The copper glaze adds a metallic sheen to this matte finish porcelain tile, creating a distressed, aged-metal look. Available in 16x24 or 20x20, this patina is perfect for your walls, countertops, tile flooring or backsplashes. Jupiter Iron works well in contemporary décor, and can be played up to create a masculine edge or toned down by incorporating it into a custom-designed mosaic.
Natural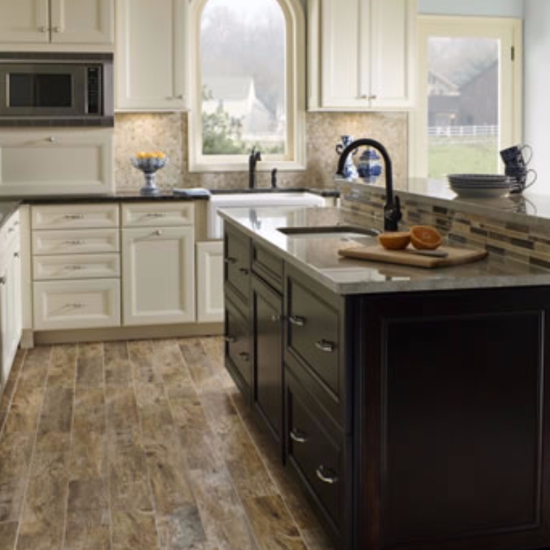 Featured: Natural
Bring the cozy atmosphere of weathered wood into your home with Natural wood tile porcelain, which features a realistic wood grain look. Medium-brown with variations of lighter and darker shades, this tile blends well with many other design elements and styles. You'll only notice it isn't actual wood when you realize how easy it is to clean and maintain.
Noche Venice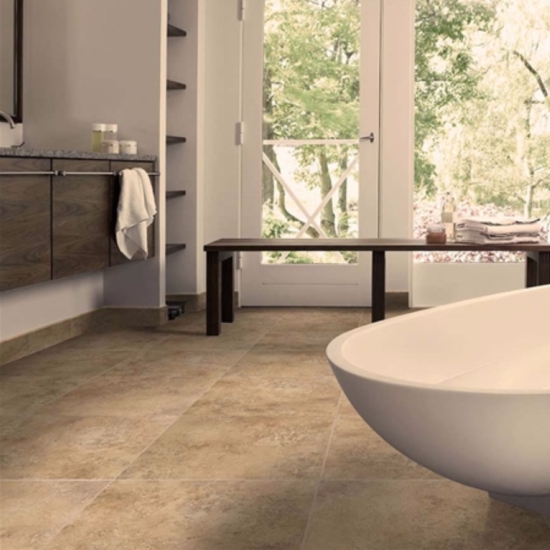 Featured: Noche
Noche evokes the look of weathered stone, with variations of beige and golden brown. This natural, rustic look marries well with many different materials, colors and textures, such as brick porcelain; but also looks great by itself. It is available in many different sizes, including 2x2 mosaics, quarter-rounds, corners, bullnoses, and V-caps – so you can use it just about anywhere.
Beige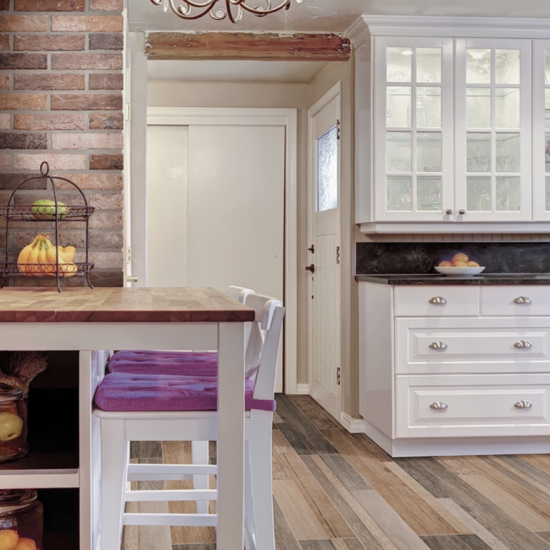 Featured: Beige
Sierra collection's Beige porcelain tile consists of wood-grain 9x48 rectangular tiles with eye-catching variation. Grayish-taupe, medium brown, and mottled cream – all with a weathered aspect — bring beautiful variation to these tiles. Use this wood-look porcelain tile to create a faux butcher-block countertop or hardwood floor with lots of character and none of the worry or upkeep.
Musk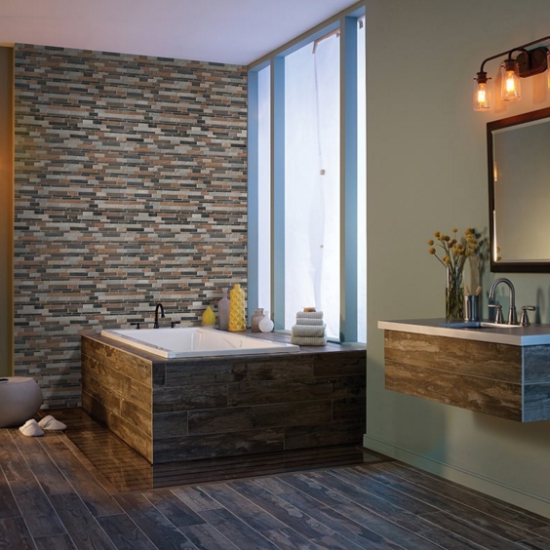 Featured: Musk
Expensive reclaimed hardwood from a 100-year-old barn, installed on your walls and floor, has beautiful rustic charm – but Musk porcelain tile from MSI's Salvage collection looks even better. It has the same mottling and distressed texture, even a hint of wormholes. Chances are it will cost you far less, too. The only thing missing will be the musty aroma.
Porcelain tiles with patina help you achieve in a few hours what would have taken decades – tiles imitating exposure to the elements, the passage of time, and materials aging like fine wine. Not only do these gorgeous imitations cost less than the real thing, but also they are easier to install and care for, and will retain their beauty in your home, no matter how much time passes.
READ MORE ABOUT THE DIFFERENT TYPES OF PORCELAIN TILE
New Tektile Fabric Print Porcelain Tile
One Room, Three Looks with Plank Porcelain Tile
Pietra Porcelain - Fully Suited with You In Mind