Current Obsessions: 4 Stacked Stone Veneer Installs You Will Love!
March 11, 2017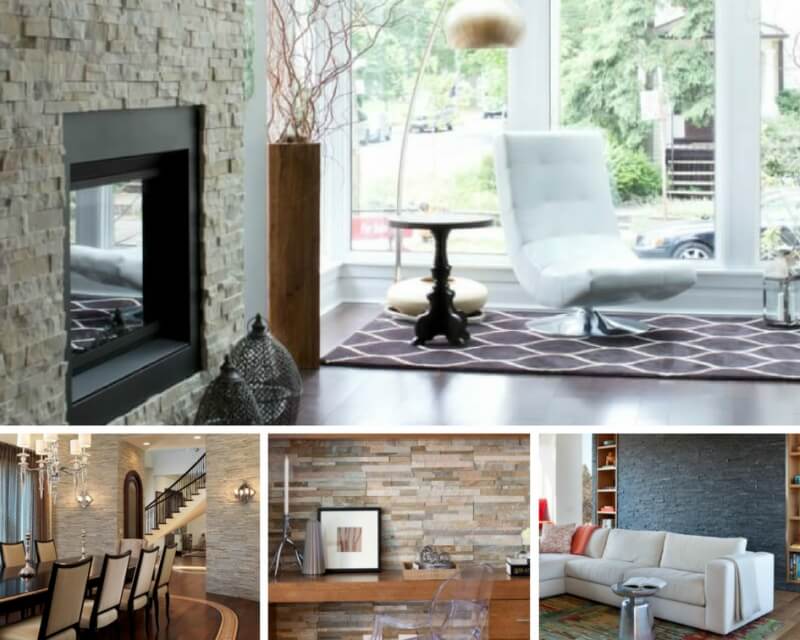 Ever wonder what it would be like to live in a home that looks like an interior design magazine spread? Architecture, furniture and accessories are important, but for a serious punch of "wow!" you can't beat MSI's stacked stone veneers. Yet despite the professional showroom appeal, natural stone ledger panels also make a room feel welcoming and warm, creating a comfortable family home.
Shades range from pale to deep and dark, with a variety of stones offering their own character and reflectivity. However, it's the 3-D texture that makes stone veneer panels so appealing. Despite the rugged appearance, stone panels can create a refined ambiance suited for a posh, upscale environment. At the same time, they're equally at home in a cozy, casual den. Here are a few of our popular varieties.
Arctic Golden Panel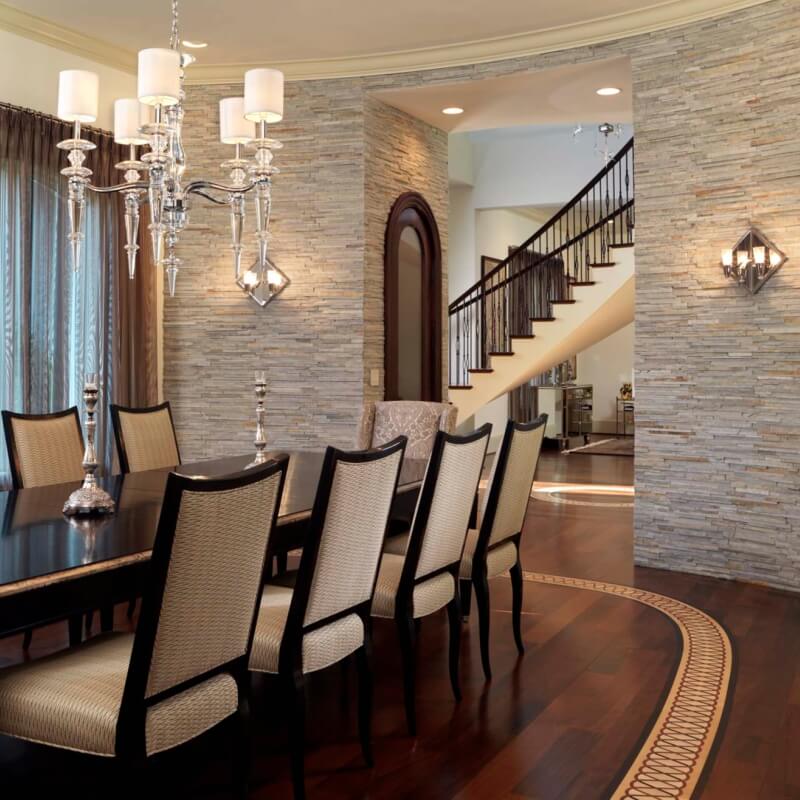 Get this look with MSI's Arctic Golden Panel Stacked Stone (Photo Credit: Houzz)
Split-face quartzite in warm shades of creamy white and pale golden beige turn up the drama in this spectacular contemporary dining room. Arctic Golden Panel Stacked Stone blends easily with the dark brown wood flooring shown here, and the cream-colored fabric of the elegant chairs. It's even easy to turn corners and continue along, thanks to matching corner pieces that install seamlessly.
Fossil Rustic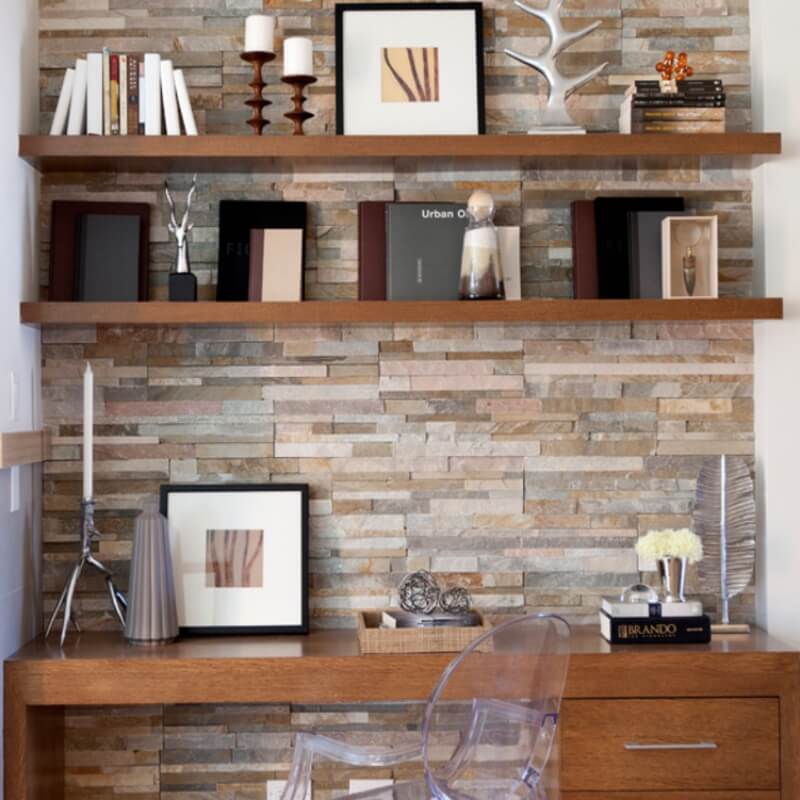 Recreate this look with MSI's Fossil Rustic Stacked Stone (Photo Credit: Houzz)
You don't need to cover a large expanse with stone veneer panels to make a large impact; this accent wall, providing the perfect nook for a desk and shelving, proves it. Fossil Rustic Stacked Stone sandstone ledger panels feature a soft, soothing combination of gray and beige with subtle rust-orange highlights. MSI's stone panels are easy to install, fitting together like puzzle pieces, so a project such as this would provide nearly instant gratification.
Roman Beige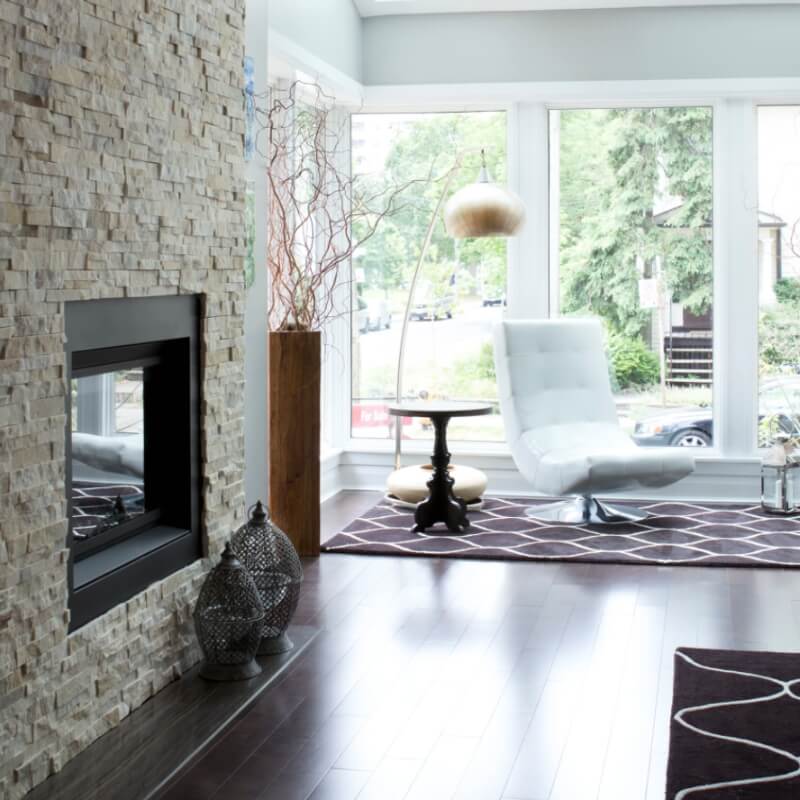 Create this look with MSI's Roman Beige Stacked Stone (Photo Credit: Houzz)
Accent walls surrounding fireplaces are popular uses for ledger stone. Roman Beige Stacked Stone ledger panels are crafted from split-face Travertine, in natural, relaxing shades of beige and golden cream. This scene highlights one of stacked stone's best features, which is its 3-D texture that captures shadows and light and creates a dramatic backdrop for any type of décor.
Coal Canyon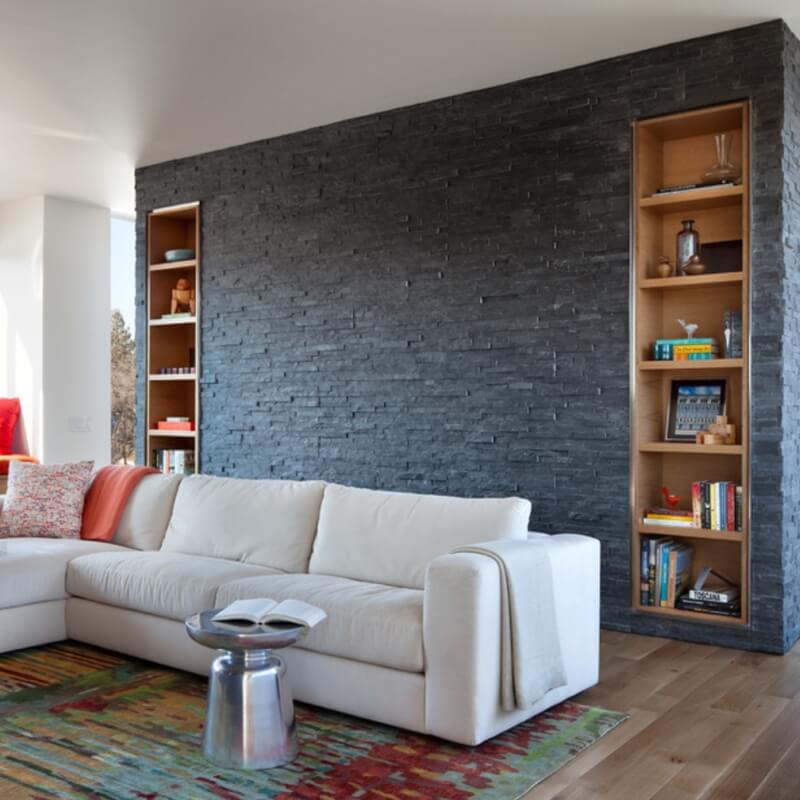 Get this look with MSI's Coal Canyon Stacked Stone (Photo Credit: Houzz)
You can't get much more dramatic than Coal Canyon Stacked Stone split-face quartzite ledger panels, in subtle variations of deep charcoal gray. This accent wall, with built-in bookcases, highlights two important aspects of natural stone. First, it's easy to coordinate with décor ranging from contemporary to traditional to even rustic, in formal or casual settings. Second, stacked stone iso gorgeous as-is, you won't want to cover it up!
MSI's stacked stone ledger veneers blend the beauty of real, natural stone with the ease of installation and versatility of pre-assembled panels. You'll love the way they add showroom-quality drama to a home's interior. If your family room, kitchen, office or even master bedroom seems to be missing that one element needed to push it from ordinary to sumptuous, ledger stone panels may be just what you need to deliver that extra punch.