Current Obsessions: A Modern Makeover With Quartz Countertops
February 24, 2016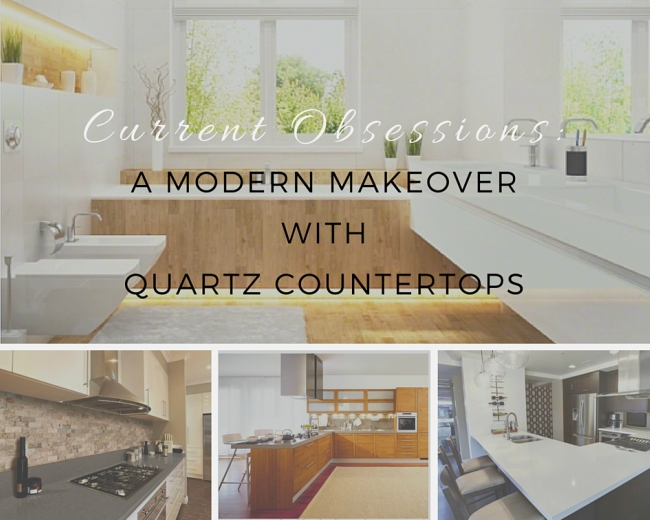 Trending now for kitchen and bathroom décor are quartz countertops. Unlike granite and marble, which is mined from nature, quartz is an engineered stone that allows for you to have the beauty of a magnificent stone slab countertop but with the amazing durability needed for hard working areas such as those found in the kitchen. These stone slabs are a blend of approximately 94-percent quartz with polyester resins to bind and fortify the slab making it nonporous and resistant to scratches. With the combination of advanced technology and a wide selection of quartz countertop colors, using quartz for your home is the clear choice to give your home a modern makeover. Whether you are seeking a sleek look in white, beige or gray, MSI's Q Premium Natural Quartz will provide the contemporary look you crave.
Canvas
Featured:
Canvas Quartz
(
image source
)
A countertop crafted in the soft beige color of Canvas creates a warm yet modern look. With small flecks of beige tones to give depth and richness, this quartz color will look stunning when paired with linear wood cabinetry. Use it as both countertop and backsplash in the kitchen to create a new sleek look for your décor. Tile the floor in cool granite to complement in the beige color of your quartz countertop.
Stellar White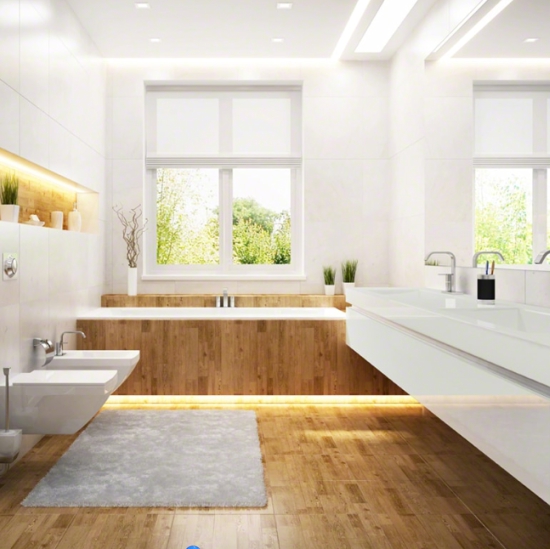 Featured: Stellar White Quartz
Stellar White quartz is a wonderful creamy white hue blended with soft flecks of gray tones that create a stunning appearance. Make a statement by pairing the bright quartz countertop and matching backsplash with cabinetry in a polished gray colored finish. It will also sparkle in the bathroom when used as a vanity top, soaking tub surround or shower surround.
Babylon Gray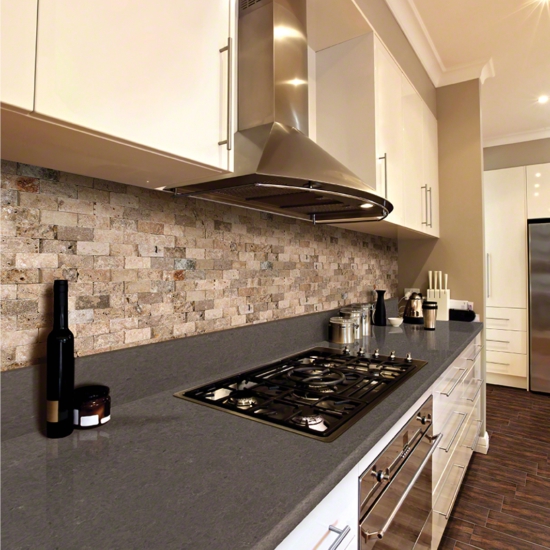 Featured: Babylon Gray Quartz
Add depth to a new contemporary kitchen design with a Babylon Gray quartz countertop. This quartz is crafted in a beautiful deep gray color. Specks of dark gray with veins of light gray run throughout the slab to give it unique depth and interest in appearance. When using Babylon Gray as a countertop, use cabinetry in a sleek light neutral cream or moss color. Tie your new countertop and cabinetry together with a mosaic tiled backsplash that will bring in the colors of the counter as well as the cabinetry.
Arctic White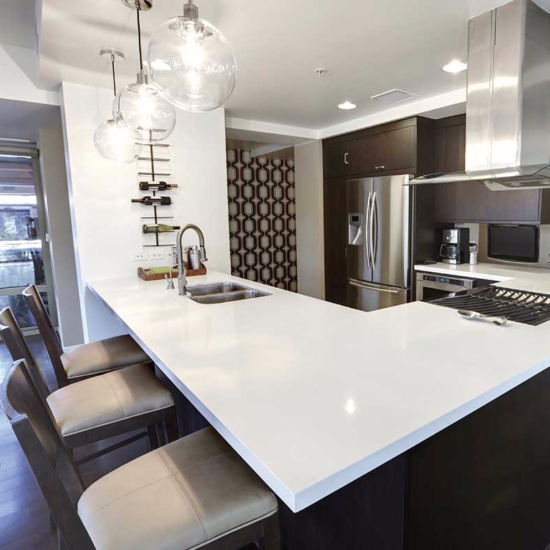 Featured: Arctic White Quartz
Arctic White quartz is as sparkling as snow in its smooth, clean appearance. Use this versatile quartz to create your new unique décor look. Pair the countertop and matching backsplash with a rich dark wood cabinetry for a touch of contemporary elegance. For a smart and modern white on white look, match the Arctic White quartz countertop with sleek white cabinets. Then use mirror, metal, or glass as a backsplash. In the bathroom, top your Arctic White vanity with a large mirror to add extra sparkle.
Known as one of the toughest of Earth's minerals, a countertop crafted from quartz is not only a resilient décor option but also provides a wide variety of finishes to add amazing design spark to your furnishings. From the small details that come from the added specks of quartz, glass or metal, you will find that you have a seemingly limitless option of colors and designs to create your perfect modern look.