Create Style And Safety With The Traktion Anti-Slip Porcelain Tile Collection
September 19, 2022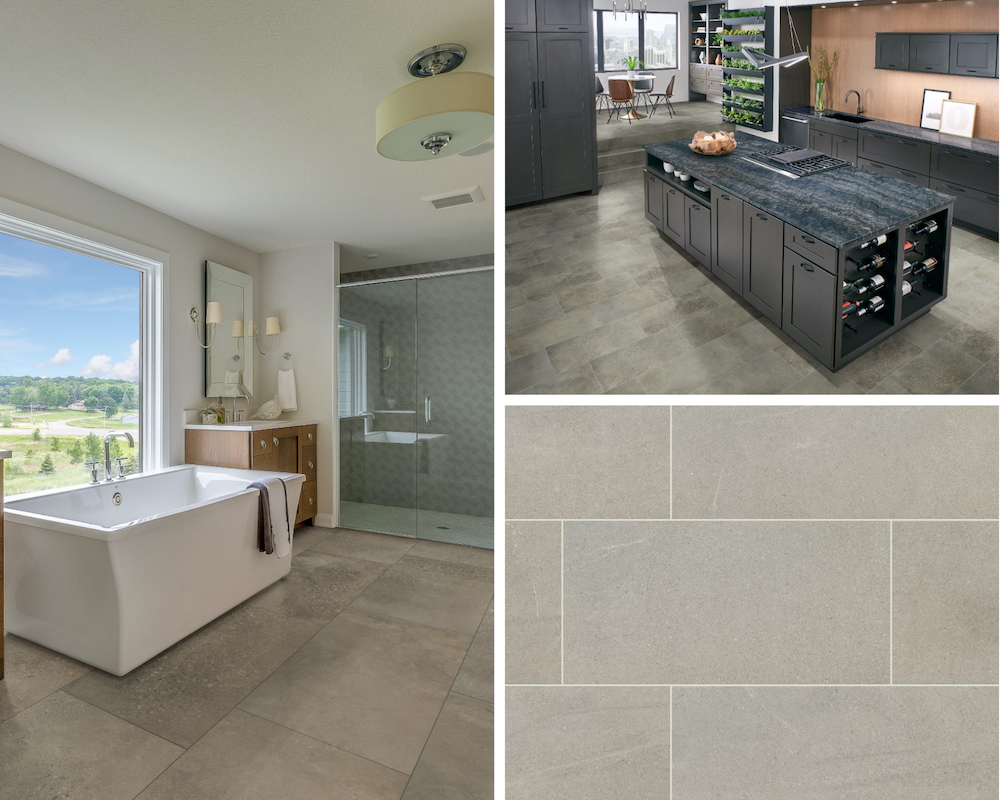 You can't beat MSI's porcelain tile for durable, low-maintenance, beautiful flooring in every room of your home (and even outdoors). But now, a new collection takes this product one step further with Zero Slip, our proprietary anti-slip technology.
If you're considering porcelain vs. ceramic tile, keep in mind that porcelain is more durable – and only MSI's porcelain tile is made with our anti-slip technology. In addition, Traktion is a sophisticated porcelain tile manufactured using our latest technology to authentically provide the look of natural stone — which means it's always stylish, fashionable, and easy to coordinate with your other architecture, decor, and personal style. And while you're creating the perfect living space for your family, you'll also be keeping them safe from slips and falls, even when the floor is wet.
Here's a short video introducing our Traktion porcelain tile and highlighting the five colors you can install in your home to ensure it's just as safe as it is elegant.
Read on to learn more about our two new collections of Traktion tile: Calypso and Maven.
CALYPSO COLLECTION: ASH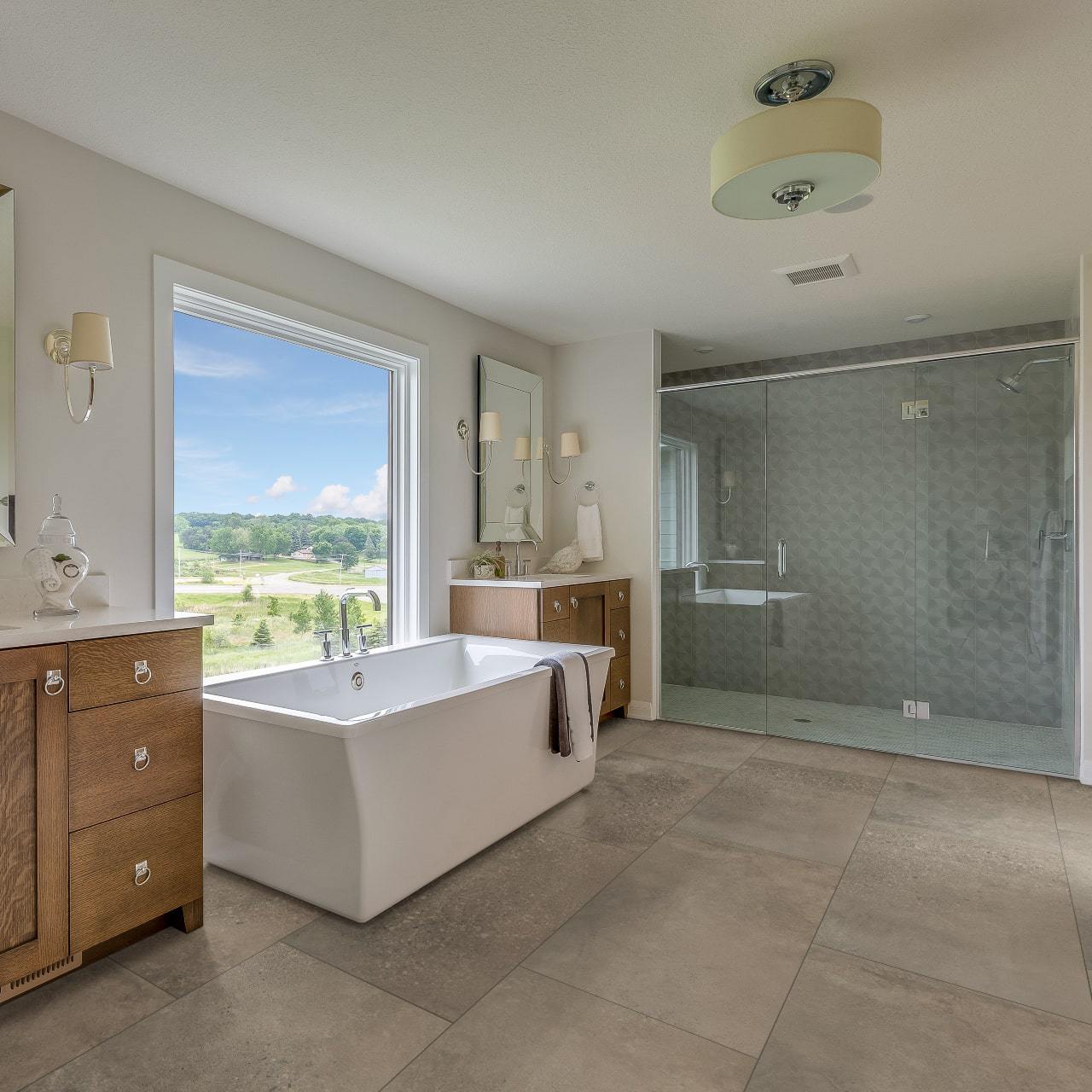 Choosing the ideal type of flooring for bathrooms can be a challenge. First, you need a surface that is 100% waterproof because splashes and drips — and even the occasional overflowing sink or tub — are inevitable. But when the floor gets wet, it can present a safety hazard, especially for older folks. And would it be too much to ask that the flooring options should be attractive and elegant, as well? We think not, and that's why we've created Traktion porcelain tile.
Ash is an easygoing light gray tile resembling natural stone, with swirls and speckles to add extra depth and visual interest. Although it's manufactured porcelain, each tile has enough variation to deliver exceptional realism.
CALYPSO COLLECTION: GRAPHITE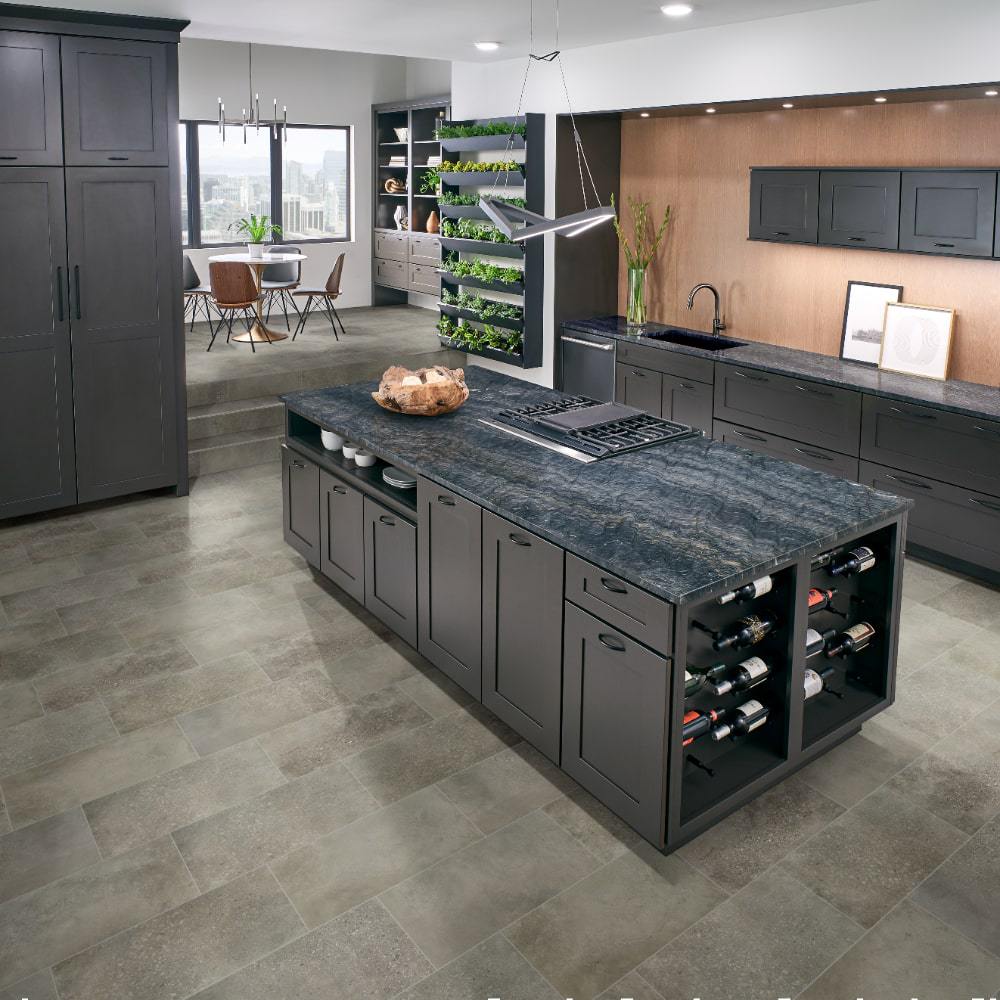 Bathrooms aren't the only rooms where the floor gets wet sometimes. Kitchens are also prone to spills, drips, and other mishaps that can cause someone to lose their footing. Like all our porcelain tile varieties, Traktion tile is totally waterproof and never needs sealing, so it resists stains, scratches, and other damage, even in high-traffic areas. It's everything your kitchen needs.
Graphite offers the look of medium- to dark-gray natural stone, with swirls of darker hues and pebbles resembling concrete. All Traktion tiles are available in 12" x 24" and 24" x 48" sizes, so you can choose the one that best suits the space where it will be installed.
MAVEN COLLECTION: GRIS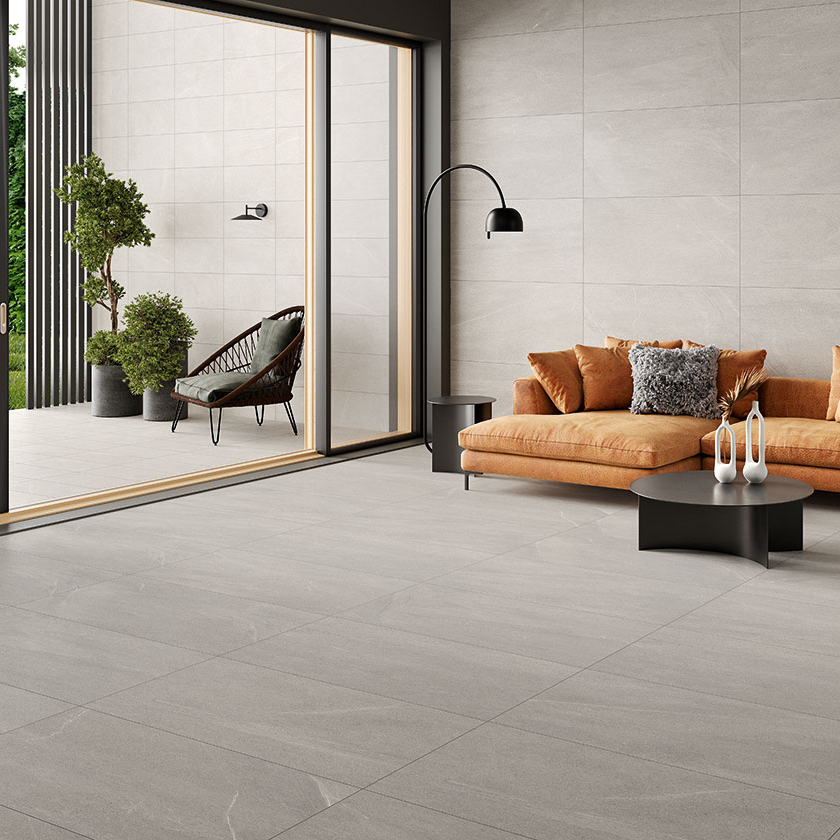 One of the best advantages of Traktion porcelain tile is that you can also install it outdoors. It's an excellent alternative to patio pavers. And depending on your home, matching it up with the floor indoors can make both spaces seem larger. Outdoors, even in rainy weather, you can be confident with every step. Indoors, you won't have to worry about tracking in water or mud — it cleans up in no time at all.
The soft gray hue of Gris porcelain tile has low variation, and as a true neutral shade, it's sure to complement every type of décor, from contemporary to traditional — and everything in between. In fact, all of our Traktion tile patterns and colors have such a classic aesthetic that it literally goes with everything. But, of course, after you install it, you might decide to totally change your home's decor — or sell it to new owners, who will do the same — and the flooring will look just as impressive.
MAVEN COLLECTION: IVORY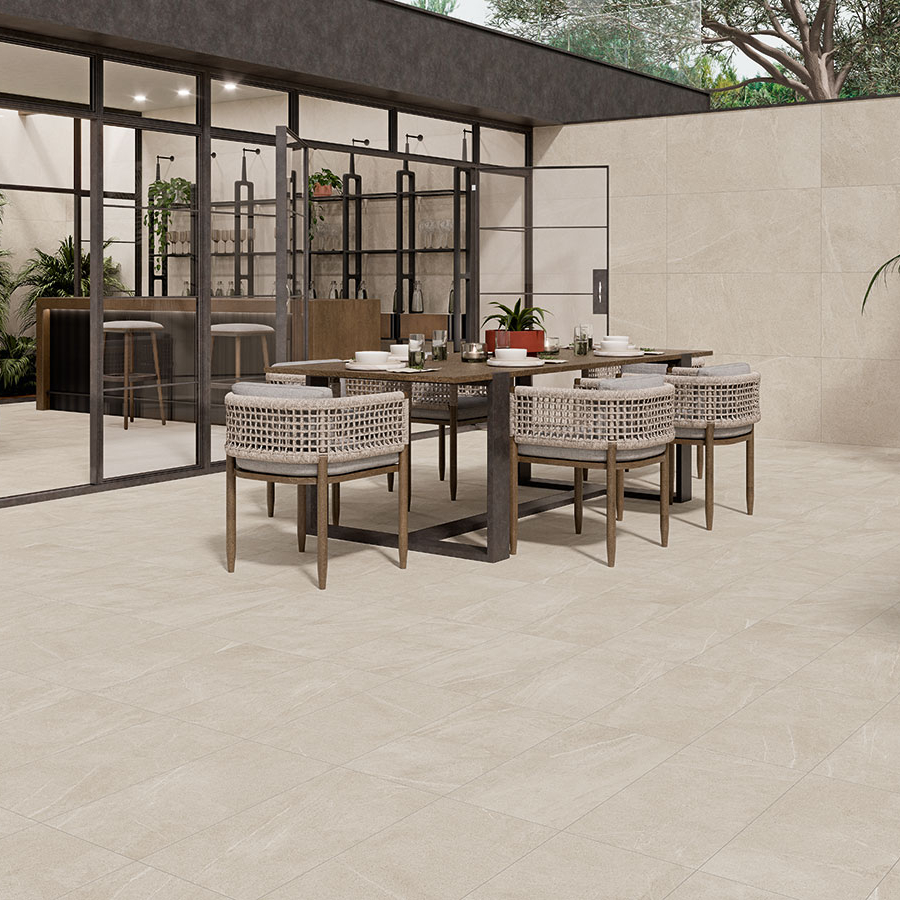 You'll love creating comfortable, on-trend outdoor spaces with Traktion porcelain tile. For one thing, it's thinner than patio pavers, so it's easier to install — even on vertical surfaces, such as the wall tile shown here. In addition, porcelain outdoor patio tiles are consistent in shape and size, so they fit closely together, creating an almost-seamless look. And, of course, there's our Zero Slip technology, which makes it ideal for pool decks or anyplace regularly exposed to water.
Ivory is a creamy, off-white modern tile with low variation. It has subtle swirls of varying shades, giving it more visual interest than a solid color. If you're creating your own outdoor oasis, Ivory porcelain tile from the Maven collection will ensure you have plenty of time to enjoy it instead of working on its maintenance.
MAVEN COLLECTION: TALC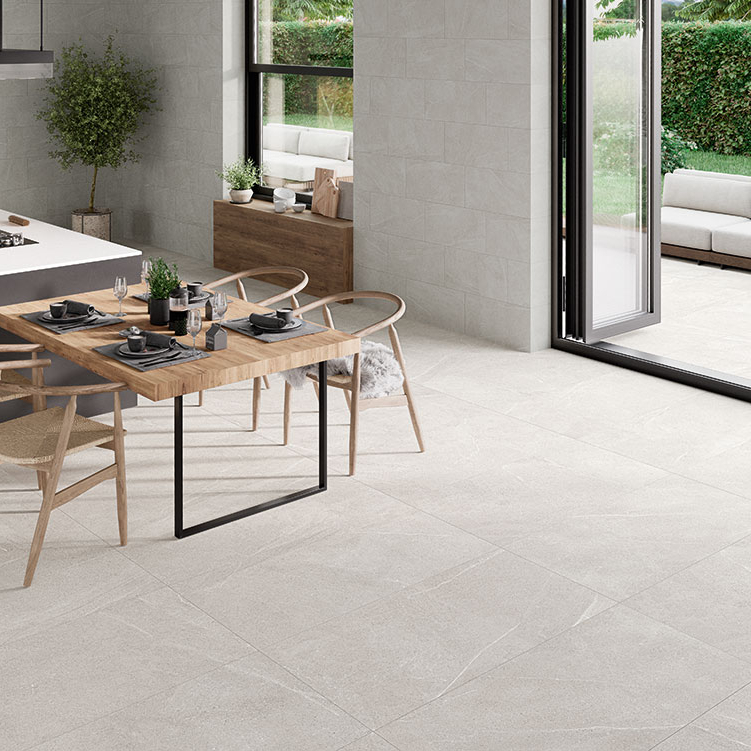 Is it wise to "bring the outdoors in" (or vice versa) with a pale, almost white floor tile like Talc? You might also worry about installing light-colored tile in the kitchen or dining area, where it might be exposed to spills, scuffs, and other mishaps. But you can't get much more easy care than our porcelain tile. Since it repels water, it's much less likely to stain than the natural stone it replicates. Also, unlike natural stone, it never needs sealing.
Go ahead and enjoy the room-brightening qualities of Traktion Talc porcelain tile and its super-easy care. This color is a classy shade of off-white. Choose a contrasting color of grout lines to emphasize the tile shape or match its color for a more seamless result. And if you love the way it looks on the floor, consider installing it as a backsplash, both in your indoor and outdoor kitchen areas.
MSI's Traktion features their proprietary ZeroSlip™ technology and is rated with a DCOF > 0.65, which means that it's designed to be slip-resistant when wet. But remember—no floor tile is "slip proof." We would love to chat with you about Traktion floor tile or any of our wide selection of products. If you need any information or have questions, please give us a call or visit one of our showrooms.