Enhance Your Kitchen Backsplash Tile With Dimension And Texture
May 11, 2020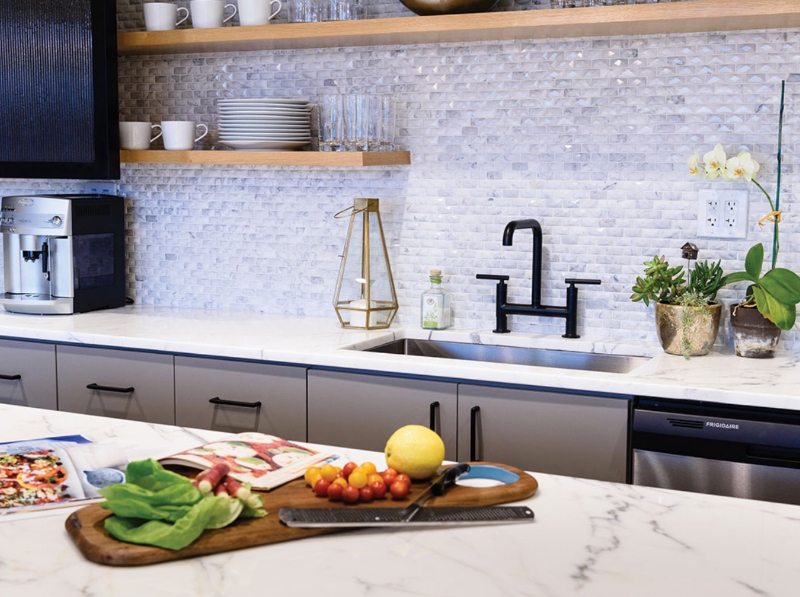 Why settle for a boring painted wall behind your kitchen counter when you could have gorgeous kitchen backsplash tile? And, don't settle for ordinary tile when you can transform your backsplash into a stunning focal point with 3D textured tile! Textured tile takes the backsplash to a whole new level, expressing your unique sense of style through patterns from subtle to bold.
Just like classic two-dimensional tile, 3D tile protects the wall from splatters and moisture. It won't lose its luster even after repeated cleaning. A textured tile backsplash can offer a subtle, elegant touch to a kitchen or bath, or impress your guests as a central feature. We've put together the "MSI Walls That Wow" video to offer some ideas for the tiles featured here, as well as the many others we offer.
Whisper White Arched Herringbone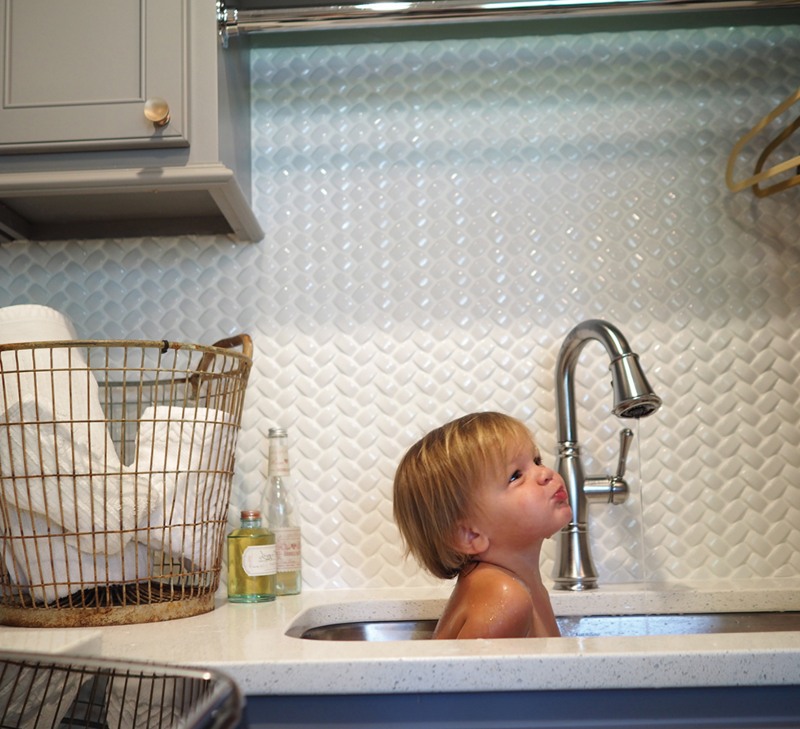 For the homeowner who prefers an elegant, sophisticated design, the Highland Park Collection offers many options for backsplash tiles. It takes classic, traditional shapes and tile patterns and gives them a modern touch. For example, this collection includes Whisper White Arched Herringbone 8mm wall tile — just the thing to add character to an all-white kitchen.
Adella Viso White Satin
Even a subtle textured tile like Adella Viso can make all the difference in the beauty of a kitchen or bathroom. Use it to create a tile backsplash or an entire accent wall. Combine it with other tile in complementary colors. The rippled texture is at home in contemporary designs, and the large-format 12" x 24" means fewer seams to distract from the soothing pattern.
Dymo Chex White Glossy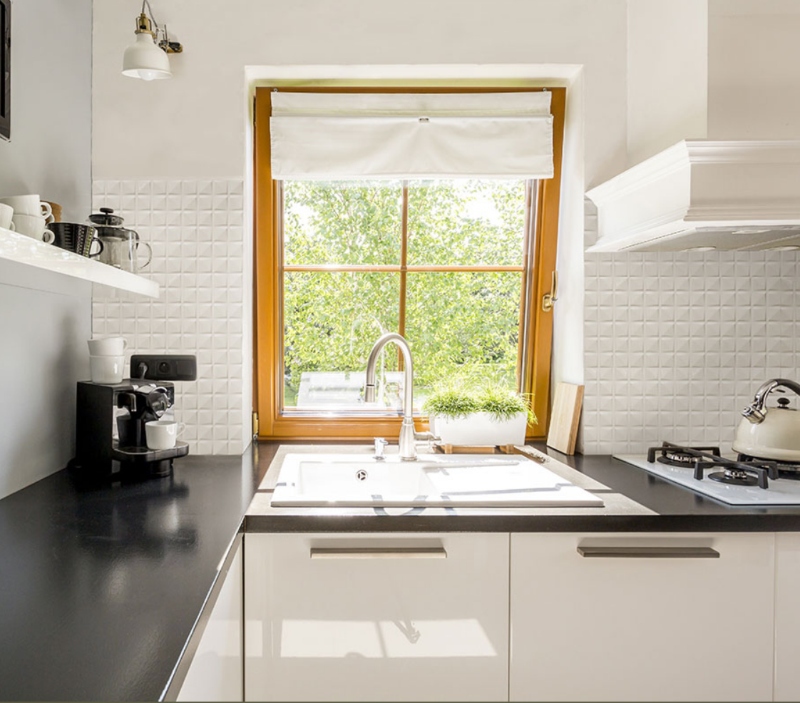 We love a modern tile pattern that hints at its classic inspiration. Dymo Chex in glossy white is reminiscent of classic tile mosaics, with a 3D twist. Feeling anxious about a pure, snow-white backsplash? No worries. These 12" x 36" tiles offer the look of a petite mosaic without the hassle of scrubbing a multitude of grout lines. It's a simple, elegant backsplash design that is easy to live with and easy to love.
Golden White Stacked Stone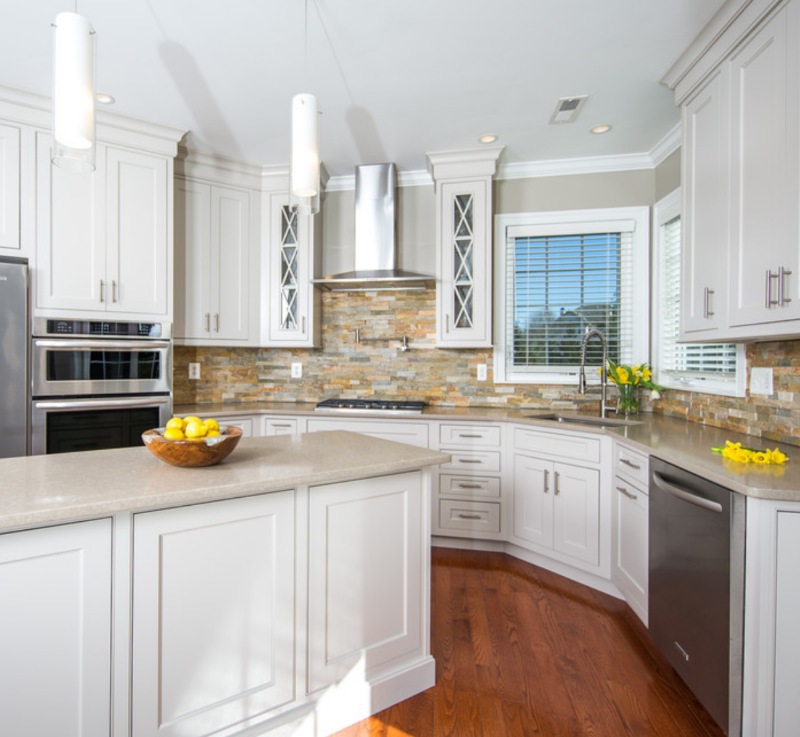 Photo Credit: Houzz
The cheerful, warm gold and cream shades of Golden White Stacked Stone will make anyone into a nature lover. This split-face natural quartzite is often seen gracing fireplace surrounds or outdoor landscaping elements — but it takes on a whole new look when used as a backsplash. It comes in pre-assembled panels, so installation is quick and you'll be enjoying your new, beautiful kitchen or bath in no time at all.
Crema Arched Herringbone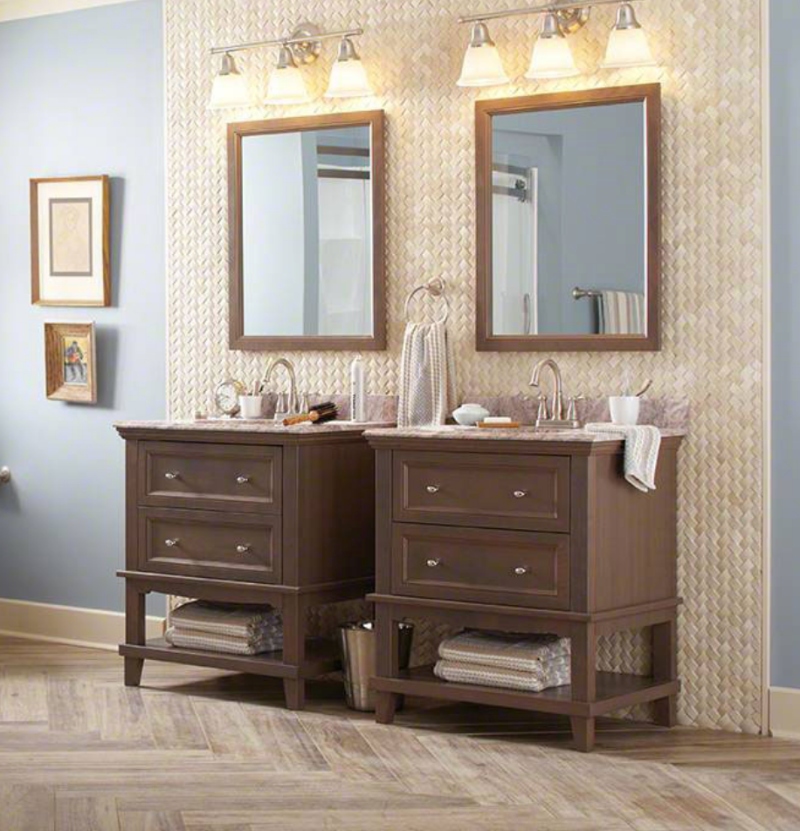 Herringbone has been a popular pattern for a long time, found in parquet floors, brickwork, and tile mosaics. Crema Arched Herringbone is no ordinary herringbone. This pattern is elevated, literally, with touchable 3D tile texture. Crafted from natural marble, it features shades of taupe that coordinate well with any other decorative element in the room.
Upgrade your tile backsplash with 3D texture! After seeing these options, you'll be inspired to create a unique kitchen or bath design that will turn your space into something extraordinary. Be sure to browse MSI's many backsplash tile options to pick out the one that's perfect for your home.
READ MORE ABOUT MSI BACKSPLASH TILE
Creative Backsplash Tile Patterns For Standard Tile Shapes
How To Remodel Your Kitchen With A Stacked Stone Backsplash
Don't Ruin Your New Backsplash Tile With A Bad Install
Find Porcelain Tile Inspirations With Our Backsplash Tile Guide