Tricks To Cleaning The Grout On Your Kitchen Backsplash
October 04, 2018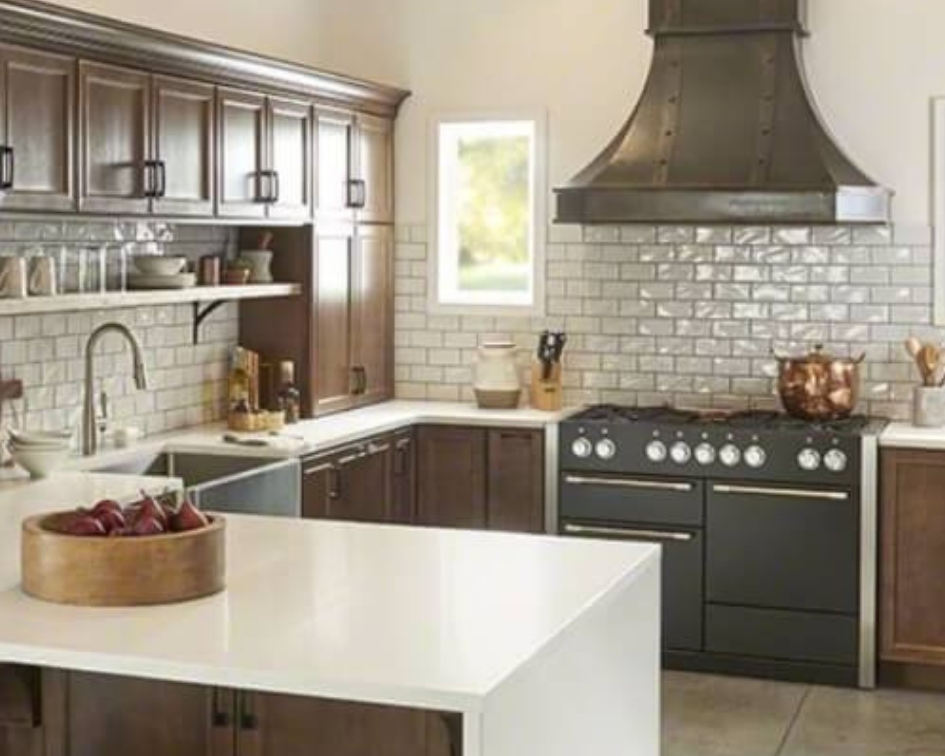 One of the characteristics most homeowners value in a backsplash tile is its resistance to water and stains. This is extremely helpful in kitchens, protecting your walls from messy cooks, or from splatters and other mishaps in the bathroom. That's great — but what about the grout?
Unlike most types of wall tile, grout is porous. That means eventually it will stain or discolor, and this means you need to know the best way of cleaning it when the need arises. The trouble is, many resources advise methods of cleaning grout that can be disastrous, such as acid-based cleansers and rotary tools.
The best way to have clean grout on your tile backsplash is to protect it from being stained in the first place. Applying grout sealer can prevent a lot of trouble in the future. Are you wondering how to seal grout? It can be applied with a brush, roller, or spray. Just follow manufacturers' directions.
There are three methods of cleaning backsplash tile grout that are generally considered safe strategies:
Chlorine Bleach: Using a small paintbrush, dip the brush into a small container of bleach and paint it on the areas of grout that need cleaning. Rinse the area well. This method is best for small areas; it's also ideal for killing mold and mildew.
Drawbacks: You need a well-ventilated area to use bleach, as the fumes can be overpowering. Use safety glasses and old clothes to protect against splatters. Bleach can also fade colored grout, so it's best to use bleach only on white grout.
Oxygen Bleach: This is a non-toxic alternative to chlorine bleach. It's safer to use, doesn't smell bad, and won't fade colored grout.
Drawbacks: One type of oxygen bleach is hydrogen peroxide, though it's generally too diluted to work well as a grout cleaner. Powdered oxygen bleach needs to be mixed with water and left to work for about 10 minutes. You'll then have to scrub with a grout brush.
Alkaline Cleansers: While acidic cleansers are not recommended, alkaline cleansers are safe for grout and tile. One example is washing soda; other name-brand products are available. These work especially well on grease stains.
Drawbacks: It can be difficult to remove all of the cleaner from the grout when you're done. You may have to rinse and wipe several times before it's gone.
With these methods in mind, consider these popular backsplash tile options and you'll see why they are worth every bit of effort it requires to keep the grout clean and pristine!
Monterra Blend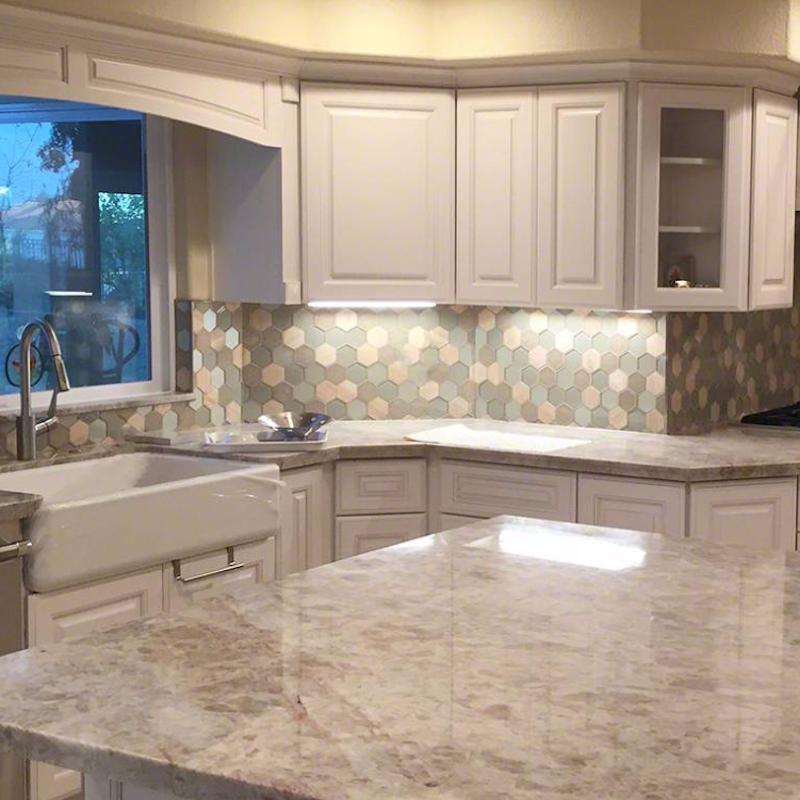 Featured: Monterra Blend 3" Hexagon 8 mm Mosaic Tiles
Not only is Monterra Blend glass tile mosaic lovely and easy to coordinate with contemporary and traditional decor, but it also is uniform in size and shape so you can use narrow grout lines. Less grout means less need for cleaning your grout.
Metallic Gray Subway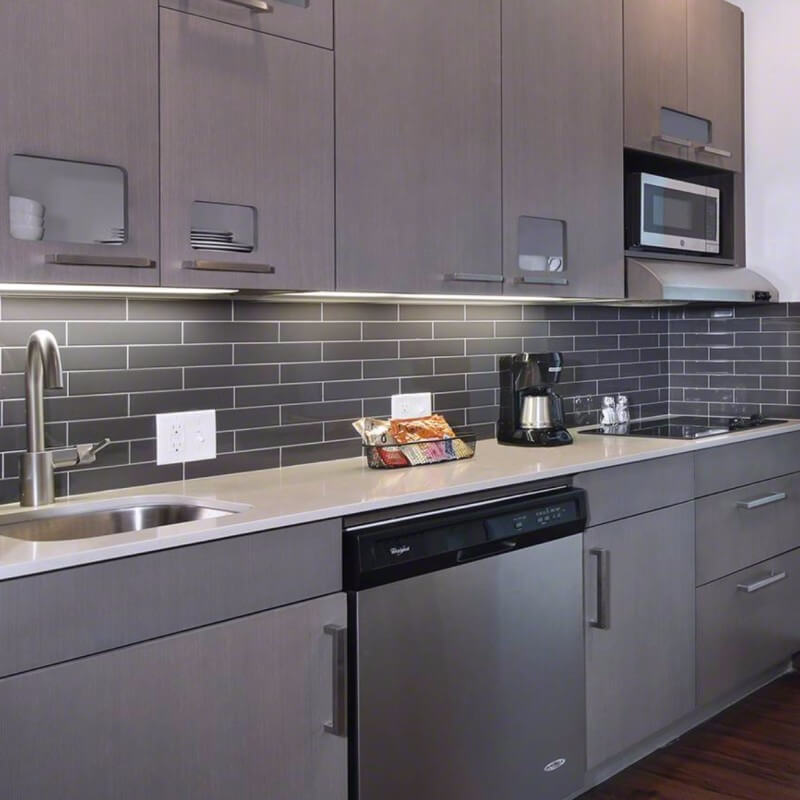 Featured: Metallic Gray Glass Subway Tile 4x12
The shape and size of Metallic Gray Subway tile are well suited for modern decor, minimalism, or an industrial look. This is glass tile, which means you should guard against scratching with a wire brush, but it holds up well to cleansers.
Gray Glossy Subway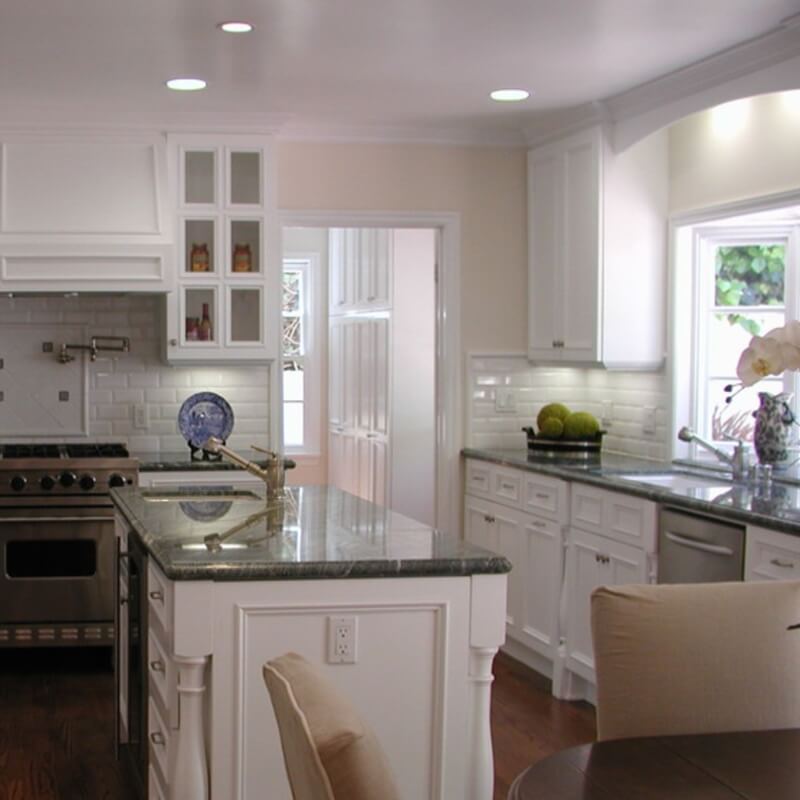 Create this look with MSI's Gray Glossy Subway Tile Beveled 3x6 (Photo Credit: Houzz)

Gray Glossy Subway backsplash tile with a 3D beveled surface is a modern twist on a traditional favorite, adding texture to the room without affecting the tile's ability to withstand stains and the wear from daily use.
Almond Glossy Fish Scale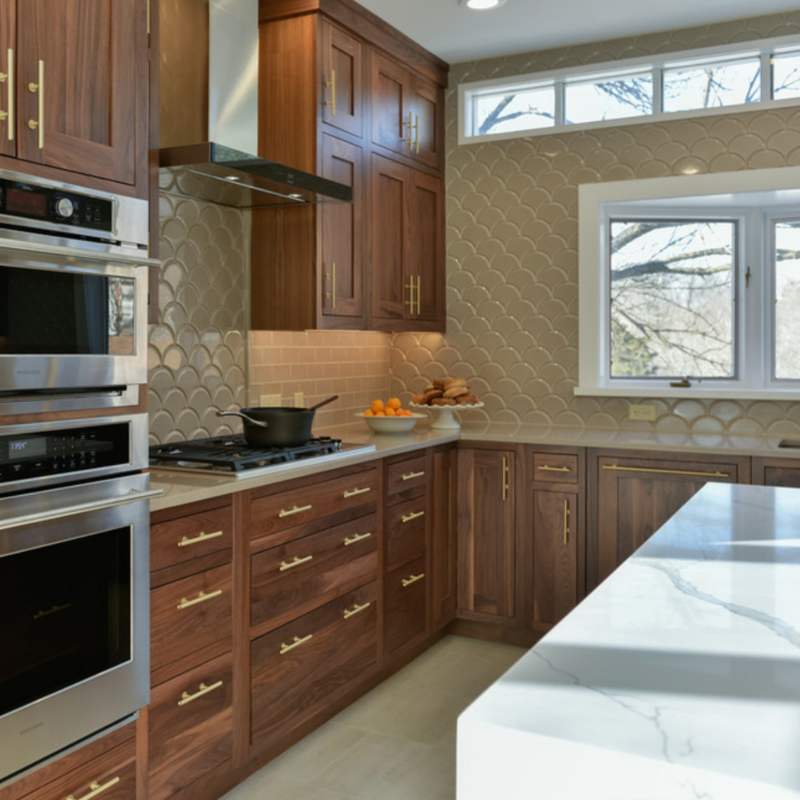 Create this look with MSI's Almond Glossy Fish Scale Mosaic Porcelain Tiles (Photo Credit: Houzz)
Tired of ordinary tile shapes and backsplash designs? Almond Glossy Fish Scale ceramic tile offers a unique alternative to squares and rectangles. Make the most of the shape by choosing a grout color that contrasts with the creamy beige of the tile.
Durango Cream 4x4 Honed and Beveled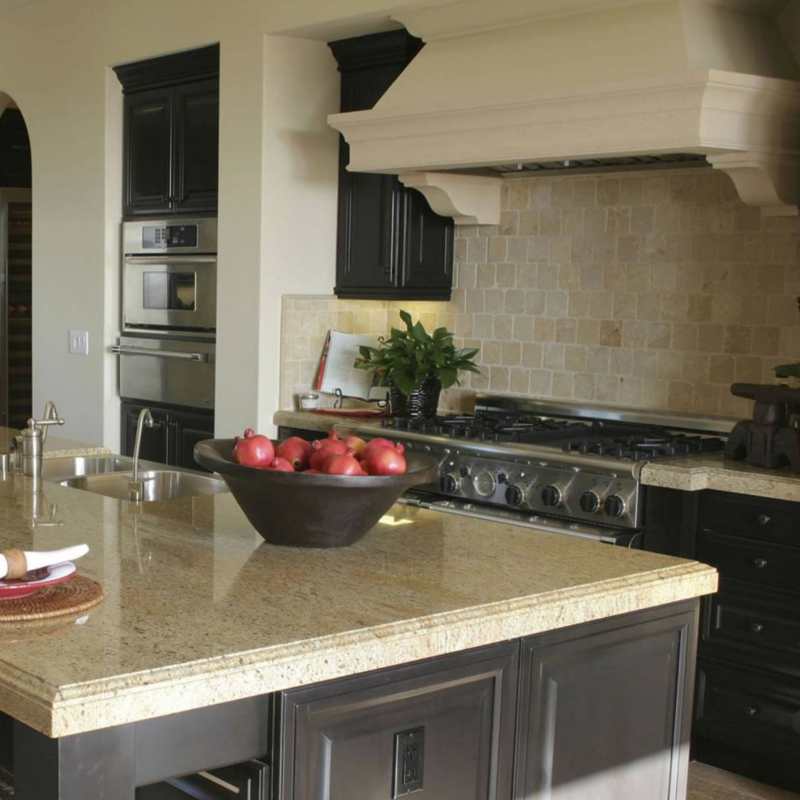 Featured: Durango Cream 4x4 Honed And Beveled Tile
There's nothing like natural stone to add elegance to a room, and Durango Cream backsplash tile does the trick. Natural stone tile, just like your grout, needs regular sealing to look its best year after year.
A tile kitchen backsplash can be the finishing touch that completes a room design, turning it from mediocre to magnificent. While grout does need occasional maintenance, it is not typically difficult to manage. But when it does need cleaning, knowing the pros and cons of each method will make the job much easier.
More About Kitchen Backsplashes
Which Kitchen Backsplash Tiles Are Easiest To Clean?
Mosaic Monday: The Go-To Guide To Decide On A Kitchen Backsplash
Mosaic Monday: Steps To Prepping The Wall For A Kitchen Backsplash
Current Obsessions How To Remodel Your Kitchen With A Stacked Stone Backsplash
Mosaic Monday: The Modern Way To Tile Your Kitchen Backsplash
READ MORE ABOUT DIFFERENT TYPES GROUT
Sanded Vs. Non-Sanded Grout Backsplash
The Difference Between Sanded Vs. Un-sanded Grout For Backsplash Tile