Trendsetting With Capella Porcelain Tile
March 18, 2016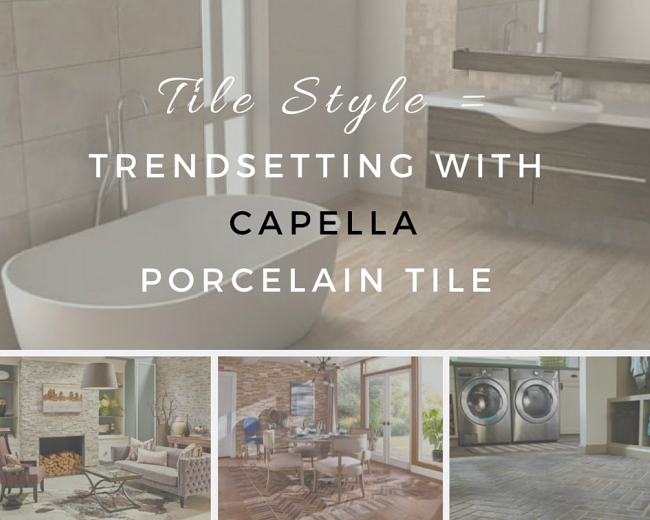 Featuring a collection of stunning, glazed porcelain tiles, Capella creates three distinct looks: cotto, wood planks, and bricks. Whether it's the large-format cotto tile, the texture-rich brick tile, or the natural wood-grain tile, the Capella Porcelain Tile Collection has a classic style that's always on trend.
Tile by tile, you'll create a dreamy design with one of these lovely looks:
Winning Style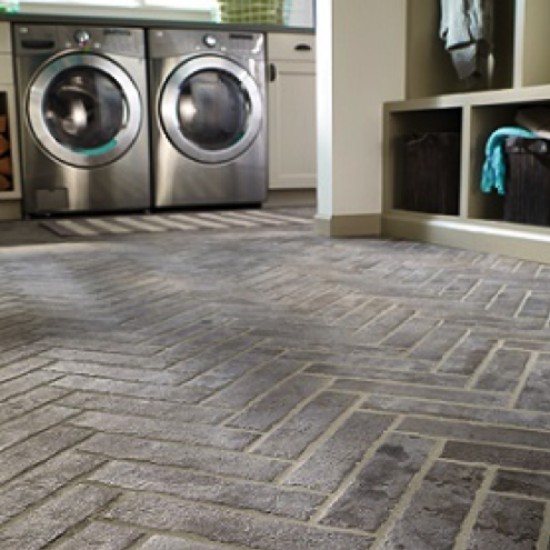 Featured: Capella Taupe Porcelain Tile
With a look that echoes the quiet charm of an old Italian village, MSI's Capella Porcelain Tile collection is creating quite a buzz in the interior design community.
In all its rustic charm, Capella Taupe Porcelain Tile paved its way through this beautiful beach-style laundry room and into the hearts of Houzz readers. A favorite amongst designers and homeowners alike, this design was acknowledged in kind with the "Best of Houzz" award.
Add rustic warmth and elegance to your home with the soft grays and tans of Capella's Taupe Porcelain Tiles. With the exquisite texture and shading of perfectly aged brick, it's no wonder this charming tile captured the attention of Houzz readers.
Create captivating fireplace accent walls, countertops, backsplashes, floors, and shower and bathtub surrounds with this charming porcelain tile. Complete this look by adding accents in shades of taupe and bright blue.
Brick & Mortar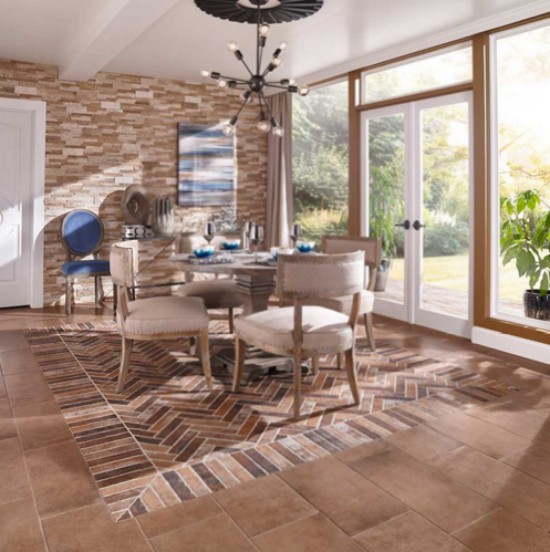 Featured: Capella Red Porcelain Tile and Capella Clay Porcelain Tile
In this bright and spacious dining room, Capella Clay Cotto and Capella Red Brick pair beautifully to create a soft, earthy look. This dining room is the perfect place to sip cappuccinos and watch the early morning sun pour through the window. This design features Capella Red Brick surrounded by larger-format Capella Clay Cotto tiles, creating a lovely, rustic aesthetic. Pull this look together with contemporary artwork, subtle pops of blue, and neutral accents in white, brown, and tan.
Eclectic Elegance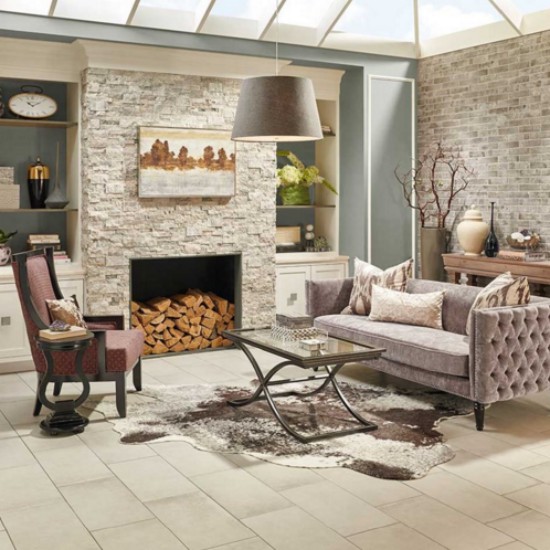 Featured: Capella Talc Porcelain Tile and Capella Taupe Porcelain Tile
With Capella Talc Cotto on the floors and Capella Taupe Brick on the walls, this eclectic sitting room combines classic and contemporary style. Capella Talc Cotto crowns the floors with a soft elegance that creates the perfect backdrop for accent walls clad with Capella Taupe Brick.
This lovely sitting room offers the best of both worlds, with a beautiful blend of soft whites and creams combined with the texture and shading of perfectly aged brick. Make this look your own with a unique area rug, stately furniture, and harmonizing hues of mossy green.
Modern Minimalism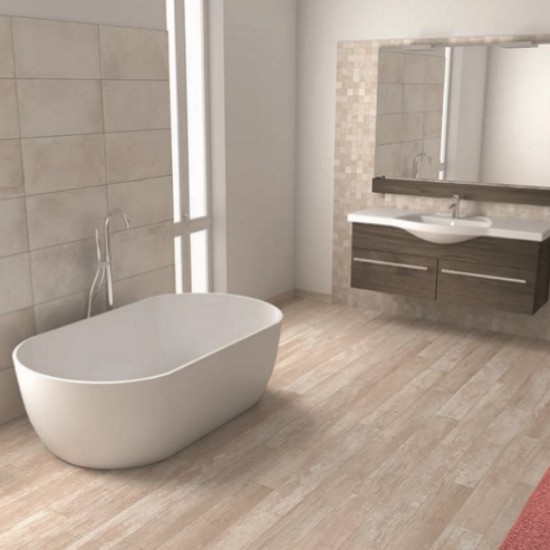 Featured: Capella Birch Porcelain Tile and Capella Talc Porcelain Tile
With the popularity of wood-look porcelain on the rise, it's no wonder Capella Wood Planks are all the rage right now. A perfect complement to rustic designs, Capella Wood Planks are carefully pressed to mimic a hand-scraped wood look. These tiles are offered in large-format 6x40 sizes and are crafted with cutting-edge Italian inkjet glazing techniques; they even have some raw marks, just like real wood.
Recreate this modern, minimalistic bathroom with Capella Birch Wood Planks on the floors, and Capella Talc Cotto on accent walls. Complete this look with subtle pops of red and harmonizing hues of medium brown.
Whether you prefer the look of cotto, wood, or brick, Capella Porcelain Tiles are alive with a style that's universally beautiful. Create a rustic look of your own with one of these lovely porcelain tiles.
READ MORE ABOUT THE DIFFERENT TYPES OF PORCELAIN TILE
The Right Time to Install a Porcelain Tile Floor During Renovations
The Unexpected Benefits of Thin Porcelain Tile
Top Reasons to Choose Cement-Look Porcelain Tile Over Real Cement