Current Obsessions: Bringing Outdoor Stacked Stone Indoors
February 22, 2018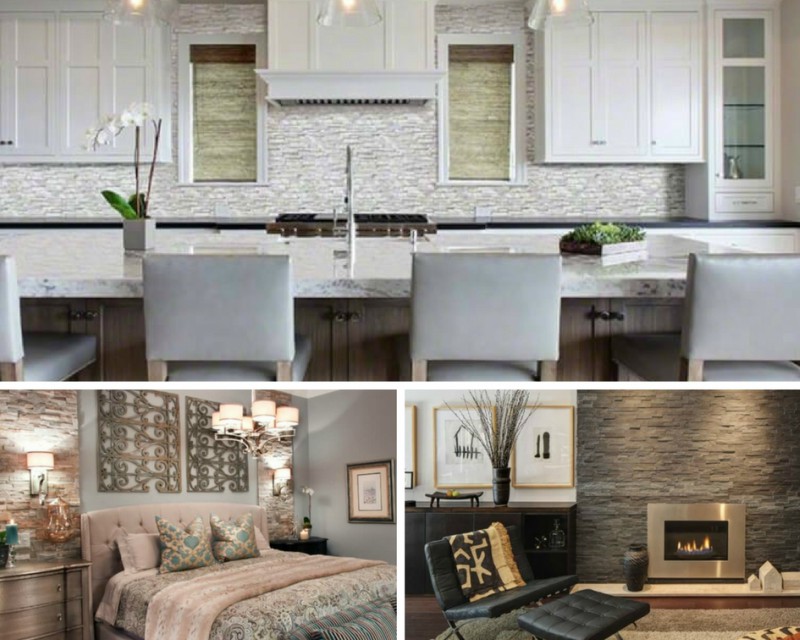 These days, people are spending more and more time on their computers and phones. But ironically, the more technology-centered our world becomes, the more we crave being surrounded by nature! When it comes to interior design, that means bringing the outdoors in and integrating it with our living spaces.
One easy way to bring the outdoors in is with MSI's stacked stone panels. They are durable and easy-care, and they give any room a polished, designer look. But seeing is believing, so we've rounded up a few of our favorite examples of stacked stone as part of an interior design scheme. Give your imagination reign and be inspired with creative ways to bring nature indoors and integrate natural elements into your own home design.
Fossil Rustic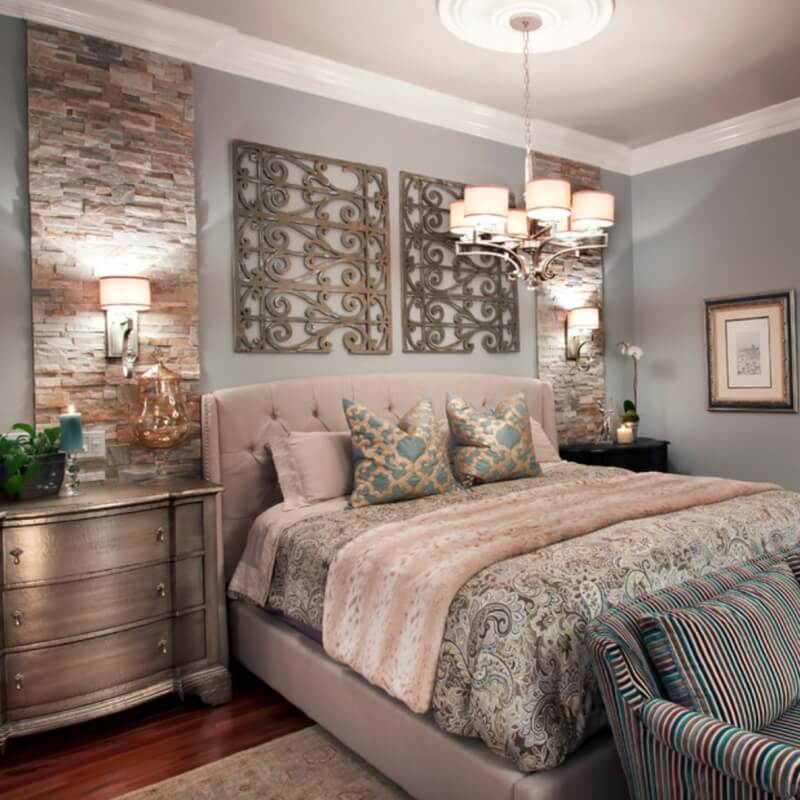 Recreate this look with MSI's Fossil Rustic Stacked Stone (Photo Credit: Houzz)
Even a modest amount of stacked stone veneer can make a big impact, when installed creatively. This scene shows a pair of stacked stone accents that run from the floor to the ceiling, elegantly framing the bed space. The rock also serves as an anchor for the wall lights, which are a breeze to install through the stone veneer.
This application showcases stone veneers at their best, with light attractively angling off the staggered, split-face stones. Fossil Rustic Stacked Stone is a sandstone ledger panel that includes versatile neutral shades of cream and gray, so you can change your room's color scheme as often as you like without having to worry about matching the stone accents.
White Quarry Splitface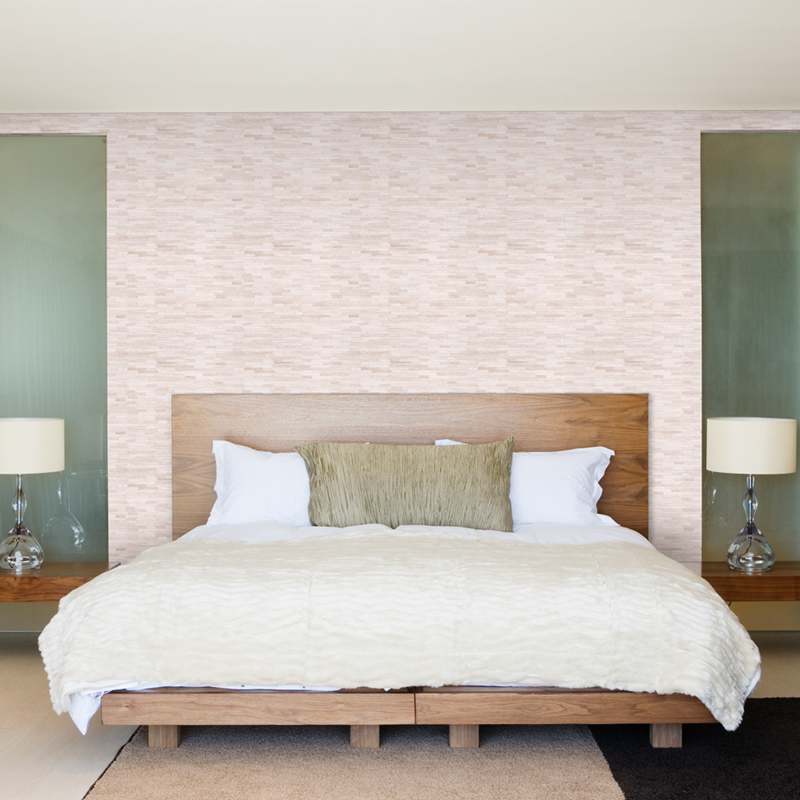 Featured: White Quarry Interlocking 3D STIK Wall-Tile
In another bedroom scene, White Quarry Interlocking 3D STIK Wall-Tile serves as a gorgeous background accent behind the bed. A bright, light color such as the cream shades in this split-face marble allows you to use darker colors elsewhere. The resulting contrast gives the room a designer, luxurious aesthetic. Plus, this natural marble ledger panel is beautifully textured, an ideal complement to today's minimalistic styles.
Calacatta Cressa 3D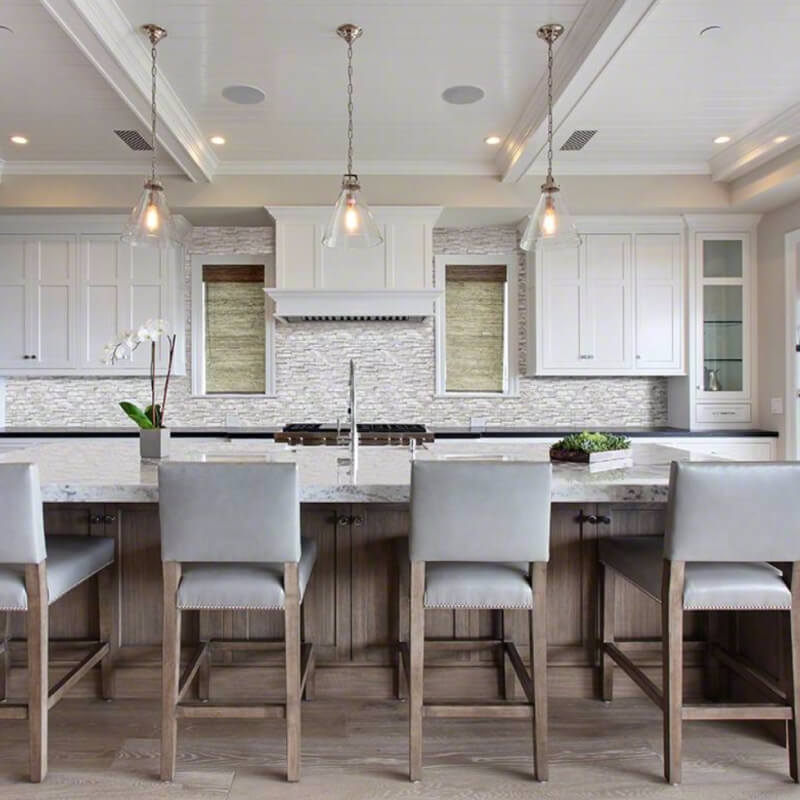 Featured: Calacatta Cressa 3D Stacked Stone
We never tire of classic white kitchens—pristine white cabinetry layered against white walls and ceilings. However, the look works best when different shades of white are incorporated, along with other understated details.
For example, the subtle gray veining in Calacatta Cressa 3D Stacked Stone adds remarkable depth and texture to this kitchen's stacked stone backsplash. Composed of natural marble, this smooth, linear ledger panel complements many different styles, from traditional to contemporary.
Coal Canyon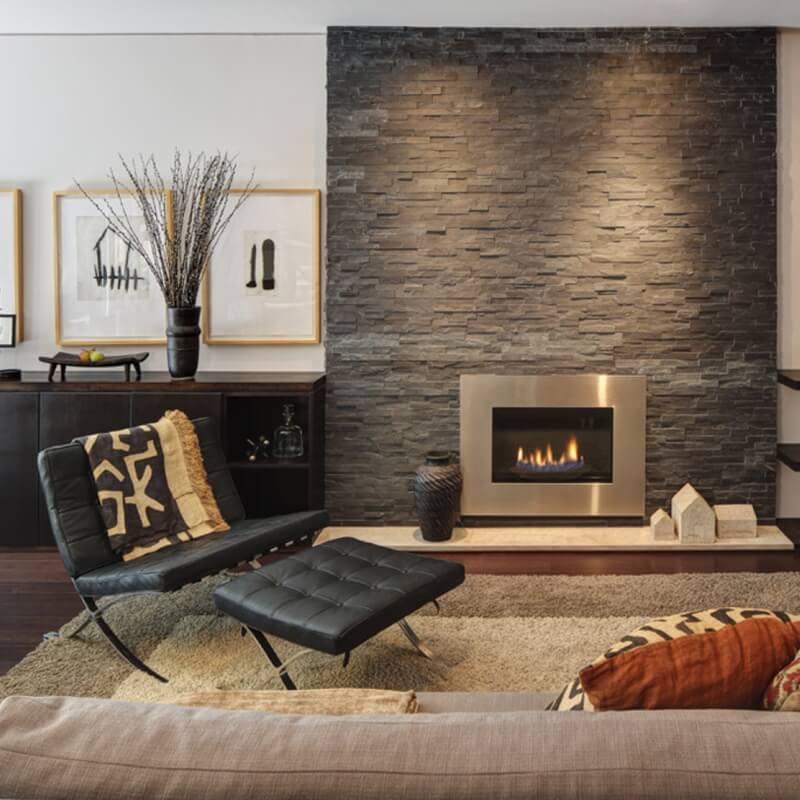 Get this look with MSI's Coal Canyon Stacked Stone (Photo Credit: Houzz)
Ledger panels have traditionally been used indoors as fireplace surrounds, and that trend continues. Coal Canyon Stacked Stone is a charcoal-gray quartzite with a rough split-face texture and a natural sheen.
Combined with sharply angled lighting from above, this stacked stone fireplace captures shadows, emphasizing the 3D texture of the staggered stone depths. The resulting look is unmistakably luxurious and distinguished.
Arctic Golden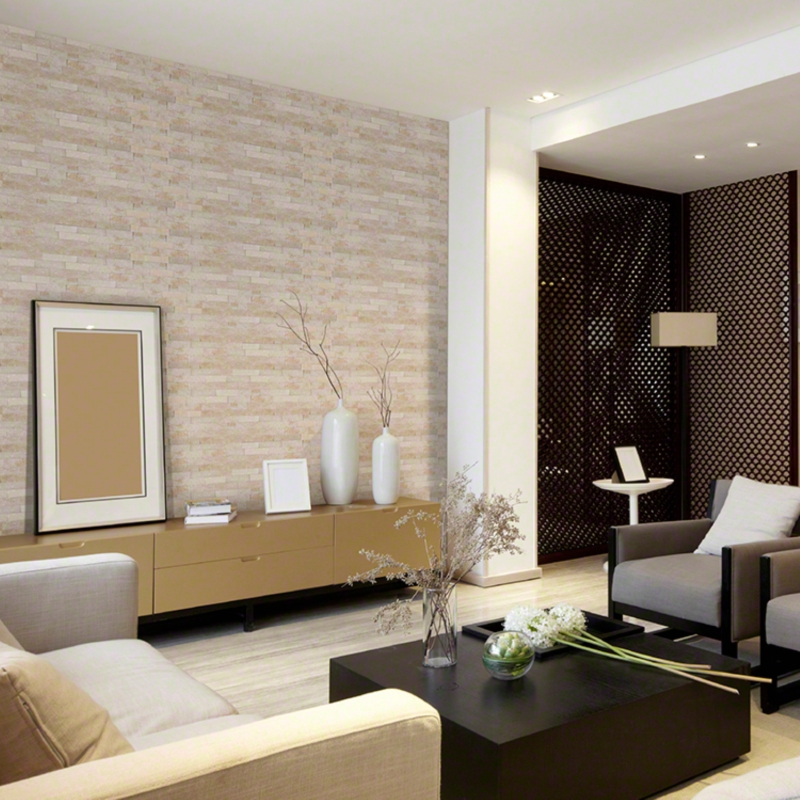 Featured: Arctic Golden Panel Stacked Stone
Since stacked stone ledger panels are relatively inexpensive and simple to install, you can easily afford to cover a whole wall with them. Arctic Golden Panel Stacked Stone is a split-faced quartzite, with its cheerful blend of white and cream, it adds personality to this room in a way that no paint color could ever do. The linear pattern of narrow stone pieces on this stacked stone wall pairs naturally with clean, contemporary furnishings.
Interested in learning more about what MSI's stacked stone veneers can do for your home decor? Visit our Stacked Stone Gallery to see these and other colors, textures, and stone types to infuse your home with character and personality.