Mosaic Monday: European Style With Patterned Mosaic Tile
January 01, 2018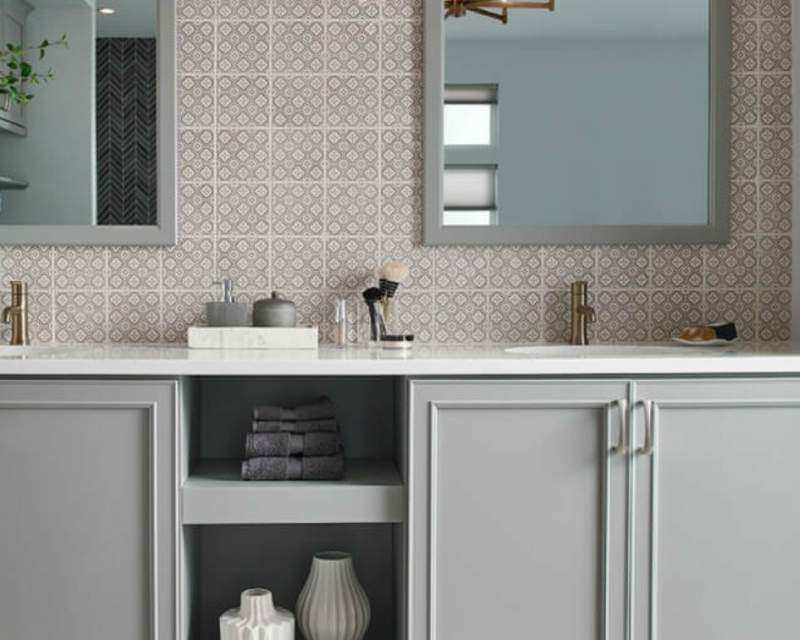 European interior design, drawn from classical Greek and Roman influences, looks like the gods flicked their fingers and all elements of color, texture, and style fell into place. Of course, European home décor accents don't just arrange themselves into rooms that feel warm and welcoming. It takes a fine eye and scrupulous attention to detail to achieve that European effortlessness.
MSI's Kenzzi Porcelain Tile Collection of mosaic tiles creates the perfect balance of classical charm and modern Euro-style. As an accent wall tile, it easily becomes the focal point in any room, but there are many other design applications that will transport you and your guests across the pond in an instant. Here are a few.
La Fleur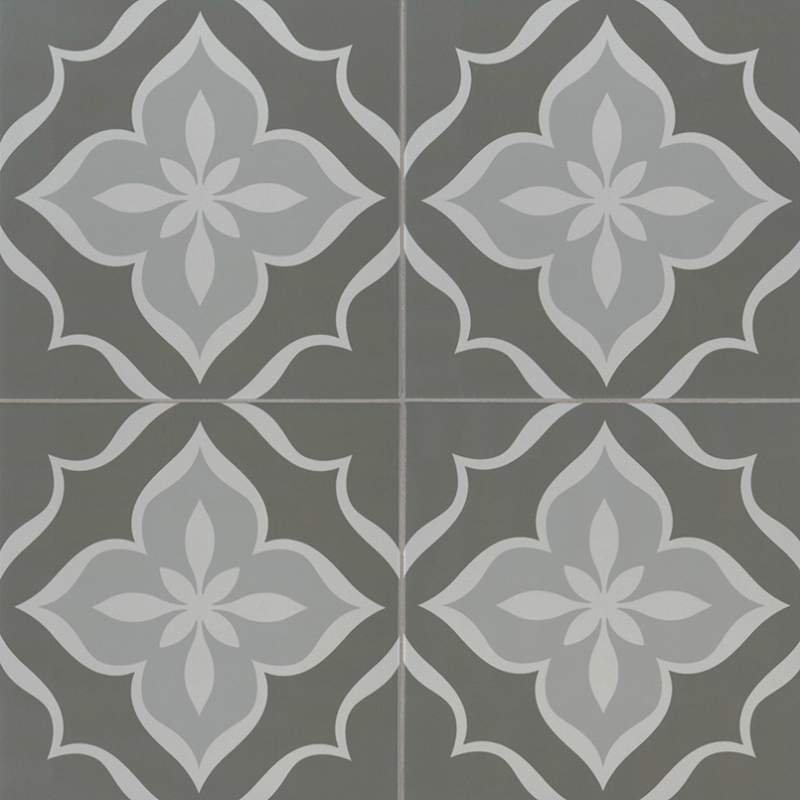 Featured: La Fleur Kenzzi Porcelain
La Fleur Kenzzi Porcelain is a glazed, porcelain tile decorated with a French-inspired floral shape. Use it on floors to create a faux rug, or install it on an accent wall under a breakfast bar or behind a fireplace to add a design kick to the space.
Mixana Hexagon
Featured: Mixana Kenzzi Hexagon Porcelain
Mixana Kenzzi Hexagon Porcelain is a riot of geometric shapes on a gray background that is cut into playful hexagons. The color is soft and Old World, while the hexagons are cutting edge. The result is a soft but distinctive design element for floors throughout indoor and outdoor spaces.
Paloma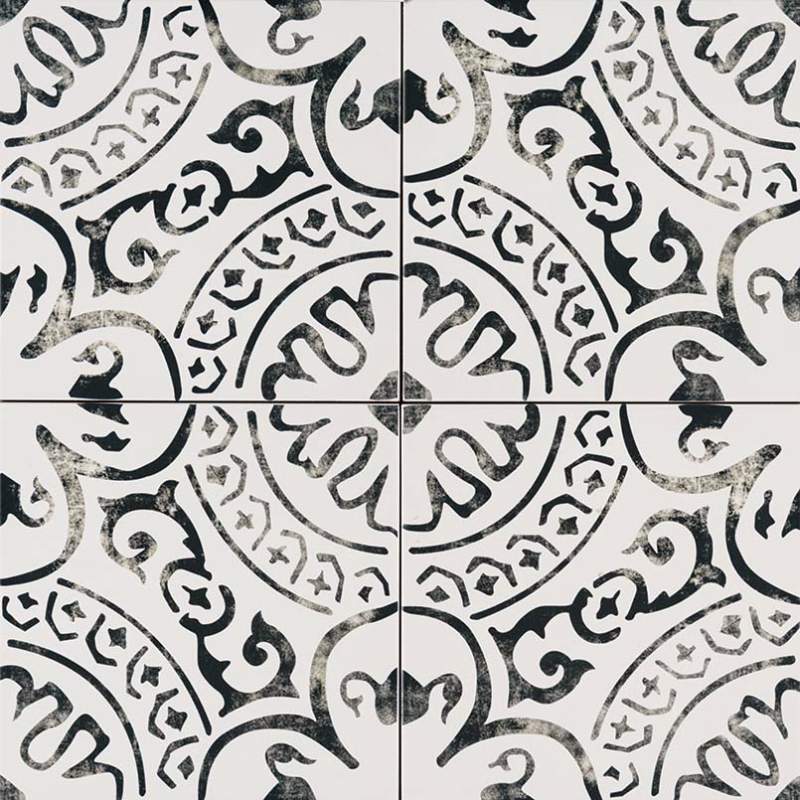 Featured: Paloma Kenzzi Porcelain
Paloma Kenzzi Porcelain presents dark, classical flourishes on a white background. This porcelain tile adds a touch of class to entries and bathrooms, where flooring must stand up to moisture. These 8 x 8 inch tiles hail from Turkey and have a matte finish that is a cinch to clean and maintain.
Leira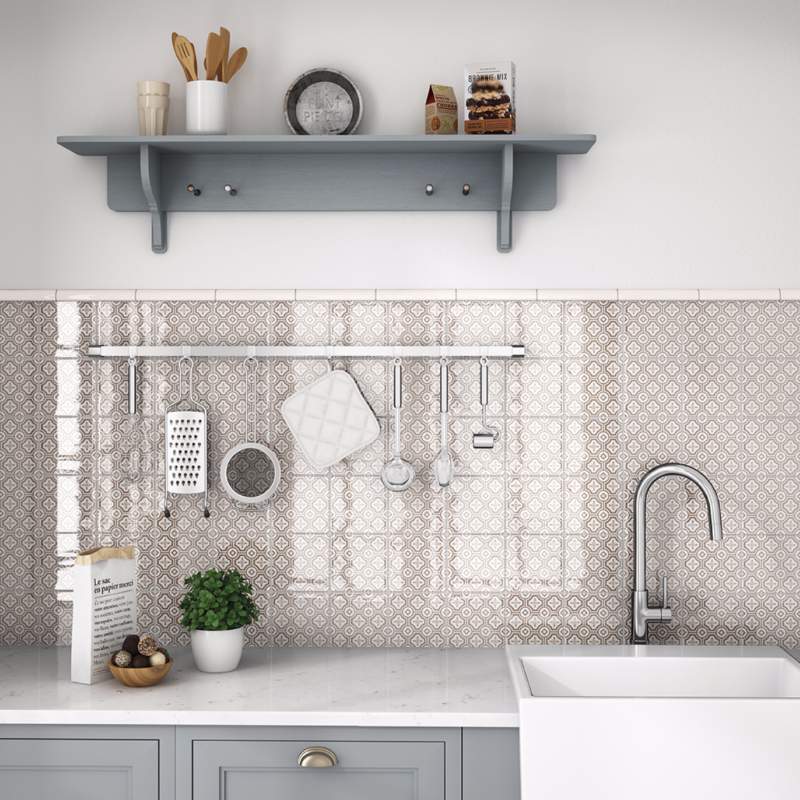 Featured: Leira Kenzzi Porcelain
All the geometric shapes of Leira Kenzzi Porcelain, in hues of beige and cream, create the perfect, neutral backdrop for floating bathroom mirrors, or for and as a backsplash tile in classical kitchens. You'll never grow tired of symmetry of this square tile design.
Dekora
Featured: Dekora Kenzzi Porcelain
Finally, Dekora is a beige, ceramic tile with gradations of subtle hues and gentle shapes that create a soft, pillowy look on bathroom and kitchen walls. Dekora is a perfect pick for bathrooms with white tubs and kitchens with light wood cabinetry.
When it comes to these tiles, you can afford to aim for your perfect look with a European-inspired design. And with porcelain, you know that you will also have a durable, easy-maintenance material to suit your needs. So go ahead and check out the entire whole Kenzzi collection, or see all of MSI's Porcelain and Ceramic Wall Tile Collections for even more inspiration.