Current Obsessions: Limestone Impressions With Quartz
January 26, 2016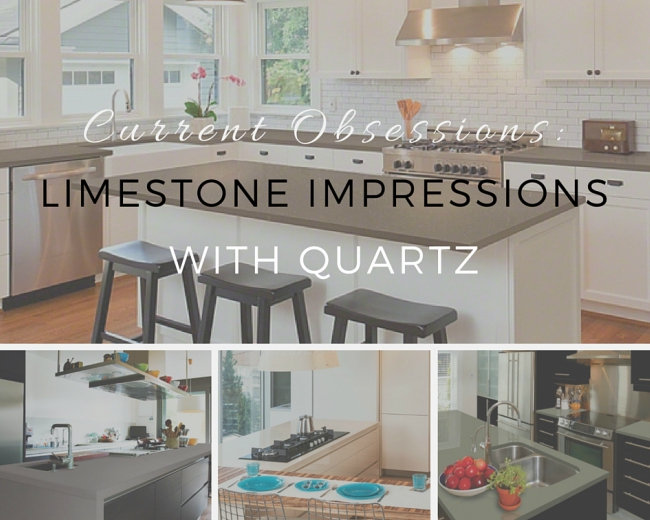 Few home remodeling projects can add as much value, return on investment, and timeless beauty to your home as brand new kitchen countertops. Natural stone – and materials that mimic the look of natural stone – are among the most popular choices for these projects, particularly granite and limestone. With its striking, multi-tonal crystals, veining and speckles, even a neutral shade with subtle variations can become a dramatic focal point that turns a common room into something spectacular. Premium Natural Quartz from MSI brings you the best of limestone's stunning beauty, with the easy-care surfaces that busy families need.
Shades of Gray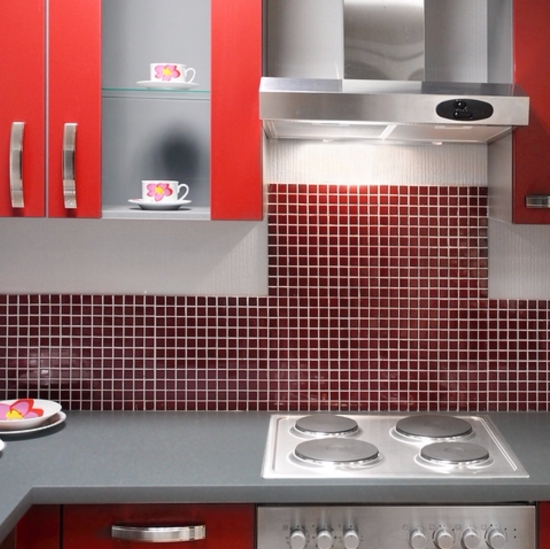 Featured: Shadow Gray Quartz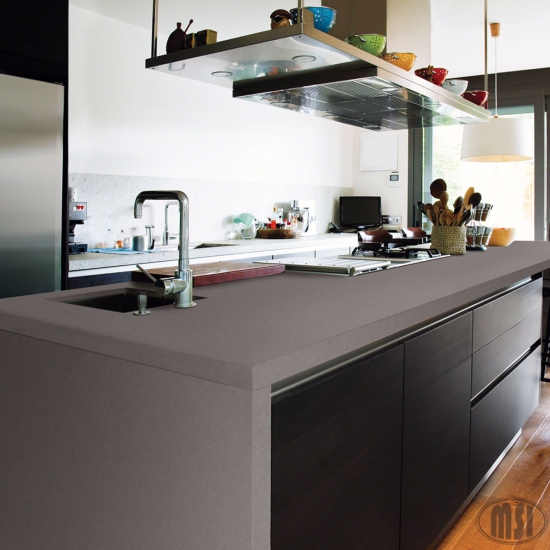 Featured: Concerto Quartz
Are you inspired by shades of gray? Consider these two: Shadow Gray and Concerto. Shadow Gray is a dark gray color, highlighted with flecks of nearly-black onyx, metallic iron, and pewter. It hails from Turkey and is available in a polished finish, both regular slab and pre-fab. Its low variation in shade and pattern offers just enough visual interest without overpowering other features in the room. Concerto is a well-tuned dove gray quartz with speckles of darker charcoal. Concerto, a soft gray, has dramatic hues and patterns that make this star shine brightly. Like Shadow Gray, it's polished and available in regular slab and pre-fab. Both shades of gray are perfect for countertops as well as flooring, walls, and backsplashes.
The Fossil Collection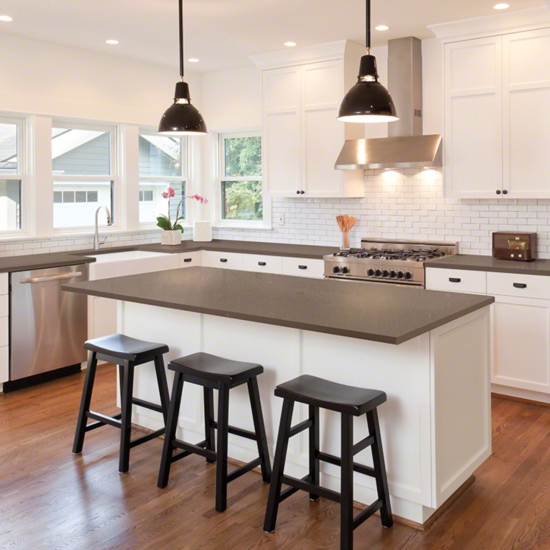 Featured: Fossil Brown Quartz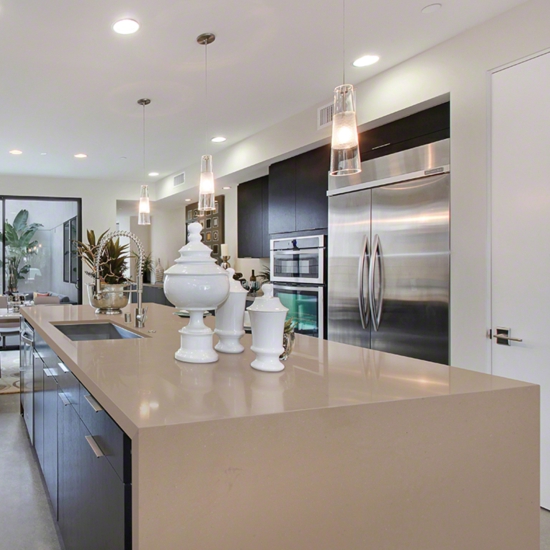 Featured: Fossil Taupe Quartz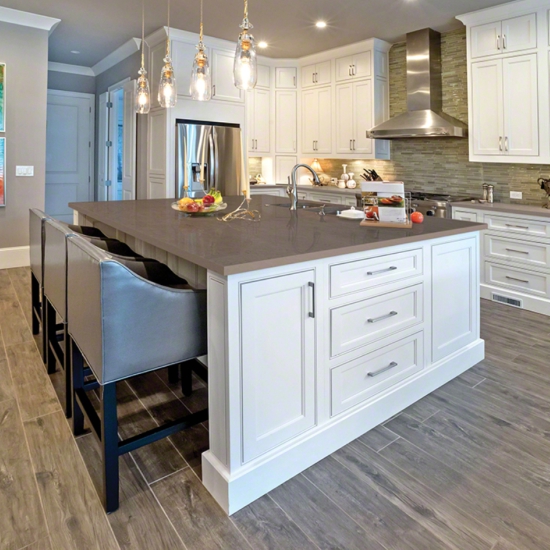 Featured: Fossil Gray Quartz
Speaking of timeless charm, consider MSI's "fossil" collection: Three contemporary quartz surfaces, in Gray, Brown, and Taupe, which look as if they've existed for eons before gracing your home. Their subtle shading, veining, and specks add visual interest and character, the perfect embodiment of what most people associate with natural limestone. Fossil Gray is a mid-tone, cool shade with highlights of cream, beige, and darker speckles. Fossil Brown also falls in the middle range, not too light, not too dark, with similar features. Fossil Taupe, a hue somewhat between beige and gray, also features variations in the form of light swirls and darker specks. Available in both 2 cm and 3 cm slabs, the Cretaceous period-inspired "limestone look" surfaces are ideal not just for countertops, but for table tops, bar tops, and surfaces in the bathroom. You won't find embedded fish bones on these surfaces, but they certainly set the mood.
Polished Brown and Beige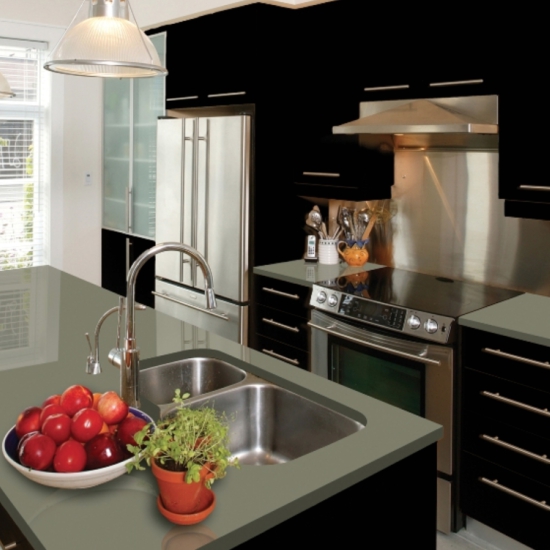 Featured: Lagos Azul Quartz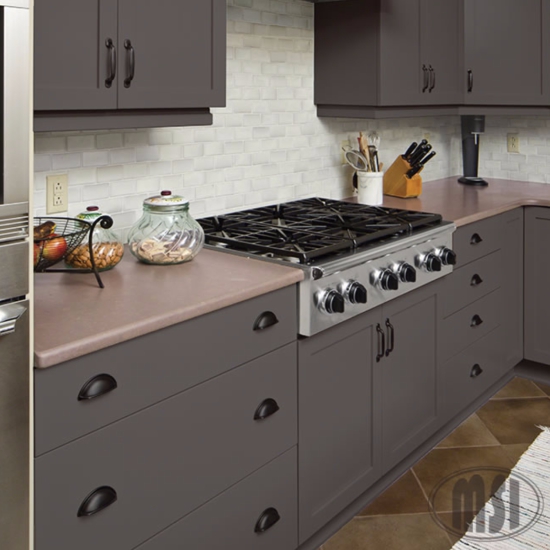 Featured: Boletus Quartz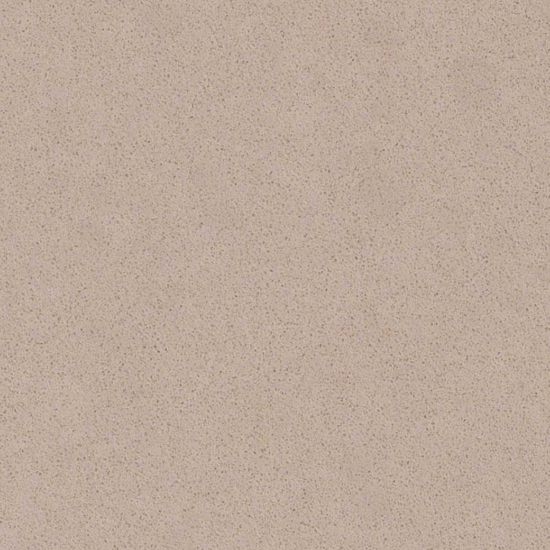 Featured: Hazelwood Quartz
Featured: Sahara Beige Quartz
Turning toward the brown side, Lagos Azul is a lovely shade of coffee with just a bit of cream – or perhaps hot cocoa. It is a polished brown quartz with speckles of dark brown and beige, warm and inviting as a warm drink on a cold winter day. Order it in regular or a variety of prefab sizes, 2 or 3 cm. Boletus is a mid-tone, subtle beige quartz with slight variations of taupe, darker brown and cream-colored swirls and specks. Hazelwood is a slightly lighter shade of taupe, with even more subtle changes in the form of medium-brown speckles. Considered entirely neutral – neither warm nor cool – these are truly shades that go with everything. Also available in both 2 cm and 3 cm slabs, these surfaces can handle anything: counters, floors, and walls… from soapy splatters to steaming-hot soup pots. Rounding out this list, the lighter side: Sahara Beige Quartz. This sophisticated, polished surface featuring a pale, parchment-colored background accented with flecks and swirls in amber and dark red. It may look delicate, but it's tough and versatile, suitable for any room, including commercial applications.
These limestone-look Premium Natural Quartz options from MSI are the perfect alternative to real natural stone, and many other materials as well. There is a multitude of colors to enjoy, from the black quartz countertop to the palest taupe quartz. Don't stop at the kitchen counter – consider them for backsplashes, accent walls, bathroom counters and showers, even flooring. While they have a great return on investment when upgrading your home, the best investment of all is a remodel that you love living with, which brings you joy every day!
More on Quartz Countertops
You Won't Believe These Quartz Countertops Aren't Natural Stone
Why Quartz Countertops Are the Most Popular Countertop Choice
Uncommon Reasons Homeowners Love Their Quartz Countertops
Advice Tor Choosing Quartz Countertops Over Natural Stone
You Won't Believe These Quartz Countertops Aren't Natural Stone