Affordable Hotel Flooring And Bathroom Countertop Upgrade Ideas
April 12, 2023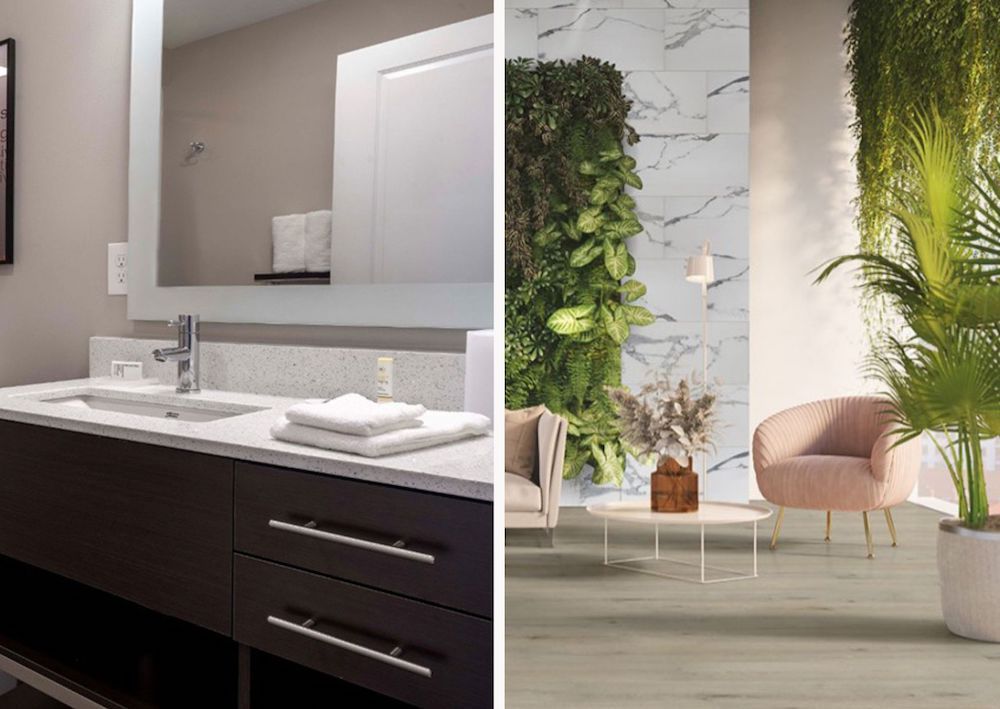 Professionals in the hospitality industry understand the importance of keeping establishments looking their best and up-to-date. A fine example is ensuring that Hotel Flooring is always captivating and on-trend. Hotel guests have many options when it comes to choosing a place to stay, which is why it's so important to remain relevant. Thoughtful and ongoing updates to the core areas of a hotel, such as countertops and floors, inform your guests without saying a word that they will experience a hospitable, luxurious, and comfortable stay.
Upgrade With Affordable Floors And Countertops
Budget friendly countertops and flooring can make a significant impact on a hotel's appearance, leaving a lasting impression on visitors. These upgrades can help enhance the experience of your guests and promote positive reviews and recommendations.
First, let's take a look at prefabricated Quartz Countertops.
Prefabricated Quartz Countertops
A great place to start is installing irresistible prefabricated quartz countertops is in guest room bathrooms. These prefabricated countertops are ideal because they are more affordable than custom countertops, are easier and more cost-effective to install, and deliver the same benefits as all quartz countertops.
Sparkling White Quartz
Take a look at our stunning Sparkling White quartz prefabricated counter in this bathroom scene. Hotel countertops like these are highly durable, almost always in stock, low maintenance, and resistant to stains, bacteria, and other microorganisms. Additionally, they are eco-friendly — all of our Q Premium Natural Quartz is GREENGUARD, LEED, NSF, and KOSHER certified.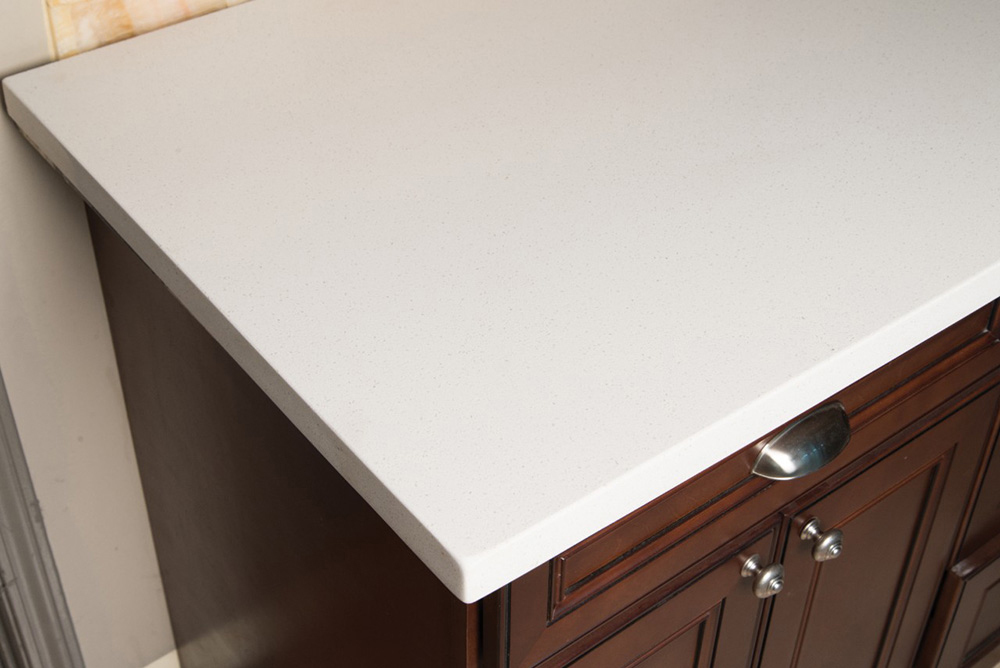 Frost White Quartz
Another unforgettable quartz countertop is our Frost White Quartz. With its graceful mix of sparkling white tones, countertops like these elevate the sophistication of a hotel and serve as a fantastic backdrop for endless design possibilities.

Want to discover more about the benefits of using Q Premium Natural Quartz prefabricated countertops for your hotel bathroom renovation project? Watch this informative video to learn more.
Luxury Vinyl Flooring
Additional ways to keep a hotel up-to-date and chic is by installing luxury vinyl flooring in guest rooms, lobby areas, and other high-traffic environments. Our Everlife® Luxury Vinyl Flooring is easy to maintain, extremely durable, and wonderfully waterproof! It's also affordable due to its ease of installation and long-lasting nature.
As with all of our Everlife® flooring products, you won't need to worry about scratches, stains, and everyday wear and tear thanks to our CrystaLux™ proprietary technology. Crystalux™ is an MSI exclusive protection layer that provides advanced protection for our waterproof vinyl flooring products. It's a transparent top layer permanently built into every vinyl flooring product that MSI manufactures!
Everlife® LVFis not only stylish and durable, but also contributes to a sustainable future. The Series is eligible for the U.S. Green Building Council's LEED Green Building Rating System™, a globally recognized symbol of environmental sustainability and leadership. Additionally, Everlife® is committed to indoor air quality and safety, with each product being FloorScore® Certified and rigorously tested to meet UL's GREENGUARD Gold standard. This dedication to sustainability and safety makes Everlife® a responsible choice for any flooring project.
Luxury Vinyl Tile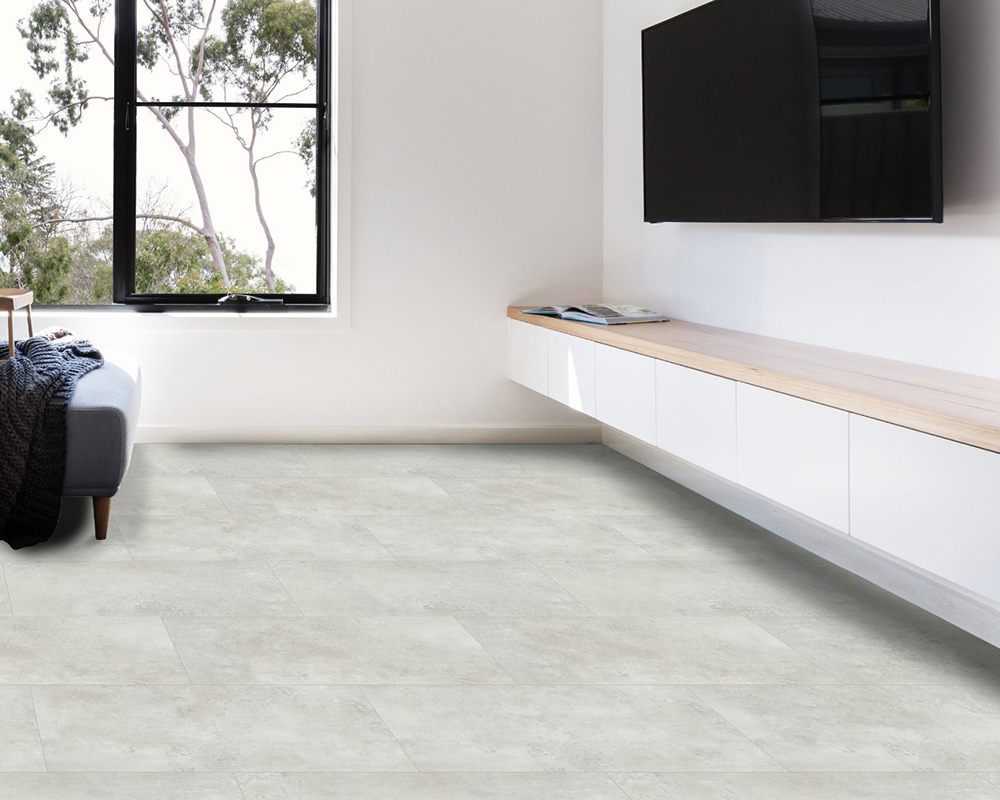 Mountain Gray Luxury Vinyl Tile
For common areas and guest rooms alike, a mesmerizing choice is a natural stone look vinyl flooring such as our Mountains Gray Luxury Vinyl Tile. This cost-effective LVT offers the elegance of natural stone in a stunning way. It is coated with our exclusive PietraTech™, which gives the appearance of authentic marble, adding a touch of sophistication to any space.
Luxury Vinyl Planks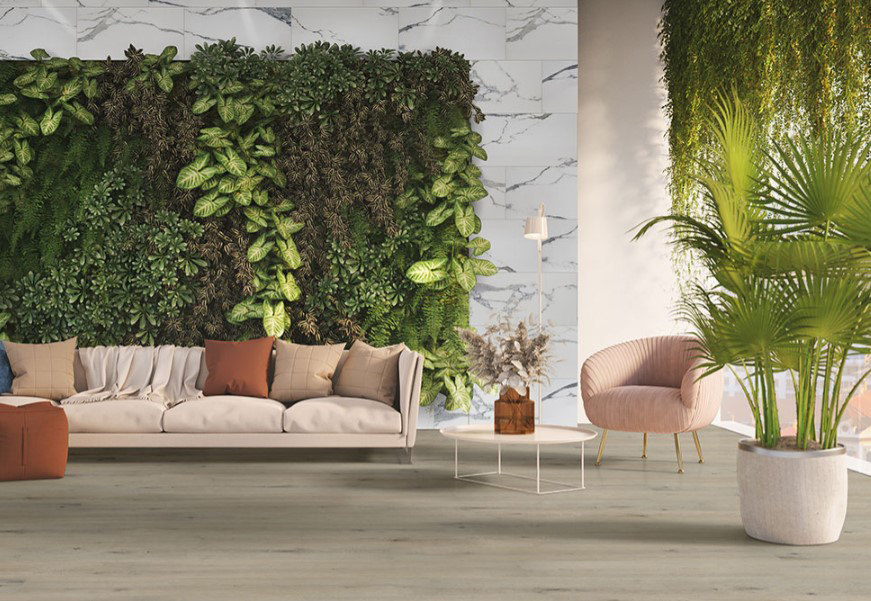 Runmill Isle Luxury Vinyl Planks
Incorporating a premium surface like our Runmill Isle Luxury Vinyl Planks into a hotel gathering area is a surefire way to take any space to the next level of luxury. This 100% waterproof flooring uses ashy blonde tones with subtle knots and graining to provide that highly sought-after wood look. Its patented tight locking system makes installation easy, while saving time and staying on budget.
Wrapping Up
In the hospitality industry, the guest experience is of utmost importance. Up-to-date countertops and floors can make a significant impact on first impressions and the overall satisfaction of guests during their stay. Opting for high-quality surfaces at an affordable price point can ensure that every guest feels at home and comfortable, effortlessly enhancing their experience.
Need help choosing the right flooring or countertops for your hotel? Chat with us now, visit an MSI showroom, or contact an Authorized MSI Retailer in your area. We are excited to offer you an exceptional experience as we assist you with your hotel upgrades!
LEARN MORE ABOUT LUXURY VINYL FLOORING
Silencing The Noise: Overcoming the Challenge of Guest Comfort with Hotel Flooring
The Best Hotel Flooring Options for Your Guest Rooms
Hotel Flooring and Design Trends For 2022 and beyond!
Hotel Flooring Guide: What Is the Best Flooring for Hotels?