Silencing The Noise: Overcoming The Challenge Of Guest Comfort With Hotel Flooring
May 18, 2023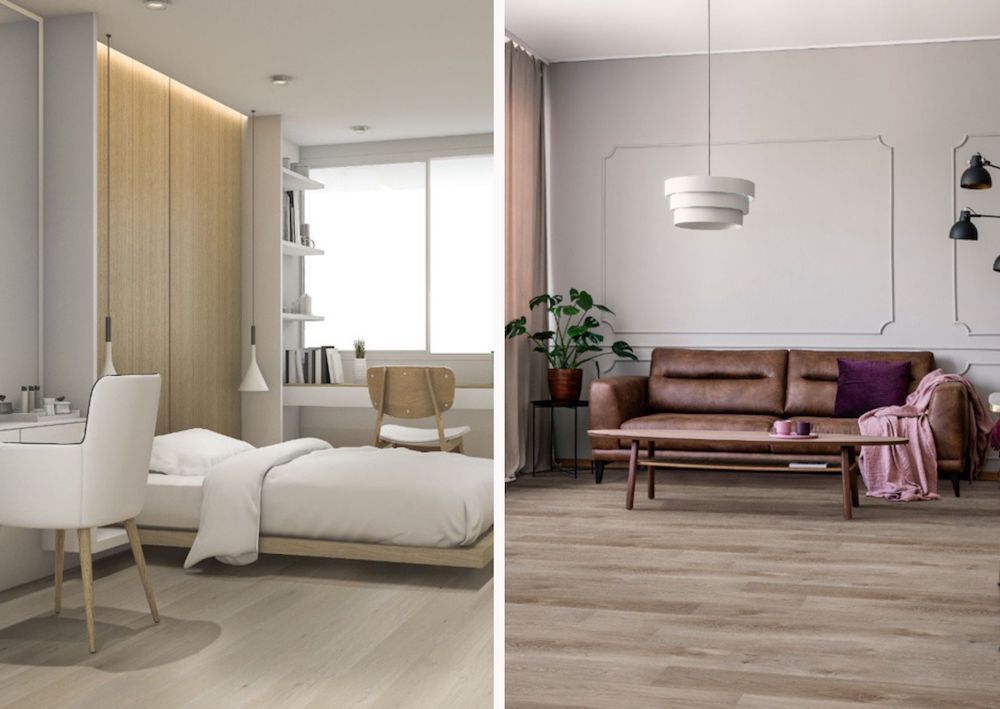 The hotel industry is all about providing guests with an exceptional experience from the moment they walk through the door. Guest comfort is paramount, and hoteliers must create an environment that caters to their needs.
One element that can significantly impact guest comfort is flooring choice. Flooring sets the tone for the entire hotel, from the lobby to guest rooms. When done correctly, hotel flooring can create a sense of warmth, elegance, and relaxation that will have guests feeling right at home.
Let's explore how hotel flooring can help overcome the challenge of guest comfort and why choosing the right products is essential.
The Impact of Flooring on Guest Comfort
Flooring plays a vital role in creating a comfortable guest experience and directly impacts the overall ambiance of a hotel. It can help regulate temperature as some flooring materials retain heat while others offer cooling properties. Flooring also affects the acoustics of a room, with hard surfaces amplifying noise and softer materials absorbing sound.
When selecting hotel flooring, it's essential to consider the following factors to boost guest comfort and make them feel at ease during their stay:
Aesthetics
Choosing suitable flooring is vital for a hotel's overall look and aesthetic. As a room's "fifth wall," floors should be visually appealing and complement the design elements in each space. An excellent flooring design can make all the difference in creating a cohesive and enticing atmosphere for guests.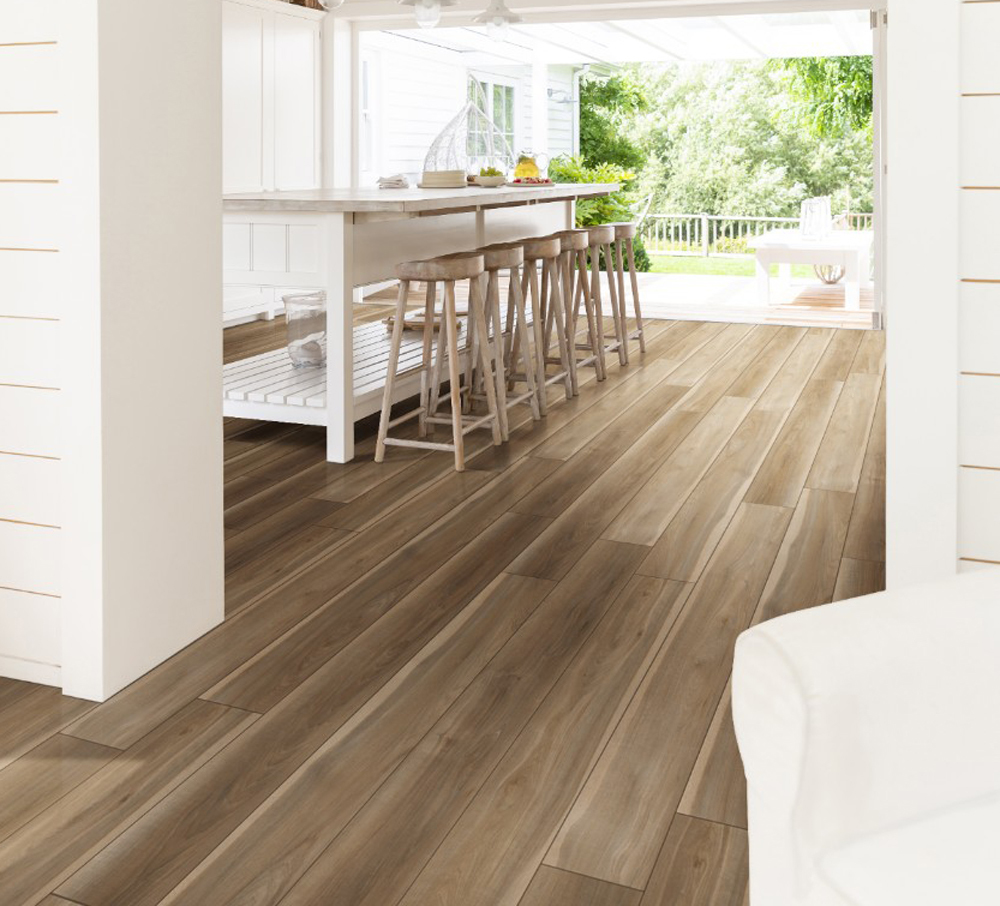 Bayhill Blonde Luxury Vinyl Planks
Bayhill Blonde Luxury Vinyl Planks from our Andover™ Collection, pictured here, offers the perfect solution for genuine wood-look flooring that exudes elegance without sacrificing practicality.
Comfort
The flooring in a hotel plays an essential role in creating a comfortable and relaxing guest experience. Luxury vinyl flooring (LVF) is popular because it offers a softer footbed and is quieter than hard surface materials such as laminate, hardwood, and tile.
With luxury vinyl planks, guests enjoy the look of natural wood while they walk around more comfortably and experience less noise and disruption from nearby guests and staff. In addition, it is a resilient flooring option that can significantly contribute to hotel guest comfort and satisfaction.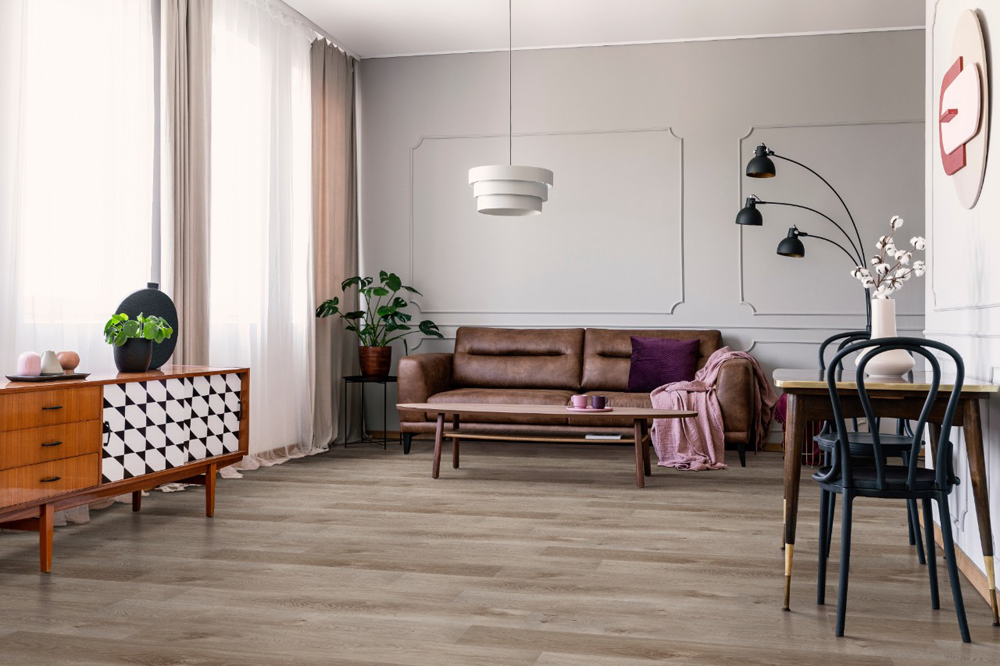 Whitfield Gray Luxury Vinyl Planks
Whitfield Gray Luxury Vinyl Planks from our Cyrus Collection offers a sophisticated wood appearance that is both authentic and comfortable. This rigid core flooring also features a pre-attached backing that adds underfoot comfort.
Safety
Ensuring guest safety is vital in hotels. Slippery floors can be dangerous, especially in areas exposed to water or dust. Luxury vinyl flooring is the perfect non-slip option, providing comfort and safety. With its slip-resistant properties, guests can walk around without fear of falling. Meanwhile, hotel owners can rest easy that they are providing their guests with a safe and comfortable environment.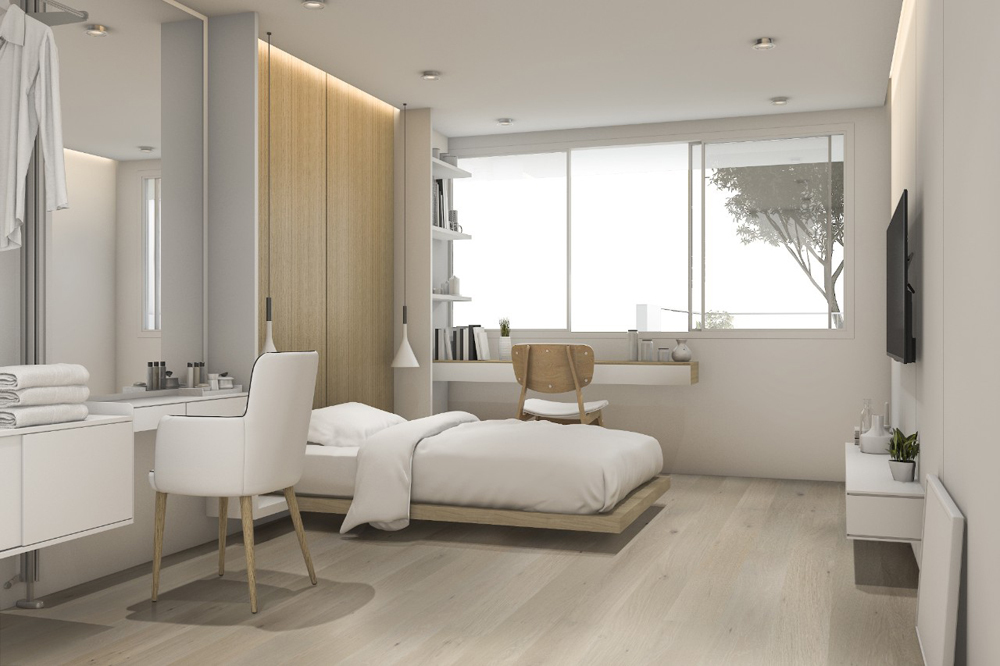 Aaron Blonde Wood Flooring™ Oak
Safe and stylish Aaron Blonde, from our Woodhills® Waterproof Wood Flooring Collection, is enhanced with MSI-exclusive DryLuxe technology for 100% waterproof anti-slip protection.
Durability
When it comes to hotel flooring, durability is another critical consideration. With high levels of foot traffic, floors need to withstand scratches, scuffs, and spills. Luxury vinyl planks feature proprietary technology with our CrystaLux™ and CrystaLux Ultra™ Protection Layers, providing the ultimate solution for longevity and durability.
This flooring is resistant to wear and tear and is perfect for high-traffic areas. Additionally, LVP flooring is waterproof, making it ideal for areas that are likely to get wet, such as bathrooms and entryways. Choosing durable flooring materials can help ensure a long-lasting and low-maintenance hotel solution.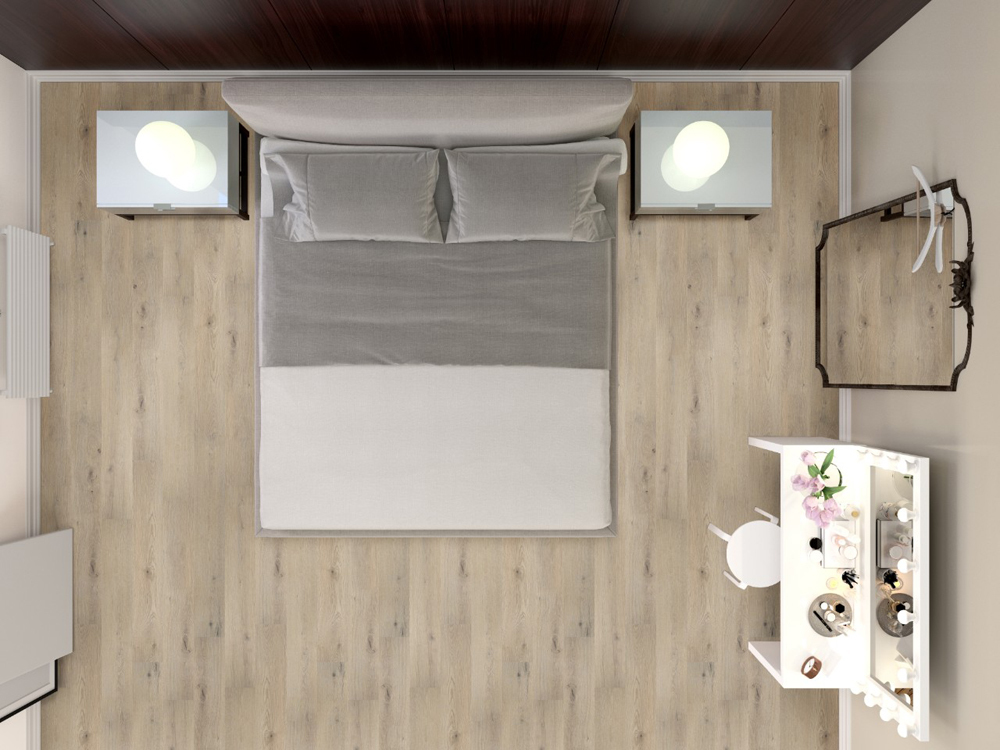 Runmill Isle® Luxury Vinyl Planks
For long-lasting beauty you can rely on, look to Runmill Isle® Luxury Vinyl Planks flooring from our Prescott® Collection. Our exclusive CrystaLux™ technology protects this waterproof flooring, making it resistant to scratches, stains, and everyday wear and tear.
Maintenance
Dirt and stains create an uninviting environment that can send guests packing. That's why choosing flooring that is easy to clean is essential for keeping a high standard of cleanliness. Vinyl plank flooring is an excellent option as it requires minimal maintenance.
To keep LVF hotel floors looking their best, use a neutral pH cleaner when mopping and avoid detergent cleaners, floor polish, wax, and oily soap. Regular dust-mopping, vacuuming, and using felt tip protectors on furniture can help maintain its appearance and prevent scratches. By following these simple tips, hotel owners can ensure that their floors remain beautiful and functional for years.
Create a Comfortable Stay
Creating a comfortable environment for hotel guests is essential, and flooring plays a significant part. Luxury vinyl flooring offers a stylish, low-maintenance solution that helps regulate temperature, absorb sound and reduce slipperiness. It is an ideal flooring option for hotel owners and managers looking to cater to guests' comfort and satisfaction.
Want to elevate your hotel guests' experience through flooring? Chat with us online now, visit an MSI showroom, or contact an authorized MSI retailer near you.
LEARN MORE ABOUT LUXURY VINYL FLOORING
Affordable Hotel Flooring and Bathroom Countertop Upgrade Ideas
The Best Hotel Flooring Options for Your Guest Rooms
Hotel Flooring and Design Trends For 2022 And beyond!
Hotel Flooring Guide: What Is the Best Flooring for Hotels?