Tips From The Trade: Top Affordable Marble Countertop Choices
June 02, 2018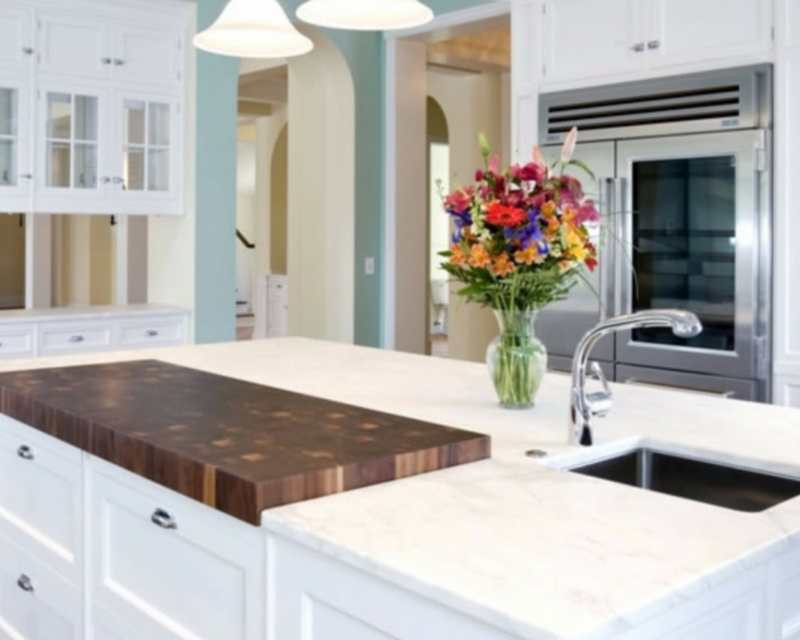 Marble is such an elegant stone. Black, brown and rust veins dance on a white or cream background. And since it's mined from the earth, each inch of marble is unique.
But a marble countertop can be pricey. Typically, Carrara is the most affordable marble. And although most Carrara is mined in Italy, the beautiful stone is found in China and other countries, too.
It's hard to know how much marble will cost you. Price jumps with thickness, finishes, size of the slab and edging. Here are some facts about marble countertops and tile that will give you insight into how much the marble you want will cost.
Armed with these facts, you can make choices that will cut the price and make your selection more budget friendly.
Availability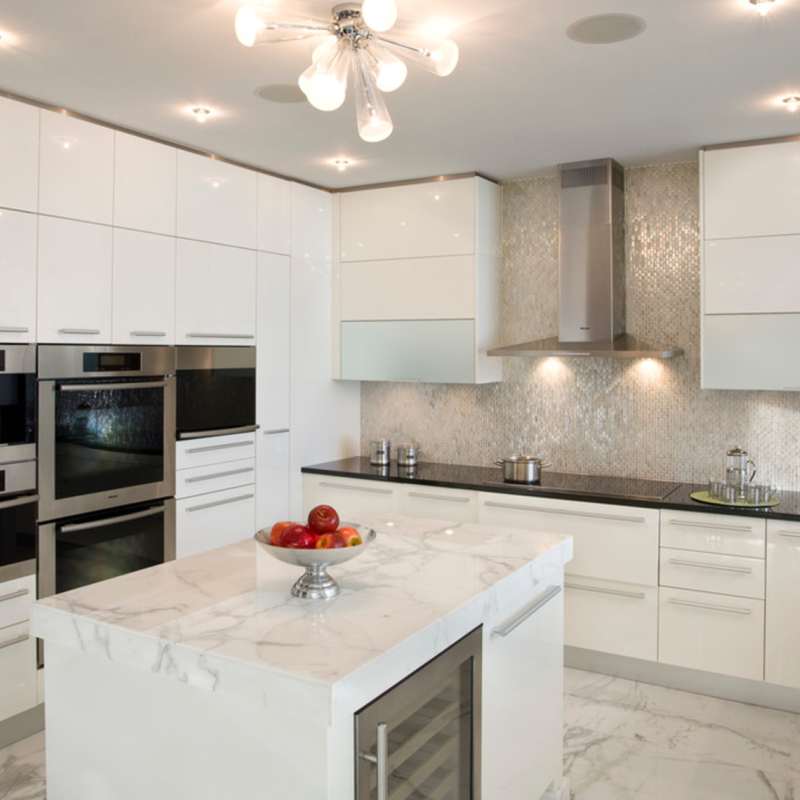 Create a similar look with MSI's Carrara White Marble (Photo Credit: Houzz)
You remember your Econ 101 supply-and-demand lesson: The greater the demand, and the less the supply, the higher the cost.
That lesson so applies to marble countertops. Availability of the stone is a critical component in pricing. Carrara White Premium Marble is a popular marble countertop because it is widely available and, thus, one of the most affordable stones. The stone is principally mined in Tuscany, Italy, but it also is carved from mountains in China.
Color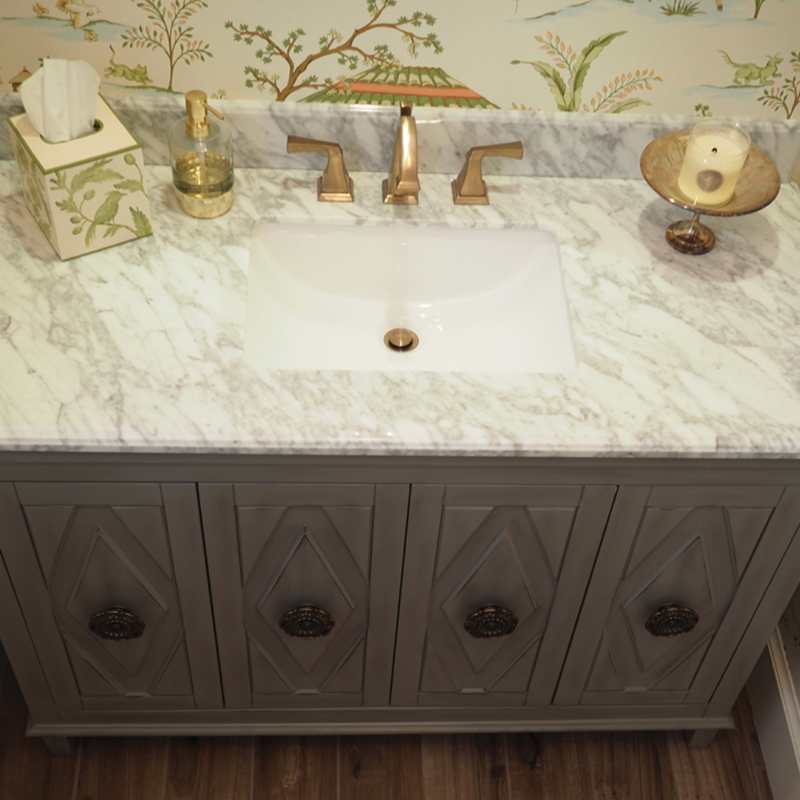 Recreate this look with MSI's Carrara White Marble (Photo Credit: Houzz)
When it comes to marble, color can cost. But the funny thing is, less color is often considered more valuable. Marble slabs with little veining, or virtually no veins, can be hard to find. These marbles, like Thassos White Marble, can create a clean, monochromatic look. You pay a premium for this calming stone.
Imperfections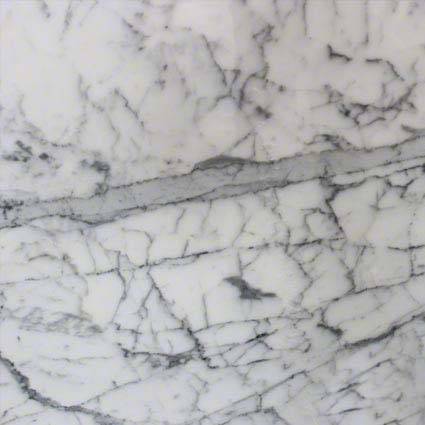 Featured: Statueritto Marble
Most people realize that Nature is not perfect. And natural stone, like marble, comes with fissures, pits, and cracks. Those variations make marble counters interesting; but perfect, they're not.
If you want slabs with fewer imperfections, you'll have to pay more or switch to material like quartz, which is manufactured from stone and resin and is nonporous.
Slab Thickness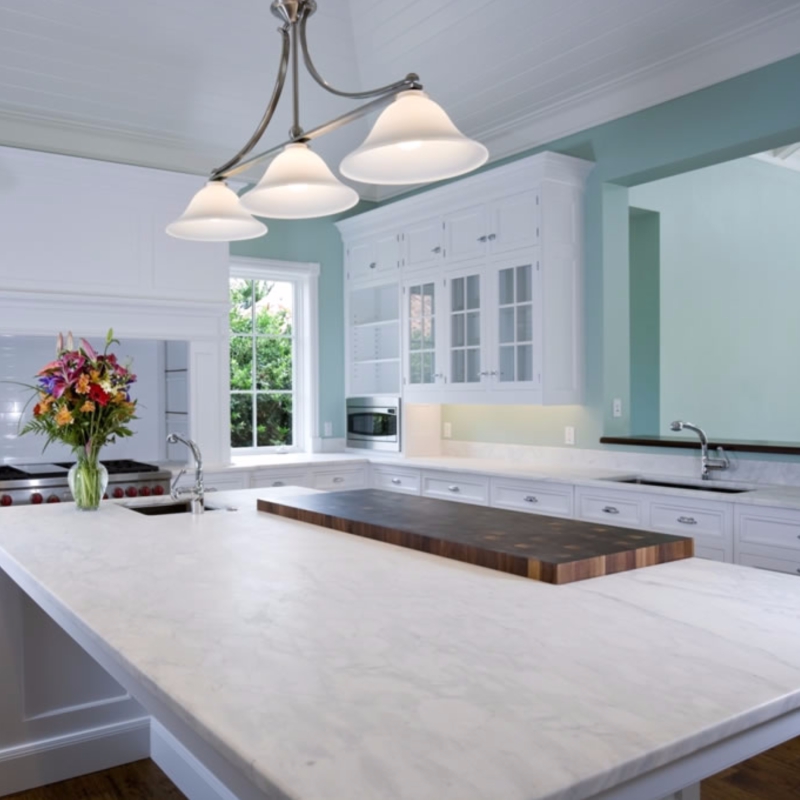 Featured: Arabsecato Carrara Marble
The thicker the slab, the less available and more expensive it will be. The most common thickness for kitchen marble is 3 centimeters; 2 centimeters for bathroom vanity marble. But slabs also come in 5-centimeter thickness; they make a bold statement, but cost more.
Decorative Edge
Edging gives your marble slab its distinction. You can go with a straight edge, which has a contemporary feel, or chose a waterfall edge that is complex and classical. The fussier the edge, the more your marble countertop will cost.
However, edging can save you money, too. You can finish a thinner slab of marble with a decorative edge, which will make the stone look thicker and more elegant.
Specialty Finish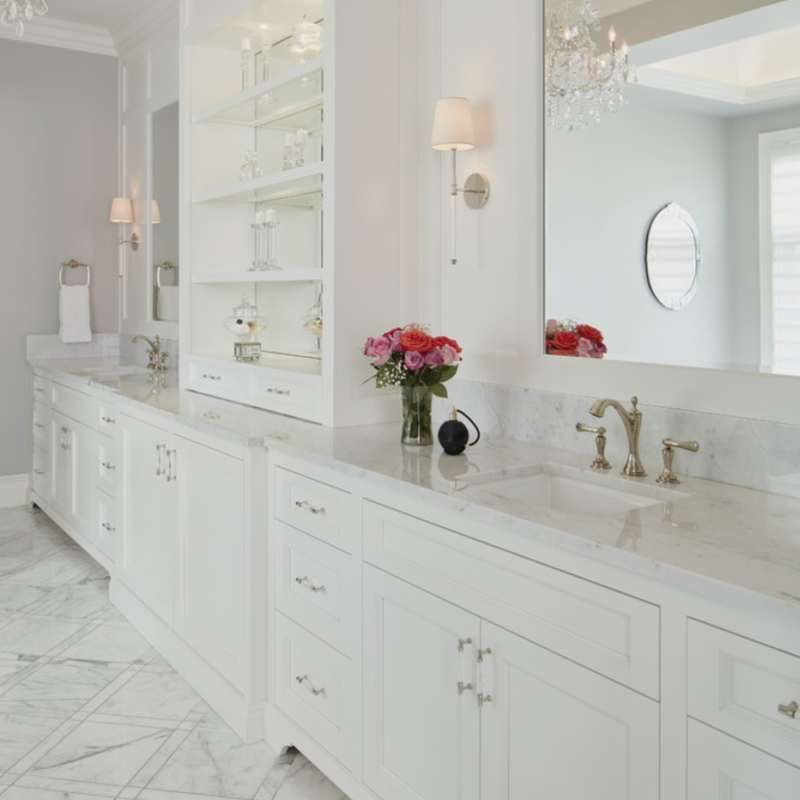 Create a similar look with MSI's Carrara White Marble (Photo Credit: Houzz)
Most marble counters are polished to a mirror-like shine, the least expensive finish. But you can customize your slab by applying honed, brushed or leathered finishes. These specialty finishes are applied with specialty techniques that increase your labor costs.
But if you've saved money on a thinner slab and a simple edge, you might be able to afford a custom finish.