Tips From The Trade: Are Quartz Countertops Cut From Stone?
April 27, 2018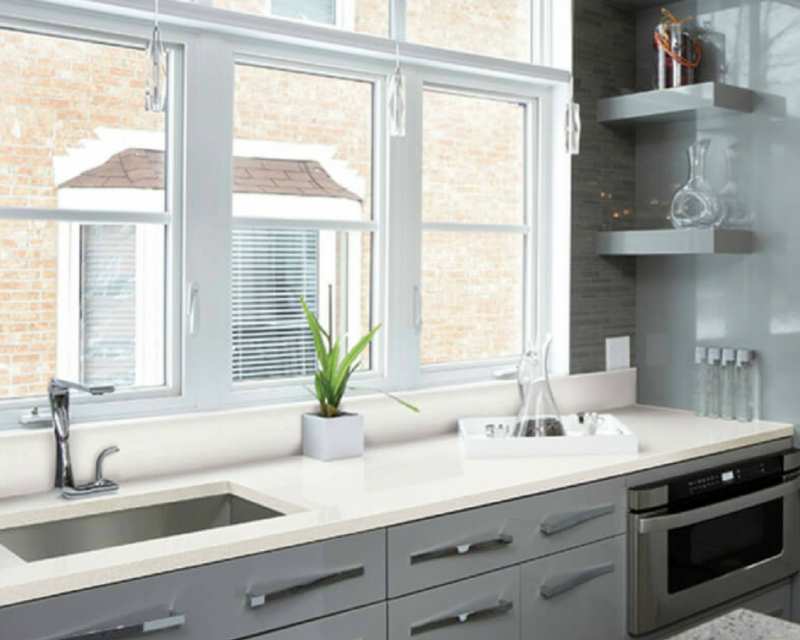 When you choose a new countertop for your kitchen or bath, you can choose either natural stone or a man-made surface material. It's usually easy to tell the difference, right? If you're comparing marble to laminate, it is. But that's not the case when it comes to quartz countertops.
Mystic Gray Quartz
Quartz counters are a premium engineered material that is not mined from a quarry like natural stone. However, it's tough to tell the difference between top-quality quartz and the limestone, marble, or granite it is created to mimic. Some quartz countertops simply shine all on their own, with gorgeous colors and patterns not readily found in nature.
Concerto Quartz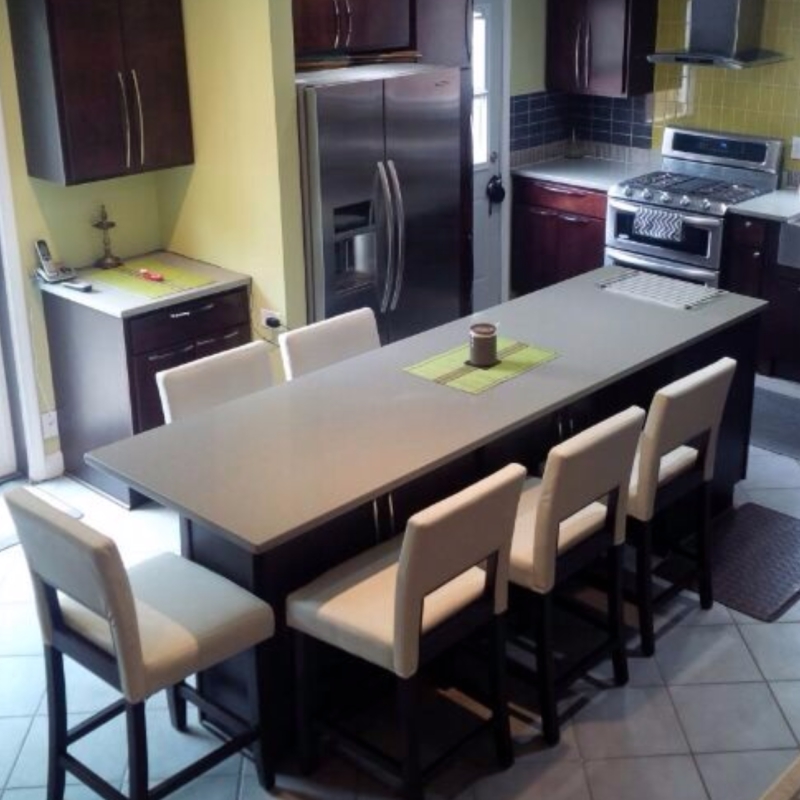 Featured: Concerto Quartz
With quartz, you can get the luxury countertop choices you want without all the headaches that can come with natural stone. Although it has the look and feel of natural stone, it is manufactured using a process called Bretonstone, which creates a surface that is second only to diamonds in hardness.
The Bretonstone process was developed in the 1970s by Marcello Toncelli, owner of the Breton Company in Italy. Today, manufacturing plants are located all over the world. You'll be glad to know the process is considered environmentally friendly since up to 94 percent of its content comes from the crushed stone left over from the mining process at quarries or from beds of natural stone. Also, the polymers used to bond quartz countertops are non-allergenic and inert, do not emit harmful chemicals, and help to create healthier indoor environments.
Gray Lagoon Quartz
Materials that are used to create the gorgeous patterns and quartz colors include the mineral quartz as well as silica sand, granite, basalt, quartzite, marble, and other natural stone particles. Manufacturers also add materials such as mother of pearl, lapis lazuli, metals, and colored glass to create looks that are one of a kind.
Cashmere Carrara Quartz
The process of bonding these materials together is called vacuum vibro-compression. In this process, the particles are compressed in a tight, compact matrix and surrounded by an advanced polymer resin. The result is a material that is nonporous and resists stains, scratches, and chemicals. Quartz countertops do not need sealing like natural stone to maintain their water-resistant properties and protect their polish.
After the slabs are manufactured, they can be cut, carved, and polished with a variety of surface textures. The edges can also be shaped with specialty patterns such as beveled, bullnose, and ogee, just like natural stone.
Calacatta Laza Quartz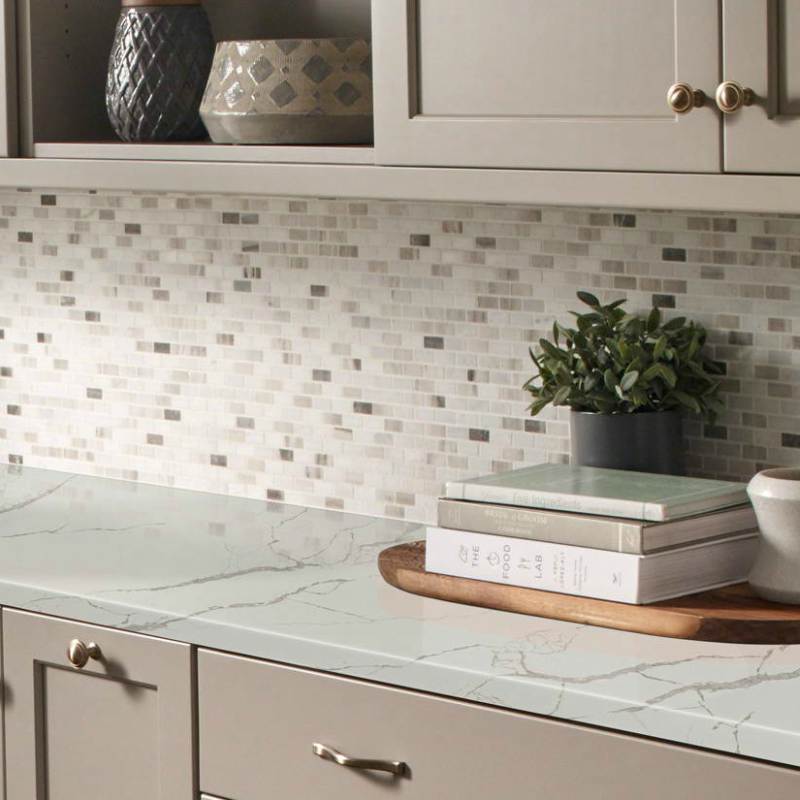 Featured: Calacatta Laza Quartz
Thanks to the uniformity of this engineered surface, you'll know exactly what you are getting when you order it — color and pattern will always be consistent and predictable, with uniform thickness and quality. For this reason, MSI offers a lifetime residential warranty against manufacturing defects.
Now that you know how quartz is made, you should find it easier to decide between quartz countertops and the many other surface options available. While quartz isn't mined directly from the earth, it is created from natural stone materials. The result can be remarkably realistic, or wonderfully unique. The choice is yours!