All About Granite Tile Flooring
January 30, 2018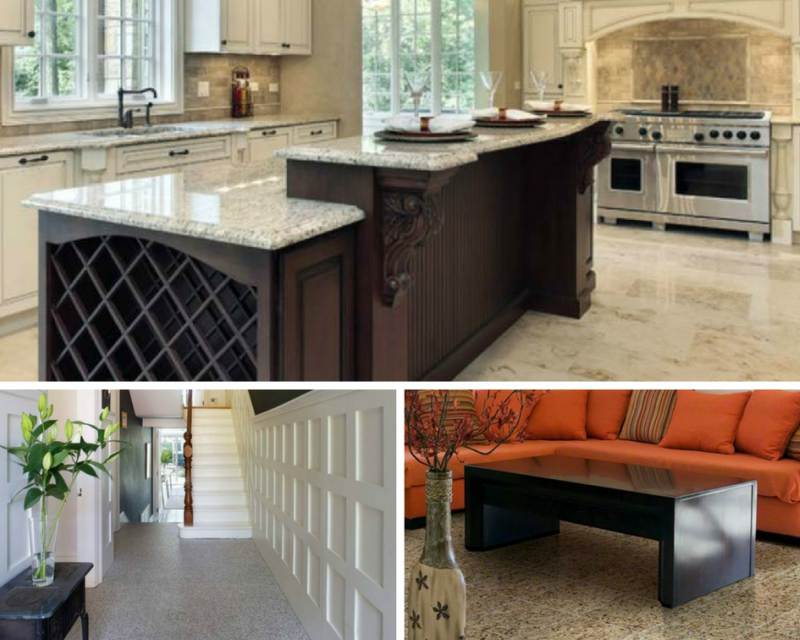 You already know that granite is in high demand for creating upscale, durable and gorgeous granite countertops and backsplashes. It's unmatched in its ability to increase the resale value of your home, as any realtor would agree. This is not only because of granite's beauty, but it's incredible durability. But the same benefits that homeowners love in countertops also make it an ideal choice for creating elegant, upscale granite flooring.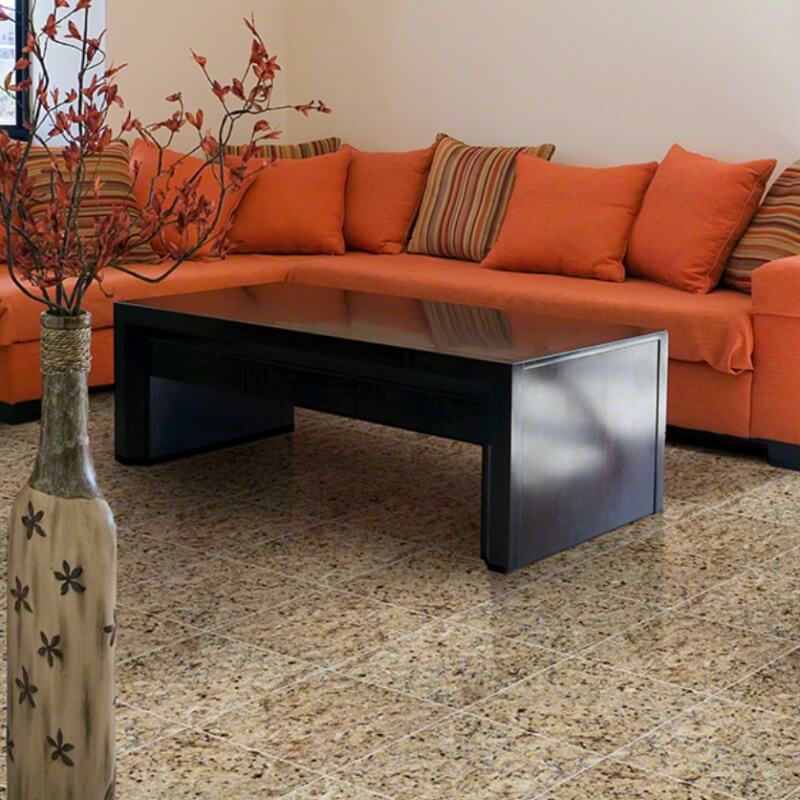 Featured: New Venetian Gold Granite
Granite flooring is only one of many natural stone tile flooring options you can choose, such as slate, travertine, or marble. Modern flooring products from the home are many and varied — you could also opt for porcelain tile, ceramics, marble, and more. All of those products have their place and unmistakeable benefits. But if pure opulence and elegance is your goal, there's nothing like natural stone to do the job.
Choosing stone flooring to upgrade your kitchen, such as Bianco Romano granite, elevates a kitchen such as this one from a mere place to cook family meals to a magazine-spread-worthy showplace. One can only imagine that anything prepared and served in a room like this must taste better, too! Your family and guests may never want to leave this room.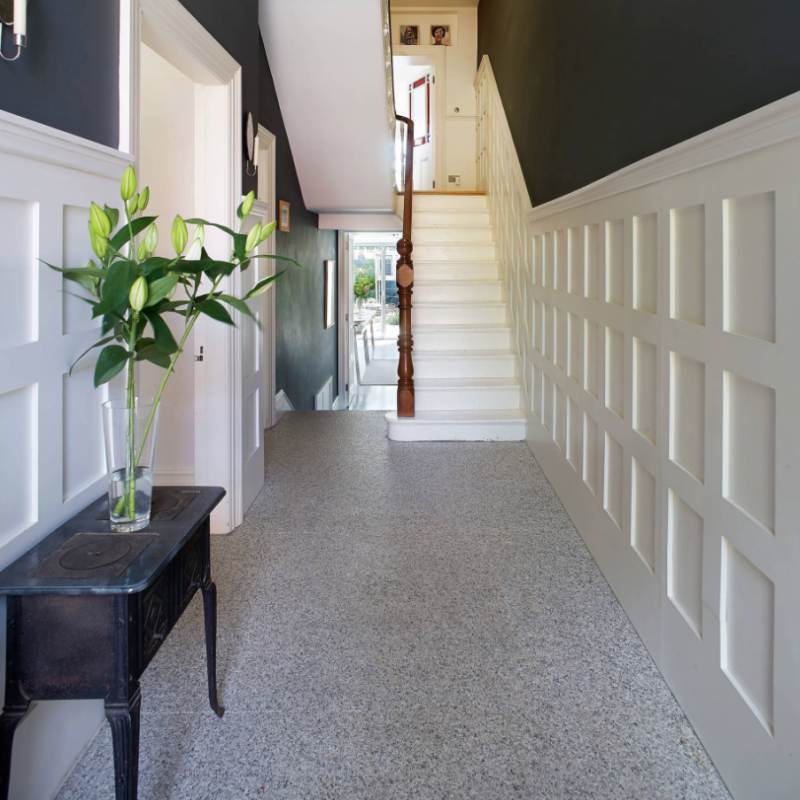 Recreate this look with MSI's Bianco Catalina Granite (Photo Credit: Houzz)
One of the common concerns homeowners have about installing granite flooring is the maintenance it may need. While it's true that all natural stone needs sealing to protect it from absorbing moisture and help it to repel stains, this process only needs to be done once a year and it's not as difficult as it may seem. Simply choose a product made for sealing granite, apply according to manufacturer's directions and let dry, and forget about it for another 12 months.
Another concern is the feeling of coldness natural stone has on bare feet. This might be a benefit in warm climates, but may be unpleasant in wintertime. Fortunately, natural stone can do something many other flooring options cannot — it can safely be used with under-floor radiant heating. Not only will this warm your toes, it also provides warmth for the entire room for a low energy cost.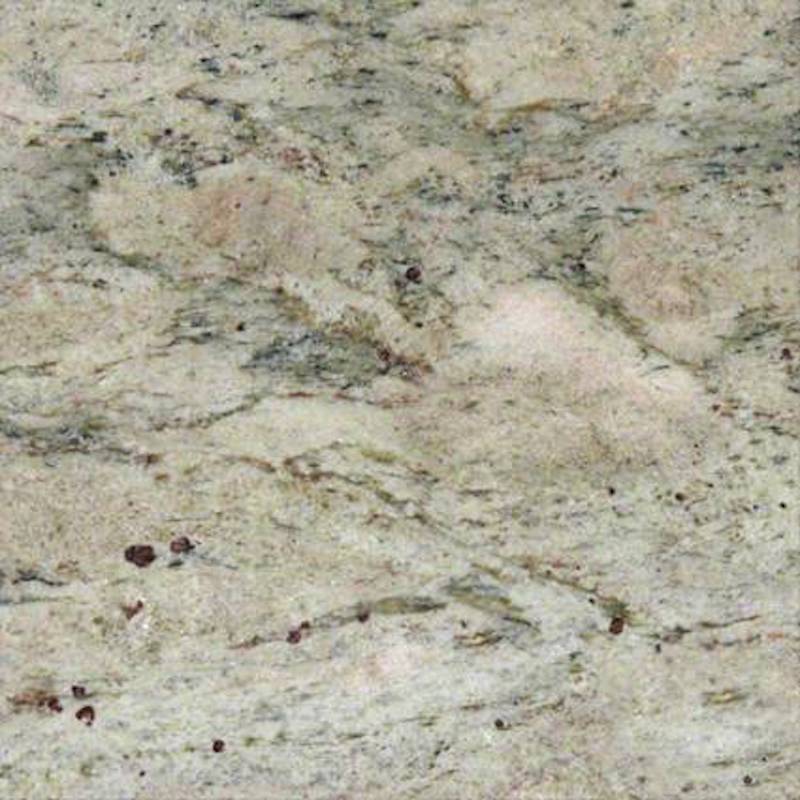 Featured: Typhoon Green Granite
Natural stone is durable, especially when properly sealed. Granite, however, is the toughest of the bunch. It's a perfect choice for high-traffic areas, active families, and pet owners because it stands up well against scratches and chips. Well-cared-for, properly installed granite flooring can last not just decades, but a lifetime.
Polished granite is gorgeous, but did you know you can customize the look of your granite flooring with different finishes? If you love the classy, matte finish of natural travertine, you can have it in granite as well with the extra durability it offers. Many granite tiles are also available in a matte, brushed finish, along with a wide range of granite colors.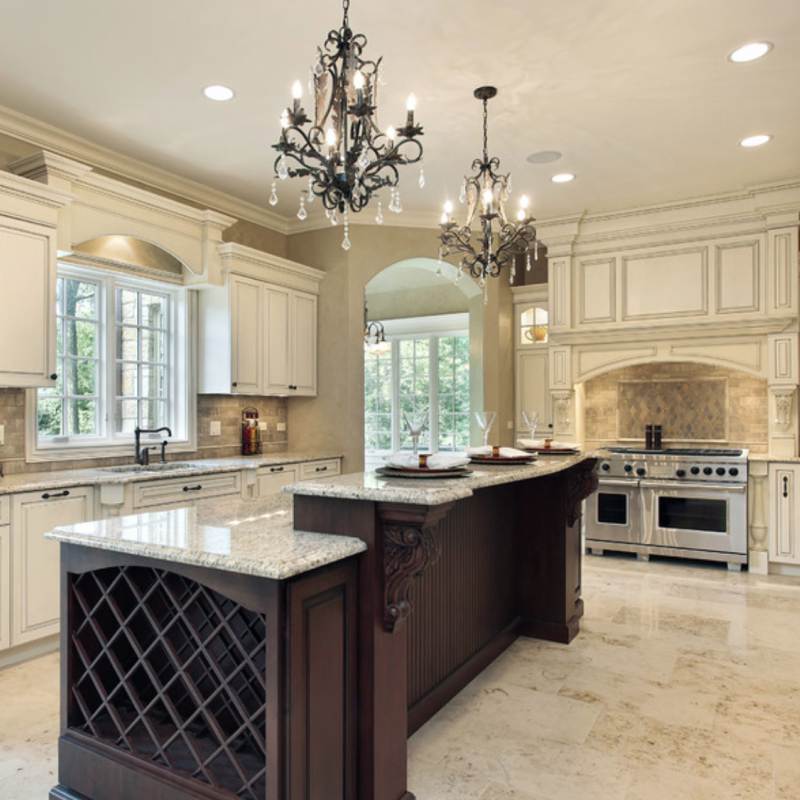 Get this look with MSI's Bianco Romano Granite (Photo Credit: Houzz)
Finally, as many people know, granite tile increases the value of a home. Although it's a significant investment, with a price that's higher than other flooring options, if you plan to sell your home anytime in the next decade it may offer the best return on investment of any remodeling project you can think of. If you're curious about why this is, re-read this article — beauty, ease of care, and durability are properties any potential home buyer loves, along with the fact they won't need to replace the flooring for a long time, if ever.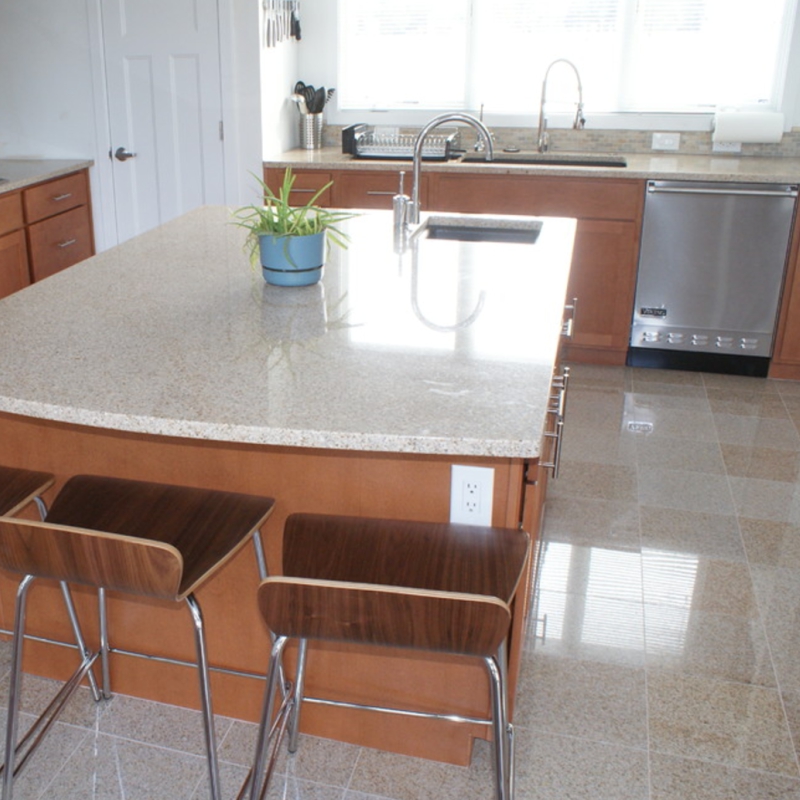 Featured: Giallo Fantasia Granite
Now that you've read about the many reasons granite is an excellent choice for tile flooring, head over to MSI's web gallery to browse the granite tiles we have to offer. Can't decide? Try our Room Visualizer Tools for a fun way to "try on" your ideas before you buy.
Read More about Granite Countertops
Never Fear: Granite Stain Removal Made Easy
Durable Granite Tile Flooring That Turns Heads With High Style
You Can Seal Your Granite Countertops Like a Pro!
How to Get Your Best Value With a Granite Countertop Investment
READ MORE ABOUT GRANITE COUNTERTOPS
Which Granite Countertop Edging Is Prone to Chipping?
Why Granite Tile Is A Popular Flooring Choice
Why Interior Designers Are Coming Back to Granite Countertops