Why Granite Tile Is A Popular Flooring Choice
December 17, 2015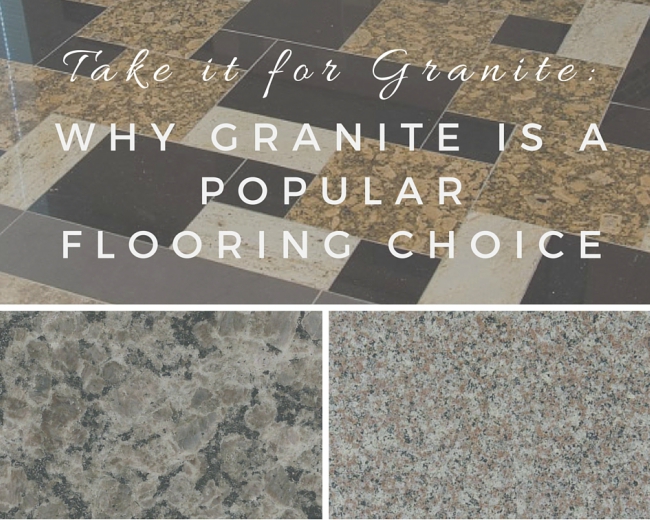 Granite countertops, particularly in kitchens, have been the standard in residential design for years now. But did you know granite tile has been gaining popularity in flooring for both new constructions and remodeled homes? Indeed, granite flooring has been making gains in the natural stone tile category when it comes to residential flooring because of its durability and versatility. A natural stone that is one of the hardest materials on Earth, and second only to diamond, granite is resilient, and can resist stains and moisture.
These inherent qualities allow granite to hold up in both residential and commercial settings and make it easy use inside and outside on everything from countertops to walls and floors. The demand for granite flooring in the residential sector has steadily increased over the years and continues to do so. Granite floor tiles are perfect for use in kitchens and bathrooms, but can be installed throughout a home, giving it an elegant, clean and sophisticated feel. The naturally occurring mix of minerals in granite produces incredibly varied flooring looks that are aesthetically pleasing.
Colors can range from black granite to earth tones, and can mesh well with more dramatic colors that have been on trend for residential homes for many years now. The most popular types of granite flooring from MSI include Tan Brown Granite, available in 12"x12" and 18"x18"; Baltic Brown Granite, available in 12"x12" and 18"x18"; Caledonia Granite, available in 12"x12"; Bain Brook Granite, available in 12"x12"; and Black Galaxy Granite, available in 12"x12", 18"x18" and 24"x24".
Tan Brown Granite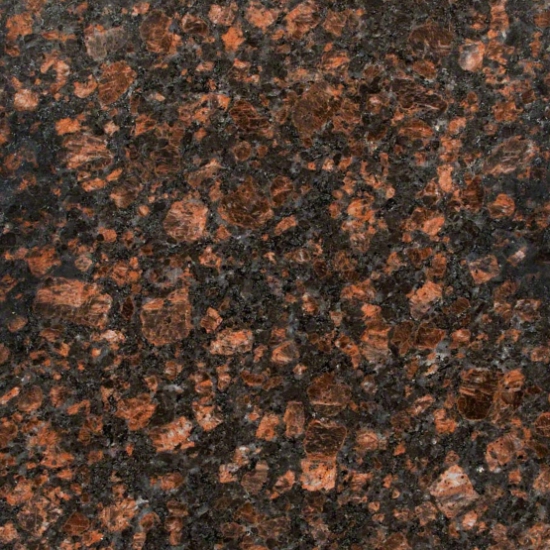 Featured: Tan Brown Granite
Tan Brown is primarily brown with black and gray flecks. This particular granite tile works well in outdoor applications. It's also well-suited for any residential or commercial project.
Baltic Brown Granite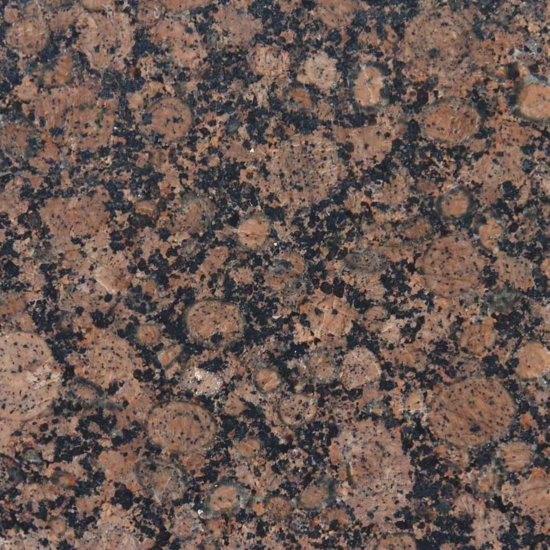 Featured: Baltic Brown Granite
Baltic Brown is a unique mix of browns and black shades that that highlight the small flecks of lighter gray and tan hues. This granite product is perfect for indoor and outdoor installations, including flooring, barbecue counter surrounds, bathrooms, and countertops.
Caledonia Granite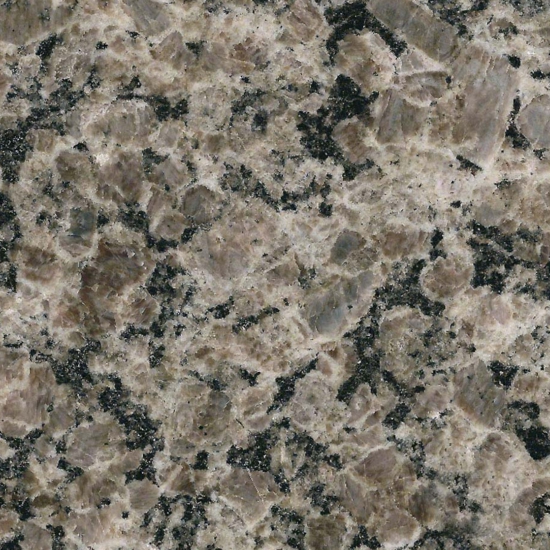 Featured: Caledonia Granite
Caledonia features a beautifully complex blend of gray and white shades that range from charcoal to light gray. It's available in both slabs or tiles and is suitable for both indoors and out.
Bain Brook Granite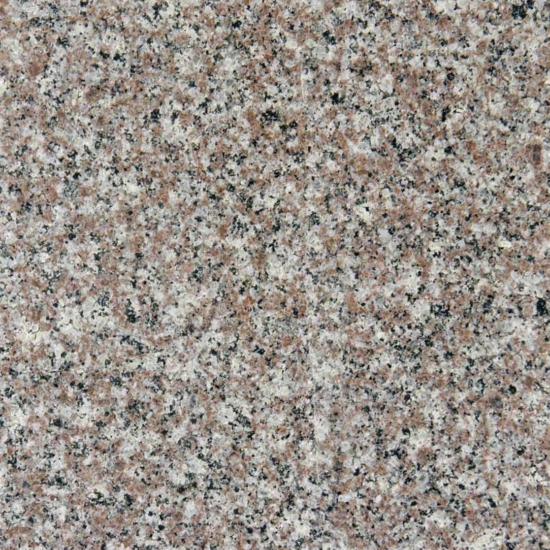 Featured: Bain Brook Granite
Bain Brook is a medium-brown-variation granite that has hints of cream, gray and black flecks. Used for interior and exterior applications, including landscaping, flooring, outdoor countertops, and walls and is offered in both tiles and slabs.
Black Galaxy Granite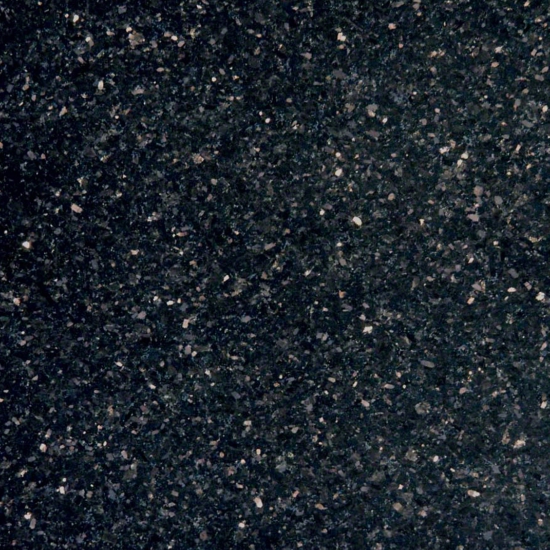 Featured: Black Galaxy Granite
Black Galaxy is black throughout with tiny gold and white flecks that punctuate its unique look. It's available in several finishes, such as polished and honed. It also comes in either slabs or tiles and is an especially striking color for granite countertops.
These five styles are part of MSI's premium granite tile selection that includes more than 50 color patterns, and they underscore why granite tile is in demand in residential homes across the United States as well as in commercial settings across the country. For more information about these granite looks or granite flooring, please contact MSI today. Our experts can answer any questions you might have about any of our quality granite products.
Learn More about Popular Granite Colors
9 Popular Black Granite Countertops
Gorgeous Granite Countertops That Are Easy to Come By
The Latest Marble & Granite Countertop Trends
On-Trend and Timeless Natural Granite Countertop Colors
READ MORE ABOUT GRANITE COUNTERTOPS
Which Granite Countertop Edging Is Prone to Chipping?
Why Interior Designers Are Coming Back to Granite Countertops
A Closer Look At Granite Countertop Edge Profiles