Pros And Cons Of Granite Countertops
April 11, 2017
If you're designing your dream kitchen, granite countertops should be on your list for consideration – but before you make that big investment, there are a few things you need to know. Granite is one of the most popular choices for countertops in kitchens and bathrooms, but is it right for you?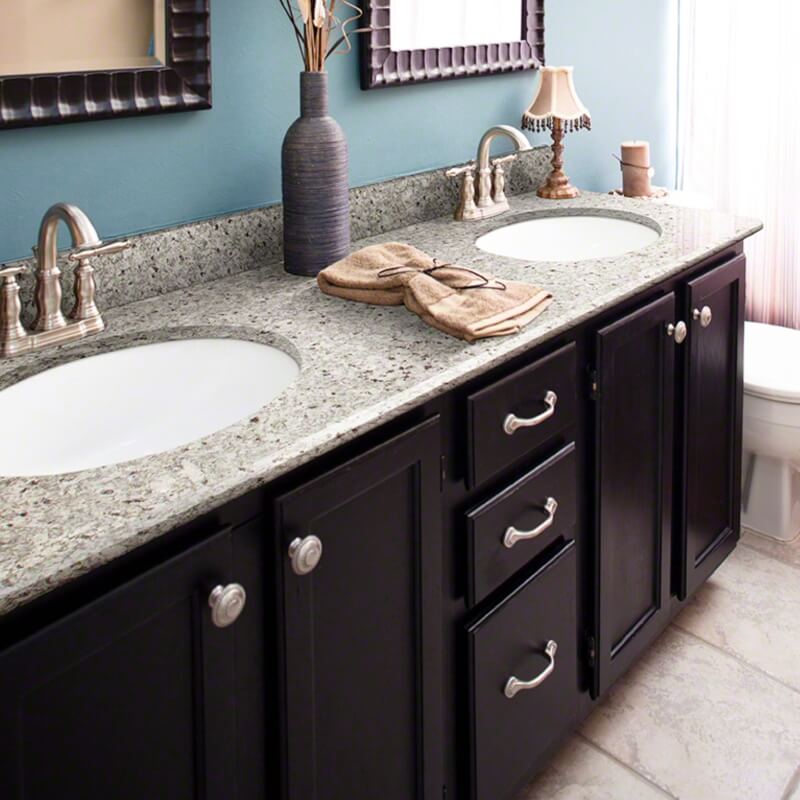 Featured: Moon White Granite
In many respects, Granite seems to be the perfect countertop material. It's beautiful, and can add a big boost to your home's resale value. You can choose from a huge variety of colors and patterns. If traditional charm is your preference, choose a subtle pattern like Moon White Granite or softly shimmering Black Pearl Granite.
No matter which granite you choose, it's a natural stone and each piece will be unique, especially the more dramatic, exotic looking varieties such as Antico Cream Granite and Persa Cream Granite.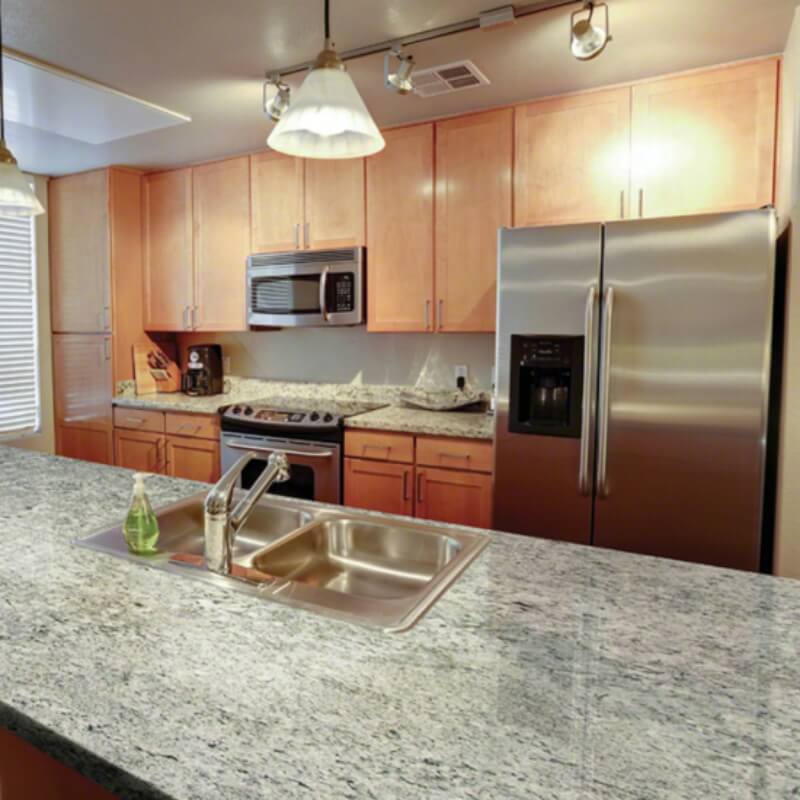 Featured: Blizzard Granite
Granite counters can stand up to heavy usage in bathrooms and kitchens, and can also be installed outdoors on your patio or other exterior space – even in areas with weather that dips below freezing. Lighter colors, such as Blizzard Granite, are good choices for areas in the sun, as they absorb less heat.
Granite is heat resistant, though, and is a great choice for countertops with a cooktop installed, or for an outdoor surface with a fire feature. Properly sealed granite resists moisture, bacteria and mold. With the proper stone care and maintenance, a granite countertop can last for decades.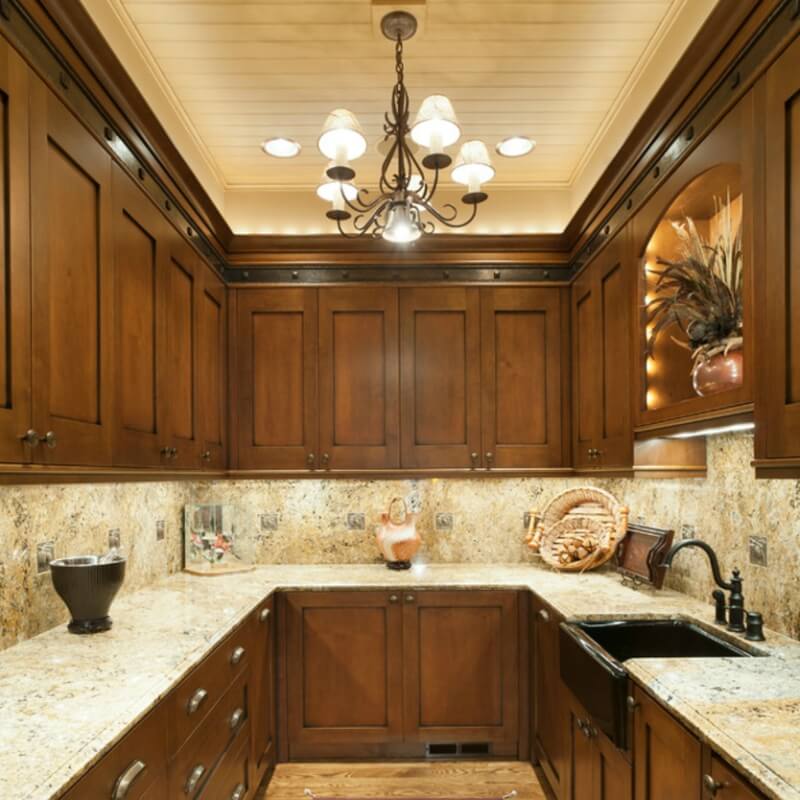 Recreate this look with MSI's Persa Cream Granite (Photo Credit: Houzz)
There aren't many drawbacks to granite countertops, but those that do exist are serious. For example, the maintenance requirements of natural stone may be undesirable to some homeowners; granite will need sealing once a year to prevent staining and damage.
The hardness of this material may seem like a virtue, but cutting directly on the countertop can dull blades, and edges and corners are prone to chipping. Should you choose to remove your granite countertop, it may be more difficult to do so than with other slab materials.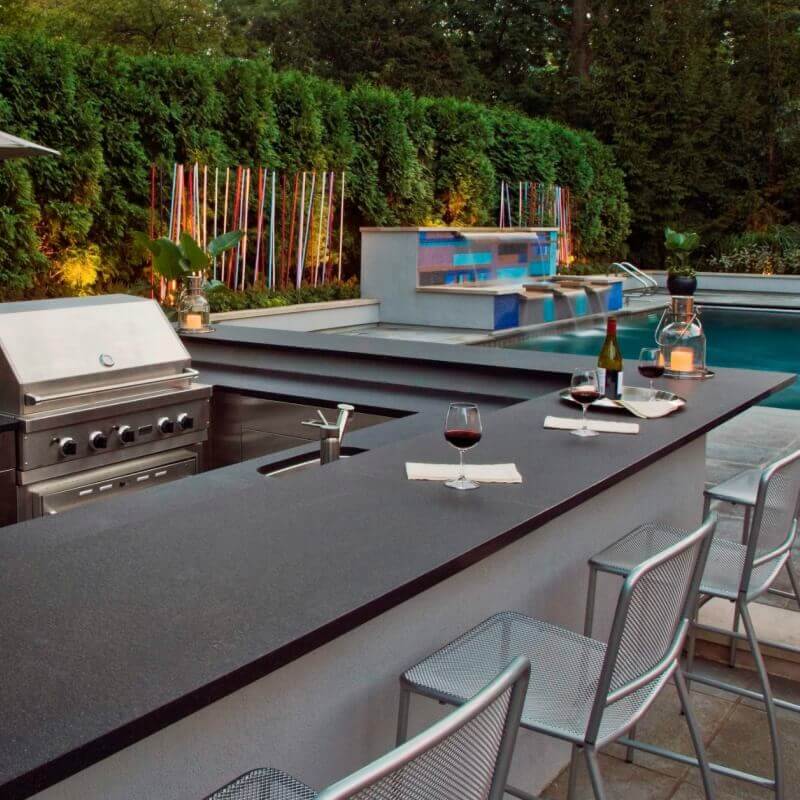 Get this look with MSI's Black Pearl Granite (Photo Credit: Houzz)
Any countertop for your kitchen, bathroom, or outdoor area is a big investment, so you'll want to make sure you're choosing well. Granite has a reputation for being one of the more expensive choices.
Although some high-end, exotic granites may be out of your budget, there are mid-range and lower-cost alternatives that compare to other types of slab surfaces. Therefore, price should not be your only consideration. Granite can deliver a custom, upscale look for a surprisingly affordable price.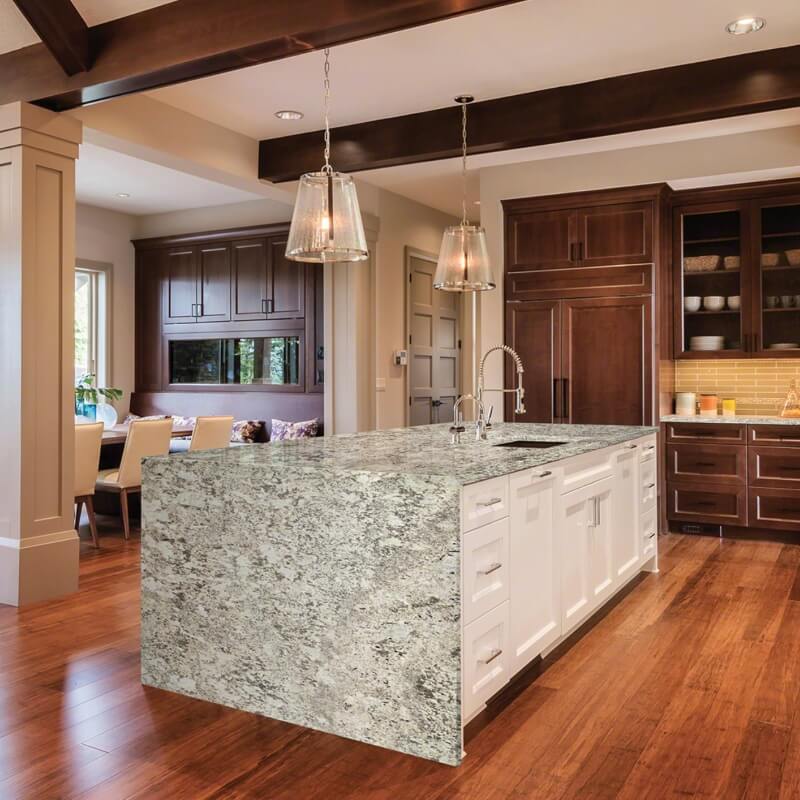 Featured: Antico Cream Granite
Ready to explore MSI's granite options? Browse the MSI gallery to see what stunning granite varieties are available, and get inspiration for your home renovation and upgrade!
READ MORE ABOUT GRANITE COUNTERTOPS
Salt And Pepper Granite Colors
Sparkling Silver Granite Countertops
Stylish Granite Countertop Standouts