Signature Style Waterjet Cut Mosaics
January 08, 2020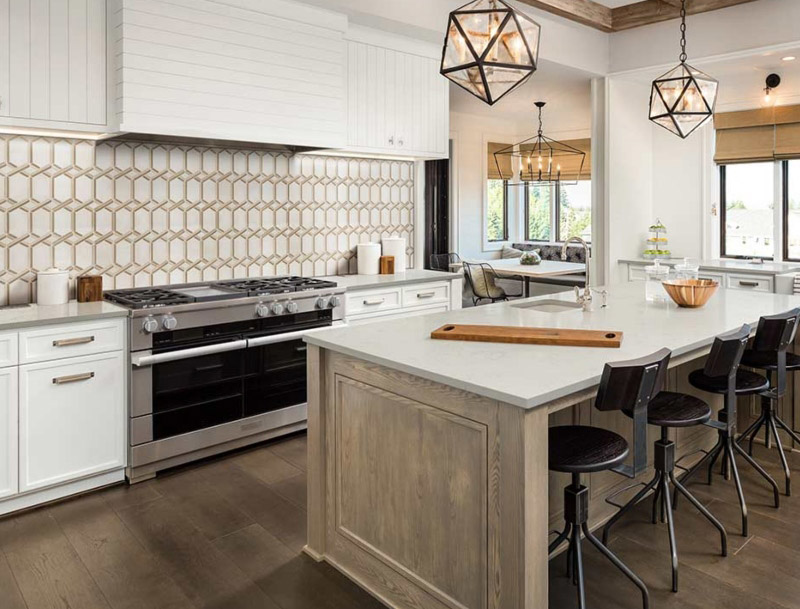 Waterjet-cut tile mosaics are one of the hottest new trends in interior designs — there's never been a product on the market quite like it. The process of cutting tiles with a waterjet machine tool allows for unique designs like soft curves, elaborate patterns, and intricate details that would not be possible with traditional tile-cutting methods. Even when viewed up close, the precision is incredible.
The process of using a waterjet tool involves a highly pressurized stream of water mixed with abrasive materials. It can cut an infinite variety of patterns from glass, metal, ceramic, and natural stone, which can be joined to create a mosaic unlike any you've ever seen. The creative potential is enormous!
MSI's waterjet cut mosaics, featured here, have reimagined elegant marble into a dramatic focal point for any room. With looks that range from traditional to contemporary, the modern tile mosaic is anything we want it to be.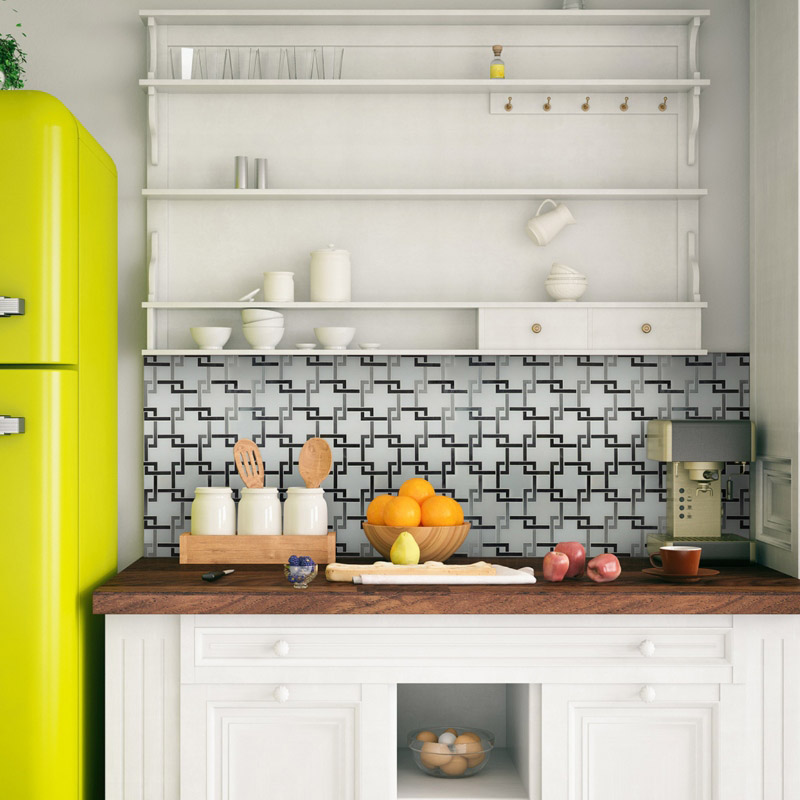 Blanco Lynx
The trendy way to incorporate retro looks into modern lifestyles is to reimagine yesterday's designs into something new and exciting. Blanco Lynx is crafted from white natural marble, which serves as a background for gray and ebony interlocking links. The waterjet process allows for perfectly straight tile edges that fit together tightly with minimal grout lines. This stone backsplash pattern is perfectly at home in a vintage-inspired kitchen and more modern designs as well.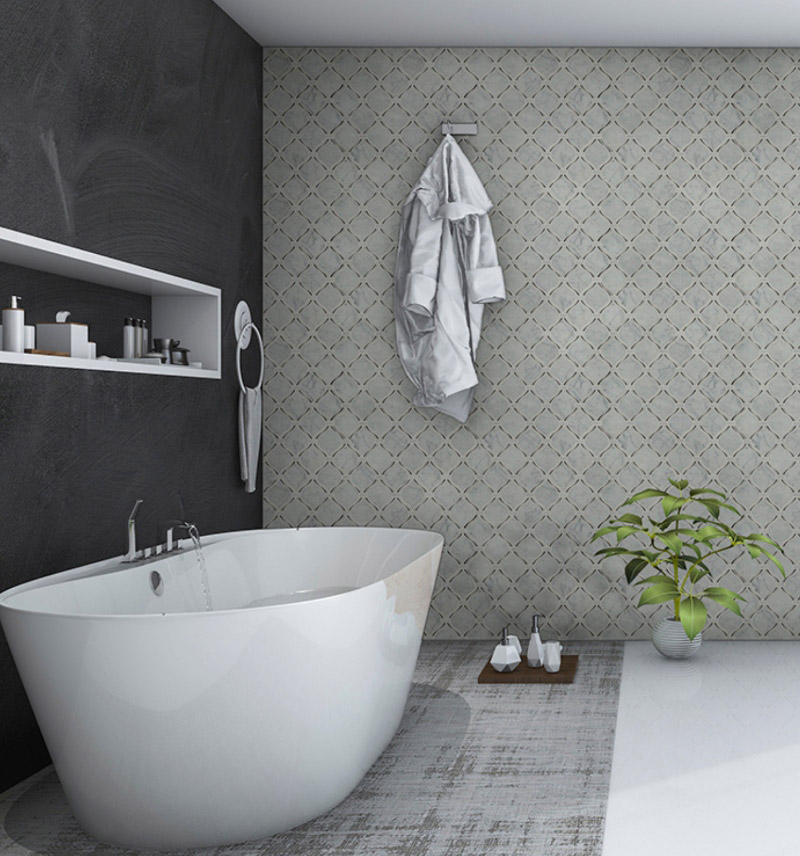 Danza Arabesque
The arabesque mosaic pattern has been popular for decades, featuring graceful curved lines and contrasting colors. The Danza Arabesque modern tile mosaic is a contemporary interpretation of this classic look. White marble with elegant gray veining serves as the background, with darker gray and black marble strips providing contrasting outlines. Despite the bold shapes, the neutral colors make it an easy match in traditional and modern bathrooms and kitchens.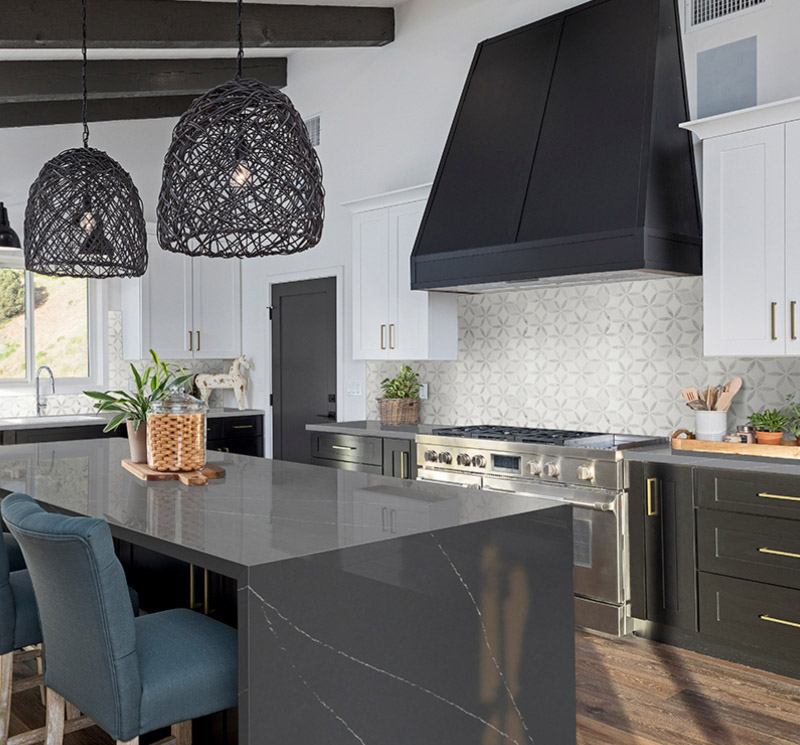 La Fleur
With sophisticated, clever mosaics such as La Fleur, even the most neutral and delicate color combination can turn your backsplash into the room's focal point — your favorite part of the kitchen. It's a floral design, each bloom having six "petals," and thanks to the waterjet process they fit together with the precision to create other shapes as well such as circles, triangles, diamonds. You'll find its pale gray hues easy to incorporate into your décor.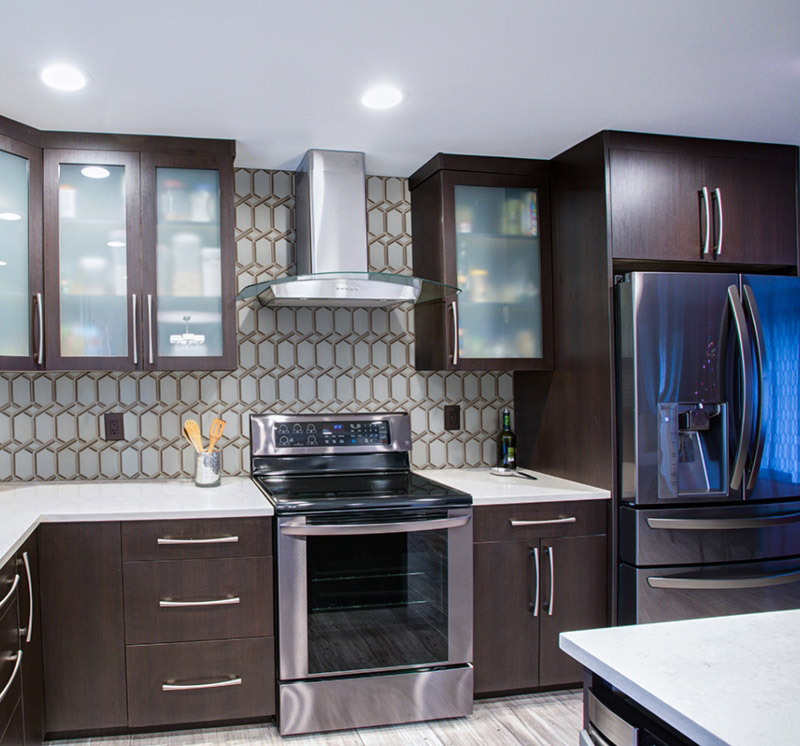 Royal Link
A large, bold pattern such as the Royal Link geometric tile mosaic adds character and dimension to any room. As a backsplash kitchen design, its combination of white, beige, and brown perfectly ties together other decorative elements such as the dark wood cabinetry, pale flooring, and sleek stainless-steel appliances shown here. Another retro-inspired design, it offers a new, exciting spin on a classic favorite.
If these have caught your attention, you'll love browsing MSI's entire collection of waterjet-cut mosaics, which include marble and glass tile cut with amazing precision. The process lets us create more intricate designs than ever before, with thinner grout lines, graceful curves, and thin strips that would not be possible with a conventional cutting tool. Visit our web gallery and see our entire new waterjet-cut collection.