Current Obsessions: Contemporary Install Ideas With Stacked Stone
July 28, 2017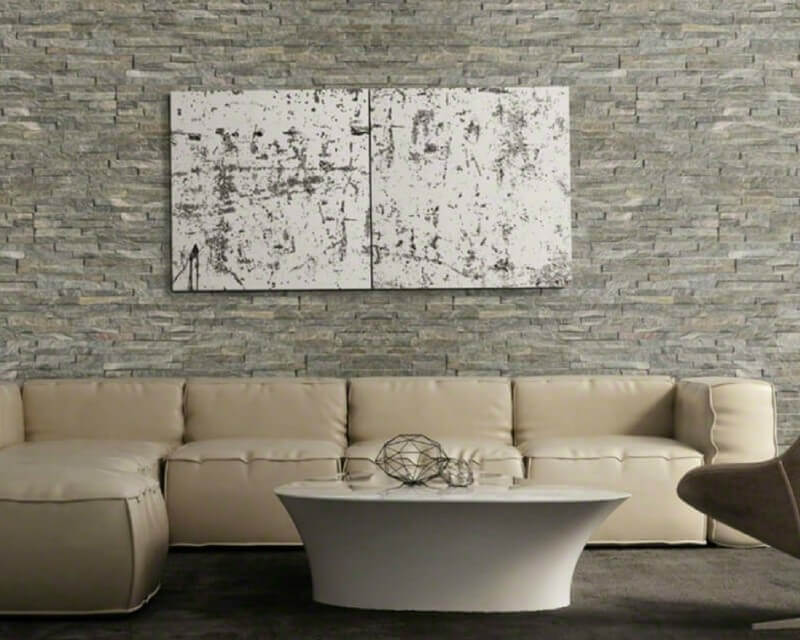 Split-face, rough-textured natural stone, when used inside the home, has a reputation for contributing to a homespun or unpolished, casual look.
While it's a great choice for rustic décor, stacked stone can do so much more! Natural stacked stone may be just what you need to transform a room makeover into something extraordinary, with upgraded modern home décor.
Take another look at MSI's stacked stone ledger panels, and see how well they fit into even the most refined, elegant aesthetic styles.
California Gold

Recreate this look with MSI's California Gold Stacked Stone (Photo Credit: Houzz)
No need for a boring backsplash — natural ledger panels make the most of this little nook. If you're not quite ready for a large, split-face stone wall, a small section like this is a great way to incorporate it into your home.
This bold accent wall becomes the room's focal point without overwhelming the small space. California Gold Stacked Stone features natural slate in shades of brown and gray with hints of rust. Although it's a colorful combination, the neutral shades are easy to coordinate with cabinetry and flooring.
Golden Honey Pencil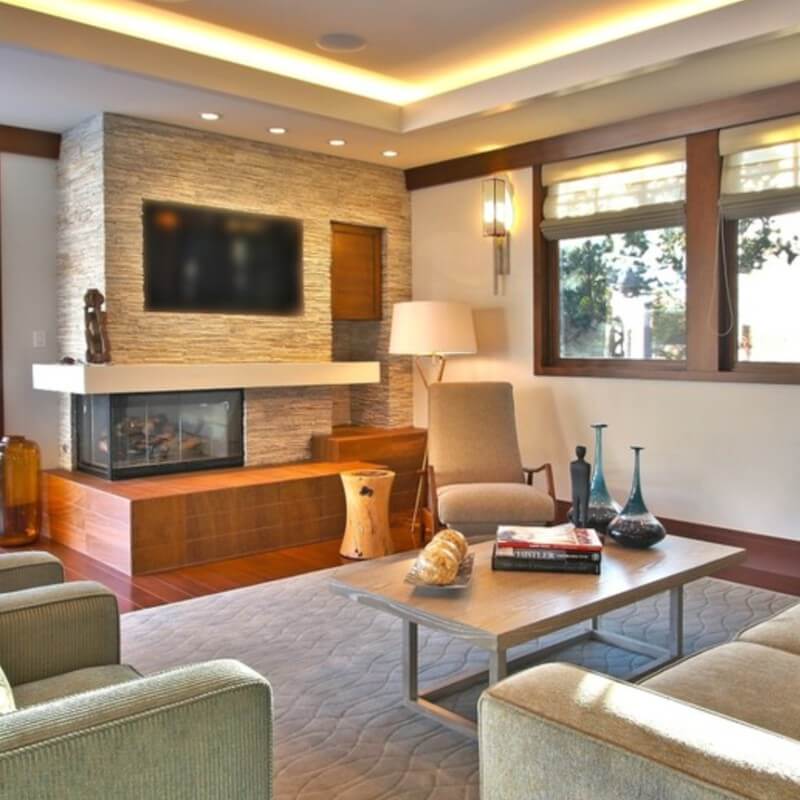 Recreate this look with MSI's Golden Honey Pencil Stacked Stone (Photo Credit: Houzz)
Fireplace surrounds are traditional spots to use stacked stone. However, even if your fire feature is a contemporary off-center gas burner instead of a traditional hearth, there's a stacked stone veneer panel that suits perfectly.
Golden Honey Pencil Stacked Stone features natural split-face quartzite in shades of gray and gold, in petite, thin strips that emphasize a sleek, linear look. Matching corner pieces finish off the look, easily conforming to pop-outs and insets.
Charcoal Pencil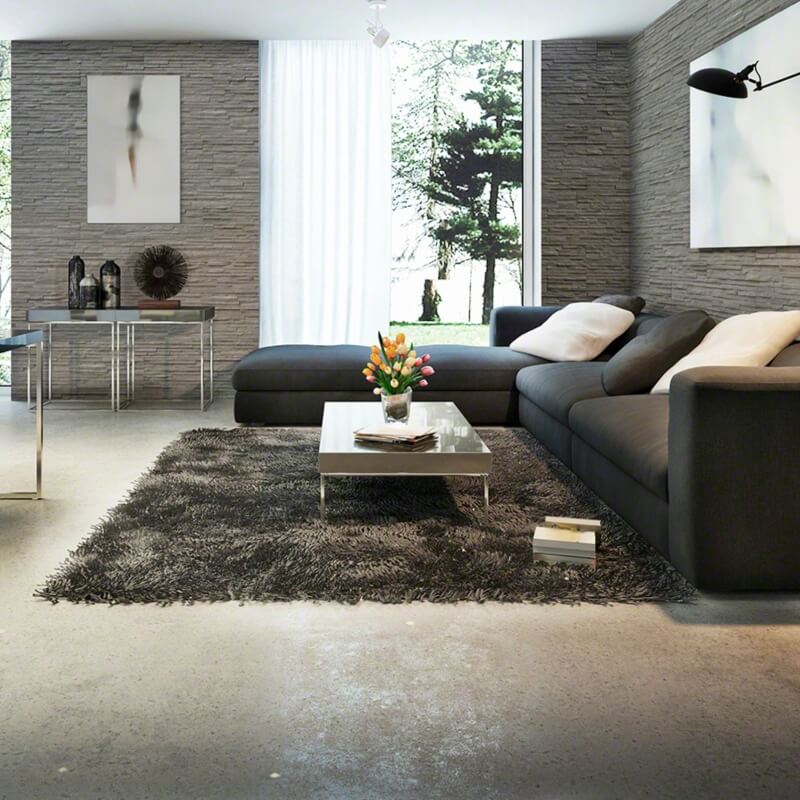 Featured: Charcoal Pencil Stacked Stone
Banish the bare wall — easy-to-install stacked-stone veneer panels can turn your walls into a work of art in no time flat. Charcoal Pencil Stacked Stone is a refined, monochrome assembly of split-face gray slate.
With no color variation, the texture takes center stage, but subtly enough that an entire wall, or maybe two, is not too much for the space. The linear, horizontal look of these pencil-thin stones is an ideal fit with modern décor, a timeless element that won't go out of style.
Arctic Golden Panel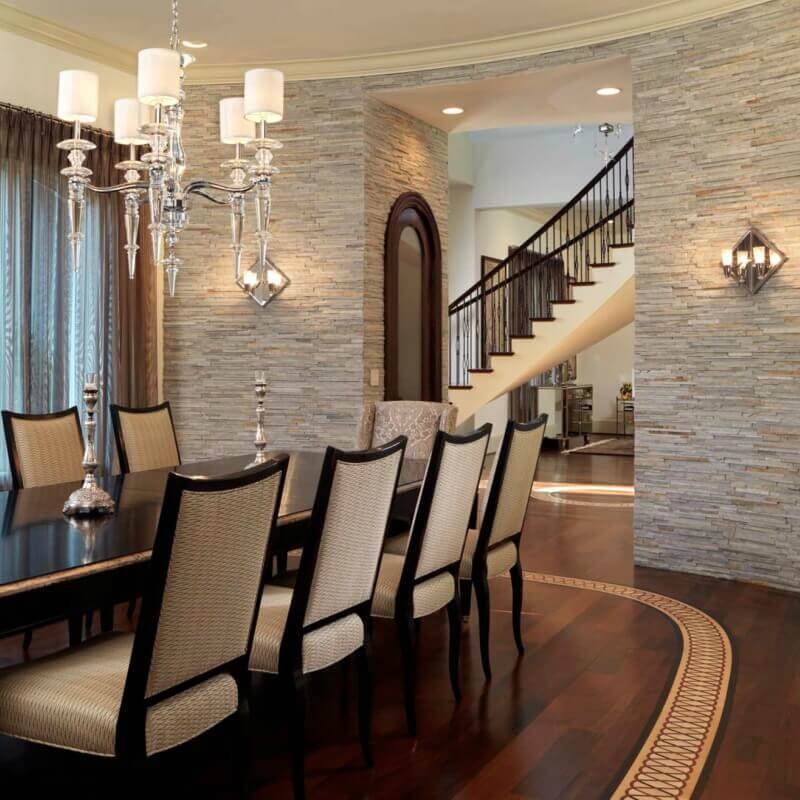 Recreate this look with MSI's Arctic Golden Panel Stacked Stone (Photo Credit: Houzz)
Can you create a truly elegant room using natural stacked stone veneer panels? Of course, you can! Arctic Golden Panel Stacked Stone is a split-face quartzite with subtle variation, in refined shades of cream and pale beige. It offers just the right amount of texture and color to elevate the room's design — you'll feel as if you live in a castle. Matching corner panels complete the look.
Charcoal Rust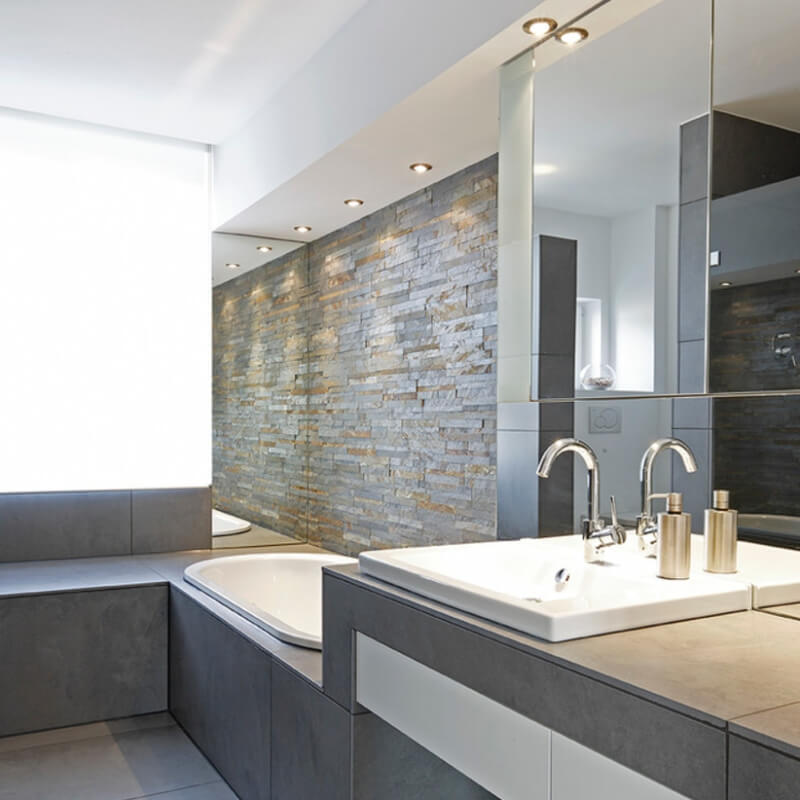 Recreate this look with MSI's Charcoal Rust Stacked Stone (Photo Credit: Houzz)
One of today's hottest trends is minimalism. The Charcoal Rust Stacked Stone panels in this modern bathroom enhance the simple lines, demonstrating how to have minimalist style without ever being plain and boring. It features split-face slate in mid-tone grays, with random bits of rusty gold.
Minimalism shouldn't be hard to achieve, and ledger stone panels are both easy to install and long-lasting. Minimalistic and modern, or elegant and traditional, your chosen home décor aesthetic can easily incorporate natural stacked stone.
Whether you install one small area or fill the room, natural stone adds extra personality and charm. Check out MSI's full collection of stacked stone — your walls will thank you.