Recycled Glass Backsplash Installs For A Luxe Look
December 18, 2017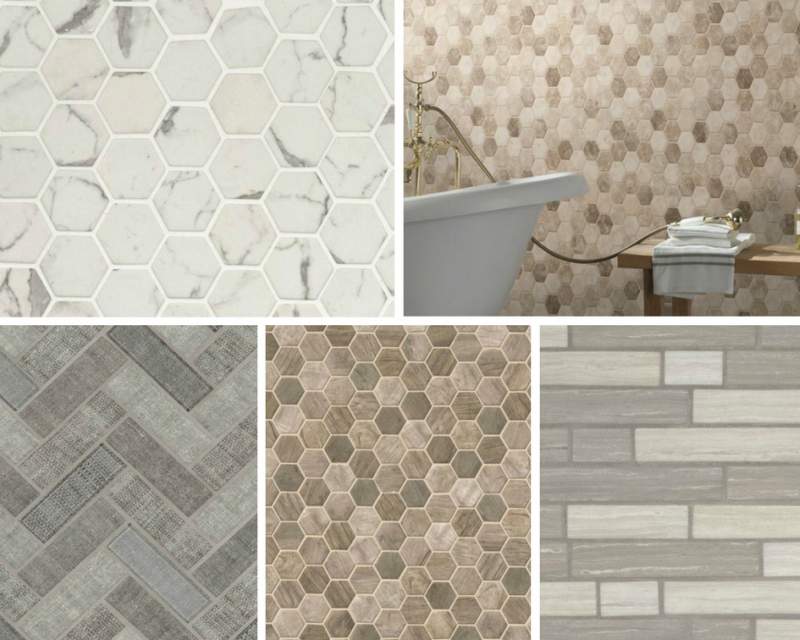 When you think of a luxurious room, you probably don't envision recycled materials. But this post is about to change your thought process! That's because modern recycled glass tiles with inkjet printing provide the depth and color range you'd normally find in natural stone and other rich textiles. It's these luxurious details that will make your kitchen, bathroom, or fireplace surround look more expensive, all without breaking the bank.
With that in mind, we've selected a few of our favorite backsplash tile products made from recycled glass for a pure luxe look.
Silva Oak Interlocking 6mm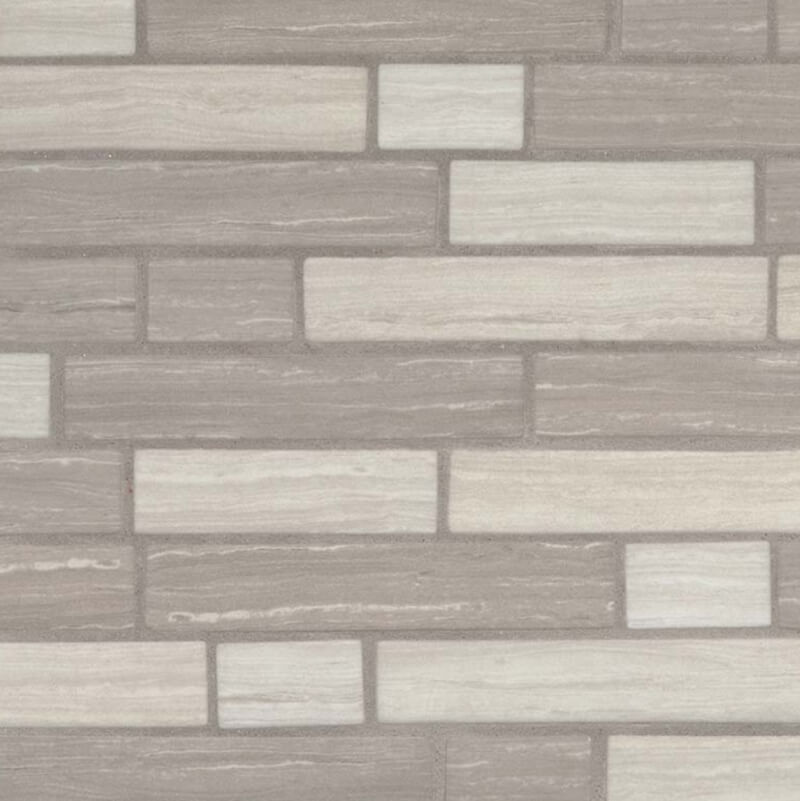 Featured: Silva Oak Interlocking 6mm
Inkjet technology offers the ability to print patterns you'd normally find only in nature. For example, Silva Oak Interlocking 6mm features the grains of natural white oak on recycled glass tiles. The soft cream, beige, and gray tones result in an elegant look, while the linear tiles in varying sizes give the mosaic more interest. Pair the stunning glass backsplash tile with a natural stone countertop of a subtle pattern in soft creams with swirls of gold.
Sandhills Interlocking 6mm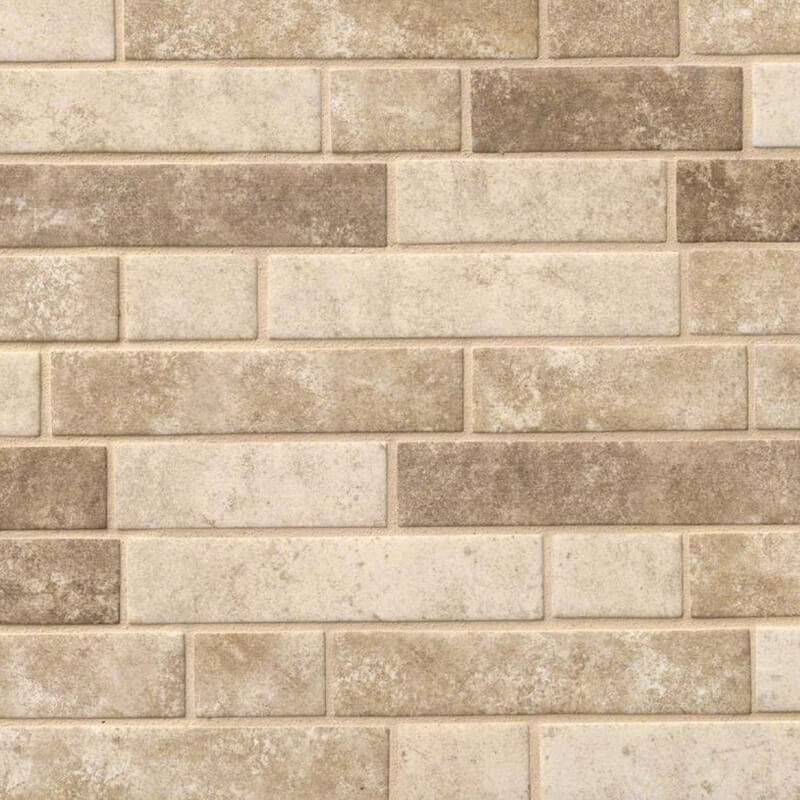 Featured: Sandhills Interlocking 6mm
Sandhills Interlocking 6mm features the same shapes as Silva Oak Interlocking, but with more traditional features. This glass mosaic tile mimics natural stones like travertine with its warm creams, beiges, and browns. Its earthy look and low sheen give it a timeless appeal, yet it complements a number of color palettes. Perfect the traditional styling by contrasting the backsplash with dark cabinetry.
Driftwood Hexagon 6mm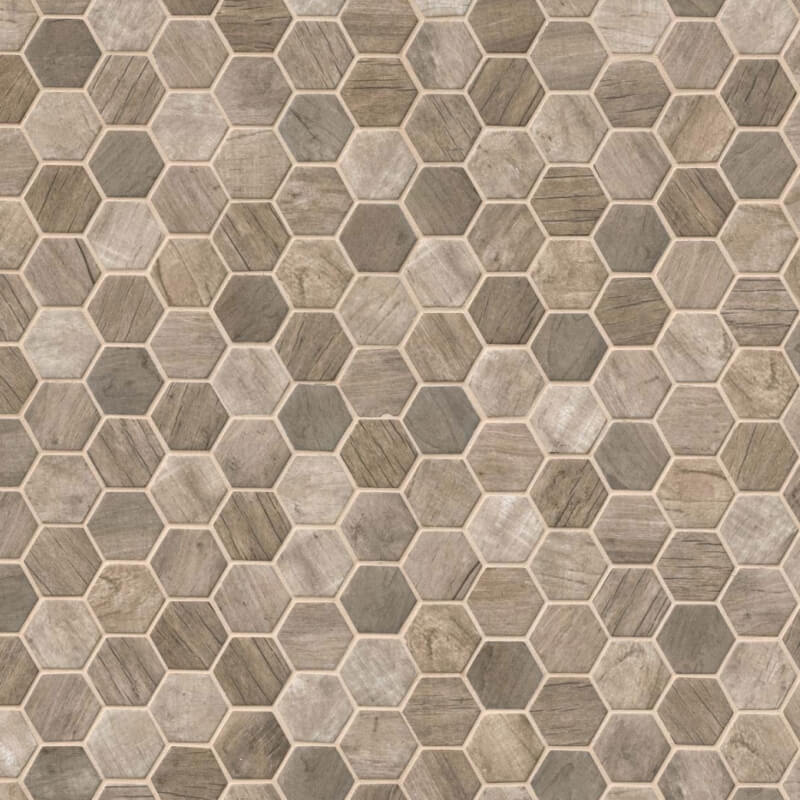 Featured: Driftwood Hexagon 6mm
If your style is a blend of rustic with contemporary, then Driftwood Hexagon 6mm could be just what your home needs. These elegant glass tiles feature the look of driftwood grain in subtly varied beige and brown tones. Create a wow moment by installing this modern hexagon pattern on an entire wall in your bathroom or living room.
Textalia Herringbone 6mm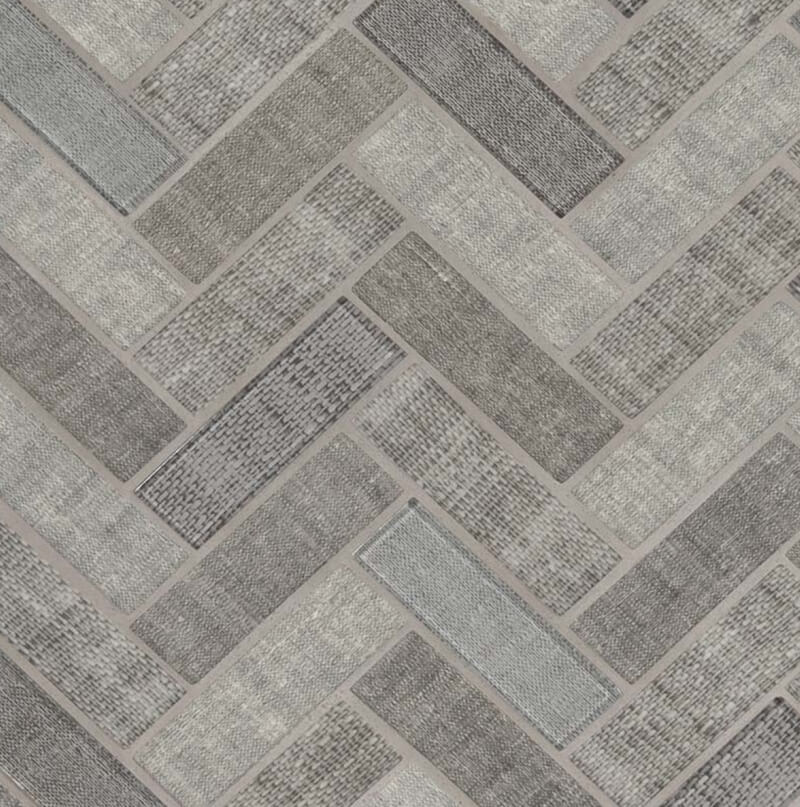 Featured: Textalia Herringbone 6mm
For a more textured look, opt for Textalia Herringbone 6mm. These glass tiles feature various shades of gray and greige for an on-trend look. The contemporary patterns, which resemble fine silk or natural linen, add sophistication to any kitchen or bath. The chic pattern will give your room a burst of personality, especially in a monochromatic design featuring shades of gray.
Statuario Celano Hexagon 6mm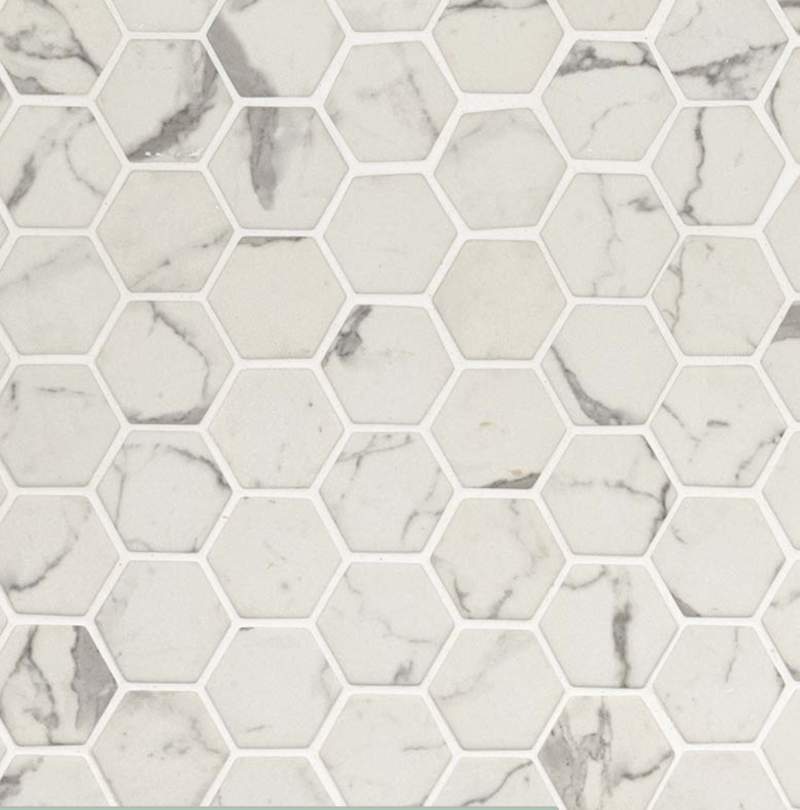 Featured: Statuario Celano Hexagon 6mm
If you want the characteristics of natural marble in a more eco-friendly material, turn to Statuario Celano Hexagon 6mm. This recycled glass mosaic offers the traditional look of the luxurious natural stone in a contemporary hexagon shape. Combine the low-maintenance tile with white quartz and gray cabinetry to keep it looking modern, or add it to a space featuring washed-out woods and soft neutral countertops to create a more farmhouse chic style.
Creating a luxe room is easy when you add the right textures, patterns, and colors, but don't forget the details! A backsplash can make such a big impact in a space, and with the shimmer and cleaning ease of glass, you'll have a design that's both gorgeous and functional.
Click here to check out more recycled home decor ideas, or browse MSI's wide range of recycled glass backsplash designs.
READ MORE ABOUT THE DIFFERENT TYPES OF GLASS TILE
Glass Backsplash Tile Inspirations for Your Kitchen
Recycled Glass Tile Backsplash Ideas for An Upscale Look