Popular
Limestone Looks With Quartz
October 07, 2014
One of the hottest trends in countertop design is natural quartz. Our Q Premium Natural Quartz is unmatched in beauty and durability - available in 29 wonderful colors, it is scratch, heat, and stain resistant and, unlike many other surfaces, is also relatively maintenance-free and easy to keep clean. The naturally nonporous surface of quartz is resistant to bacteria, mold and mildew. Quartz countertops have the potential to last for as long as you have your kitchen, keeping its like-new beauty for decades. In fact, they come with a Residential Lifetime Warranty!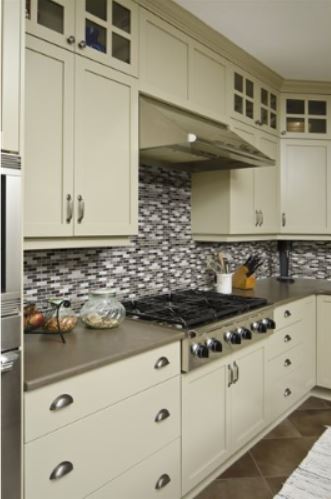 Why Quartz?
Q Premium Natural Quartz products are the perfect intersection between natural stone and engineered materials. They are manufactured by fusing 90 to 93% quartz crystals with resins and pigments. The result is a material that can mimic the look of many natural stone surfaces, such as granite and limestone - or create a new look all its own - while maintaining superb durability that is, in many cases, superior to the natural stone alternative. It's also a versatile material, and can be used in methods that are impractical for natural stone, such as vertical surfaces - including the kitchen backsplash - and large areas that need to appear seamless.
Two of our newest quartz products to imitate the look of natural stone are Boletus and Mocato Brown, both offering the stunning beauty of limestone with the durability of quartz. Limestone has long been prized as a building material because of its timeless elegance; it is sophisticated, resembles marble and is a popular option for countertops. It is an excellent choice for those who understand its needs for special care. Natural limestone is, however, a relatively soft material, and may scratch, stain, or etch when exposed to cleansers and foods normally used in a kitchen. Our Q Premium Natural Quartz is easy to care for and gives the look of sophisticated limestone without the maintenance. It will last for decades and is an investment that will pay off handsomely should you ever decide to put your home on the market!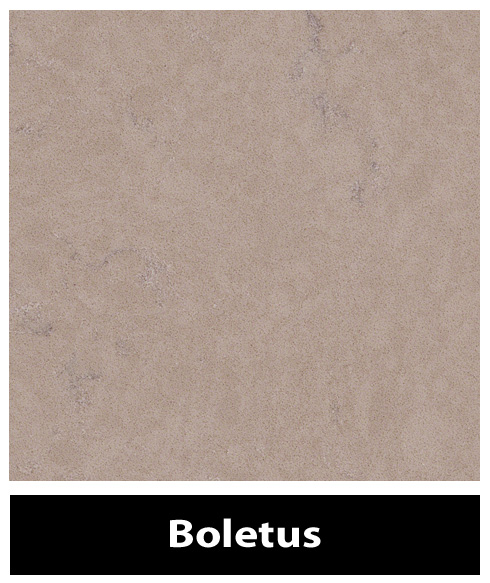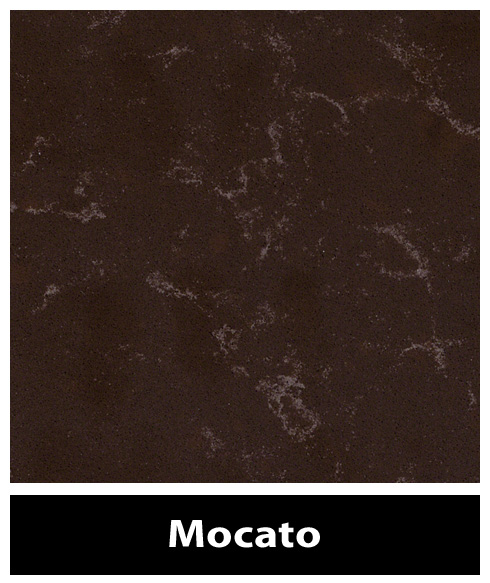 Visualize It!
Not sure how quartz will look in your home? You can view these "limestone looks" in our Kitchen Visualizer Tool, which lets you choose a variety of colors and combinations, including backsplash designs, cabinets and flooring. You can also view your countertop choice with a variety of edge styles — rounded, beveled, ogee and more — with our Countertop Edge Visualizer. This takes the guesswork out of edge choices; you can choose between 12 of the most popular edge profiles and display the result right on your computer screen. This gives you a realistic view of how your finished countertop will look before you order.
Q Premium Natural Quartz countertops are growing in popularity for good reason. Their durability, ease of maintenance, versatility and beauty set them apart from other countertop materials. These premium surfaces give you the timeless charm of natural stone with less maintenance. You can feel confident ordering Q Premium Natural Quartz from MSI, which has provided premium surfaces since 1975. MSI is the leading importer of natural stone in North America, and now offers 29 premium quartz selections - including solid colors and granular patterns that resemble granite and marble. MSI also provides a full line of mosaics and wall tiles that complement these quartz surfaces beautifully.