5 Unique Backsplash Tile Patterns That Stand Out From The Crowd
June 22, 2017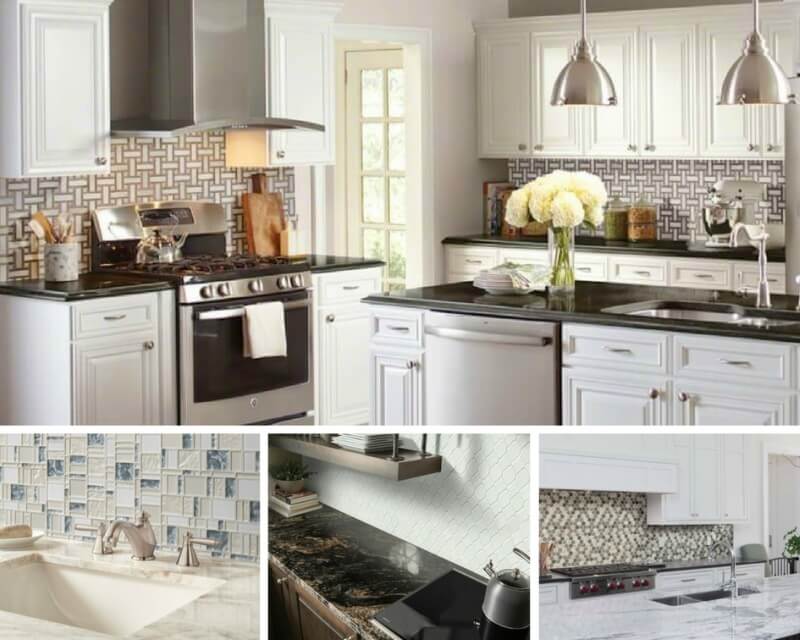 In today's hottest kitchen designs, a backsplash isn't just for protecting walls from splashes– it's a creative canvas, making a splash of its own!
MSI has assembled a stunning collection of unique backsplash tile mosaics, incorporating decorative glass tile, marble, ceramics, and natural stone in ways you may never have seen before – these are definitely not your average wall tiles.
If you're looking for a tasteful, yet unique way to dress up and tie together your kitchen décor, check out the following selections for some inspiration.
Chantilly Stax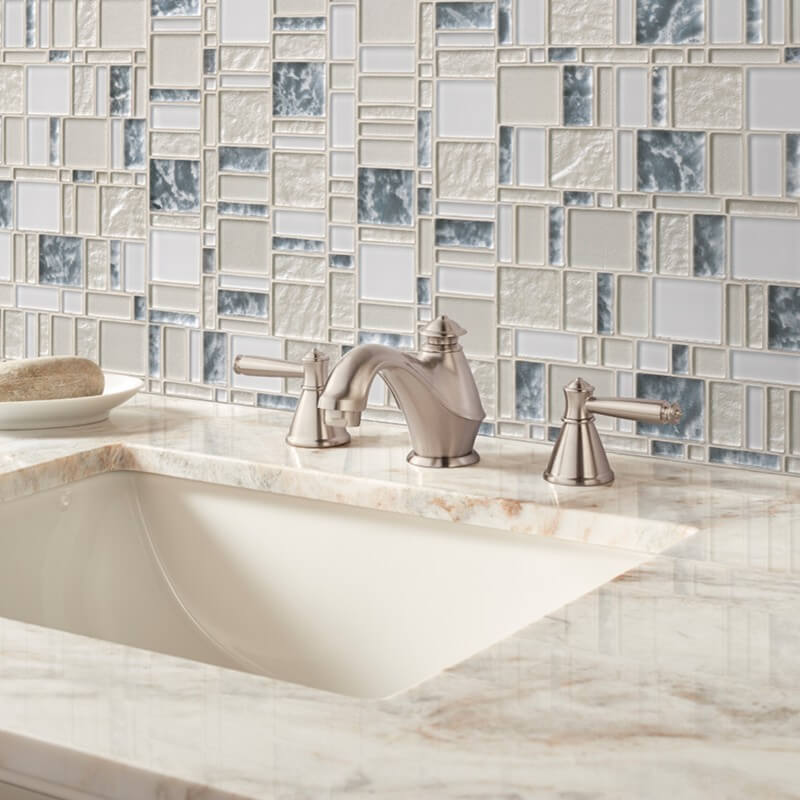 Featured: Chantilly Stax Glass Mosaic
A sophisticated mosaic crafted from transparent, light reflecting glass tile, Chantilly Stax Glass Mosaic adds a bit of glamour to any room.
Shown here as bathroom backsplash tile, this mosaic features shades of dreamy blue-gray and soft cream, with varying textures and tile sizes. Pre-assembled on mesh sheets for easy installation, this mosaic is also a great choice for shower surrounds, accent walls, and more.
Urban Tapestry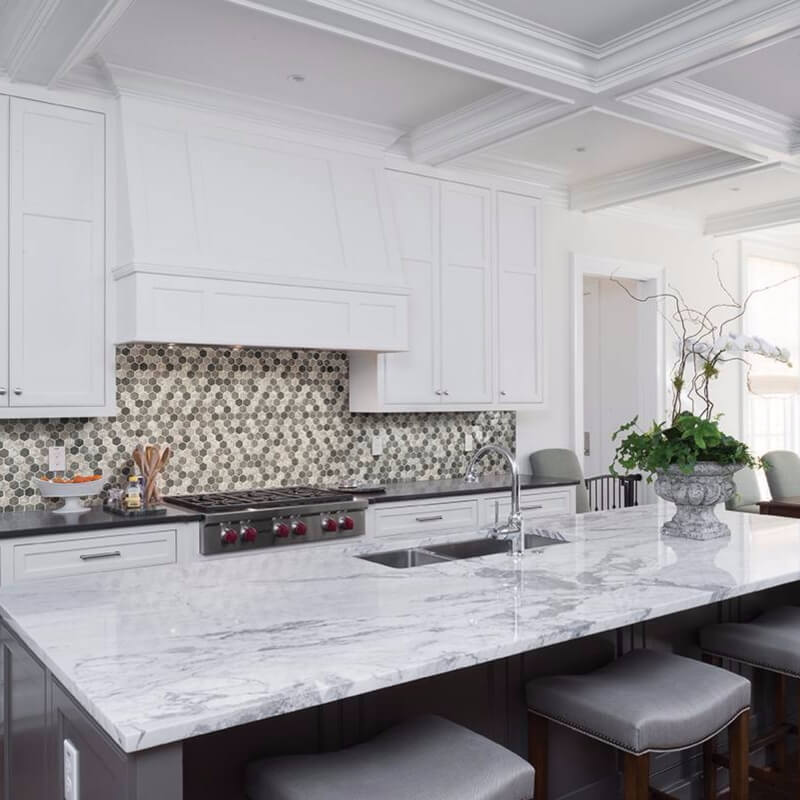 Featured: Urban Tapestry Hexagon Glass Mosaic
The hexagon tile may be a classic, but Urban Tapestry Hexagon Glass Mosaic is anything but old-fashioned. This recycled-glass tile mosaic includes several shades of gray from palest smoke all the way to deep charcoal, arranged in a random pattern.
The wide range makes it easy to coordinate your kitchen backsplash with white, gray, or even black cabinetry and countertops, functioning as an aesthetically pleasing transition.
Crema Herringbone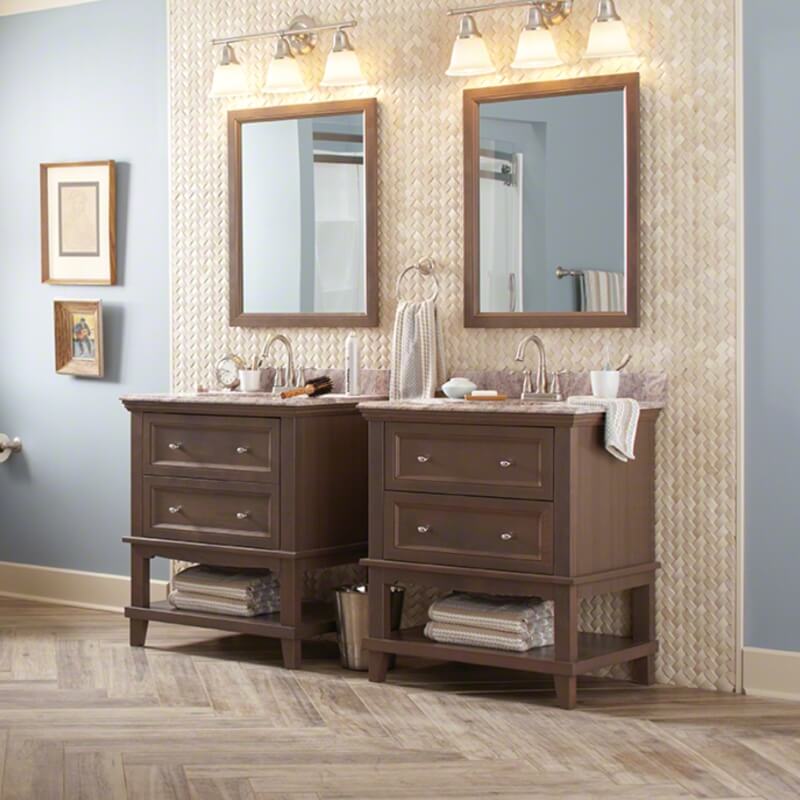 Featured: Crema Arched Herringbone Marble Mosaic
Who says mosaic tiles must be flat? Crema Arched Herringbone Marble Mosaic is a three-dimensional mosaic featuring glossy, polished marble in an elegant, neutral shade of taupe.
The curved shape gives the appearance of a woven basketweave pattern, and the play of light and shadows is simply stunning. Using this basketweave tile mosaic as an accent wall, rather than a small backsplash tile area, lets the intricate pattern truly shine.
Renaissance Basketweave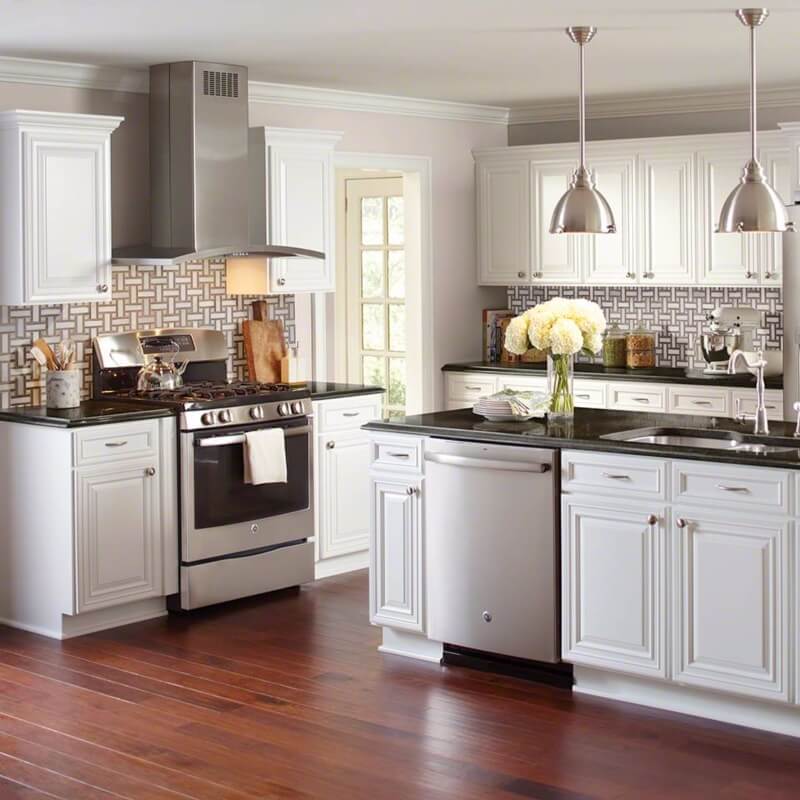 Featured: Renaissance Basketweave Marble Mosaic
An intricately patterned tile mosaic backsplash is a great accent to use in an otherwise simple kitchen design. Renaissance Basketweave Marble Mosaic is crafted with natural stone tiles in shades of white, cream, and beige.
The result is complex and eye-catching, but neutral enough to blend easily with similar shades. In this kitchen scene, you can see how well it ties together the white cabinetry with darker countertops, and picks up the brown wood-look flooring.
Denali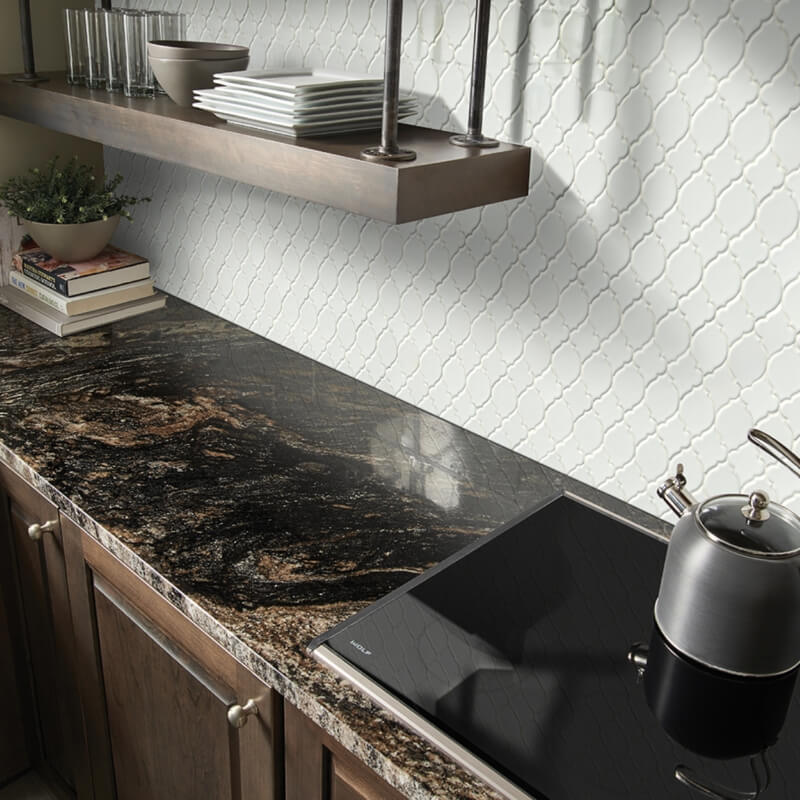 Featured: Denali Pattern Ceramic Mosaic
You'll never look at ceramic wall tile the same way again after you see Denali Pattern Ceramic Mosaic, which features soft, off-white, glossy tiles with a unique, exotic artisan-style shape. It's the perfect alternative to ordinary square or subway tile, but just as easy to coordinate. Want to add a little more spice? Install with contrasting grout to highlight the tile shapes.
MSI's unique tile mosaics are a great way to get in on the designer backsplash trend, while creating a timeless style that displays your own impeccable taste. Whether you're covering that small strip between countertop and cabinetry or going for a whole accent wall treatment, you'll love our preassembled patterns.
We invite you to browse our web gallery, newly updated with our newest collections.
READ MORE ABOUT MSI BACKSPLASH TILE
5 Distinctive, One-Of-A-Kind Backsplash Tiles