Beautifully Beige Quartz
January 26, 2014
Once you've decided on premium natural quartz as the material of choice for your kitchen or bathroom project, your next decision will take you beyond the basics of impressive durability and affordability to the first thing any discerning homeowner contemplates the most - color!
When it comes to home resale, any real estate agent will tell you to keep it simple and keep your palette neutral. Neutral colors allow for imagination and create the feel of larger spaces. Certainly bolder color choices are a great (and popular) option when a homeowner intends to stay in his home and enjoy his quartz for years to come, but for those with a mind toward an easy sell, beautiful neutrals like beige ensure others will see what you do - a clean palette to build a life upon.
Quartz is a material full of life, from sparkling flecks to veining that mimics natural stones like marbles and granites. Simply put, quartz itself is a striking option, no matter the dominant color. MSI offers a vast selection of quartz color options, including contemporary beige selections that cover the spectrum from very light to richer shades. Almond Roca, Chakra Beige, Sahara Beige, and Toasted Almond are a few of the highly popular and versatile choices available:
Almond Roca is a simplistically beautiful option for a variety of designs. This beige is very light with highlights of white that keep it looking fresh. It will create that feeling of larger spaces the real estate agent desires but will also create a clean backdrop for you - for accessorizing with bold colors or contrasting with dark cabinetry or floors.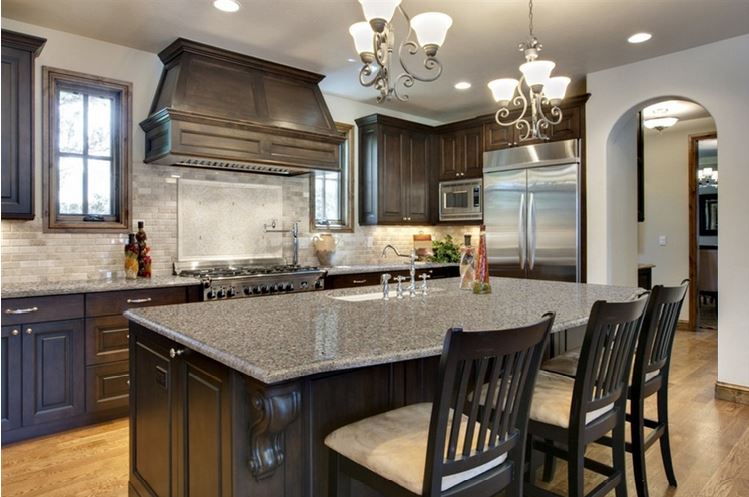 Chakra Beige is the perfect option for one who desires a neutral palette but does not wish to commit to a specific color. This selection offers a little bit of beige, grey, and white to cover all the bases. With more movement than the Almond Roca, it creates a lively pattern that complements a variety of flooring, backsplash and cabinet options. (To see Chakra Beige in action, view it in the MSI Kitchen Visualizer.)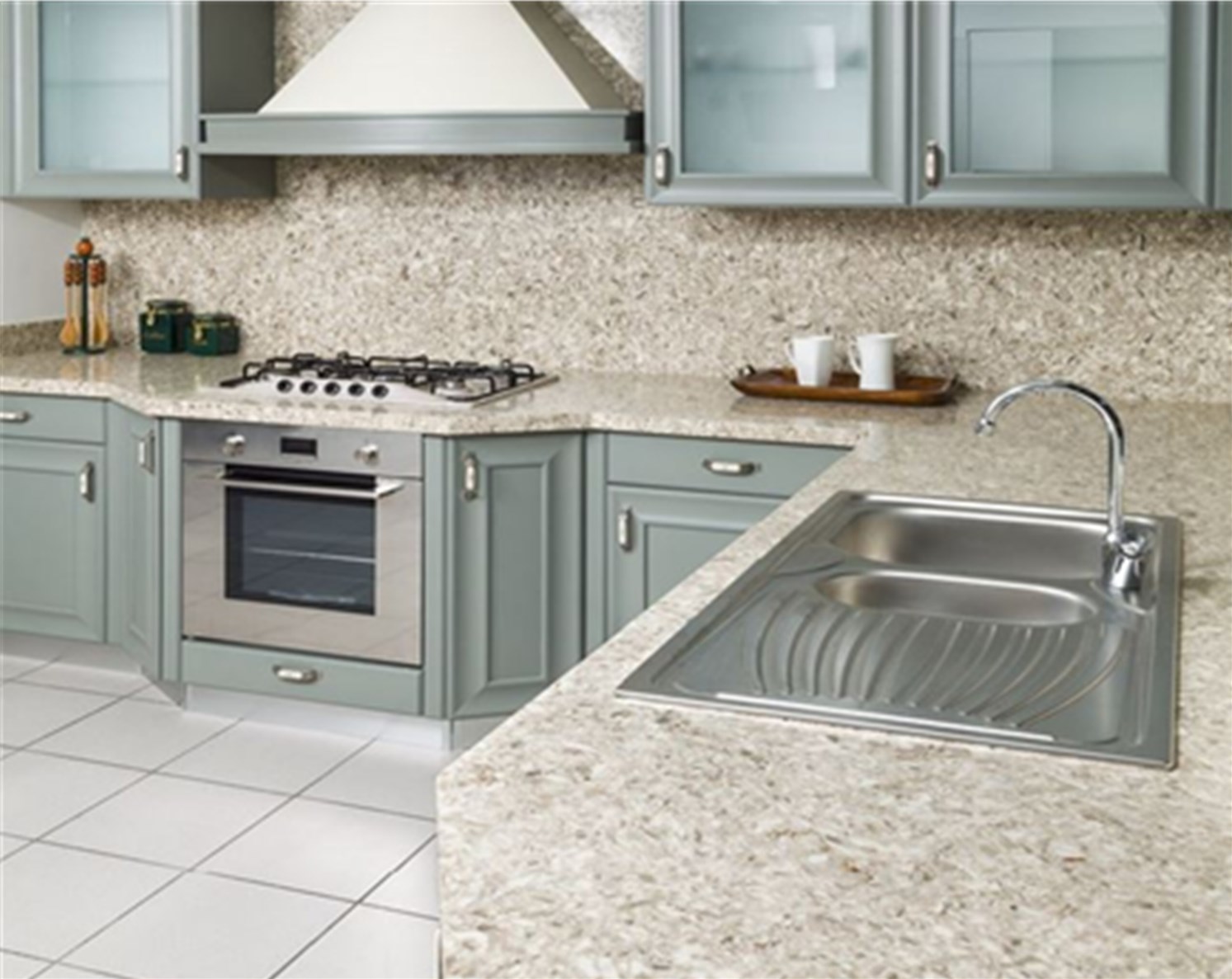 Sahara Beige is relaxed, elegant beige option for a variety of applications. Whether applied in a small space such as a bathroom as a vanity or in a large space as kitchen countertops, this option is a soothing blend of beige with subtle lighter and darker tones that will seamlessly balance most environments. This quartz is wonderfully offset with dark contrasts like rich wood flooring or cabinetry; however, it may also be paired with bright whites for a charming, refreshing palette that's especially great for eating areas where bright, vibrant foods are the focus.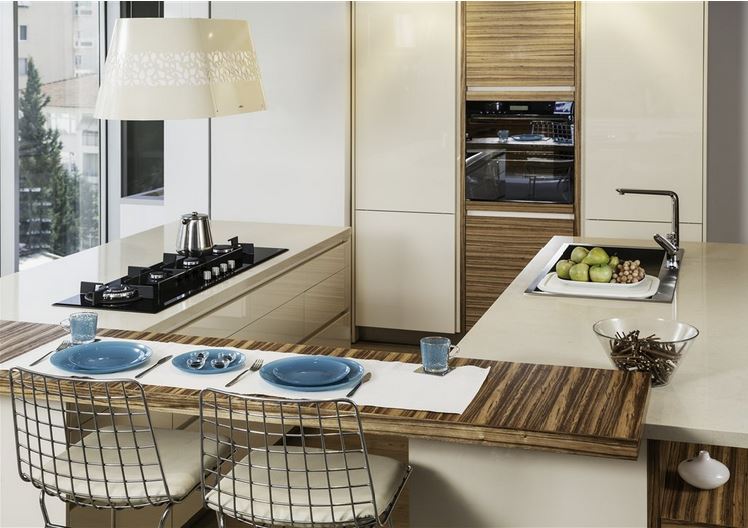 Toasted Almond is an exciting beige for applications that make quartz the focal point. It is also a nice compromise between neutrals and bolds, as the colors of this material are all neutral yet compete for attention in an dynamic pattern - warm creams, beiges, and random speckles of grey make this a fun choice for any room. Like all quartzes, it is recommended for interior usage and for applications like countertops, floors, and walls.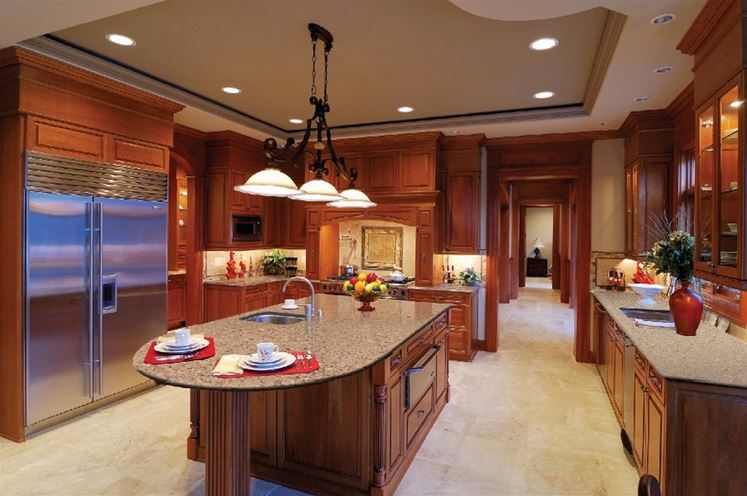 Whether your next project's color scheme is decided for you, the homeowner, or calculated with future owners in mind, beige selections are a great way to please everyone. They are adaptable to your changing décor over the years, as well as easily interpreted by the next generation. Consider beautifully beige color options when you decide which premium natural quartz is best for your home!
Q Premium Natural Quartz is a natural quartz surface made by an optimal fusion of more than 90% quartz and resin materials. Q is naturally beautiful yet incredibly durable - it does not require sealing, re-polishing or reconditioning! MSI's Q Premium Natural Quartz is currently available in 27 modern colors from sleek and solid contemporary colors to granular patterns that are strikingly similar to granite. Choosing the right surface has never been easier with distinct color and pattern options that will suit any application.
Read More About Quartz Countertop Colors and Styles:
High Style Monochromatic Quartz Countertops
Bathroom Beauties with Quartz Countertops
The Most Timeless Quartz Countertop Colors
Dreamy Beige Quartz Countertops
Greige is the Newest Quartz Countertop Color Trend
Sophisticated and Sparkling Quartz Countertops