New On-Trend Looks In White Granite
February 01, 2016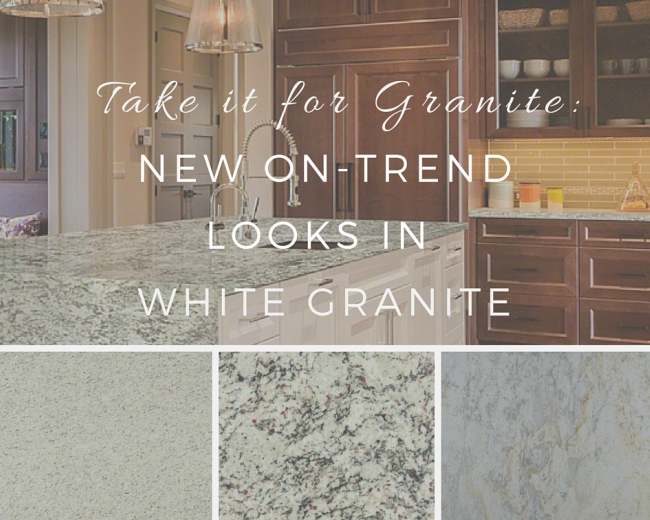 You can never go wrong with white because designing with this harmonious color creates a timeless, elegant style. However, white stone is still white hot, especially when it comes to granite! Using white granite doesn't mean that you will end up with a sterile look or have to settle on an all pure-white kitchen or bathroom. These pale granite slabs feature differing shades of white with various accent colors that add dimension, texture, and movement to your design. If you love white but haven't found the right one, take a look at these four all-new white picks.
Antico White Granite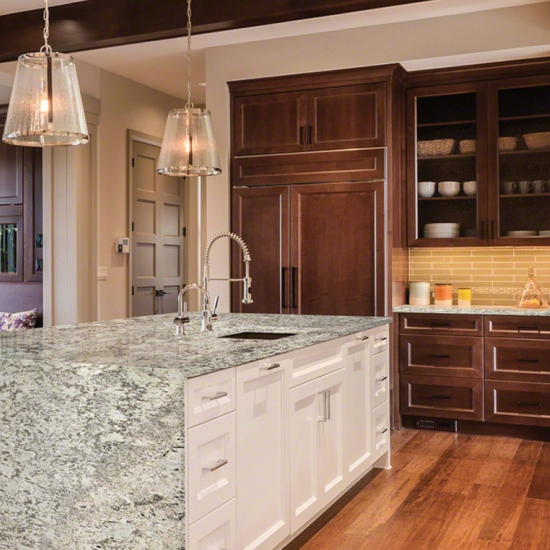 Featured: Antico White Granite
When looking for a white granite with more of a pattern to it, consider Antico White. This stone from India has an ivory base with flecks of greys, greens, blacks, and hints of golds. To make Antico White granite the focal point, install it along with white cabinets, or you can warm the white granite with wood. Since you can use it the for outdoors, even in freezing climates, it might be just what you need to beautify a new or existing built-in outdoor barbeque.
Aspen White Granite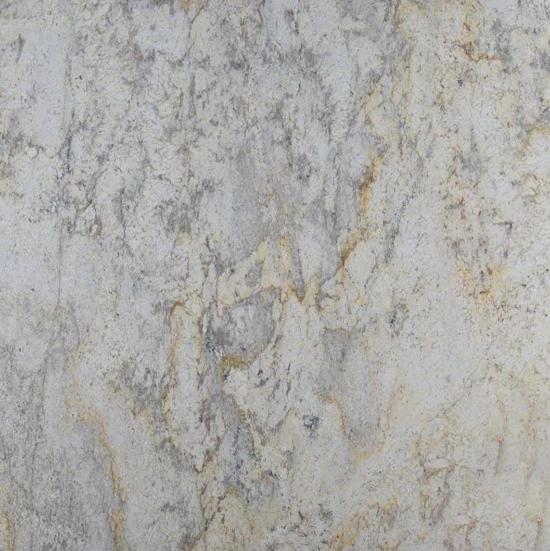 Featured: Aspen White Granite
If you're looking to accent your kitchen or bathroom with gorgeous golds, then why not accent your granite countertops with this trendy metallic too! Aspen White granite comes from India and features crisp whites and grays mixed with veins of warm gold. While the stunning slab looks like a masterpiece of abstract art on its own, it can also blend well with a variety of design styles, from traditional to contemporary to industrial. For a more subtle look, pair Aspen White with gray or white cabinets, or for more contrast, add it to dark wood cabinets. It also can be used for flooring and wall applications in both residential and commercial spaces.
Bianco Frost Granite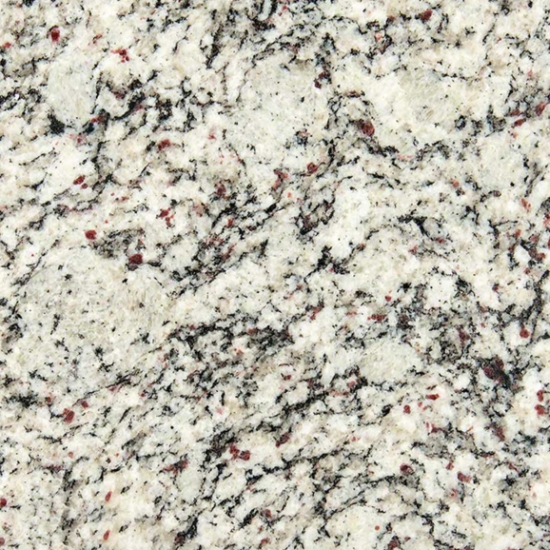 Featured: Bianco Frost Granite
Desiring something white with a bit of drama? Bianco Frost granite is an exquisite stone that originated from Brazil. The pristine white background has beiges and taupe accents with specks of a dark red and black veins. It makes for a spectacular countertop, kitchen island, or fireplace surround. For a tied-together look, carry out the red and black accent colors throughout the rest of the room.
White Ornamental Granite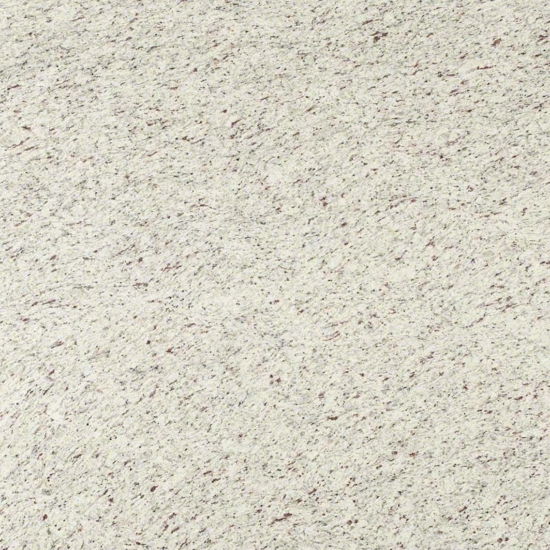 Featured: White Ornamental Granite
If you want granite with a softer pattern to it, then choose White Ornamental granite. This stone from Brazil is available in both a polished or brushed finish and blends creamy whites with beiges and specks of greys and deep reds. With its subtle pattern, it's a perfect choice to carry this kitchen countertop all the way up the wall for a backsplash made of the same granite tile or slab in White Ornamental. Want other design ideas? Adorn a tall fireplace surround for a more neutral look that still adds interest.
No matter if you love one of these new white granite colors with hints of reds, greys, or golds, you'll be able to select stunning granite slabs like these from one of the MSI showrooms across the country.
READ MORE ABOUT GRANITE COUNTERTOPS
Is Sealing Granite Countertops Really Necessary?
Most Popular Granite Colors From 2016
Neutral But Not Boring Countertops