Discover All Of The Travertine Tile Color Options
March 18, 2019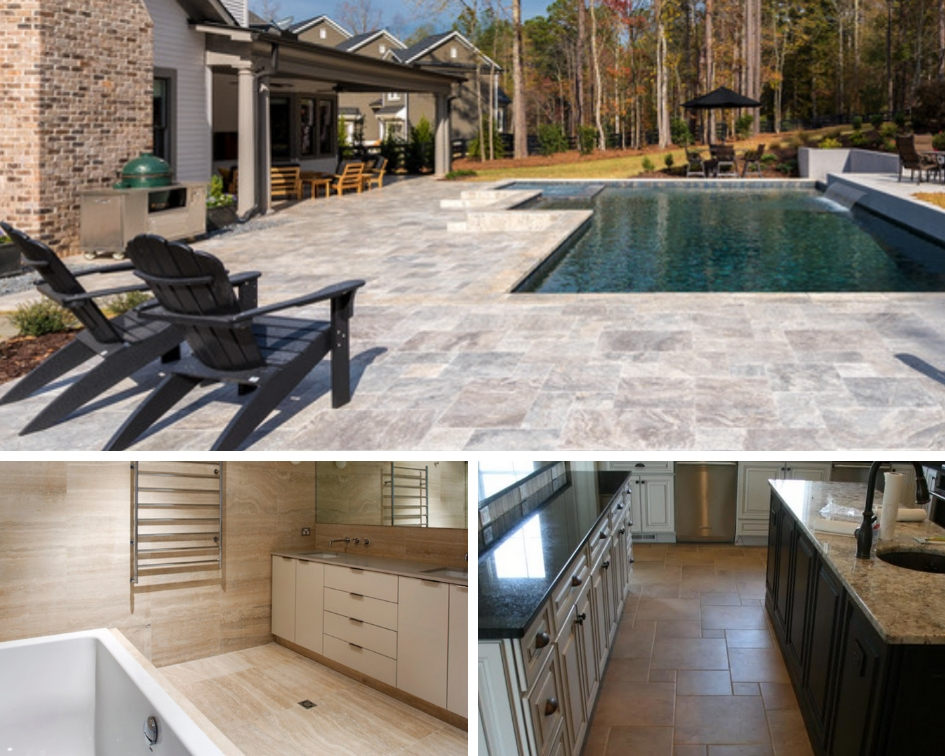 Travertine is a versatile, complex and fascinating natural stone. Its colors are organic in nature with varying hues reliant on biological materials as well as local minerals. Fascinatingly enough, most travertine tiles are hardly ever just one single solid color; each threaded with veins or brands of contrast throughout the stone. Options can range from shades of walnut and honey to soft ivory to silvery greens and even rustic reds.
Clearly, travertine flooring is a topnotch choice for interior or exterior designs, especially if you are seeking tile with unique character and style. Since no travertine tile is the same, let's take a look at some of MSI's premier picks, offering flexibility in layout as well as vibrant and versatile tile patterns.

Get this look with MSI's Tuscany Hazelnut Travertine (Photo Credit: Houzz)
Tuscany Hazelnut Travertine is a popular choice out of our Tuscany Hazelnut collection. Imported from Turkey, these travertine tiles create a compelling concoction of walnut blended with burnt umber. Ideal for interior or exterior use, this coffee-and-cream design works nearly anywhere so long as it's not exposed to freezing temperatures!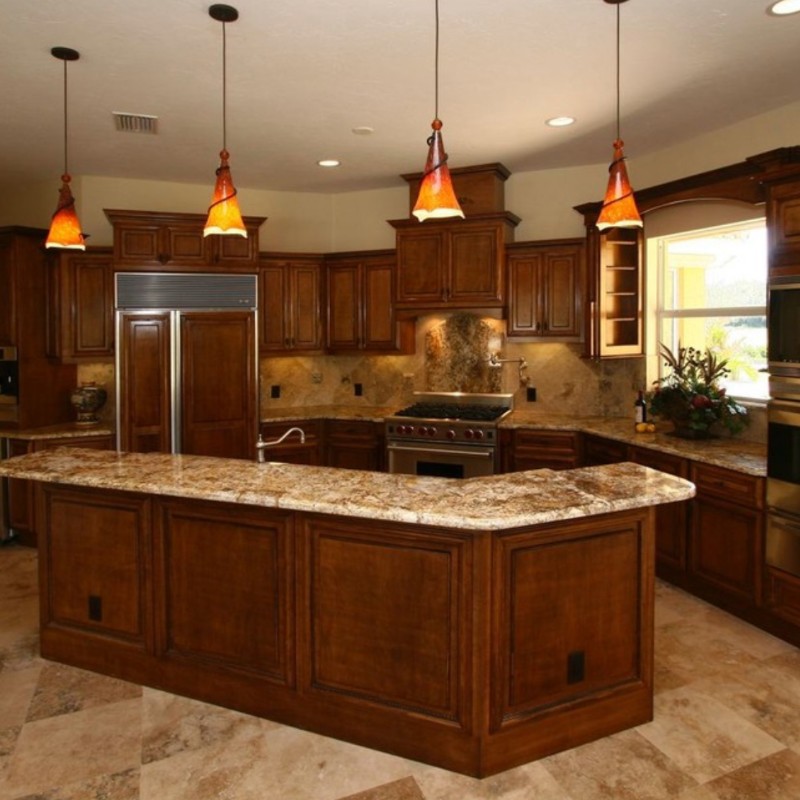 Get this look with MSI's Country Classic Travertine (Photo Credit: Houzz)
If you're in the market for a powerful mixture of golds and creams with gray veining, the Country Classic Travertine is an ideal pick for you. Thankfully, this particular option comes in an assortment of finishes so you can pinpoint the right texture— including honed, chiseled, brushed and unfilled.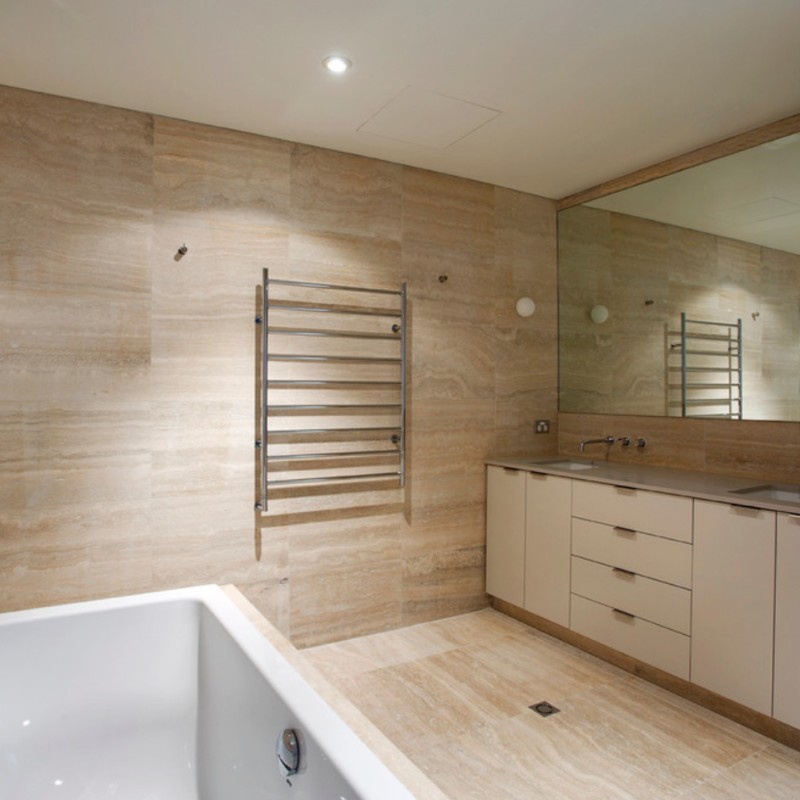 Get this look with MSI's Roman Veincut Travertine Tile (Photo Credit: Houzz)
Warm beiges and creamy white tones constitute Roman Vein Cut Travertine, which is available in a variety of sizes as well as a honed or polished finish. "Versatility galore" is a phrase that comes to mind when studying this type of travertine flooring, as it can accommodate design projects such as floors, walls, backspalshes, and even countertops.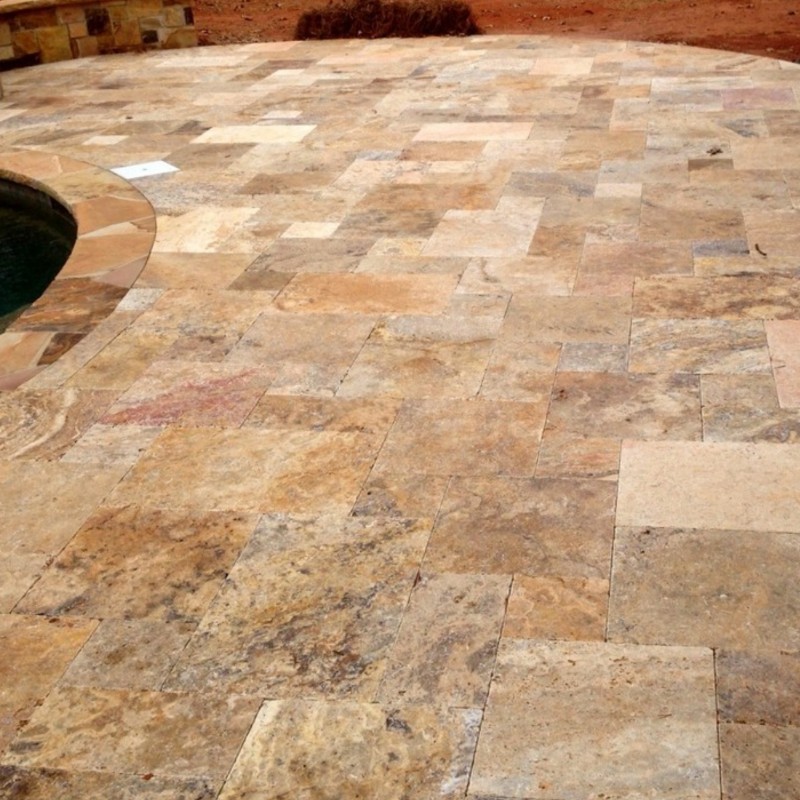 Get this look with MSI's Tuscany Scabas Travertine (Photo Credit: Houzz)
Tuscany Scabas Travertine, similar to the Hazelnut Travertine, also comes from Turkey and is ideal for bathrooms, entryways, outdoors areas, countertops and kitchens. Many people are entranced with the way the beige and gray stone meld together in perfect harmony, giving off a distinctly organic feel and sensory experience.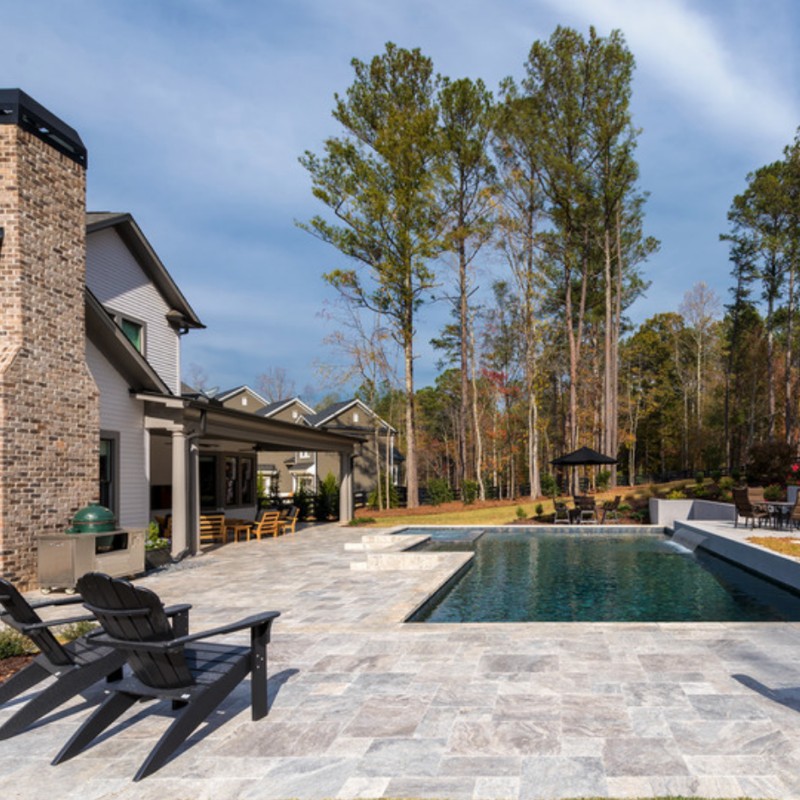 Get this look with MSI's Silver Travertine (Photo Credit: Houzz)
If you're aiming to steer clear of the golds, browns and beiges, opting for Silver Travertine integrates a stunning blend of silvers, creams and grays, perfect for flooring, wall tile and decorative mosaics. Many refer to this as "the breath of fresh air" amongst traditional cross cut travertine with its vein cut look.
It's important to keep in mind the various travertine finishes you can opt for once you've found your perfect color. The most common finish for travertine tile is polished, which most accurately reflects marble with its smooth and shiny reflective surface. Honed is flat and almost like satin with a low-shine finish, which is the top pick for home use.
Brushed travertine has a rougher texture along with a matte finish and is less slippery with an antique look. Saw cut is flat with no honing or polish and tumbled is the most natural finish, giving way to a worn appearance that many draw comparisons to with ancient stone.
All in all, remember you have options when you are delving into all that travertine has to offer. Not only are there an array of colors and designs, but the finishes on the tiles themselves are also just as varied and complex.