Selection And Installation Of Your New Quartz Countertop
February 07, 2022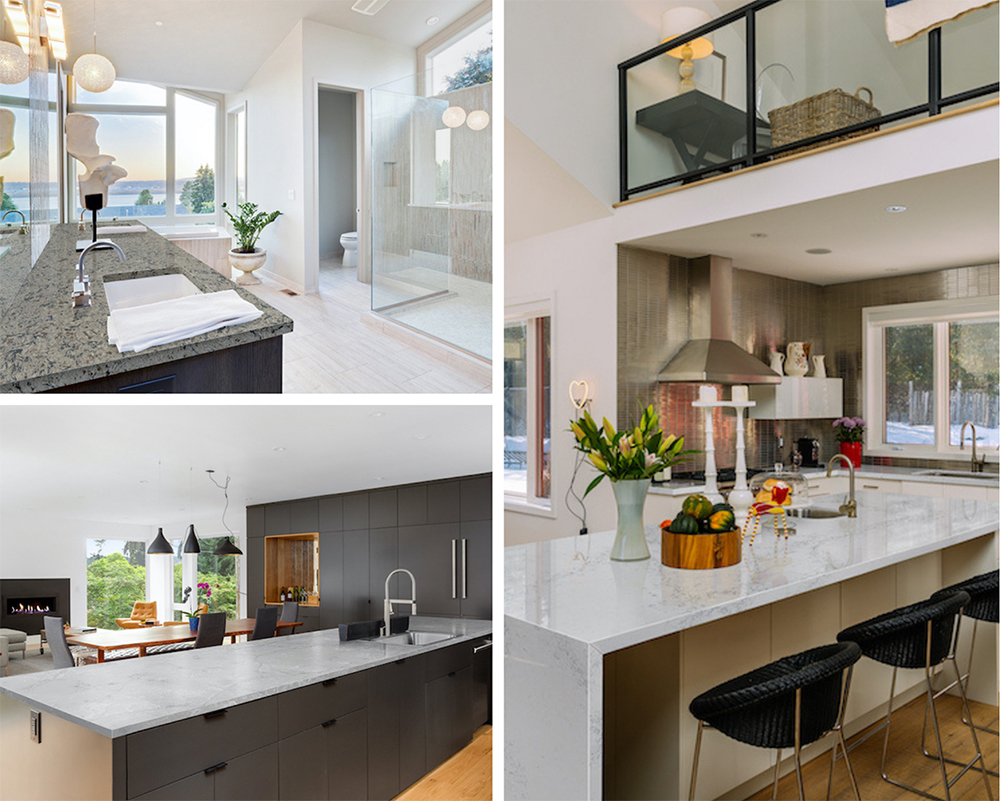 So you made that fantastic decision to go with quartz countertops for your design needs. Your next step is choosing the ideal quartz style and color to gel with the rest of the space. You'll also need to navigate the installation process. With all the quartz countertop options and installation routes, making the right choice can feel a bit overwhelming. It's for this reason that we assembled this guide. Keep reading to uncover essential tips to help with your decisions.
SELECTING THE RIGHT QUARTZ COUNTERTOP FOR YOU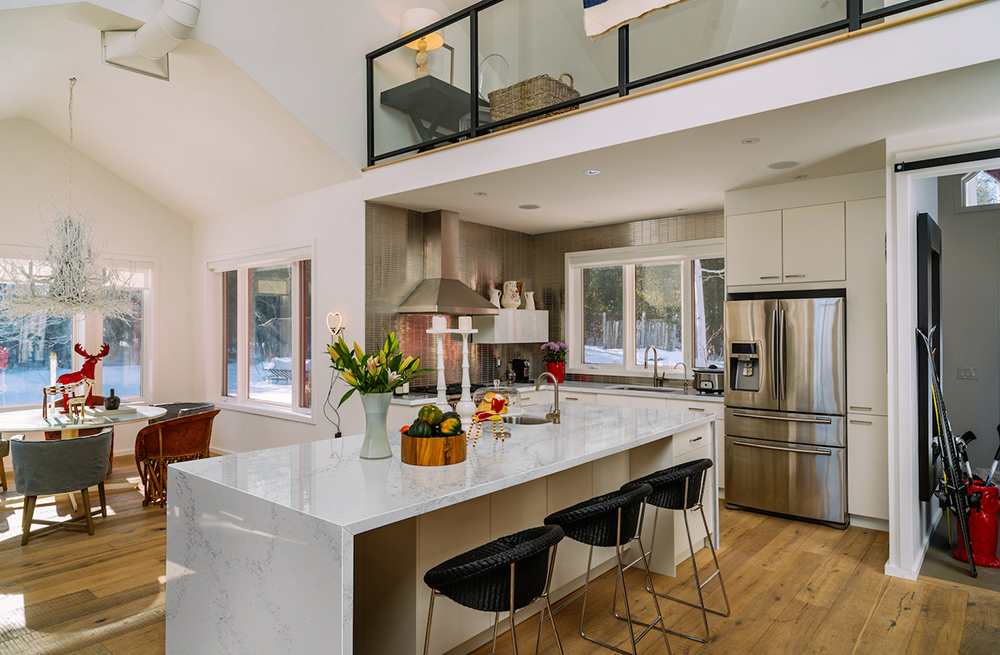 This MSI quartz selection video goes a long way in helping you select your ideal countertop. You'll learn how to browse the different quartz countertop colors and patterns conveniently and how to see those countertops in your home before purchasing them through our augmented reality tool.
All you need to do is upload a photo of your space or use one of our handy stock images. Next, use the tool to preview your favorite samples from the comfort of your home. Easily save your top choices and see if they're available at your nearest MSI location.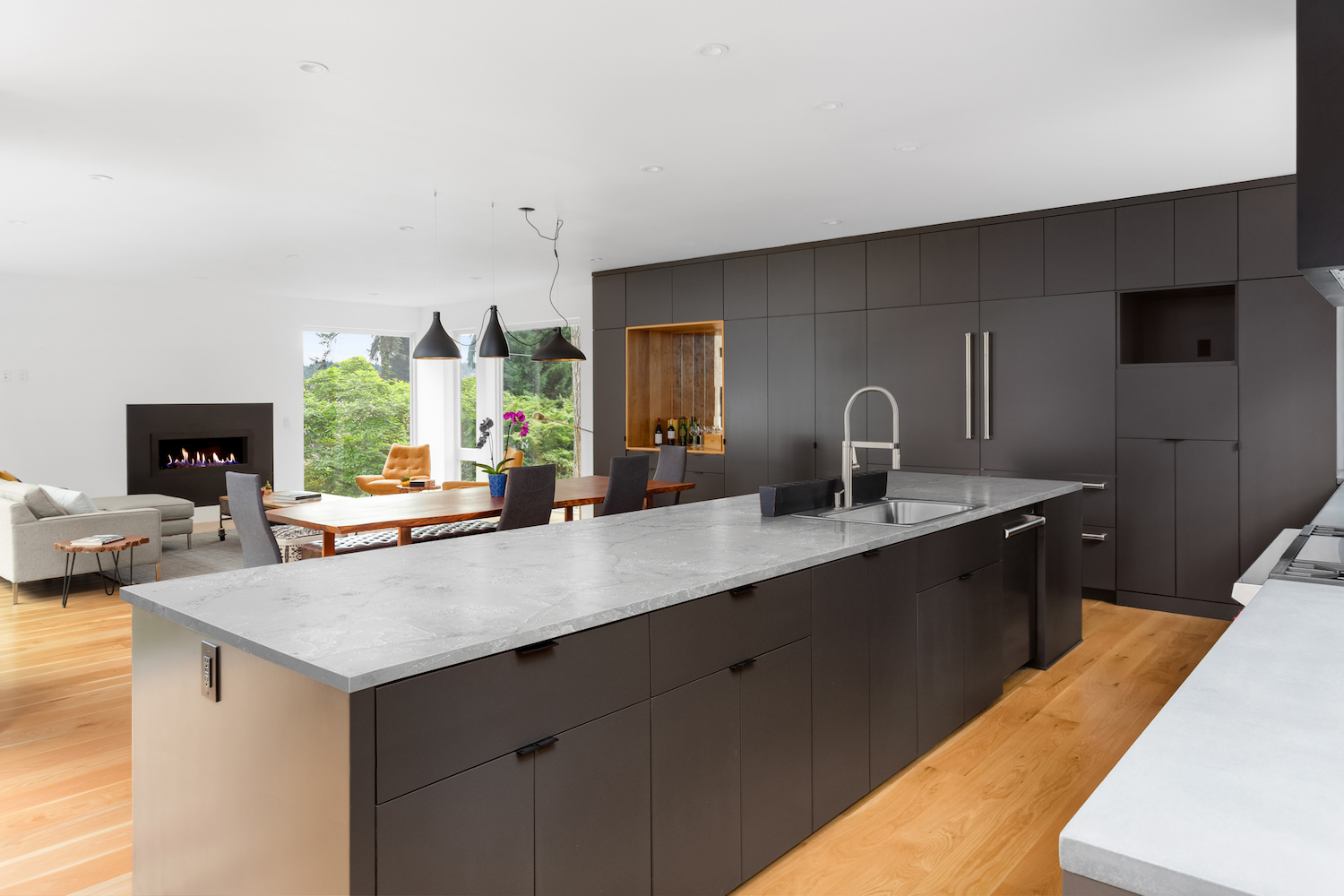 If you discover or already know your top selections, use our website to easily schedule an in-person appointment at one of our showrooms. Once there, it's a breeze to sign in by scanning your designated QR code at the front desk. Then our showroom coordinator will take you for an up-close and personal look at your selections in our massive slab gallery.
After you make your selection, our experts will guide your fabricators to your choice of premium surfaces. If you need a fabricator, we have an online dealer locator to find one near you. After your fabricator receives your selection, you can finalize your project.

These digital tools, combined with our unmatched customer service, simplify the slab selection process.
INSTALLATION OF YOUR QUARTZ COUNTERTOP
Now that you've selected your modern quartz slab and had it fabricated, you're all set to have it installed. You may be asking if you need a professional to install your countertops. The answer here is yes, and for several reasons. Let's take a look.
Since prefabricated quartz countertops are available for purchase at home improvement stores and often require no construction permits, many DIYers feel they can knock out the job themselves. While the logic here is easy to follow, trying to install a quartz countertop on your own is a bad idea.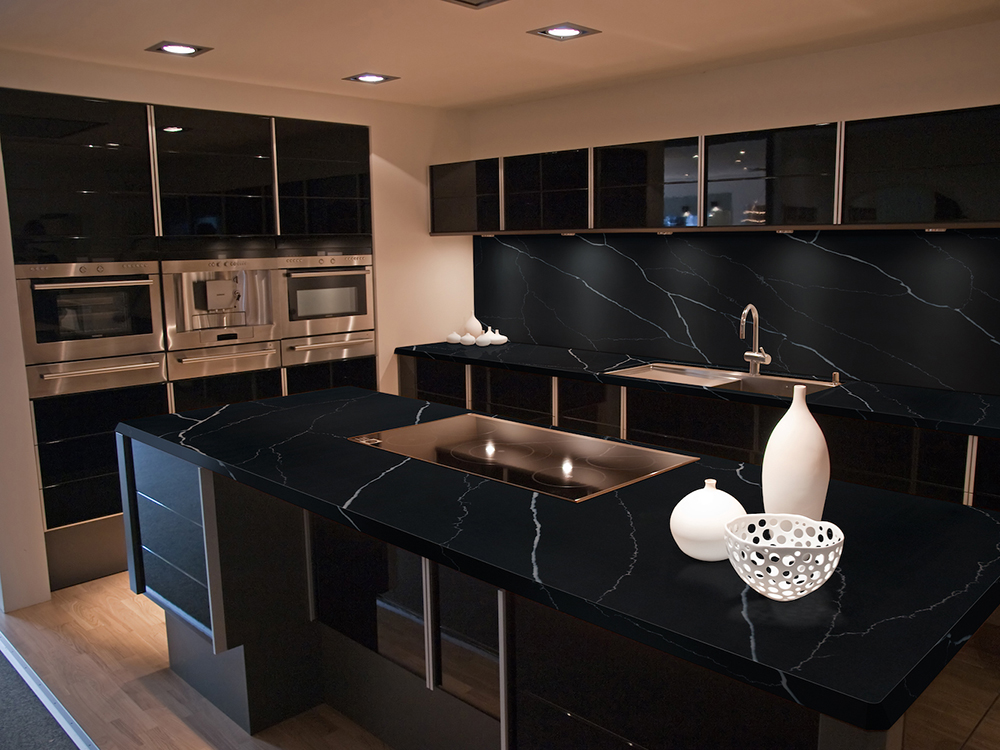 Just because quartz is a highly durable premium surface, that doesn't mean it can't be damaged during installation, especially if the person doing the installation is inexperienced or there is a heavy kitchen remodel taking place. To avoid damaging your gorgeous new countertops, it is essential to hire a professional installer.

Not only does a professional know how to install your product correctly and without damage, but they also know to consider variables like the cabinets beneath the countertops they're installing. Due to the heaviness of quartz, some cabinets are not prepared to hold the weight. A professional will recognize this and put their experience to use reinforcing any cabinets in need. It's also important to inspect the wood closely for damage from termites, water, and the like.

Quartz countertops for kitchens tend to be quite large and require two or more people to lift them. If you attempt such a lift on your own, not only do you risk damaging the countertop and other parts of the room, you risk personal injury.

Installing your new quartz countertops requires more than mounting them to the cabinets below. While these installations seem easy at first glance, special tools and skills are needed to get the job done correctly. The slab needs precise measurement and the right tools to trim away any excess, secure the countertop, and more.
Unless you're planning on becoming a professional installer or learning how to do it correctly and installing several countertops, floors, and more throughout your home, investing in an angle grinder with diamond blades capable of cutting through quartz, a wet saw, and other necessary tools simply doesn't make sense.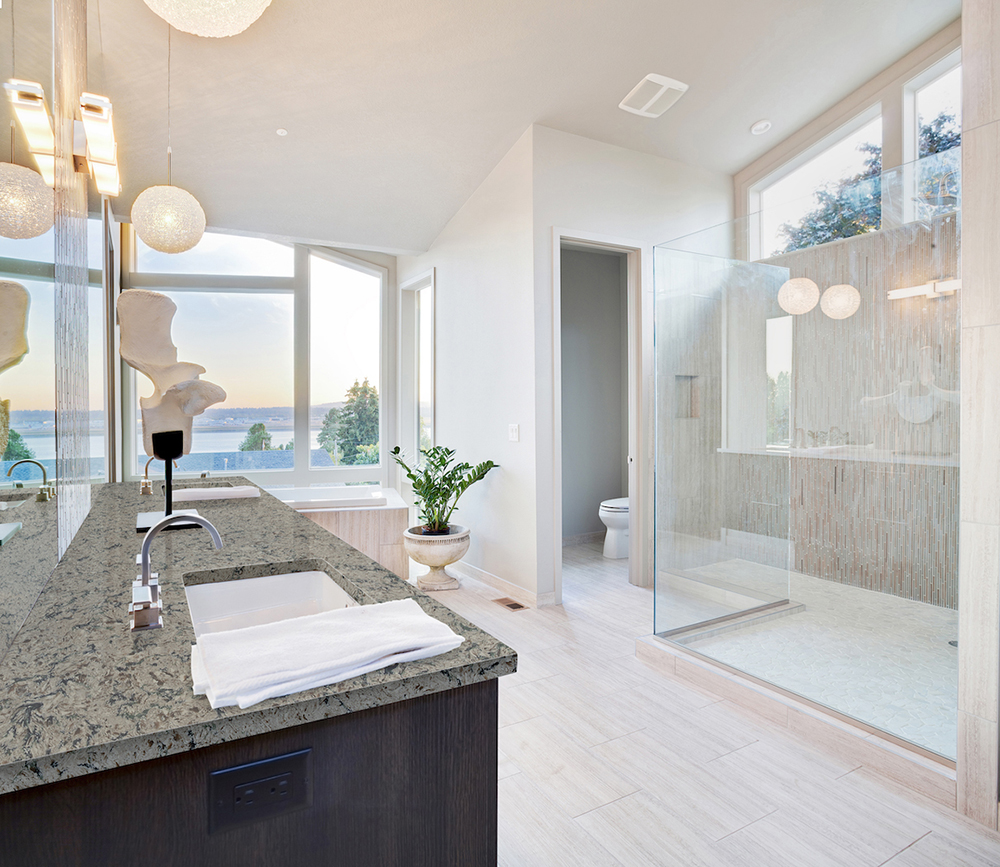 One task that professionals spend a good deal of time on is measuring where your quartz countertops will be installed and how to navigate the area. We cannot overstate the importance of these precise measurements. With so many variables involved like measuring and cutting your modern quartz to fit around your sink and other areas, it's best to leave the work to a pro with deep experience.

Another thing to consider is what adjustments the room must undergo before and after installing the countertops. For instance, sections of your backsplash tile may require removal, which could pull out some drywall. Both of these will need replacing after the countertop job is completed. You'll also need to consider electric and water lines and other unknowns. The professional installer is well versed in these variables and will walk you through what needs to happen, how it will be repaired (if repairs are required), and how long those repairs will take.
Adding stunning quartz countertops will take any room to the next level. As a long-term investment, it's important that the installation process is executed correctly the first time. Not only will hiring a professional save you time, it could save you a lot of money if you end up with a DIY disaster on your hands.

Then there's the question of how much is peace of mind worth? Installing something as significant as quartz countertops can prove beyond stressful. Enlisting the services of a professional will not only eliminate stress during installation, it will make it non-existent after the countertop is in place. If you pull off an installation on your own, you may spend valuable time for who knows how long worrying if you did this or that right, always wondering if the countertops will soon give out.
Please don't hesitate to contact us with any questions regarding our quartz selection process or if you'd like advice on finding the right professional to install your lovely new countertops.
Read More About MSI Premium Quartz Countertops
Stylish And Durable Quartz Hotel Bathroom Countertops
Our Top 10 Dark and Dreamy Quartz Countertops
Get Elegant Long Vein Marble Looks with Quartz Countertops
Create A Welcoming Kitchen with Warm Quartz Countertop Colors
Why We Love Environmentally Sustainable Quartz Countertops
Stay On Budget and On Track with Prefabricated Quartz Countertops