5 Popular White Marble Countertops For Your Dream Kitchen
August 10, 2023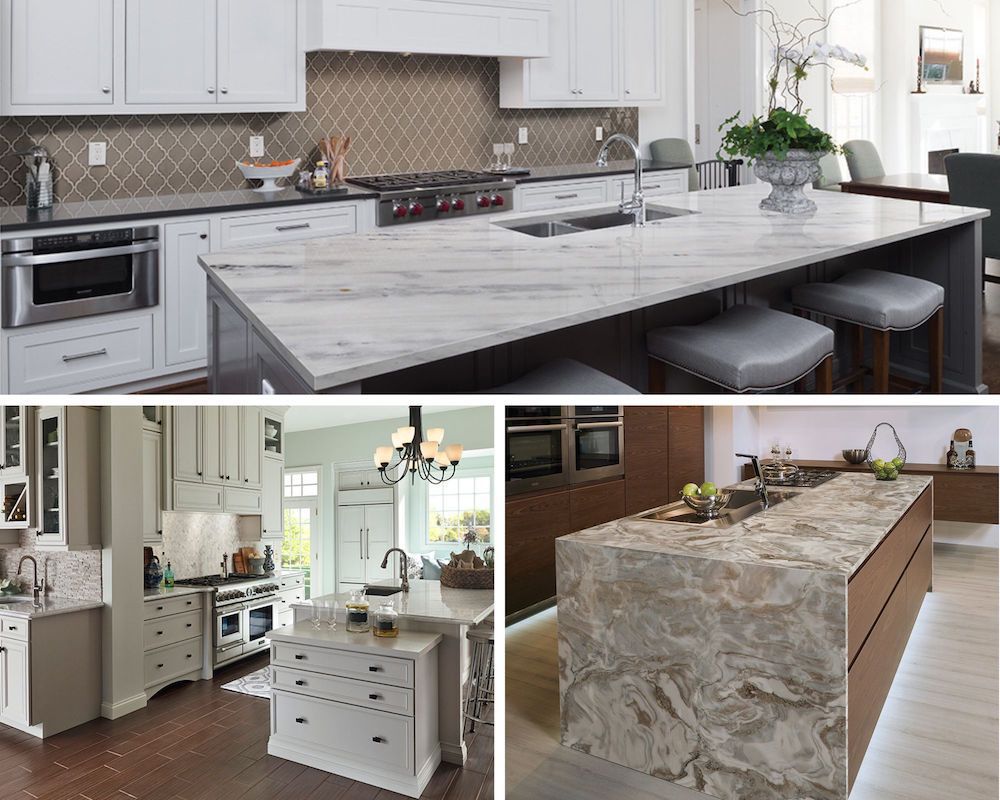 In the realm of natural stone surfaces, marble reigns supreme. For centuries, marble has enchanted people around the world with its luxurious and classic appeal. From the pristine purity of White Carrara to the complexity of Arabescus White, each slab tells a unique story, characterized by its distinctive color intensity and mesmerizing vein patterns. Offering a multitude of benefits beyond its sheer beauty, marble is the material of choice for kitchen countertops that complement any type of interior design, from traditional to contemporary.
White Kitchens are In
Light, bright kitchens are trending. We offer a wide variety of white marble countertops for every type of kitchen. Come along with us as we explore this remarkable natural stone and introduce you to our most popular versions in white.
What is Marble?
Marble, a timeless masterpiece crafted by nature itself, is a metamorphic rock that radiates elegance. Formed by the fusion of crystalline structures over countless millennia, it offers an alluring canvas of milky whites, swirling grays, and veins in a variety of lustrous hues. Favored by sculptors and architects as well as interior designers and homeowners, it adorns lofty palaces, temples, and cathedrals as well as modern-day kitchens and bathrooms. Marble stands as a testament to the grandeur of the natural world, elevatinginterior and exterior environments with its classic appeal.
The Benefits of Marble
Marble countertops possess an extraordinary longevity that has made them a favorite among designers and homeowners. With proper care, marble countertops can last for decades, even centuries, as seen in historic homes with centuries-old installations. As a natural stone, marble provides exceptional durability, with a high level of hardness that can withstand the daily wear and tear of busy kitchens. Proper sealing and maintenance help it resist stains and scratches, ensuring that its beauty endures for years to come.
Beyond its durability, marble's timeless elegance makes it a symbol of luxury and sophistication. Each slab's unique vein and color variations create a natural work of art, making it a favored choice for kitchen remodels that offer a strong return on investment. In addition, marble's composition allows for a greater variety of edge profiles, including the popular waterfall edge, making it ideal for custom countertops.
Marble's strength and heat resistance make it a reliable choice, and its wide array of colors provides design freedom. As a testament to its enduring charm, marble countertops will remain as appealing in the future as they are today. With these benefits in mind, choosing marble kitchen countertops is a smart choice for homeowners seeking practicality, elegance, and natural beauty.
Maintenance and Care
Like virtually all natural stones, marble requires periodic applications of sealant to protect it against stains and keep it water-resistant. It is easy to clean your marble kitchen countertops daily with warm water and a mild cleanser such as diluted dish soap. For more difficult jobs, we suggest using a pH-neutral cleanser made for cleaning natural stone.
Don't forget to wipe up spills immediately!
Our 5 Most Popular White Marble Kitchen Countertops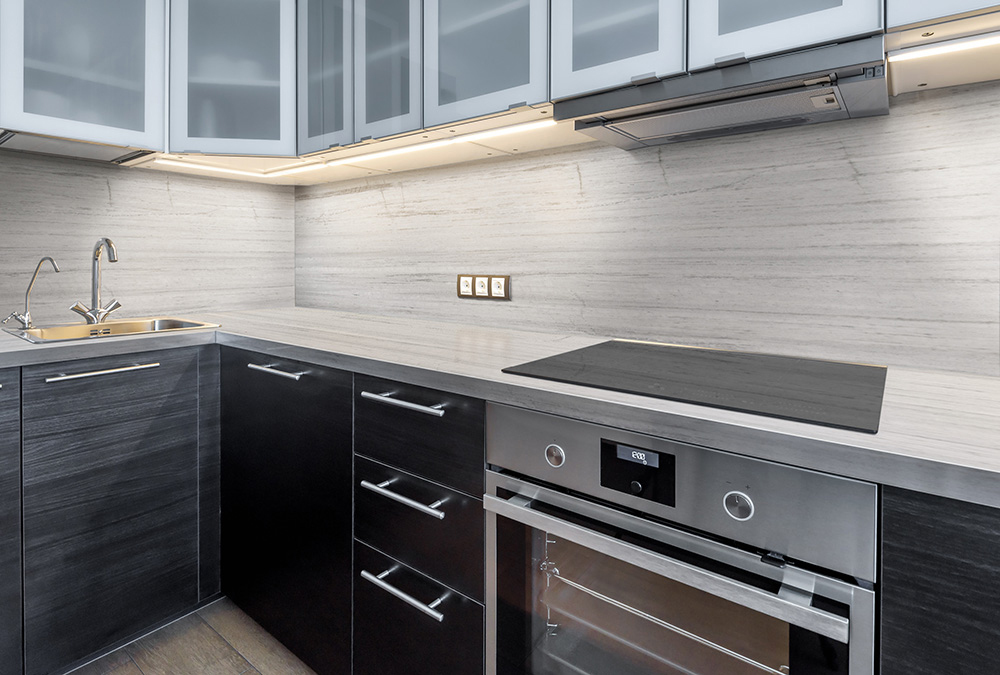 We call this gorgeous marble imported from India "Fantasy White," because it's everything you have been imagining for your dream kitchen. Featuring a warm white background with one-of-a-kind gray and black veining, it makes a functional, fabulous, and fantastic countertop option. Understated yet sophisticated, it pairs with just about any design style and color scheme.



Carrara marble is quarried in the mountainous Carrara region of Italy. It is prized for its milky white base and dappled veins of soothing gray, Carrara White creates a soft accent rather than a strong statement. Perfect for a traditional kitchen or a contemporary setting too, its subtle undertones, as well as its ability to withstand the stress of everyday kitchen use, provide a beauty and elegance that will last forever.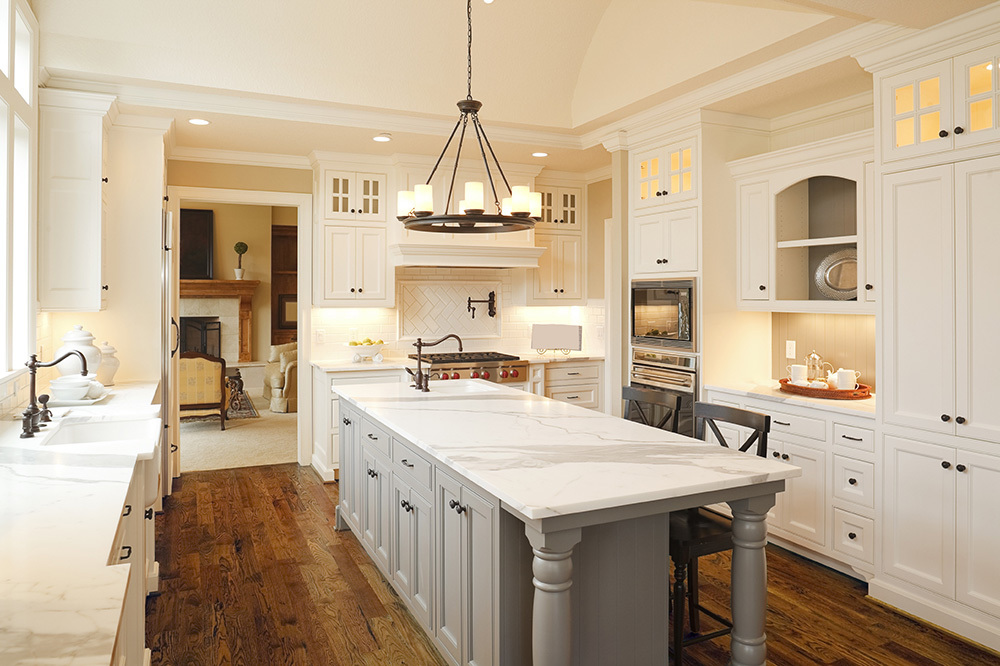 Calacatta is the gold standard of marble, and this "white" marble countertop is no exception. Mined exclusively in the Tuscany region of Italy, our Calacatta Gold marble features a white background etched with distinctive bold gray and gold veining. This magnificent natural stone has a subtle elegance and timeless appeal that make it ideal for kitchen countertops in any type of setting.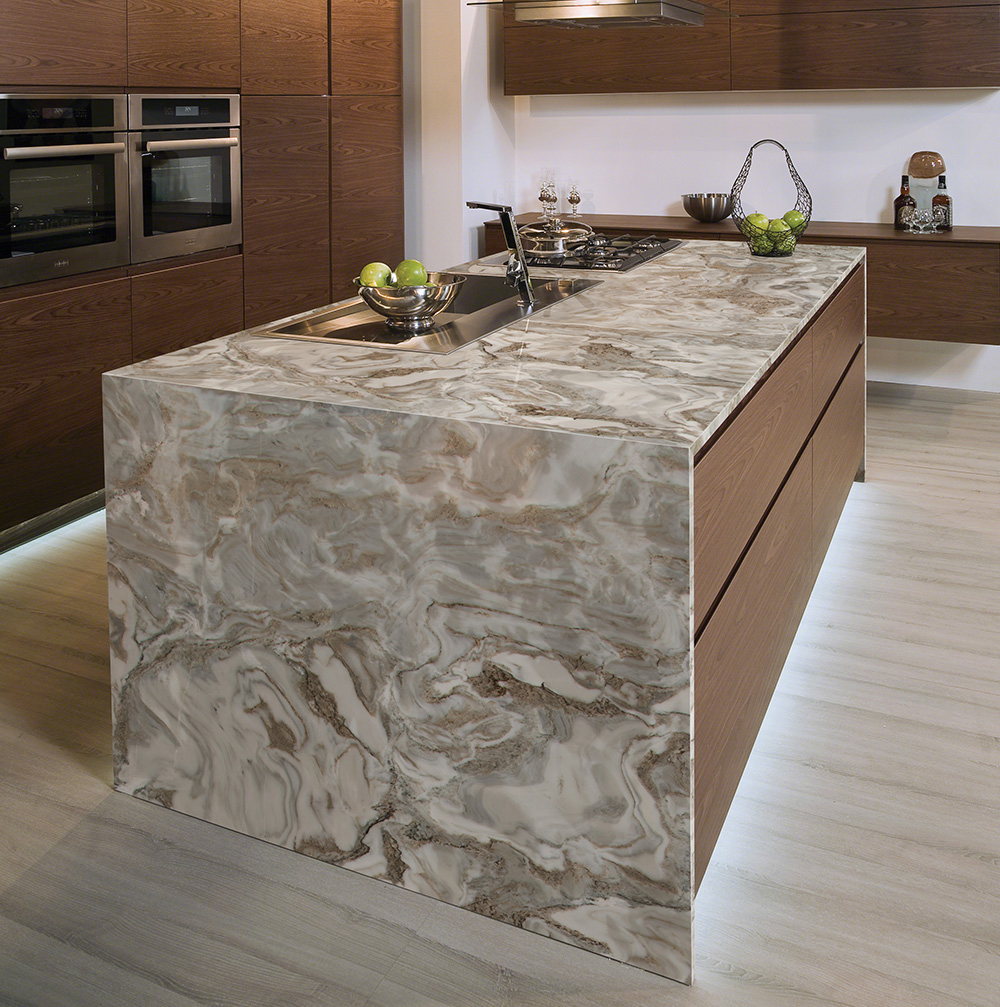 Marble can be as dramatic and dynamic as it is soft and subtle. Our Avalanche White marble is the perfect choice for kitchen countertops when you want to go bold. White, grays, and golds swirl together in this high movement marble that is prized for its striking good looks.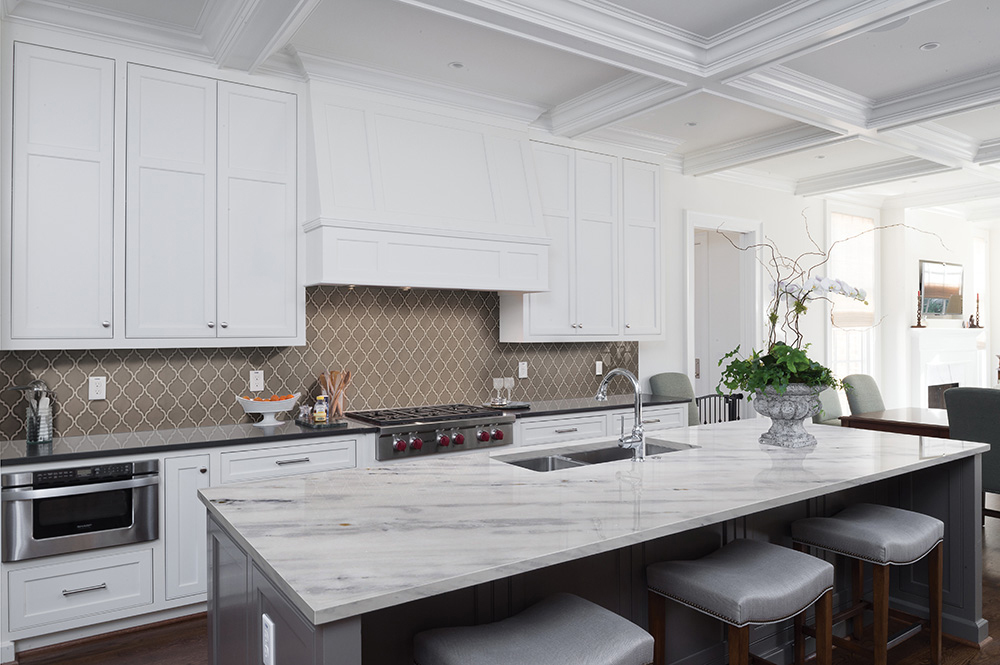 Our polished Arabescus White marble comes from Brazil and features dramatic swirls and veins of stone gray, dove, and charcoal, set against a cool white background. With a polished finish and traditional color combination, this marble is perfect for any application in your kitchen.
The World of Marble at Your Fingertips
When you are envisioning your perfect kitchen, white marble countertops stand out as the epitome of luxury and sophistication. From the warmth of Fantasy White to the classic charm of Carrara White to the bold statement of Arabescus White, each version offers a unique and captivating canvas for any kitchen style. Add durability, longevity, and versatility, with our white marble countertops as the material of choice.
We hope you are inspired to explore a marble countertop project for your kitchen. The team at MSI is looking forward to helping you get started. Chat with us now, visit an MSI showroom near you, or contact an authorized MSI retailer in your area.