Mosaic Monday: Textured Wall Tile Inspiration For Every Room In The House
September 04, 2017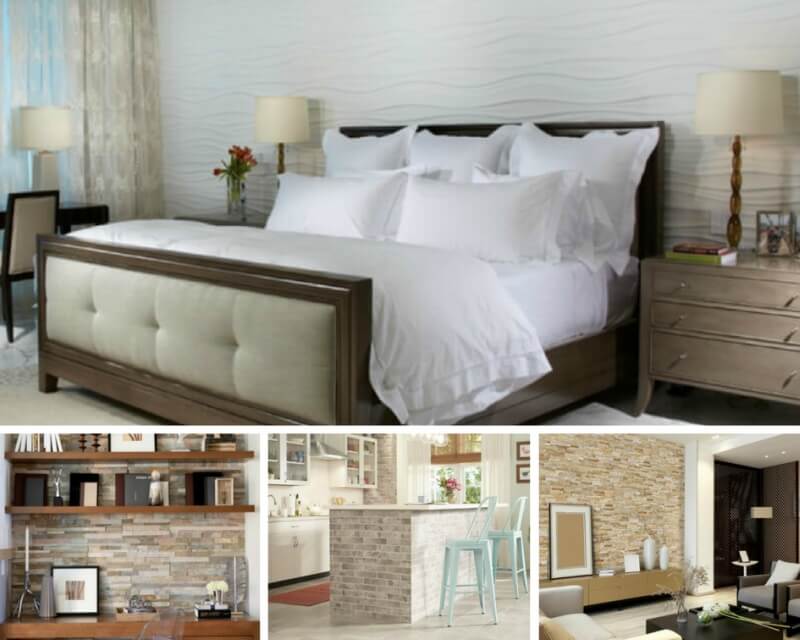 Who said walls have to be flat and two-dimensional?
MSI's textured wall tile proves that 3-D is also dynamic, dramatic, and durable. Varying textures capture light and shadows, and can add aesthetic appeal and charm to a space in a way you can't achieve from any other wall covering.
If you're looking for a way to make your walls truly stand out – in more ways than one – consider these chic wall tile ideas.
Here's a short list, hand-picked from MSI's most popular classics and new additions of backsplash and wall tile.
Wavy White Dymo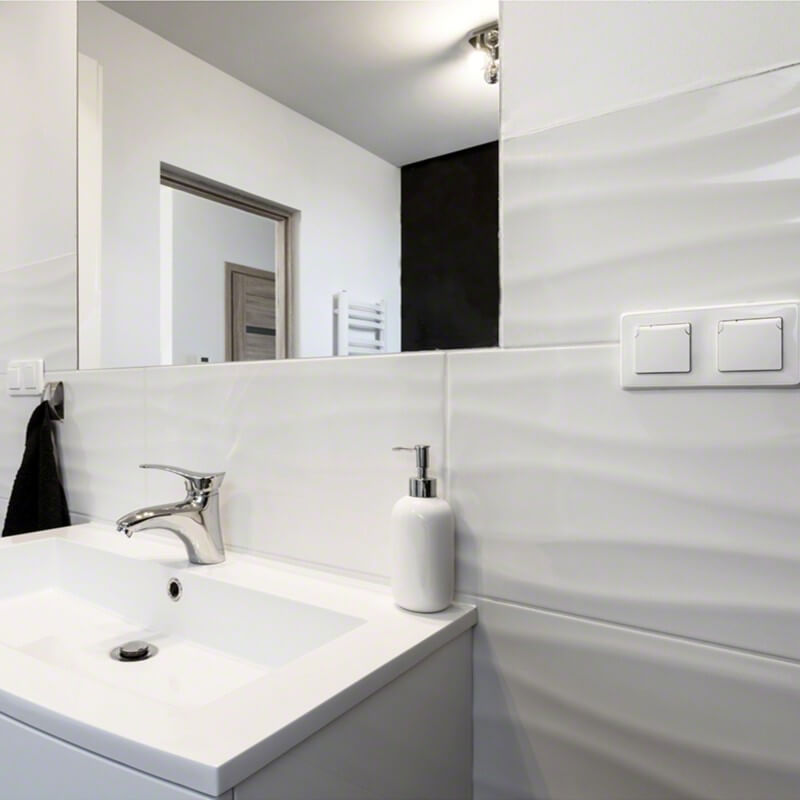 Featured: Wavy White Dymo Glossy Ceramic
White, glossy ceramic tile meets rippling waves to create a touchable texture with Wavy White Dymo Glossy Ceramic tile. These 12" x 24" tiles are easy to install in large spaces such as a backsplash or accent wall, and can be matched up so the waves continue seamlessly across the installation.
The illusion of motion is soothing and stylish. You might find yourself wiping off fingerprints, but that's OK, this wall tile is nonporous and a snap to keep clean.
White Brickstone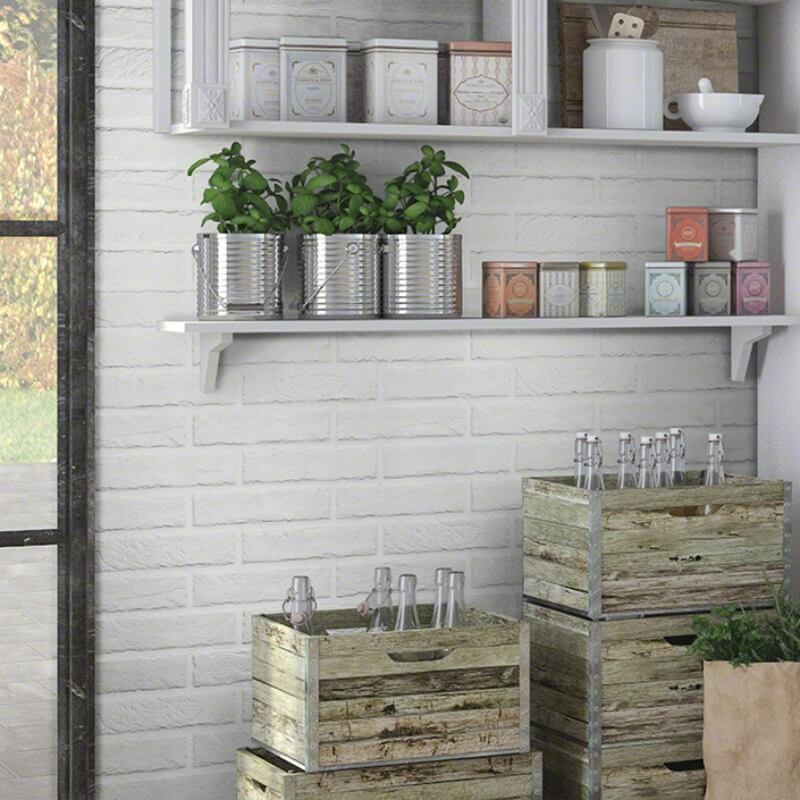 Featured: White Brickstone Porcelain
Bricks are the ultimate, classic texture, and exposed brick can add a rustic charm. But if authentic red brick is a bit too rustic for your taste, White Brickstone Porcelain could be the perfect compromise. It's porcelain tile, thin and lightweight, so it can be installed anywhere.
Unlike a real brick wall, you won't ever need to re-paint to keep it a pristine, pure white.
Casa Blend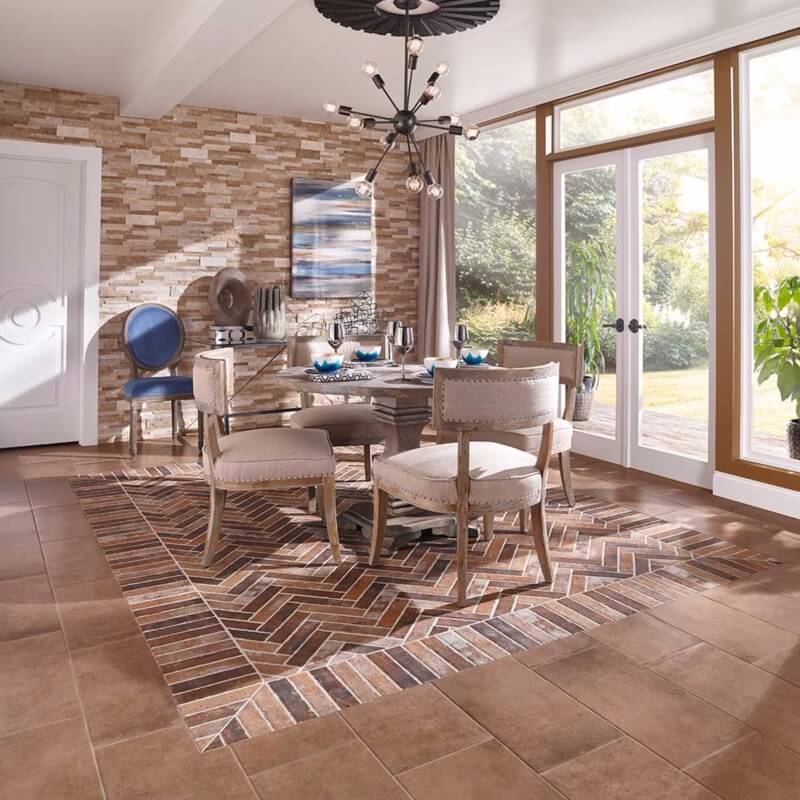 Featured: Casa Blend 3D Stacked Stone
Stacked stone veneer panels have been popular for decades in exterior designs and fireplace surrounds, but Casa Blend 3D Stacked Stone is so much more.
In varying tones of beige, a mixture of honed and split-face natural travertine is refined enough for your home's interior.
An accent wall covered with these easy-to-install ledger panels adds a charming, cozy appeal to contemporary décor in any room of the house.
Crema Herringbone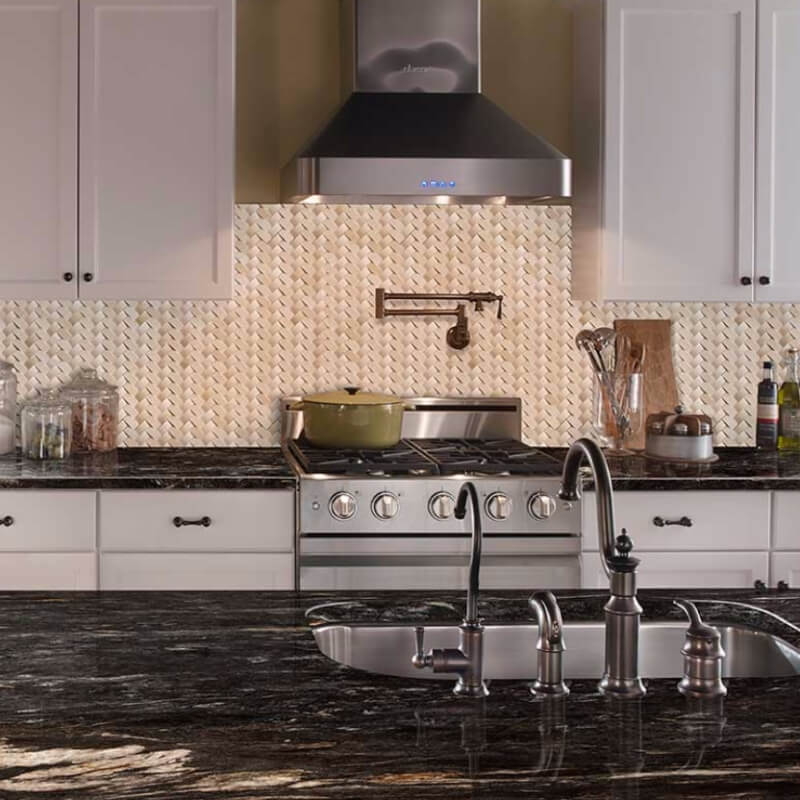 Featured: Crema Arched Herringbone Marble Mosaic
Since the eye is drawn to vertical surfaces, it makes sense to make your backsplash the focal point of the kitchen. Crema Arched Herringbone Marble Mosaic tile is well suited for this purpose.
This unusual mosaic features Crema Marfil marble, very popular for its flattering taupe shade and low variation. Each tile is arched and assembled in an intricate pattern. It's a great way to incorporate real marble into your kitchen or bath design, making the most of your investment.
Sparkling Autumn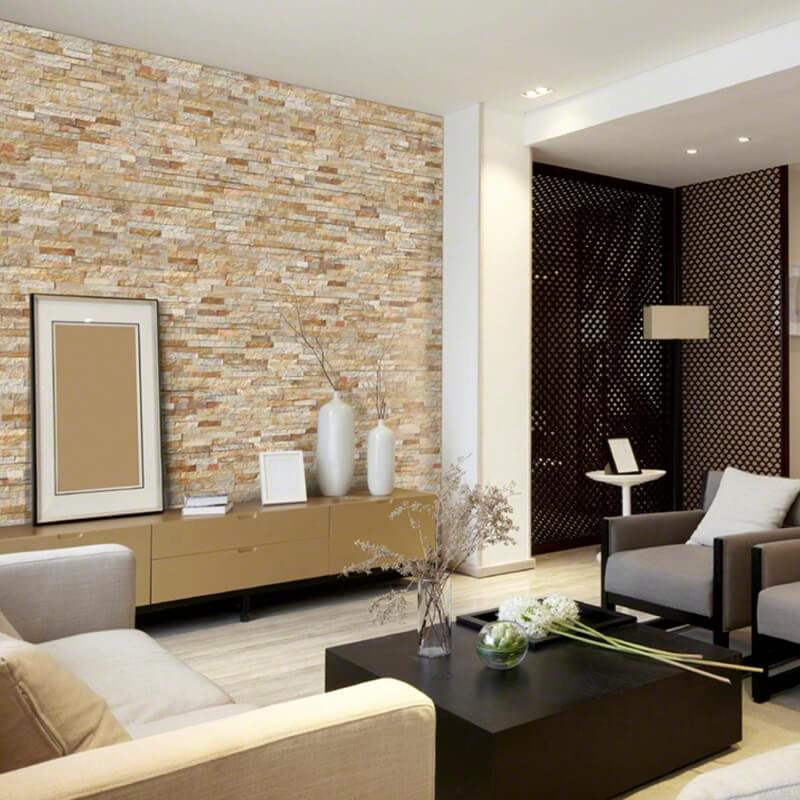 Featured: Sparkling Autumn Stacked Stone
Split-face quartzite, assembled in a random mixture of depths and shades of beige, adds undeniable charm to an interior accent wall. Sparkling Autumn Stacked Stone features shades of cream and beige with accents of gold and rust, a colorful mixture that is still easy to coordinate with other furnishings.
Stacked stone isn't just for rustic décor; it's a stylish addition to contemporary designs, too.
Just say no to boring walls! This list includes just a few ways you can incorporate touchable texture into your home décor, with affordable and easy-install wall tile and stone veneer panels. If you're interested in seeing the full range of products MSI has available, visit our extensive Backsplash and Wall Tile page.