6 New And Exotic Granite Countertops
April 21, 2017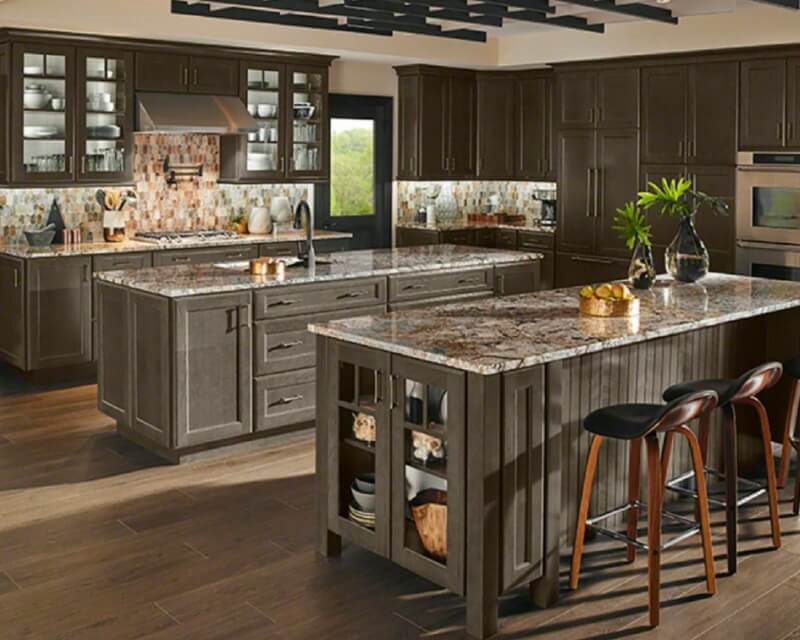 Granite still remains one of the most popular countertops of choice among homeowners. But rather than playing it safe with a frequent homeowner favorite, why not walk on the wild side and select something exotic? For example, some of the highest quality exotic granite countertops come from India or Brazil. With MSI's six new Brazilian and Indian granite imports, you can transform your kitchen or bathroom into a truly unique space.
Each natural stone product is composed of minerals in a combination specific and particular to that local region. The expansion of MSI's ever-growing granite color collection means you can choose a one-of-a-kind slab that will function like a work of art in your design. Once you learn more about the special details of these new colors, you'll soon be rethinking your existing surfaces.
Jasmine White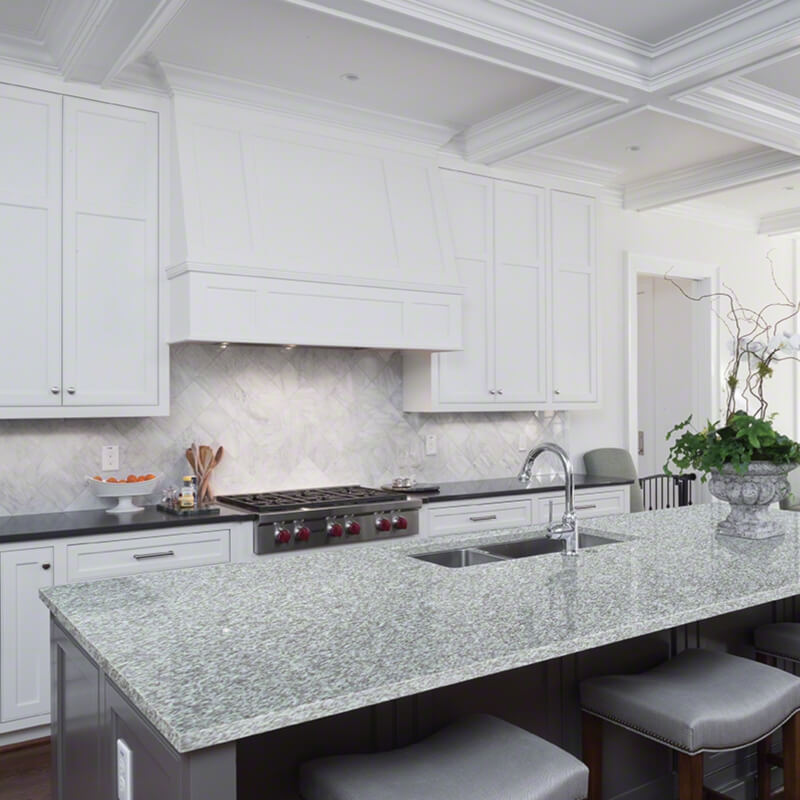 Featured: Jasmine White Granite
Originating from India, Jasmine White Granite is a beautiful white granite with mid-tone grays. Its neutral tones make it a perfect complement to both traditional and modern designs. In this stunning kitchen, the subtle pattern creates visual interest without overpowering the muted design scheme.
Avalon White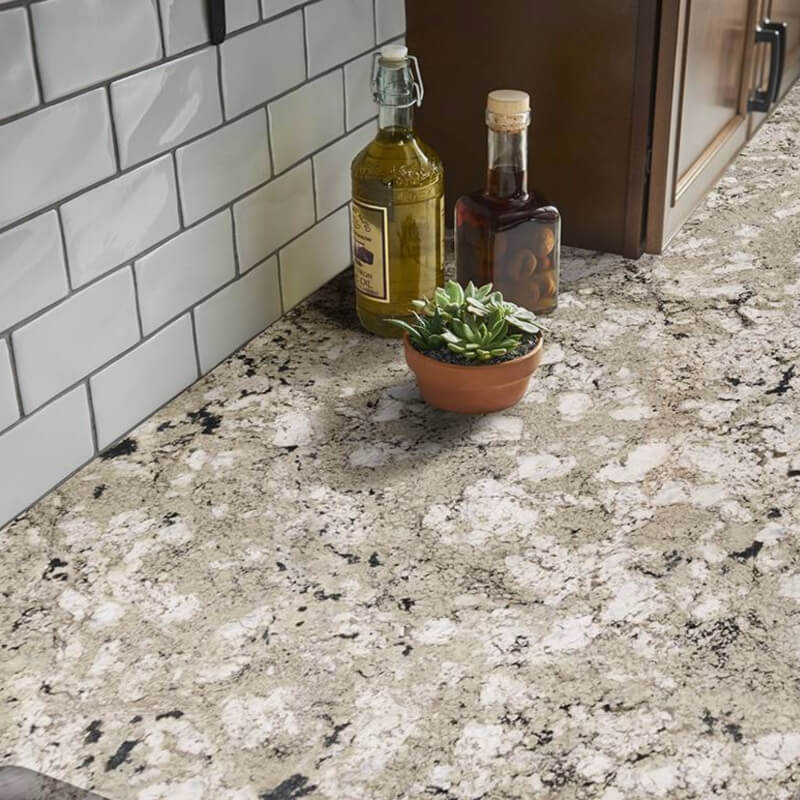 Featured: Avalon White Granite
For a beautiful natural stone with more pattern power, consider Avalon White Granite. With its warm white and cream tones, highlighted by black and dark gray veins, this Brazilian granite will bring luxury to any kitchen or bathroom.
This trendy cooking space features the hues pulled from the granite countertop slab throughout the design. Rich wood cabinets, brushed nickel cabinet pulls, and white subway tile with gray grout complement this exotic stone.
Caravelas Gold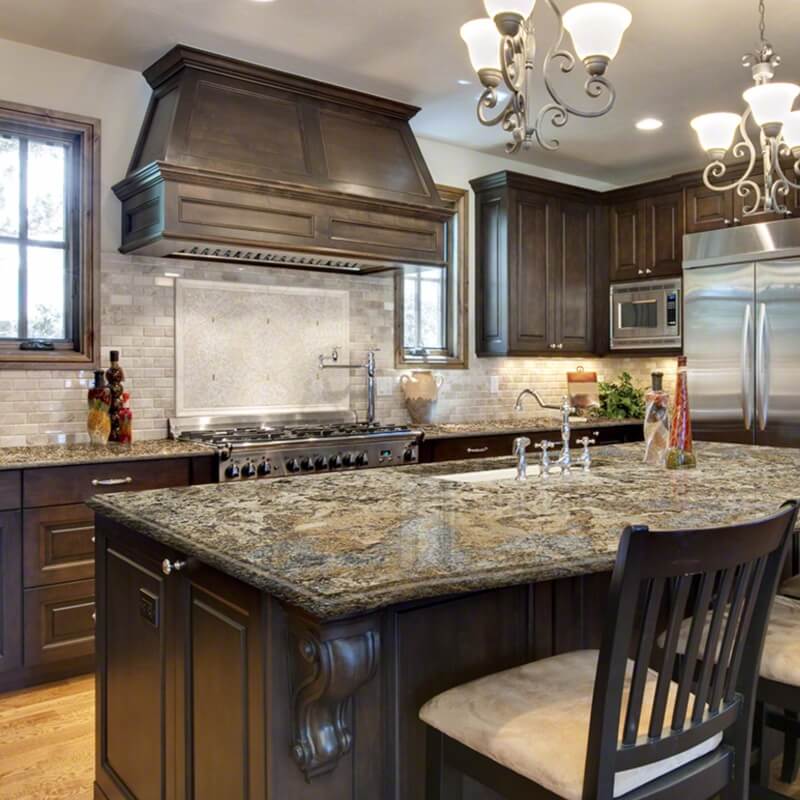 Featured: Caravelas Gold Granite
Looking for a granite color with even more drama? Caravelas Gold Granite from Brazil has got it! This stunning natural stone swirls together soft creams with warm browns and cool grays. The result is a high-movement granite that is sure to wow your guests. It marries beautifully with the dark chocolate brown cabinets, yet adds a unique and creative touch to this traditional design.
Nero Mist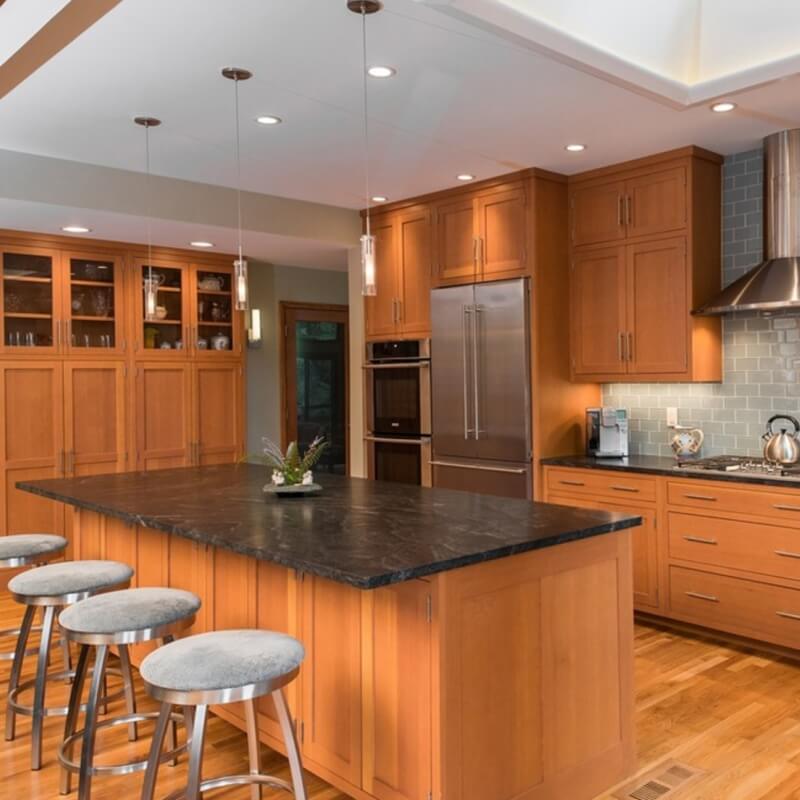 Get this look with MSI's Nero Mist Granite (Photo Credit: Houzz)
If you prefer a dark countertop hue, there's no need to settle for something plain. Nero Mist Granite from Brazil is a black granite with soft gray veins and flecks that draw attention to your kitchen counters. For a more natural look, choose a honed or matte finish.
The dark and dramatic granite breaks up all the warm wood in this contemporary kitchen and ties in well with the black and stainless steel appliances. Soft gray accents are also repeated throughout the design, from the glass subway tile backsplash to the modern pendants and barstools.
Summer Beach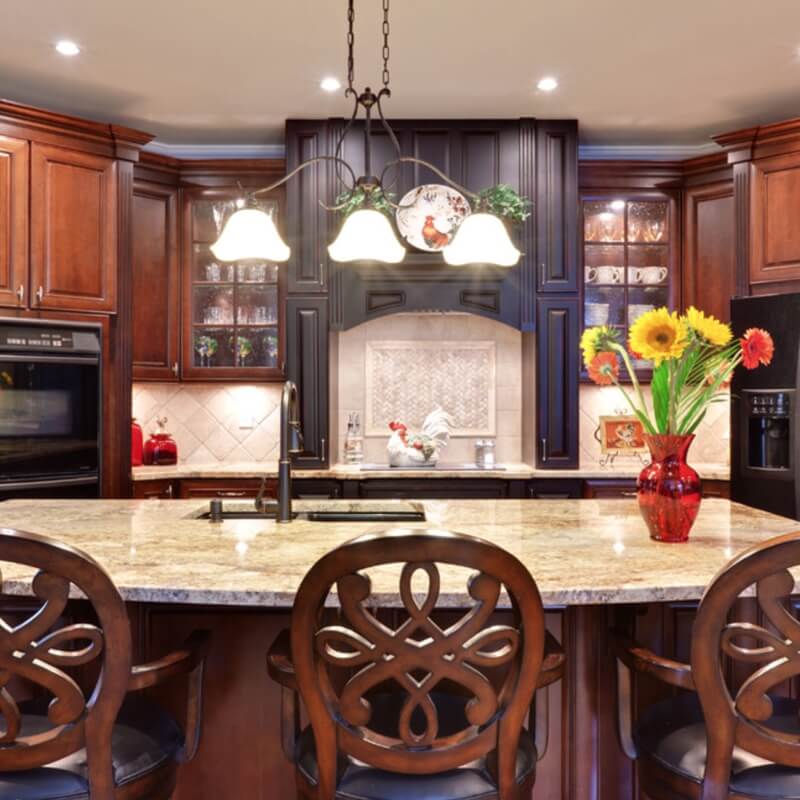 Recreate this look with MSI's Summer Beach Granite (Photo Credit: Houzz)
For sun-kissed countertops that will cheer up any space, check out Summer Beach Granite. This Brazilian granite blends soft creams with warm beiges and golds, creating a sunny look that balances and brightens up this traditional kitchen with its dark wood cabinetry and black appliances.
Valle Nevado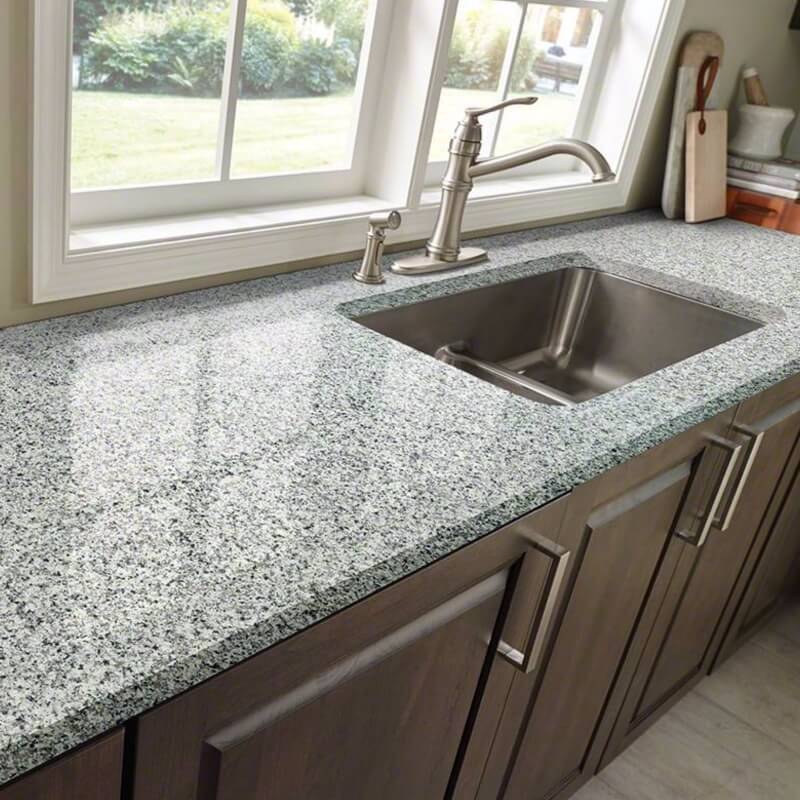 Featured: Valle Nevado Granite
Valle Nevado Granite is a Brazilian granite with a low-variation design. The soft gray, dark gray, and black specks make it a versatile pattern that marries well with just about any style aesthetic. This natural beauty adds elegance and interest to a neutral kitchen.
Natural granite stone is the epitome of uniqueness, with each and every slab bringing its own artistry to your design. To find out how these six new countertop colors and other kitchen features coordinate with one another, check out MSI's virtual kitchen designer tool. You'll find an awe-inspiring array of choices and inspirations for your new design!
READ MORE ABOUT GRANITE COUNTERTOPS
6 Granite Countertops That Are Anything But Traditional
8 Heavenly Kitchens with White Granite Countertops