Which Performs Better: Quartz Or Granite?
April 03, 2023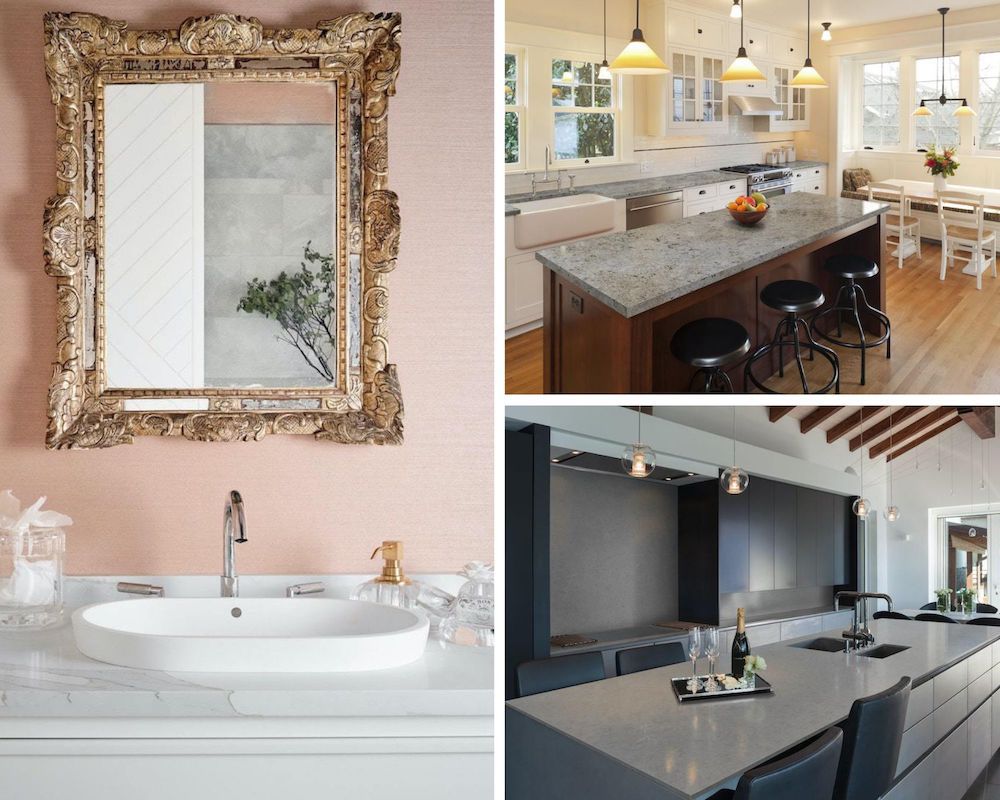 When it comes to big projects like a kitchen renovation, people are always searching for the best products for their homes. Deciding between granite countertops or quartz countertops can be a tough choice. Although it would be convenient if there was a clear winner between the two, the reality is that both materials are exceptional and high-quality. That's why many homeowners opt for either granite or quartz for their countertop surfaces. The question still remains, which one is the right choice for you?
The answer to that question depends on many factors, and it's a personal decision based on your priorities, lifestyle, home décor aesthetic – and, simply, which one has the look you love the best.
Let's take a look at the benefits of both quartz and granite countertops so you can be more confident in your choice.
GRANITE
It's a well-documented truth that granite countertops help sell homes – they can increase a home's value and reduce the time it's on the market. That's because the focus for many prospective buyers the kitchen is considered the heart of a home. A beautiful kitchen countertop can elevate home buyers' opinions about the rest of the house. The fact that it's relatively easy-care and extremely durable is a significant consideration too.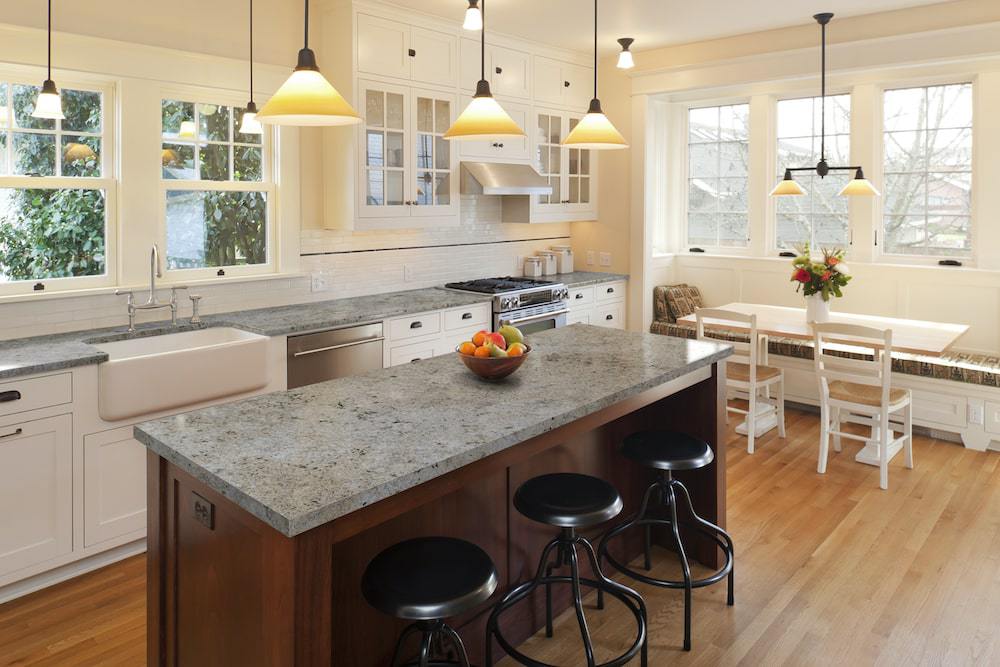 Granite is a natural stone quarried from the earth and cut into slabs that can be fabricated into custom kitchen and bathroom countertops. This means every slab of granite has its own distinct pattern and color. If you select a boldly patterned granite color such as Colonial Gold, with a lot of movement, its uniqueness can allow you to create impressive, one-of-a-kind spaces. However, many homeowners prefer to visit a slab yard in person and choose the exact slab – or slabs – they will be installing.
While there isn't a perfect countertop material, granite countertops are extremely durable and resistant to scratches, heat, and general wear and tear. With proper maintenance and care, they can last for decades, making them a cost-effective and practical choice for any kitchen or bathroom.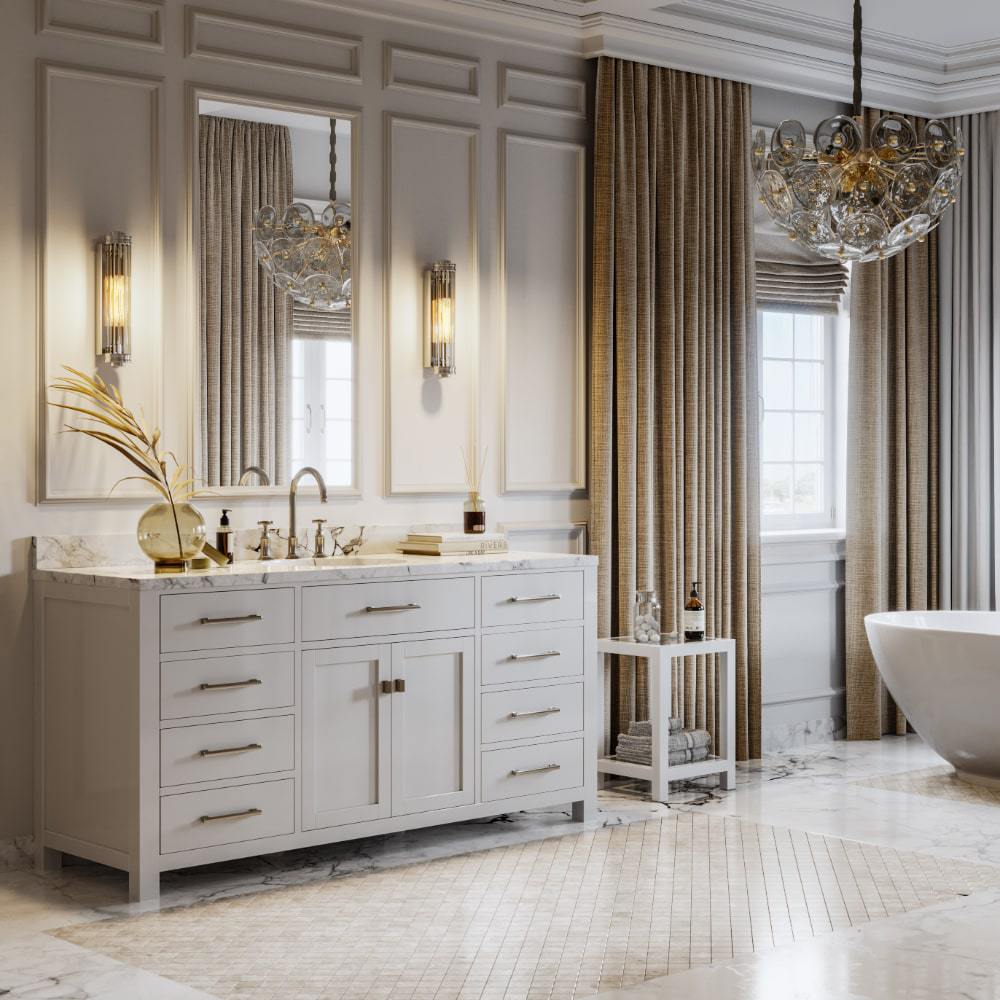 While granite countertops have numerous advantages, it's important to note that natural granite is a porous material. This means that it can be susceptible to staining, discoloration, and bacterial growth. However, with proper care, these issues can easily be avoided. By regularly sealing the granite, you can prevent such damage and maintain its beauty for years to come. When you look at the classic, elegant beauty of granite, such as our African Rainbow , you might agree with many other homeowners that the extra effort to keep granite looking and performing at its best is worthwhile.
QUARTZ
The increasing popularity of quartz countertops highlights the importance of recognizing its value. More homeowners are becoming familiar with quartz and acknowledging that it can add value to a home, much like granite countertops. After all, they are engineered stone slabs and can be manufactured to resemble just about any other type of surface material – marble, limestone, quartzite, concrete, and granite, just to name a few. Although it's not a natural stone, quartz countertops are high-end, premium surfaces that are just as beautiful as they are tough.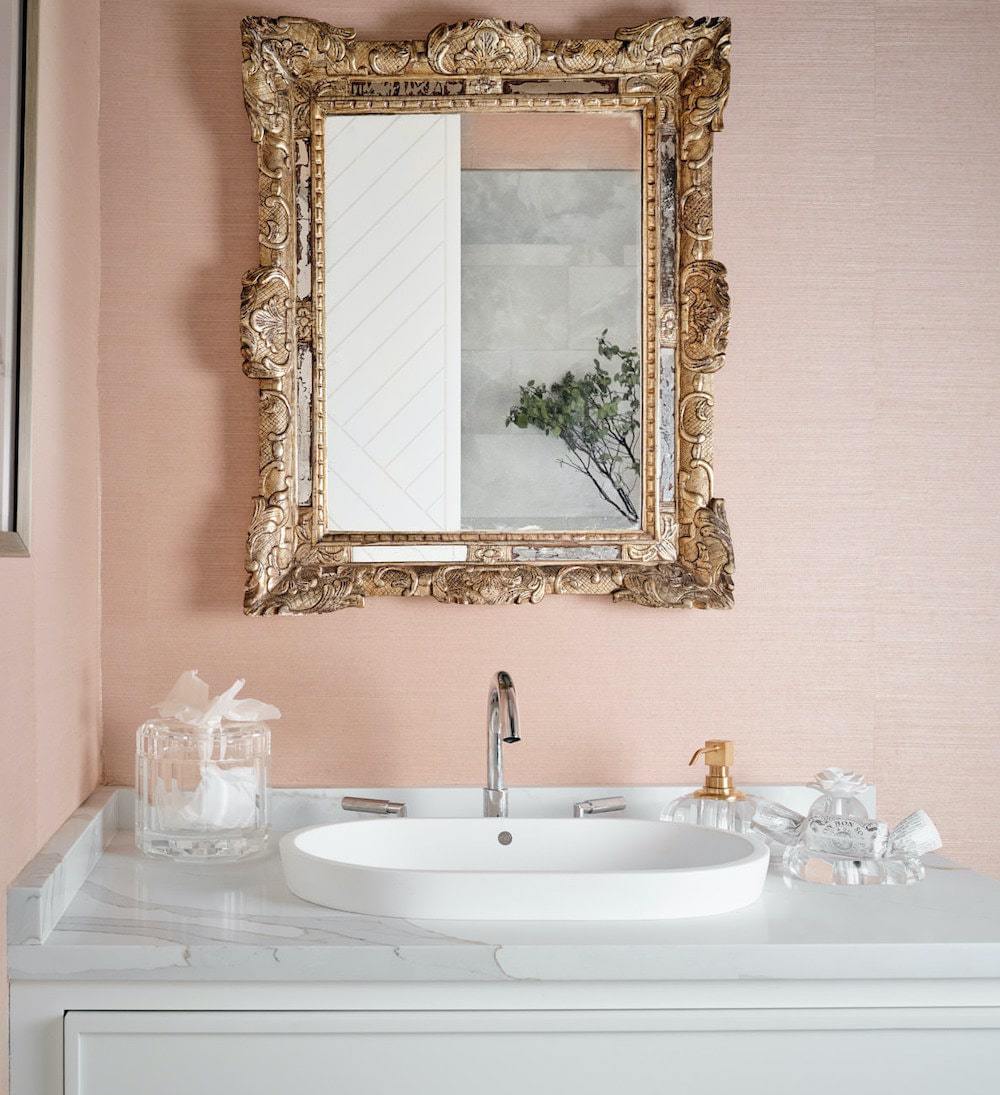 Quartz countertops are made by combining quartz particles with resins, pigments, and other materials. Extreme heat and pressure fuse these together, creating an extremely hard surface that looks and feels remarkably like natural stone. Unlike natural stones, though, they are non-porous, which means that they never need sealing. They are also highly resistant to stains, scratches, and heat. For this reason, many homeowners who crave the elegant look of marble countertops choose install marble-look quartz, such as our Calacatta Solessio quartz, instead.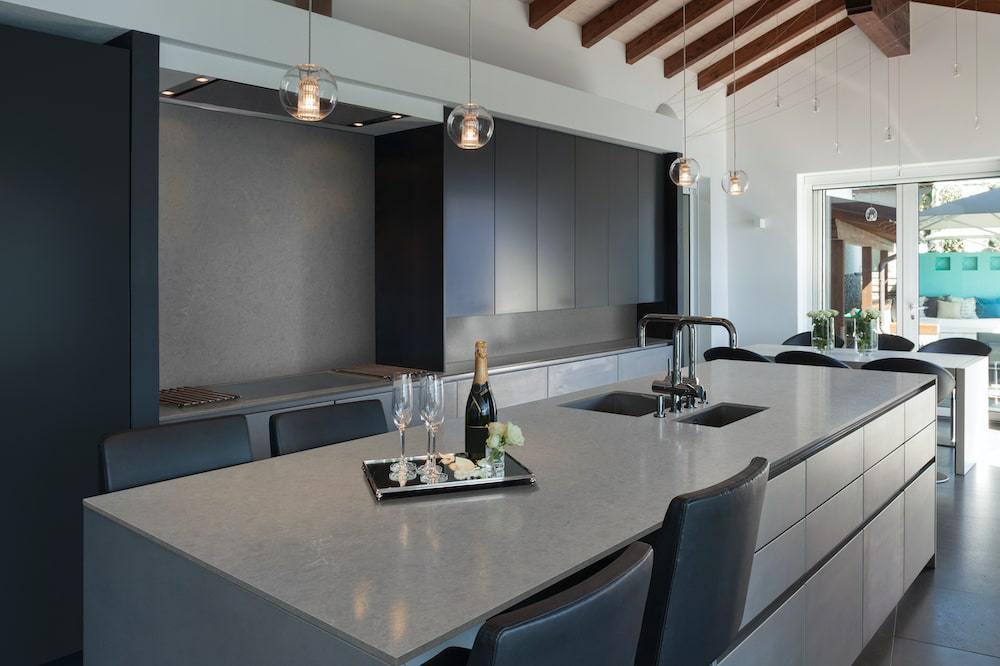 One notable difference between quartz countertops and natural stone is their uniformity in color and pattern. Unlike granite, each quartz slab is identical, ensuring consistency throughout your installation. This is particularly advantageous when purchasing multiple slabs for large projects, matching backsplashes, or kitchen islands. With subtle quartz colors and patterns like Vena Carbona, a skilled professional can create a seamless look so impeccable that you'll hardly notice the transition between slabs.
Finally, although there aren't many materials more durable than engineered quartz, they are not as heat-resistant as granite. So you'll need to be careful to use trivets and protective hot pads. They are also not recommended for installation outdoors since the resins that bind them can discolor with long-term exposure to sunlight.
After learning about the advantages of both granite and quartz countertops, it becomes apparent that there is no definitive answer to the question of which is better. Ultimately, the choice between quartz and granite all comes down to personal preference.
Are you ready to get started on your kitchen or bathroom countertop project? We are industry experts and can help you every step of the way. Chat online with us now, visit an MSI showroom, or contact an MSI authorized dealer in your area.
LEARN MORE ABOUT QUARTZ COUNTERTOPS
GRANITE VS. QUARTZITE: WHICH IS BEST FOR KITCHEN COUNTERTOPS?
5 GRANITE LOOKS IN LOW MAINTENANCE QUARTZ
QUARTZ COUNTERTOPS THAT MIMIC NATURAL STONE: GRANITE, LIMESTONE, AND MARBLE LOOKS