Popular
Beautiful Bathrooms Start With The Countertop
December 16, 2014
Your kitchen may be the heart of the home, but the bathroom is the workhorse. The vanity surrounding the sink is subjected to the humidity from the shower, splashes of water, cosmetic spills, toothpaste, and an entire host of other things. While it may not get as intense use as your kitchen countertops, these concerns must be taken into account.
There are many options when selecting the right countertop for your bathroom. Choose from many classic natural stone options, like granite, marble, or travertine, or opt for an engineered stone, like quartz, which brings the same beauty with an added benefit of lower maintenance. The goal is to be stylish and timeless, yet durable and able to withstand the unique elements of the bathroom for years to come.
Natural Stone
Granite is easy to maintain, durable, and can withstand the everyday stress of the bathroom. Looking to make a statement in a powder room or guest bathroom? Fusion is a dramatic multicolor granite with deep bluish grays, creams, and rust tones and is just one of the more than 250 colors we offer.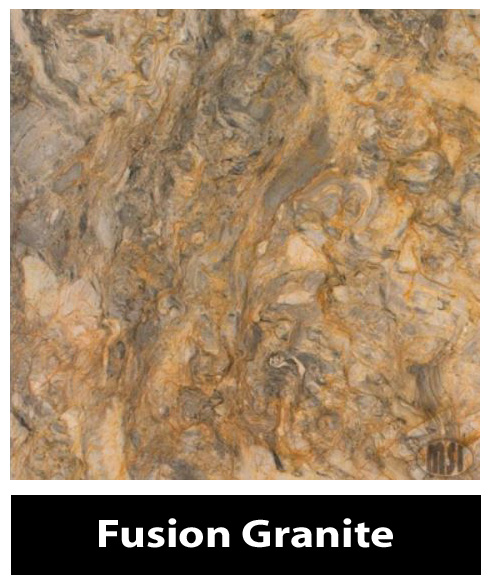 Looking for something more subdued? Our Emperador Light Marble may suit your taste. While many people shy away from marble, it shouldn't be immediately discounted for your project; it holds up well in bathrooms, and adds timeless elegance. We carry more than 60 marble choices to satisfy any design aesthetic.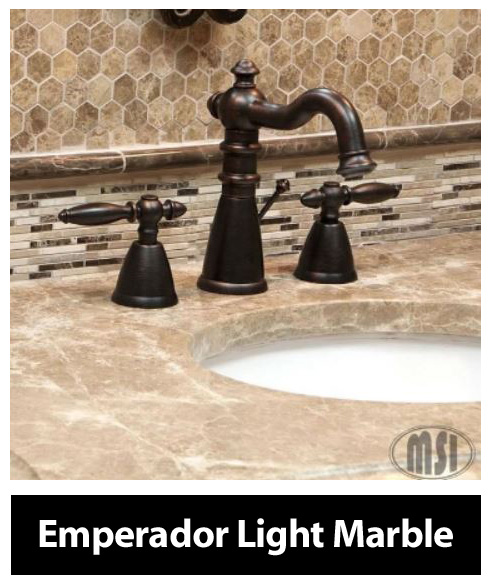 Soapstone is frequently the countertop of choice for laboratories where durability and cleanliness is mandatory. This makes it a perfect choice for many bathrooms. This natural stone is nonporous and can withstand even acidic liquids. It will naturally darken over time, and while it is softer than granite, it never needs sealing.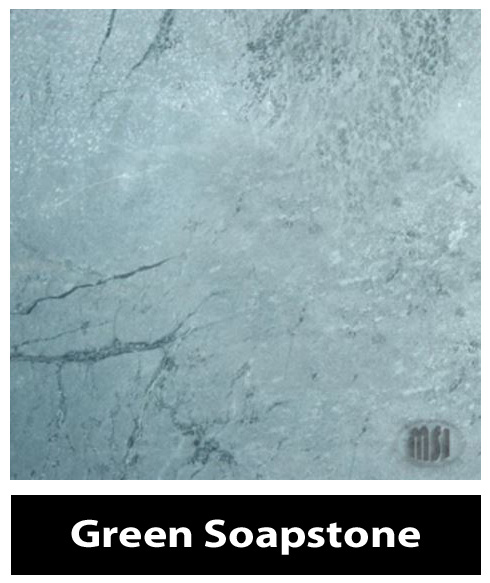 Another durable natural stone, Quartzite, is distinguishable from other natural stones because of the crystals that produce a sparkling pattern. Sea Pearl slabs have darker veins, with shimmering highlights, perfect to bring character into any bathroom.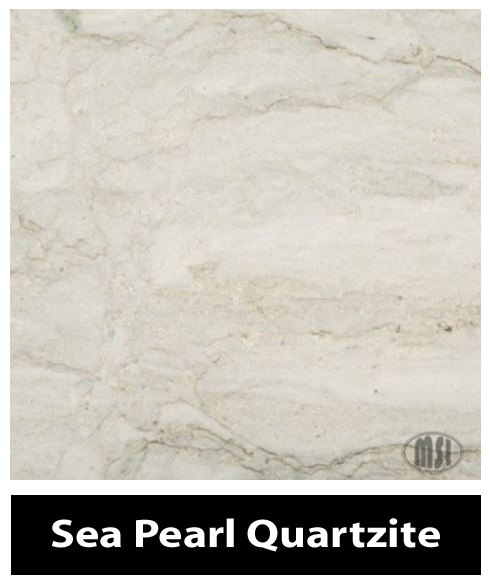 Lower Maintenance Options
Quartz is a good alternative for people looking for style and durability for their bathroom vanity. In fact, it resists stains from even nail polish and other cosmetics! Crafted with care to resemble nature's inherent beauty, or for contemporary style with added flare, design style and choice is up to you.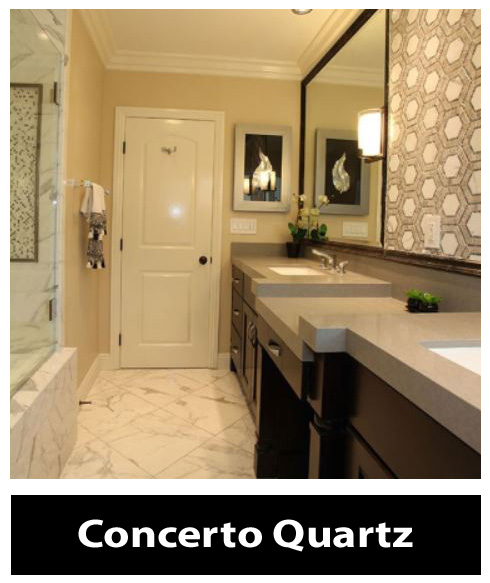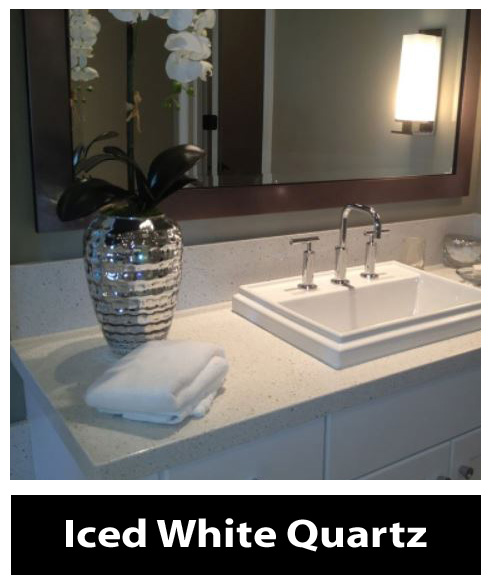 Venetian Marble is engineered from recycled stone and created to be affordable, durable, and environmentally friendly. Available in 11 colors to choose from; this is a great solution for busy bathrooms where you need as little maintenance as possible.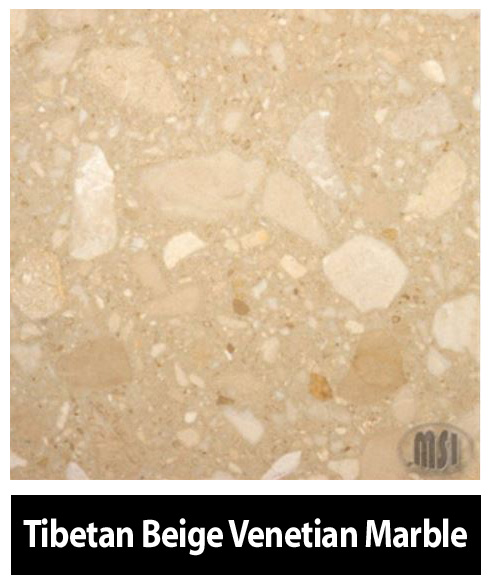 Both of these lower maintenance options are resistant to scratches and do not require annual sealing; simply, they are designed to last a lifetime without continued care.
Whichever stone surface you select for your bathroom vanity, MSI offers a wide range of coordinating tiles for showers, tub surrounds, and backsplashes, as well as flooring to ensure your bathroom is beautifully finished, from floor, to ceiling. And for more inspiration, you can visit our new Bathroom Visualizer Tool which allows you to mix and match your choice of colors, along with cabinet, floor tile and wall options, to envision the bathroom of your dreams!