Quartz Countertop Concrete Look-Alikes That Mimic The Real Thing!
December 07, 2020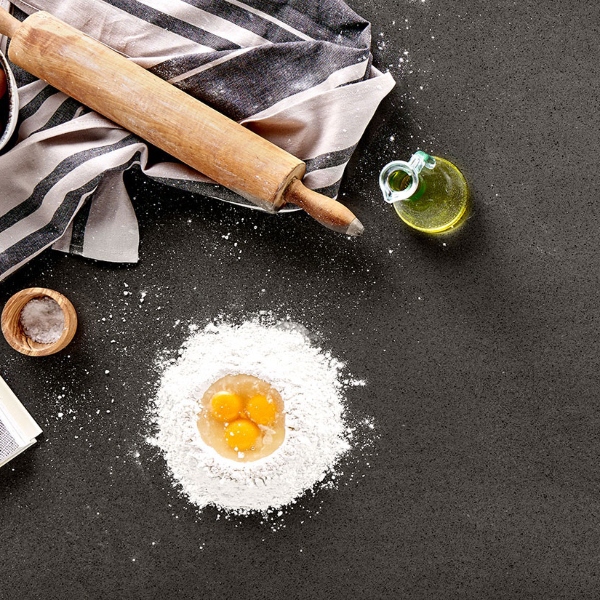 Did you know that the average American kitchen contains about 30 square feet of countertop space?
Well, it's true! If you're looking to ensure that your kitchen is the perfect place for cooking, designing, and entertaining, you'll need to focus on getting high-quality countertops. This can be a challenge, but luckily MSI offers a variety of solutions that you're sure to love.
Read on to learn some of the best quartz countertop varieties that look appealing with any kitchen decor!
Concrete vs Quartz: Why Choose the Latter?
Spending more time at home has inspired a slew of home upgrades- particularly those upgrades that simplify life or with a minimalistic aesthetic. Concrete countertops are at the top of the list when it comes to slick new countertops with a modern look and easy maintenance.
But are they? Upon closer look, homeowners will discover that concrete counters are a lot more delicate than we assume.
The high cost certainly doesn't justify it, nor does it make a significant hardly impact on the resale value of a home. Why would it? It's not considered a luxury countertop material.
But there is one thing we can't argue with- concrete counters look phenomenal! And that's what makes concrete-look quartz so appealing.
Quartz premium surfaces deliver all the maintenance ease and resale value that concrete should have plus all the beauty that concrete does indeed have.
The Best Quartz Countertops that Look Like Concrete
Quartz countertops are an all-around durable material. They can withstand even harsh blows without chipping easily and are unlikely to wear down over time. They also are heat-resistant, fireproof, and have a non-porous surface that prevents staining. This resistance to the elements makes for an attractive and long-lasting alternative to concrete.
Here, we're going to talk about MSI's top three picks for quartz countertop colors and styles that qualify concrete look-alikes. Read on to amp up any interior decor scheme!
Concerto
One of the best options for quartz that look like concrete is Concerto. This countertop slab is a symphony of grays that range from a soft dove hue to icy-cold shades. The base color is richly warm, but its complexity lies in the charcoal specks scattered across its surface.
If you want a subtle sandy countertop, Concerto is perfect for your space. If you have other decor that uses gray as a focal point, this countertop option will complement your decor scheme nicely. This applies to those who use both mid-century modern and contemporary design schemes as well as those who want to give their space an antique appeal.
This slab comes in a variety of shapes and sizes, so you're sure to find something that fits your kitchen. Not only can you get countertops that are 2 or 3 centimeters thick, but you also can get prefabricated alternatives. This makes installation incredibly easy!
Midnight Majesty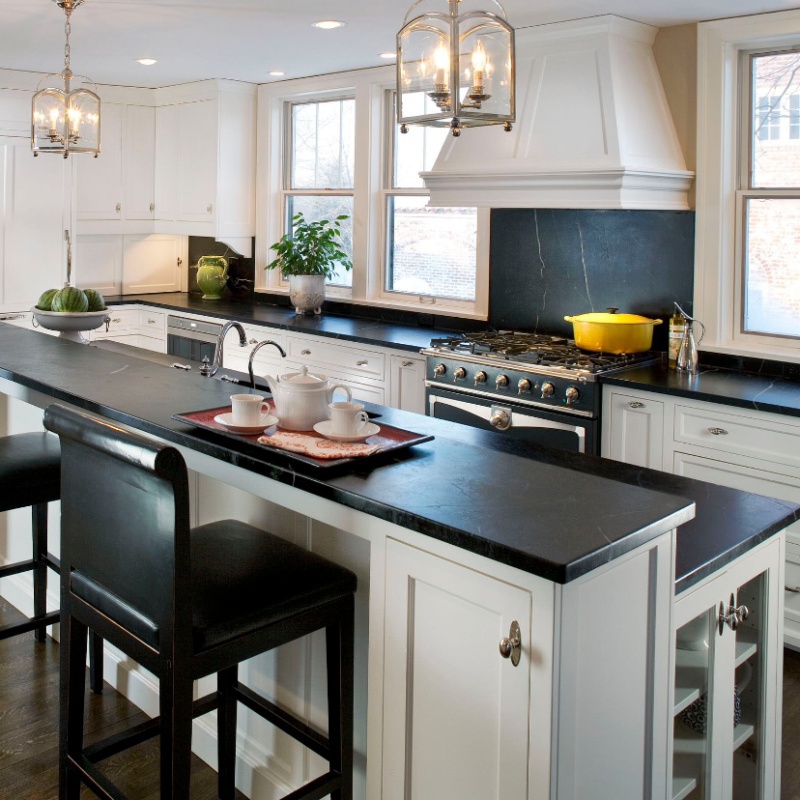 Photo credit: Houzz
If you prefer rich blacks to grays, Midnight Majesty countertops are likely the right choice for you. This sleek and elegant slab features a deep black background that goes with any choice of decor. This timeless hue is complemented with contrasting gray and white flecks that add character to a brightly polished finish.
If you want to add a bit of added sophistication to your home, this is the perfect option for your kitchen or bathroom. Pairing it with white trinkets and sterling silver lighting is a great choice since it will bring out the flecks that make Midnight Majesty so intricate.
Like all of MSI's countertop options, this timeless classic can be used as a backsplash in addition to countertops. Feel free to mix and match, too- using a Concerto backsplash in addition to Midnight Majesty countertops is a visually appealing way to add character to your space.
Babylon Gray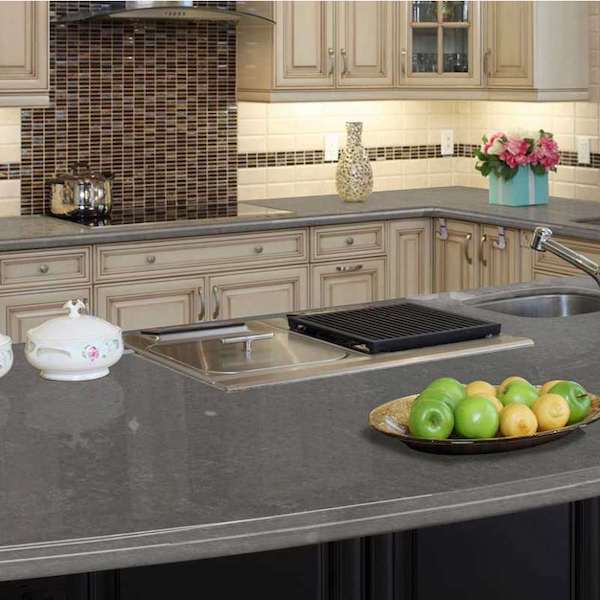 Babylon Gray quartz gives you the best of both worlds that Concerto and Midnight Majesty offer. By this, we mean that it works perfectly with both gray-oriented color schemes and those that incorporate a lot of blacks.
This gorgeous slab features a warm dark gray backdrop, but it is complemented with many other neutral hues. Light grays, browns, and even touches of white make up tiny organic patterns that sprinkle each slab. Because each countertop is made from natural materials, the configurations of these patterns are completely one of a kind.
You can use this style in conjunction with any other MSI slab. Consider using it to waterfall kitchen islands or pair as a backsplash with Midnight Majesty's deep hues.
You can also use MSI's countertop visualizer to see what each option will look like in your home. This tool allows you to select the slabs that you are considering and virtually see what they look like when incorporated into a home. This will give you a better idea of what options look best in kitchens and bathrooms like yours.
Install a Quartz Countertop Today
While concrete is a popular countertop option for homes across the US, quartz is by far superior. It's more durable, more valuable, and comes in a multitude of concrete look-alike styles that homeowners like you are sure to love. Now that you know MSI's best quartz countertop options for your home, it's time to begin the selection and installation process. Contact us to learn more about purchasing these attractive and timeless countertops for your home. We look forward to helping you select the perfect option for your overall aesthetic, so feel free to reach out at any time.
More on Quartz Countertops
How To Choose The Best Modern Quartz Countertop For Your Home
Why Choose Quartz Countertops Over Natural Stone
Reasons to Love Quartz Countertops
5 Things You'll Never Worry About with Quartz Countertops