Get Timeless Style And Natural Beauty With Quartzite Countertops
December 13, 2022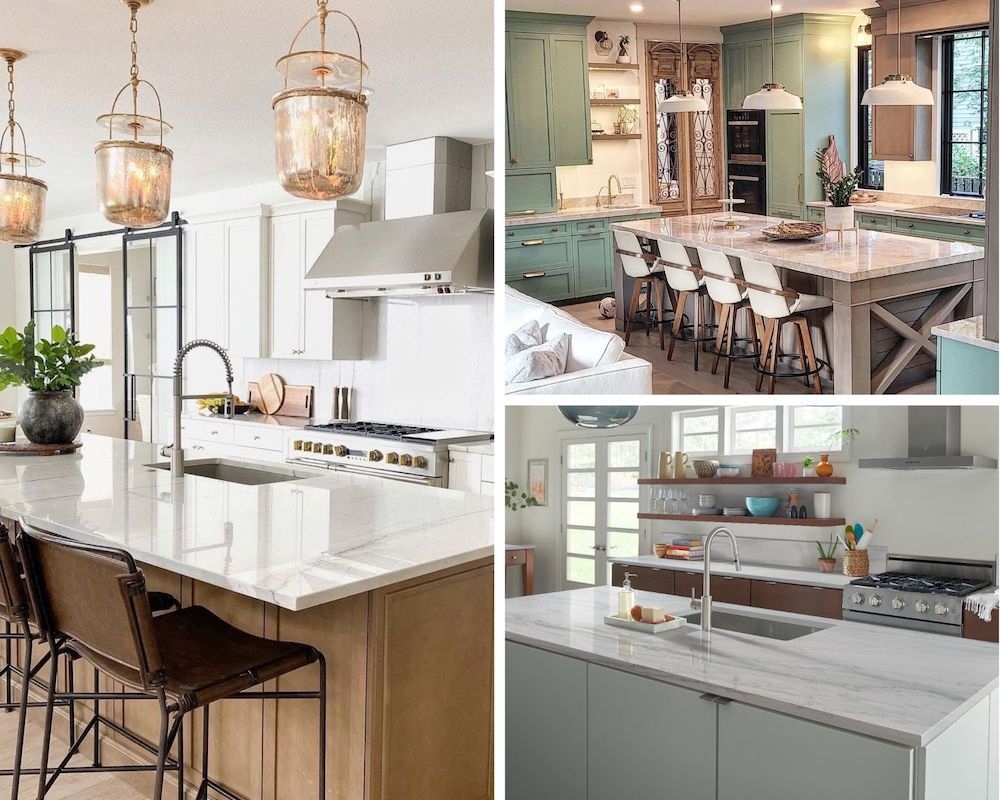 Quartzite is a trendy material for use in the home, particularly as kitchen countertops. Why should you choose to install quartzite countertops in your kitchen? This guide covers what quartzite is, why quartzite is a great choice, what benefits there are to using quartzite for your countertops, and what options are available. Read on to learn more about quartzite and its benefits.
What is Quartzite?
Quartzite is a natural stone derived from sand and quartz. Quartzite is formed when sand and quartz experience high temperatures and high pressures in the earth. It is a beautiful and popular material for countertops, but it must first be quarried and formed into slabs before it can be used to create surfaces for the home. Nevertheless, quartzite is popular for making countertops, walls, staircases, roofing tiles, and more.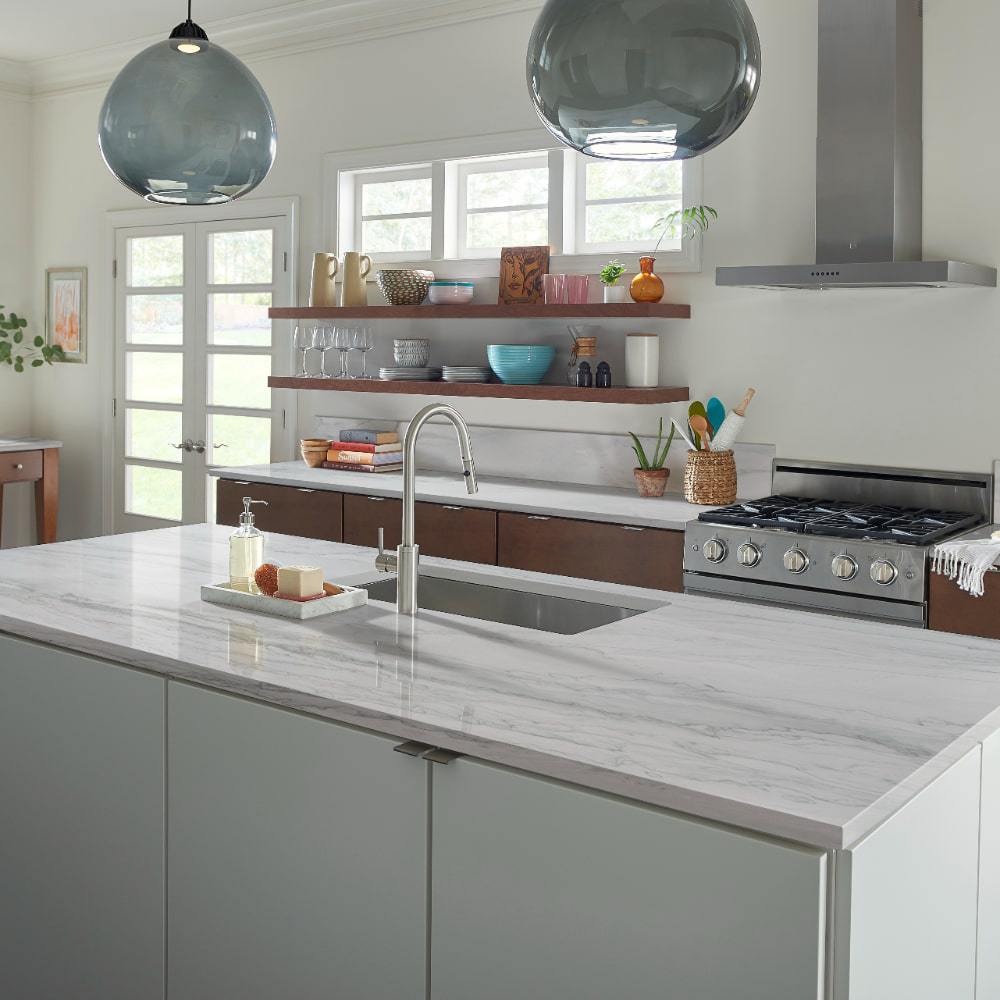 Our beautiful Florida Wave color is a popular choice for countertops. With its creamy white and subtle pattern of soft, nebulous veins of dark gray, it is an excellent option for those who want a beautiful, natural-looking, durable countertop.
Quartzite has been gaining popularity recently, and it is easy to see why. This hard, durable stone possesses a natural beauty and textured feel. It is also stain and heat-resistant. With quartzite, you'll add a flair of luxury and refinement to your kitchen countertops.
What are the Benefits of Using Quartzite for Countertops?
Quartzite is often used to make premium surface countertops for a luxurious home. Many homeowners have realized that Quartzite countertops have several benefits. The following section lists some reasons quartzite is an excellent choice for kitchen countertops.
Natural Beauty and Luxury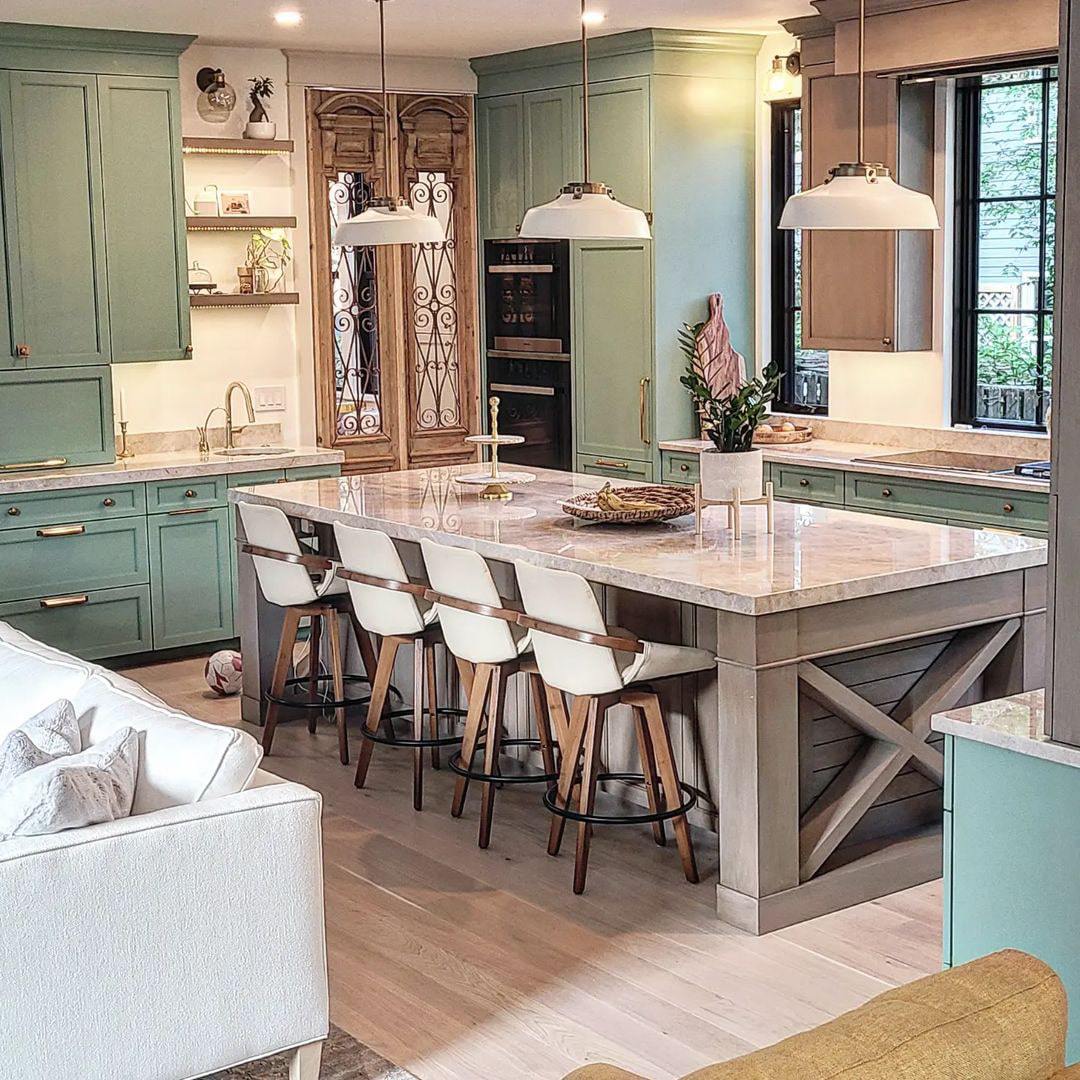 Photo Credit: @to.thestuds on Instagram
Quartzite, which comes from natural stone, has a grainy, natural texture, and Taj Mahal quartzite is an excellent choice for those that appreciate natural beauty. This pattern is a soft white background with gleaming, wispy golden veins throughout. This color choice is perfect for those that like a bit of shine and sparkle in their luxurious kitchens.
Durability
Quartzite is one of the most durable materials available for making kitchen counters. It is a very hard material and tougher than marble and quartz. Quartzite will last a long time if properly cared for.
Quartzite is less likely to chip than other materials, such as marble. It can also handle changing temperatures and extreme hot and cold temperatures well. Quartzite is also resistant to scratches and damage from chemicals.
Stain-Resistant
Quartzite countertops are sealed before installation, and this makes them exceptionally stain-resistant. Clean-up is easy with quartzite counters; you can use a cloth and warm water to clean up splashes and spills easily. It is best to clean messes and spills up quickly and not leave them for later, however. When well cared for, quartzite countertops can last a very long time.
Heat-Resistant
Similarly to granite, quartzite is heat resistant. This makes it the perfect material for your kitchen countertops.
Low Maintenance
Once a quartzite counter is sealed, it is very low maintenance. Wipe up spills with a soft cloth and gentle cleanser, but rest assured that the counter is tough and stain-resistant. Get your quartzite countertop re-sealed about once per year to keep it easy to clean and low-maintenance.
Quartzite vs. Quartz Countertops
Quartzite and quartz are both common materials for kitchen countertops. Although similar in appearance, there are some differences. Quartzite is harder than quartz. In fact, quartzite is one of the hardest materials used for making countertops.
Quartzite is more resistant to chipping and scratching than quartz. Also, the natural appearance and grainy feel of quartzite, due to being made from natural stone, is a benefit quartz does not share. Quartz, while it looks similar to quartzite, is manufactured.
Timeless Style and Natural Beauty with Quartzite Countertops
Quartzite countertops are one of the best ways to give yourself a feeling of grandeur right in your home. At MSI Surfaces, we carry many high-quality products for home surfaces, including quartzite. Our elegant quartzite colors are well-suited for indoor and outdoor use and residential and commercial uses. They can also be used in hot and freezing temperatures.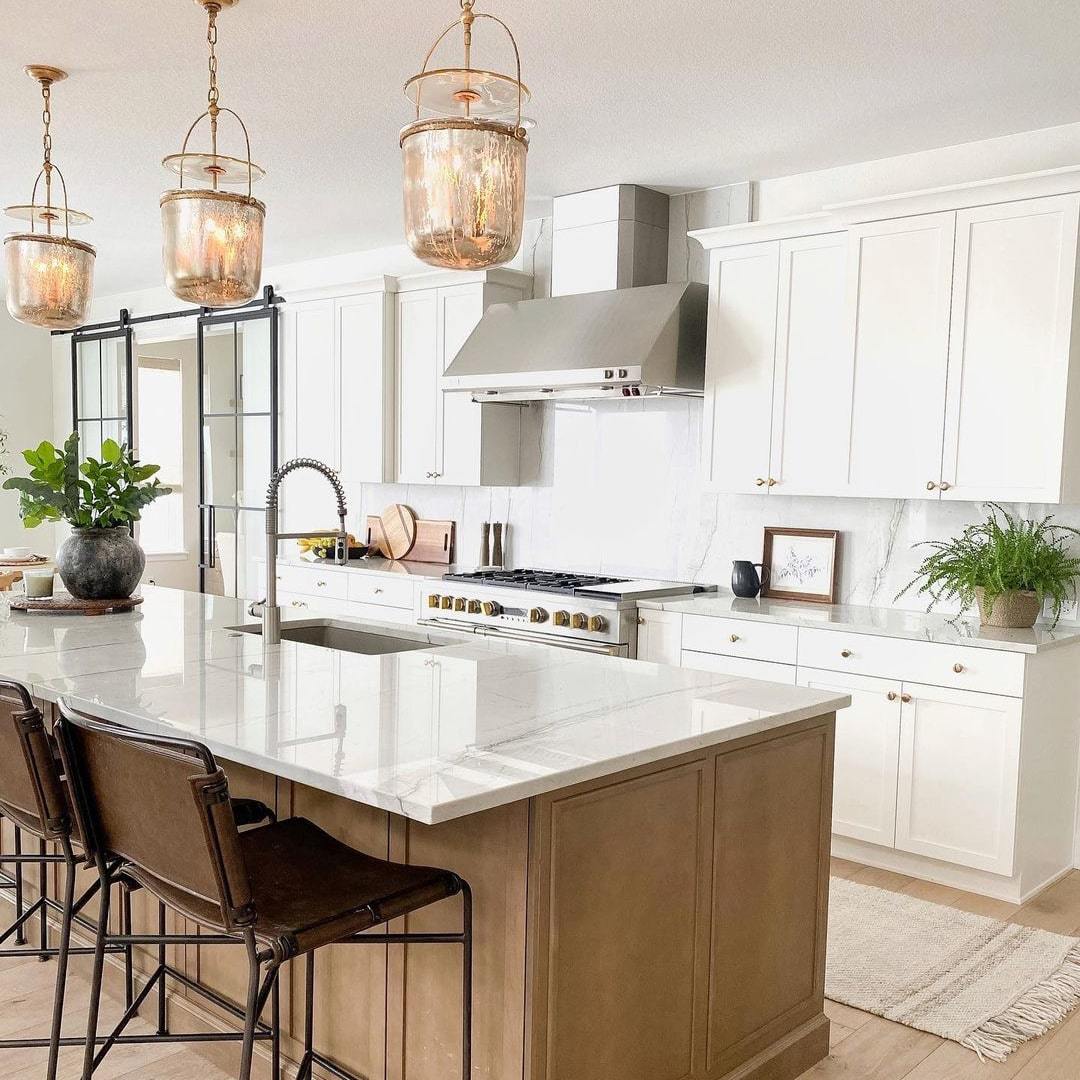 Photo Credit: @copper.on.pine on Instagram
This Zermat quartzite is another wonderful option. Like the Florida Wave color, it has a creamy white with charcoal veins. However, the Zermat veins are bolder and more defined, distinguishing it as its own beautiful pattern. This color choice is great for those that prefer a bolder look for their high-end homes.
Ready to Consider Quartzite?
Quartzite is a fantastic, naturally beautiful material popular for making different surfaces, including kitchen countertops, and there are many great benefits to using quartzite countertops. The natural look and feel, durability, stain and heat resistance, and low maintenance of quartzite countertops are hard to beat. MSI Surfaces has many beautiful quartzite countertop options, including colors like Florida Wave, Taj Mahal, and Zermat.
Does learning about quartzite countertops have you ready to get started on your next countertop project? Before you get started, contact us at MSI and see how we can help you find the material that checks your unique boxes. At MSI Surfaces, we are industry experts, and we are here to help you. You can contact us online, visit one of our showrooms, or chat with us in real time through our MSI website chat feature at the bottom right of our screen. Visit our website to learn more about the benefits of quartzite countertops, or sign up for our newsletter.
Learn More About Quartzite Countertops
THE TOP 5 QUARTZITE COUNTERTOPS FOR ANY KITCHEN STYLE
GET THE LUXURIOUS LOOK OF MARBLE WITH QUARTZITE COUNTERTOPS
QUARTZITE COUNTERTOPS: ARE THEY THE RIGHT CHOICE FOR YOU?