The Benefits Of Stone Look Luxury Vinyl Tile Vs. Natural Stone
February 06, 2023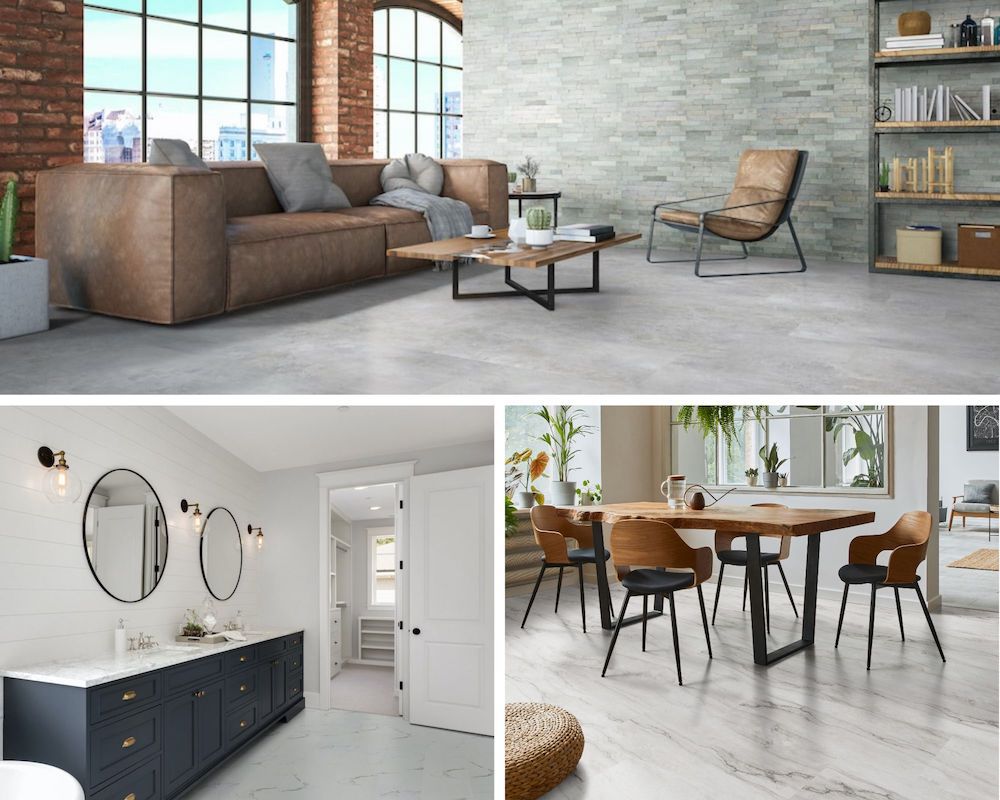 Vinyl flooring has been the go-to cost-effective flooring solution for decades. That said, the arrival of luxury vinyl tile brought a new level of sophistication and luxurious looks to the vinyl category. Stone-look luxury vinyl tile is galaxies away from the vinyl flooring of the past. It not only mimics the appearance of authentic stone, but it provides a long list of superb benefits that the real thing simply cannot offer.
Keep reading to learn about these highly sought-after benefits and how they can remove stress from your busy schedule. We'll also look at five of MSI's most breathtaking stone-look luxury vinyl tile offerings.
APPEARANCE
The first of many luxury vinyl flooring benefits is its fantastic ability to look almost exactly like natural stone. The similarities are so close that many people can't tell the difference. With stone-look luxury vinyl tile, you get the coveted look of glamorous surfaces like marble with the same level of beauty and elegance without the maintenance.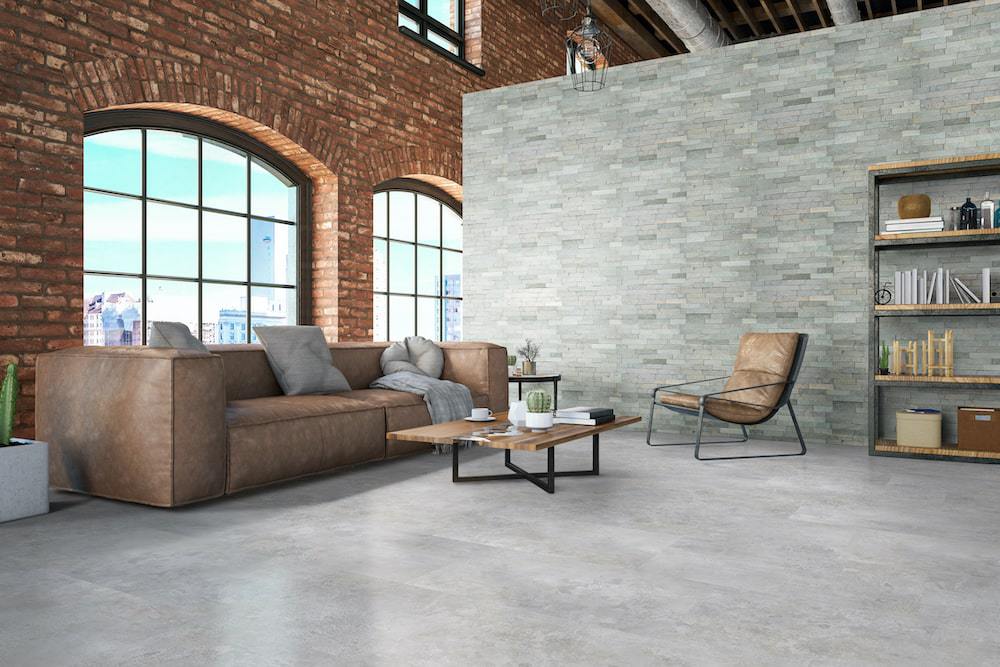 For example, look at the Mountains Gray™ Luxury Vinyl Tile pictured here. Thanks to the MSI exclusive polish, PietraTech™, this stone-look luxury vinyl tile flooring provides the appearance of smooth polished marble, but you'll never have to seal it or reseal it like marble. In addition, the flooring is 100% waterproof featuring our exclusive — CrystaLux™ WearLayer technology. This layer offers supreme protection, providing longevity and durability against everyday wear and tear. It's an excellent choice for basements, since it's 100% waterproof.
AFFORDABILITY
A huge draw to stone-look luxury vinyl tile is its affordability.
You don't have to worry about additional maintenance or installation steps with stone-look luxury vinyl tile. Instead, you get a product that, thanks to advanced technologies, is almost a mirror match for natural stone, delivers more benefits, and costs less.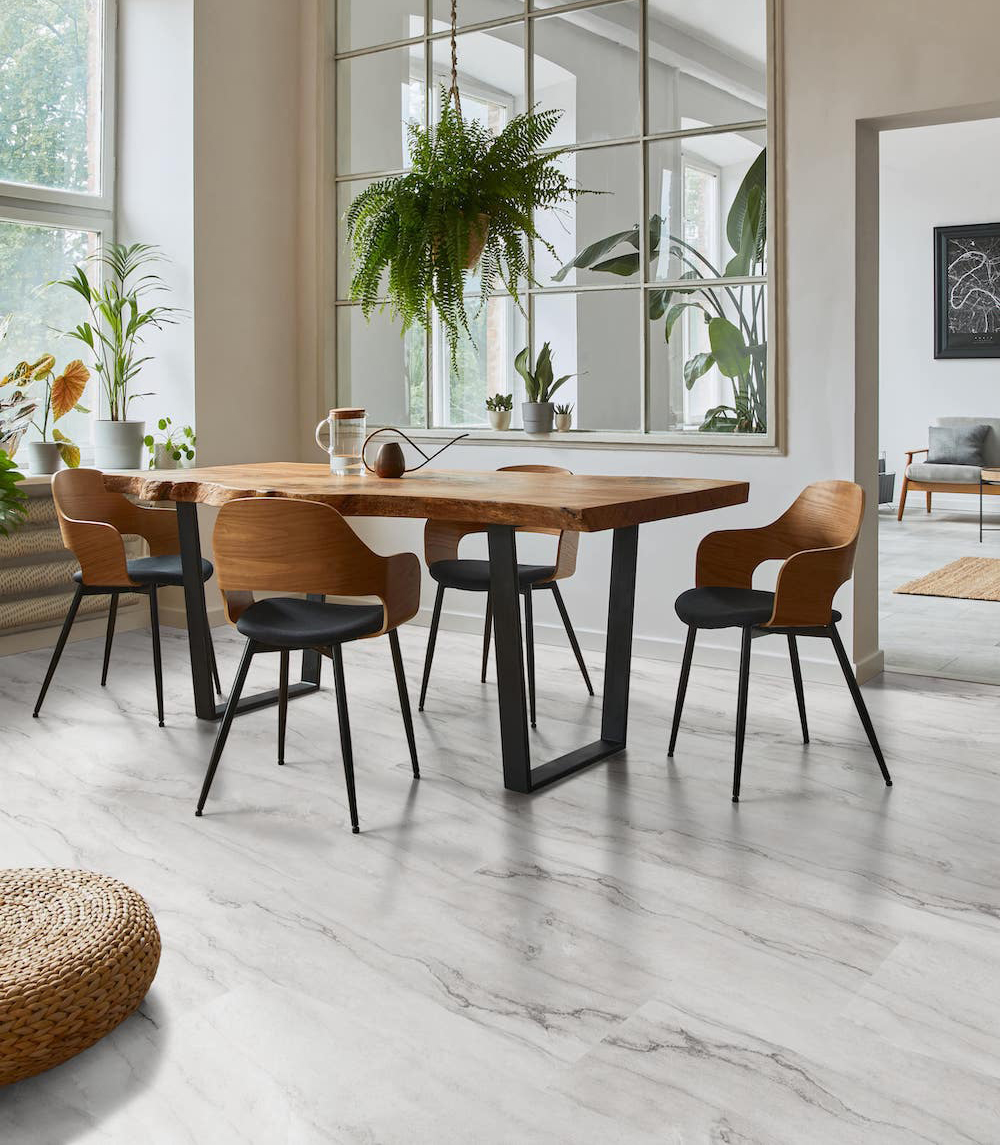 Our Quarzo Taj™ Luxury Vinyl Tile delivers the enticing look of natural stone perfect for the bedroom, kitchen, bathroom, living room, and beyond in a price-friendly and durable tile. Can you tell the difference between this premium flooring and natural marble? It's challenging.
DURABILITY
Durability is one of the primary benefits that draws people to a stone-look luxury vinyl tile. Thanks to our CrystaLux™ technology, this flooring provides advanced protection from scuffs, scratches, indentions, stains, UV light, and the daily chaos of life, even in high-traffic areas. In addition, this wear layer lasts the product's lifetime and never requires re-application, sealing, or resealing. It also features "no acclimation" technology, which allows you to purchase the product and install it on the same day if you're a DIY warrior.
Learn more about the benefits of our stone-look luxury vinyl tiles.

EASY TO INSTALL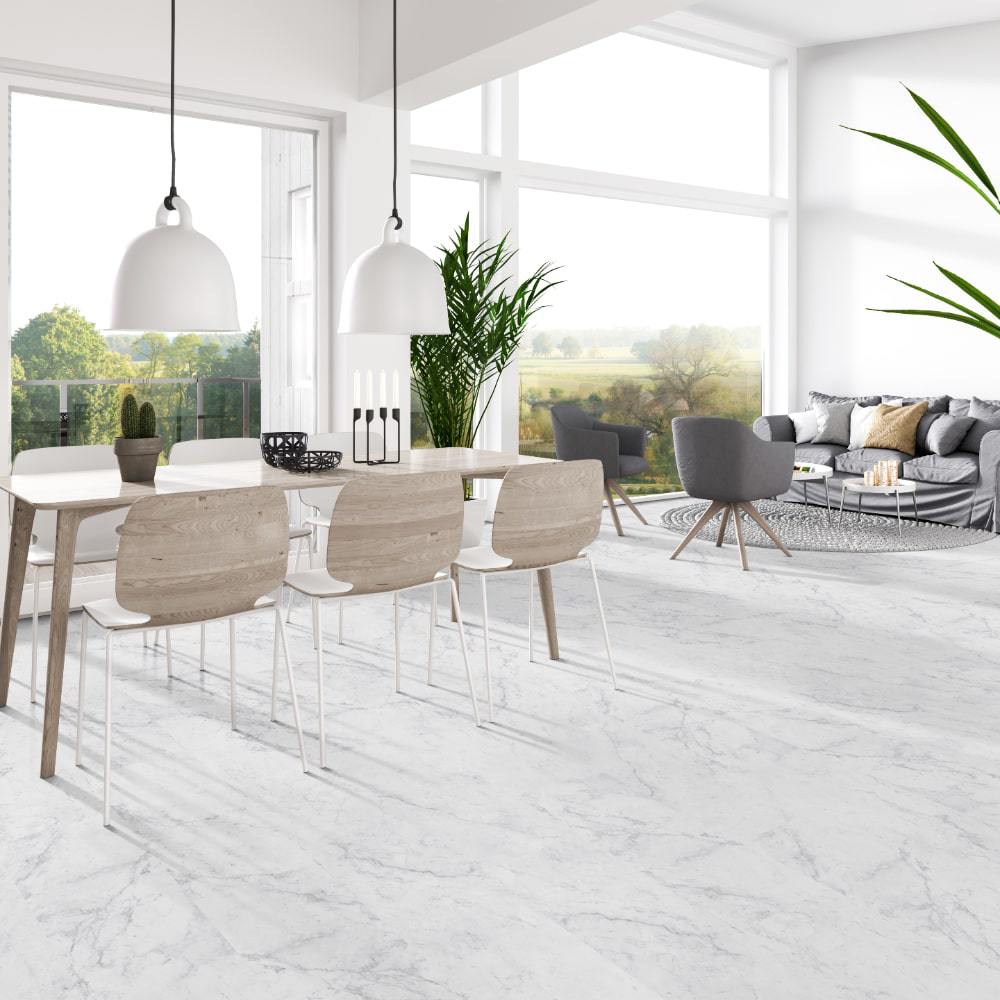 Carrara Avell® Luxury Vinyl Tile with its pre-attached underlayment makes it durable, strong, quiet, and comfortable when walking on. In addition, the patented locking system makes the tiles easy to install. No need for the grout or adhesives required by natural stone.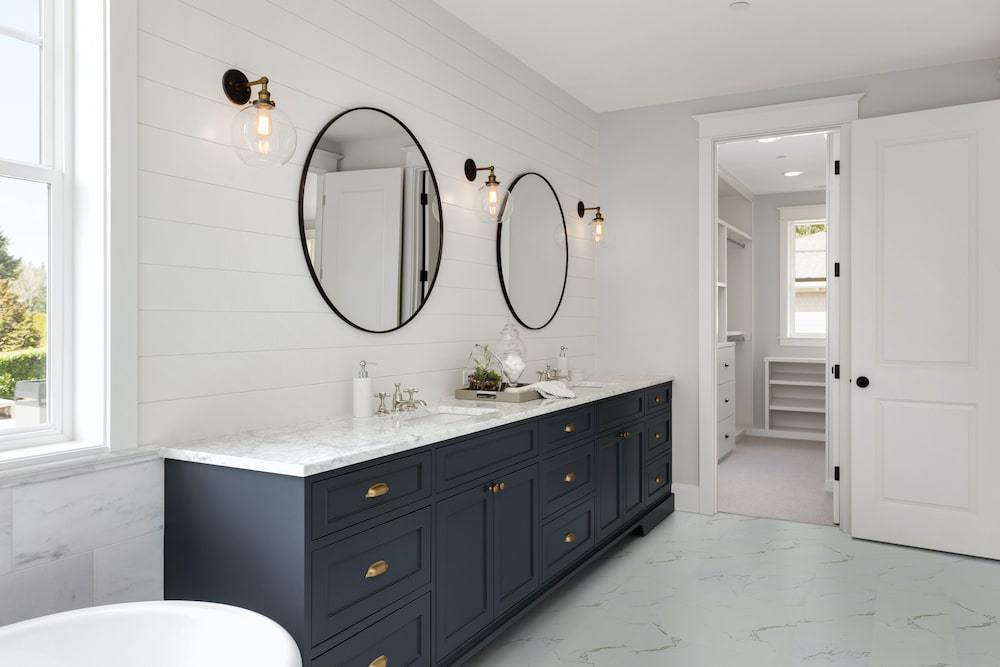 Calacatta Serra™ Luxury Vinyl Tile is the perfect fit in this wet room due to it being 100% waterproof flooring.
ENVIRONMENTALLY RESPONSIBLE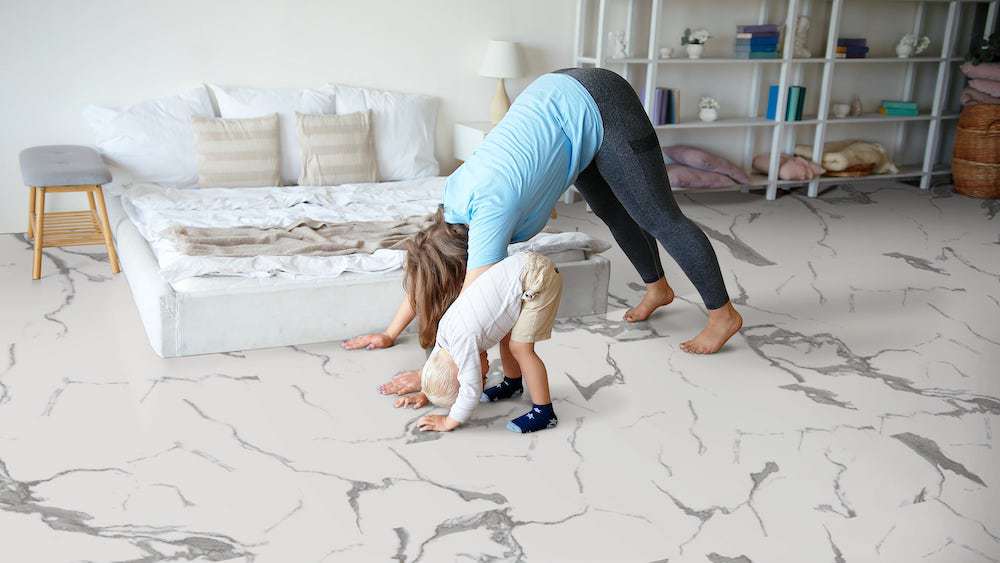 Calacatta Marbello™ Luxury Vinyl Tile, along with our other stone-look LVT products are NSF Certified, Greenguard Gold, FloorScore, and USGBC LEED Certified. Among the many things these ratings and certifications signify are sustainability and air quality within the UL's GREENGUARD Gold standard. It is among the planet's "most rigorous chemical emissions standards for indoor air quality."
Contact us online, by visiting one of our showrooms, or by chatting with us in real time through our MSI website chat feature at the bottom right of your screen. We're here to help, and we cannot wait to see what you do next to make your spaces stand out and shine for your family and friends.
LEARN MORE ABOUT LUXURY VINYL FLOORING
Go Bold with Windsor Luxury Vinyl Tile
Beautiful Stone-Look Luxury Vinyl Tile Featuring MSI's Pietratech™ Technology
Durable And Beautiful: Top 5 XL Luxury Vinyl Tiles from MSI's Ever life® Collection
Comparing Wood Look Tile and Luxury Vinyl Planks - Which Is Right for You?