Tile Style: Out Of The Ordinary Wall Tile
March 01, 2016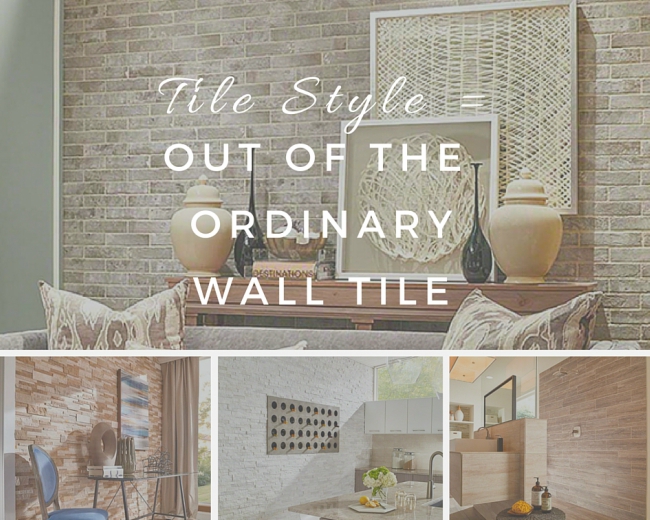 If you dream of a space that looks like it came straight out of a magazine or mimics a model home, then consider adding an accent wall to your room. Creating a focal point filled with wall tile or stacked stone will give your kitchen, bathroom, or living room the out-of-the-ordinary visual interest it needs to stand out from the rest.
Veneto Noce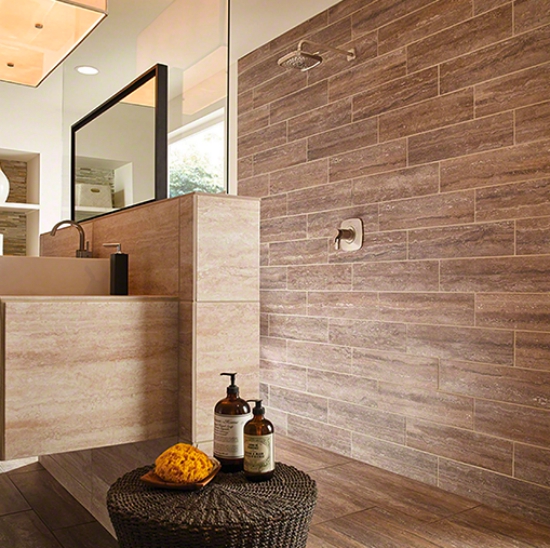 Featured: Veneto Noce
To elevate the style of your modern bathroom, create a wall full of tiles with Veneto Noce. This glazed porcelain tile provides the look of vein-cut travertine without the hassle of caring for natural stone, and its color palette of warm beiges, grays, and creams in a matte finish means this tile works well in contemporary to traditional designs. It comes in various plank sizes, including 6 inches by 24 inches, 12 inches by 24 inches, and 16 inches by 36 inches. Luckily, the larger formats are on trend, but this also means fewer grout lines to scrub, which can be a big plus when it comes to keeping the shower sparkling clean!
Arctic White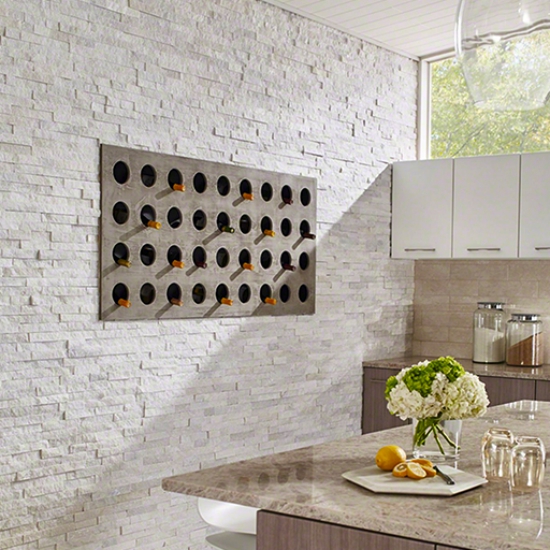 Featured: Arctic White
While you probably have seen stacked stone like Arctic White used on many fireplaces and exterior facades, why not take it beyond its typical use? These striking, snowy white quartzite ledger panels in a split-face finish are 6 inches by 24 inches. They add dimension and texture to this contemporary kitchen and draw the eye directly toward the feature wall, which is beautifully accented with an art-like, built-in wine rack.
Capella Taupe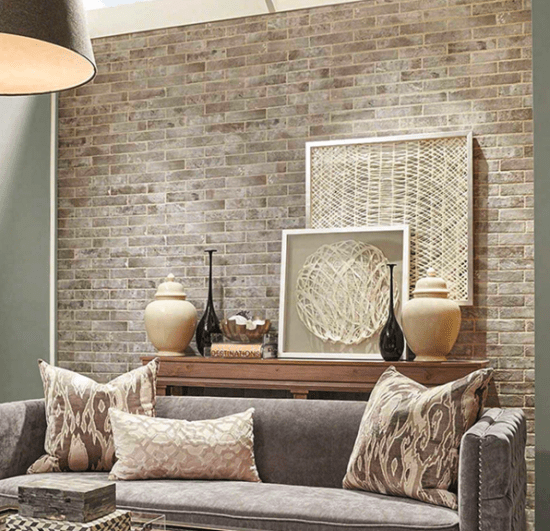 Featured: Capella Taupe
If you long for a room that's bursting with rustic elegance, then use Capella Taupe to create a unique design. This glazed porcelain tile with its matte finish features soft grays and taupes to give it that perfectly aged brick look. In addition to making a magnificent backdrop for a living room like this one, the 2 1/3-inch by 10-inch tiles can also be installed from the floor to the ceiling in a kitchen or bathroom.
Greecian White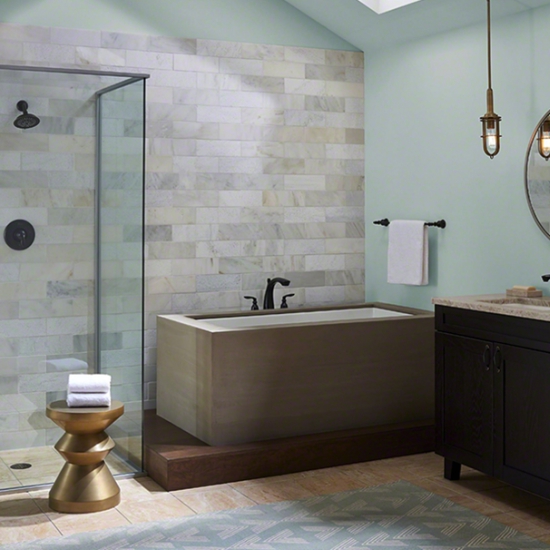 Featured: Greecian White
Marble is commonly used as a countertop, backsplash, or flooring material in both traditional to modern spaces. Breathe new life into a timeless classic by creating a marble feature wall in the bathroom with Greecian White. These 4-inch by 12-inch, multi-finish tiles not only tie together the contemporary colors, but they also draw the eye toward the stunning shower and bathtub in this spa-like retreat.
Casa Blend 3D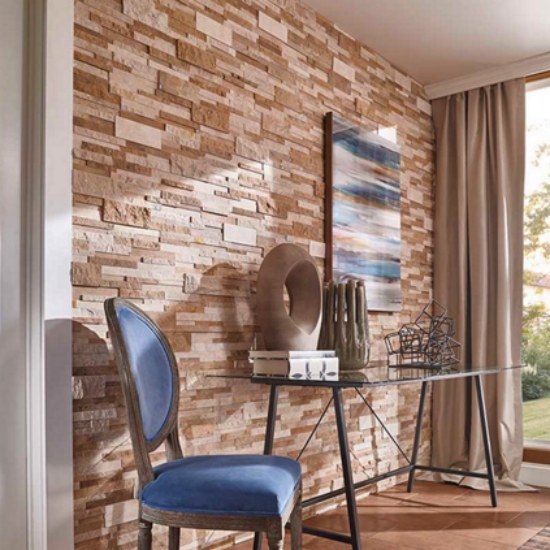 Featured: Casa Blend 3D
A multi-finish stacked stone like Casa Blend 3D is ideal for outdoor applications like retaining walls or outdoor fireplaces, but it can also give your interiors a style boost with its natural travertine stone. The beautiful beiges and soft creams add warmth while the mixture of split-face and honed finishes delivers character. Whether you fill a feature wall in a living room, entryway, or dining room, the neutral palette will allow your accent colors to really pop.
Whether you decide on a wood- or brick-like porcelain tile, classic marble, or stacked stone, you'll be able to install a beautiful feature wall that perfectly reflects your personal design aesthetic. M S International also offers other unique wall tile options to help you take your residential or commercial space to the next level.