MSI's Lookbook: Find Inspiration With Real Products And Projects
April 03, 2023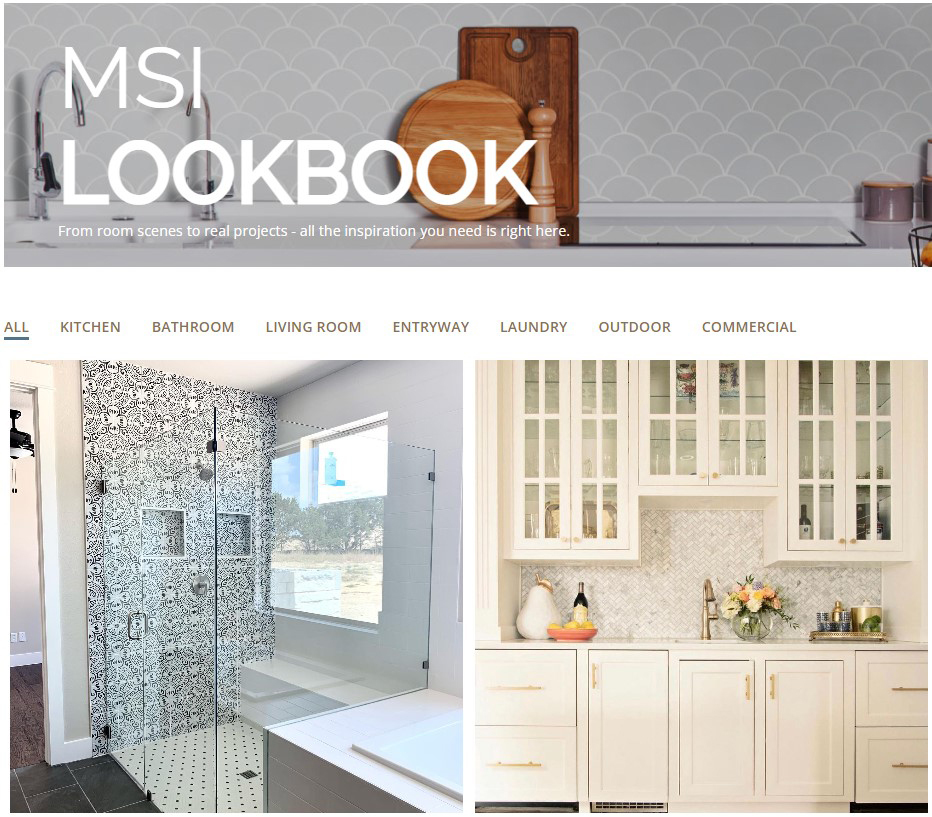 Ready give your space a fresh new look? Remodeling your home may entail replacing outdated countertops, cabinets, and flooring, as well as revamping less functional areas. However, with numerous materials and design choices available, finding inspiration that aligns with your taste and style can be a daunting task.
At MSI, we're happy to help with a gallery of products and projects designed to inspire! Our online Lookbook is the resource that helps you understand how elements work together, so you can pick and choose the pieces perfectly suited for your own home improvement project.
With options for countertops, flooring, and backsplash tile pairings, you'll find the products and features to upgrade the function and modernize the aesthetic of every room.
Whether you want to remodel your kitchen, bathroom, living room, entryway, outdoor space, or even a commercial setting, we've got the elevated inspiration to get you started.
Captivating Kitchens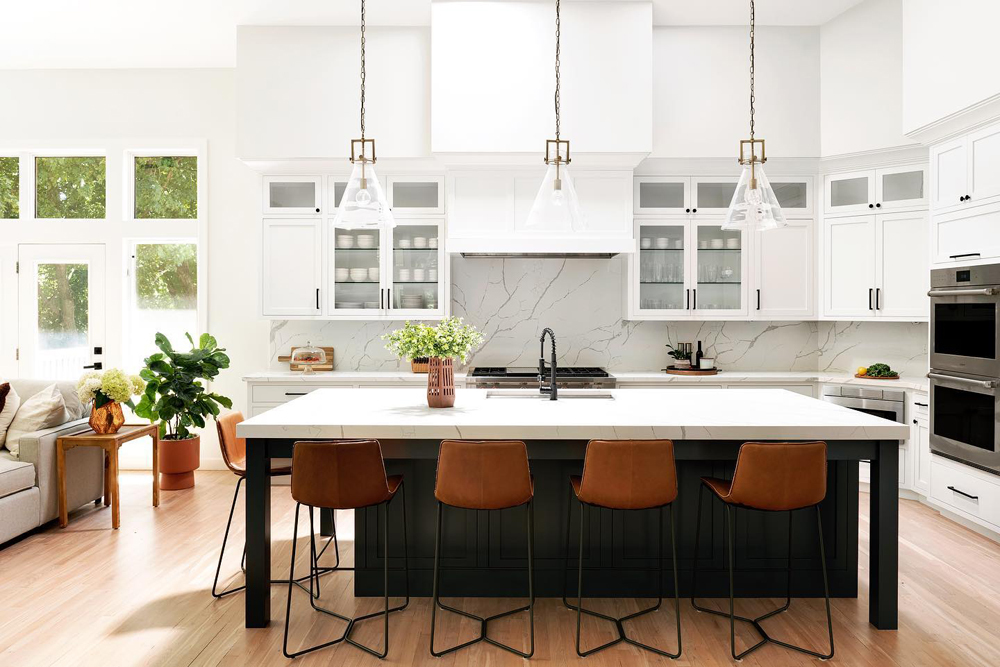 Photo Credit: Calacatta Laza by @metropolisdeisgngroup on Instagram


Updating your kitchen can be an enjoyable and exciting experience, and since you're likely to spend a lot of time there, you want to make it your own. If you are looking for something on-trend and classy, you really can't go wrong with the timeless charm of a black-and-white motif.
With white cabinets throughout, you can use a black island base to create a bold focal point without diminishing the bright appeal of the space. The addition of quartz countertops delivers incredible utility and style.
Marble-look Calacatta Laza quartz, with a bright white background and elegant veining in soft grays and browns, adds movement and interest, while subtle wood flooring brings a healthy dose of warmth to the space.
Beautiful Bathrooms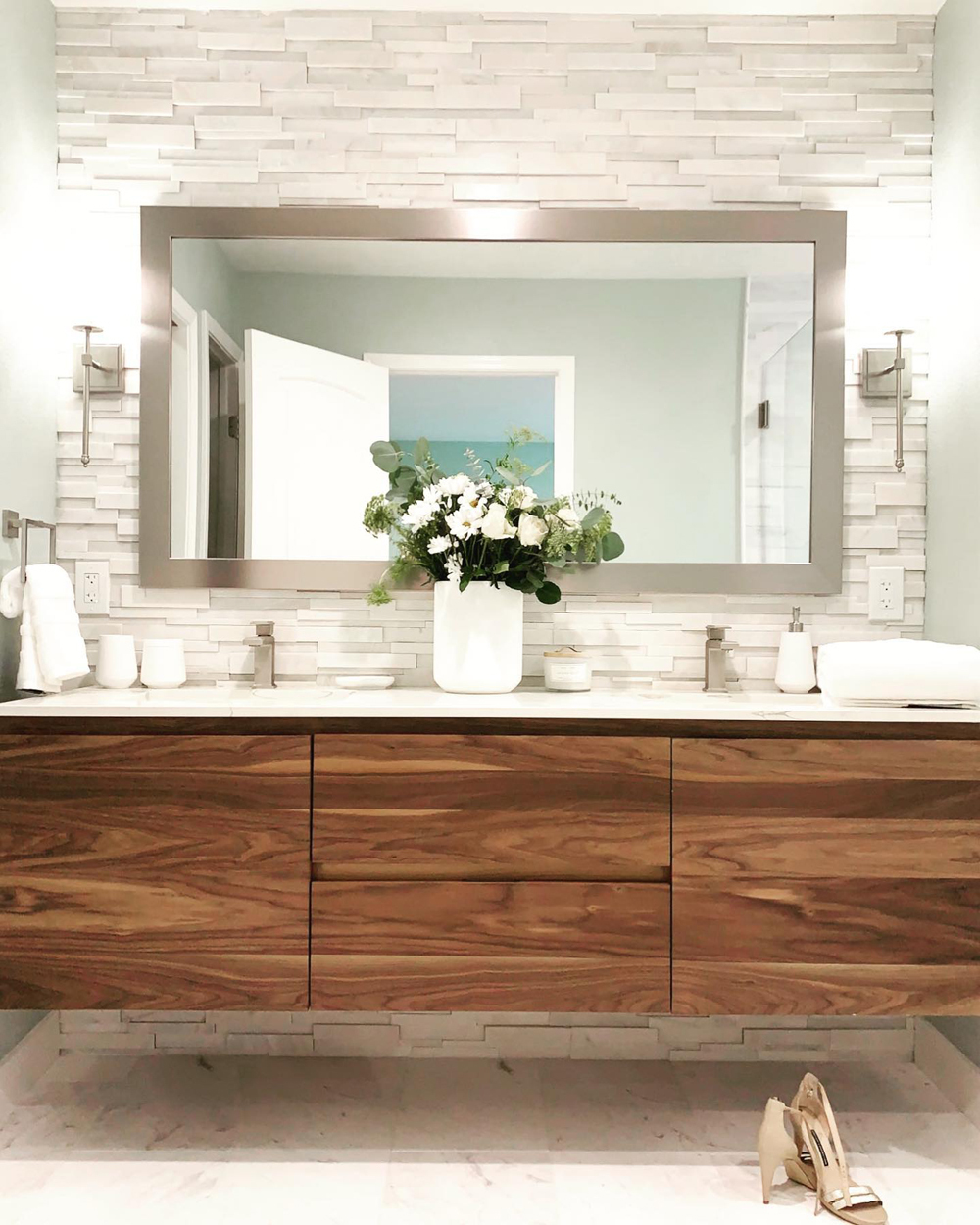 Photo Credit: Arctic White 3D Stacked Stone by @perchinteriors_inc on Instagram


A pristine, tonal white bathroom serves up the spa-like vibes modern homeowners love, but it can lack some visual interest. Adding wooden cabinets imbues your space with nature's organic beauty and warmth and adds some much-needed texture with a stacked stone backsplash.
Arctic White 3D Stacked Stone tile is a crisp, bright counterpoint to off-whites and other tones in your design, and the variety of tile sizes and depths helps create a rich, dynamic visual tableau.
Welcoming Entryways and Living Rooms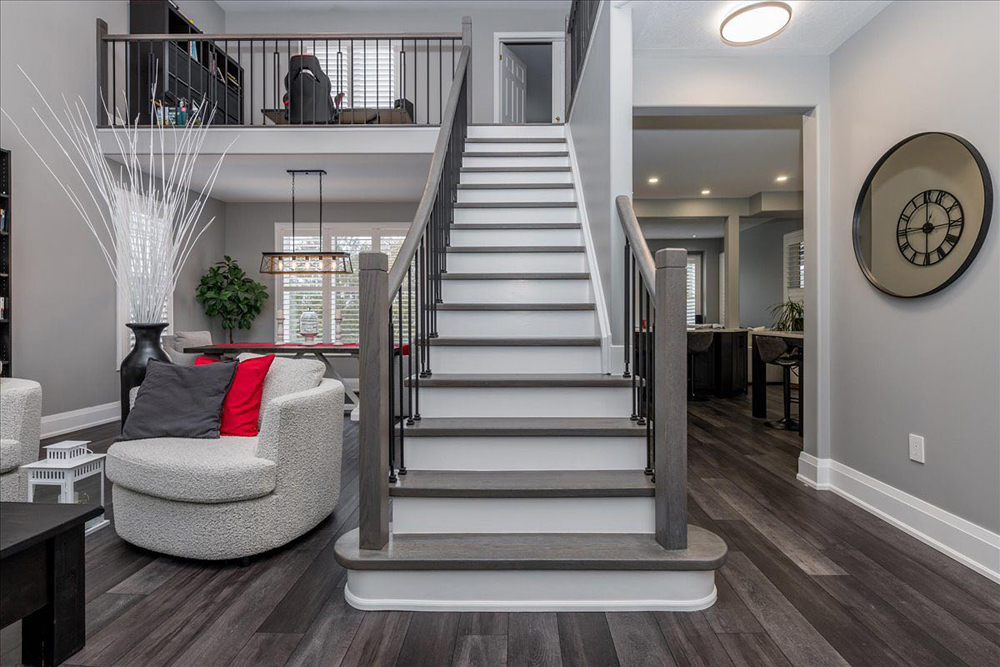 Photo Credit: Dakworth Luxury Vinyl Plank by @jcunlimitedcontracting on Instagram

When family and friends walk into your home, you want them to feel welcome and get an immediate sense of your style. Balancing these two goals is easy with help from our handy lookbook.
Elements should speak to a timeless and harmonious design, from the luxury vinyl flooring you select to the lighting overhead and everything in between.
The subtle transition from the charcoal hues and rich graining of Dakworth Luxury Vinyl Plank flooring to dove gray walls and white trim creates a grounded, neutral design perfect for accenting with textured furnishings and colorful accessories.
Inspiring Outdoor Oasis Ideas
Designing your outdoor spaces can add immeasurable entertaining potential to your property. So whether you install an outdoor kitchen or a simple lounge area, the place to start is with gorgeous Arterra porcelain pavers.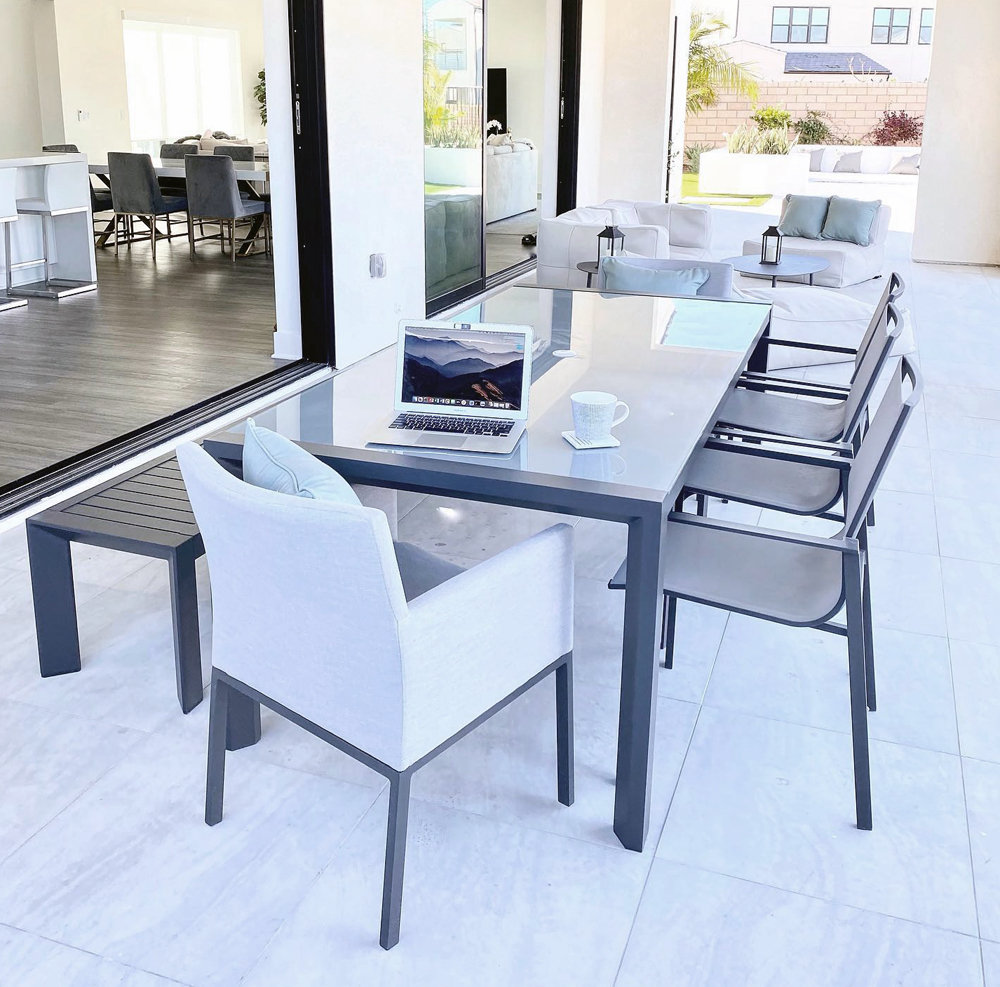 Photo Credit: Praia Grey by @hulovesdecor on Instagram

Our Praia Grey pavers, featuring soft white and silvery gray striations, perfectly offset the vibrant greens of your landscape. Brighter, bolder, and sleeker than concrete, these glazed porcelain tiles are the ideal basis for a stylish patio space.
With modern furniture designs, such as slipcovered lounge seating and a dining set in metal and glass, you can transform your outdoor entertaining space into a Zen retreat for family and friends. These tiles carry through beautifully from indoor to outdoor spaces as well.
Attractive and Functional Commercial Spaces
Commercial spaces require high-quality materials that can withstand heavy foot traffic and frequent use. We offer an extensive range of attractive and durable flooring products, including countertops and wall tiles that can benefit commercial spaces. These products are designed to enhance the aesthetic appeal of the space while providing superior durability and low-maintenance. Our flooring options come in various materials such as luxury vinyl, ceramic, porcelain, and natural stone, allowing for flexibility in design and customization and ensuring that your commercial space is both functional and visually appealing.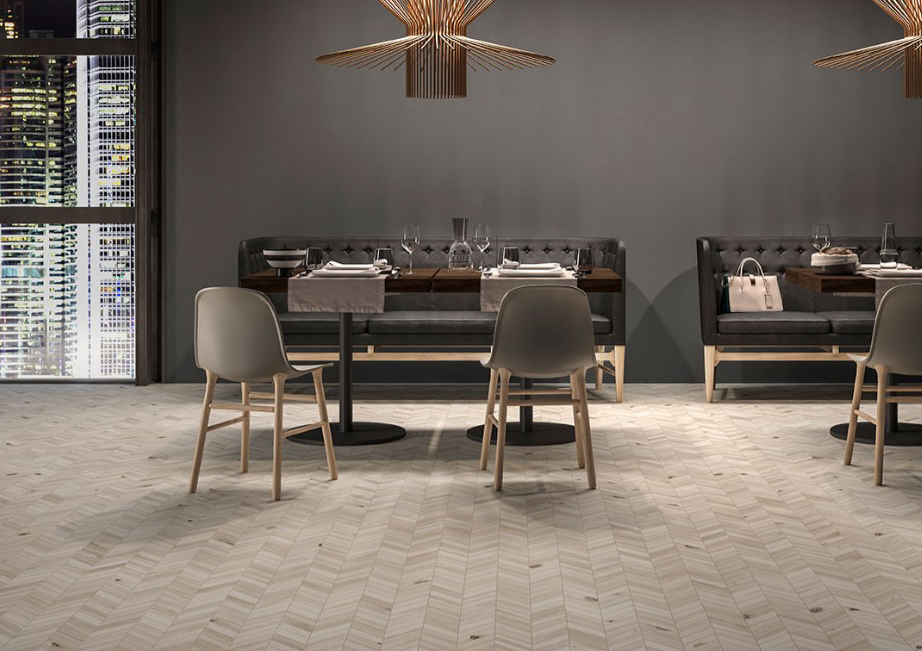 Consider the refined style of Havenwood Dove Chevron mosaic porcelain tile, featuring cream and beige tones that add subtle warmth to any space. Easy to coordinate and suitable for flooring, walls, and backsplashes, this versatile product fills your space with charm and sophistication.
MSI's Lookbook Is the Inspiration You Need
Whether you're interested in luxury vinyl flooring, upscale countertops, an encaustic tile backsplash, or all of the above, we have the elements and inspiration to create the unique spaces that serve as the backdrop to your life. From room scenes to real projects - all the inspiration you need is in one place! Chat with us online to get started, or find an MSI authorized dealer or MSI showroom near you.
LEARN MORE ABOUT LUXURY VINYL FLOORING
Durable And Beautiful: Top 5 XL Luxury Vinyl Tiles from MSI's Ever life® Collection
GLOBAL SPICE: A TREND WITH HEART & SOUL
MSI Luxury Vinyl Flooring Product Overview
Check Out These 7 Instagram Worthy Rooms Featuring Waterproof Flooring From MSI