Is A Backsplash Just For Looks?
January 03, 2019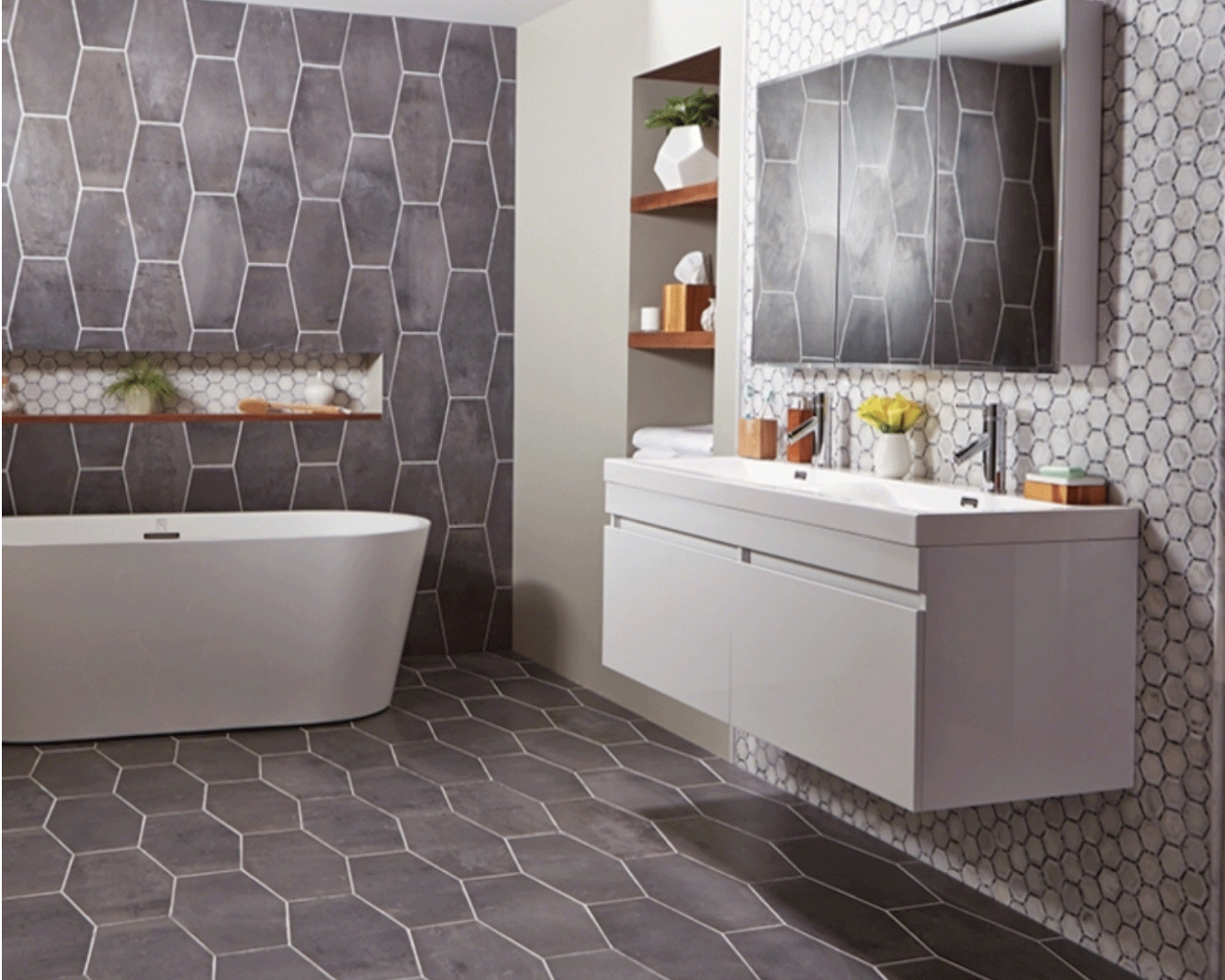 Decorating magazines, websites, and blogs sing the praises of the backsplash in all of its infinite variations. There's no doubt that a backsplash can be beautiful. But, let's be honest — do you really need one?
If you never plan to cook in your kitchen, or if you're a very tidy cook who never accidentally splatters spaghetti sauce on the wall, you don't need a backsplash. If you enjoy scrubbing the wall behind the stove with harsh cleanser to remove the grease buildup, then re-painting the kitchen every year or so, you don't need a backsplash. If you prefer plain, boring walls, forget it, you don't need a backsplash.
In other words… you need a backsplash!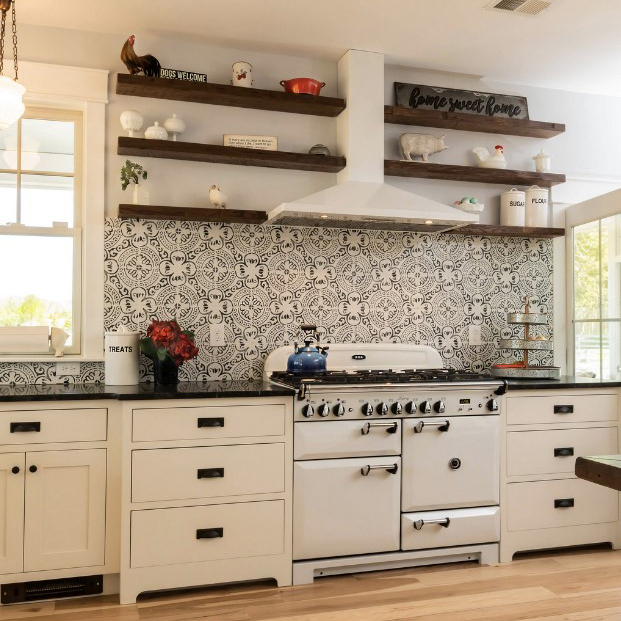 Get this look with MSI's Paloma Porcelain Tile (Photo Credit: Houzz)
A backsplash is often installed for its good looks, it's true. However, wall tile serves a functional purpose in kitchens and bathrooms, and that's the real reason it became so popular. Here's just a sample of the work they do in the home!
Backsplashes prevent water damage. Who hasn't accidentally sprayed the wall while washing dishes or splashed too enthusiastically when washing their face? Plus, exposure to steam can fade and warp walls that only have paint. Water can collect on the wall and drip down behind cabinets, potentially causing water damage and worse, enabling the growth of mold which can contribute to health problems. Over time, exposure to water can even cause major structural damage. Don't let this happen, when the solution is so attractive!
Backsplashes prevent stains, which is important in the house's busiest rooms. Cooking can get messy — pots and pans splatter and bubble on the stove, mixers and blenders sometimes overflow. Most wall tile is nonporous, such as glass and ceramics. Natural stone tile can be sealed so that it also repels stains, so you can focus on your meal prep instead of your dirty wall.
Backsplashes are easy to clean. Behind the stove, grease mixes with steam and collects on the wall. With a glass, tile, or stone backsplash, just wipe it off with a soft cloth and gentle cleanser. It's easy to keep a bathroom or kitchen backsplash hygienic, free of mold, mildew, and bacteria.
However practical a backsplash may be, the visual appeal it adds to a room is also an important function! With all of the modern tile options available in many different materials, colors, and shapes, there's really no reason not to install a tile backsplash in your kitchen or bathroom. Adding a backsplash is one of the most economical, speedy ways to completely change the look and feel of a room.
Your kitchen or bathroom backsplash designs are also a great showcase for your creativity and style, allowing you to create an upscale, designer look that's truly one of a kind. It's great that a decorative element that adds so much character to your home is also truly practical as well!
READ MORE ABOUT MSI BACKSPLASH TILE
How To Maintain Your Marble Tile Backsplash
How To Pair Traditional Natural Stone Backsplashes with Modern Quartz Countertops
2017 Bathroom Backsplash Tile Trends With "Wow" Factor