Pietra Porcelain - Fully Suited With You In Mind
June 09, 2016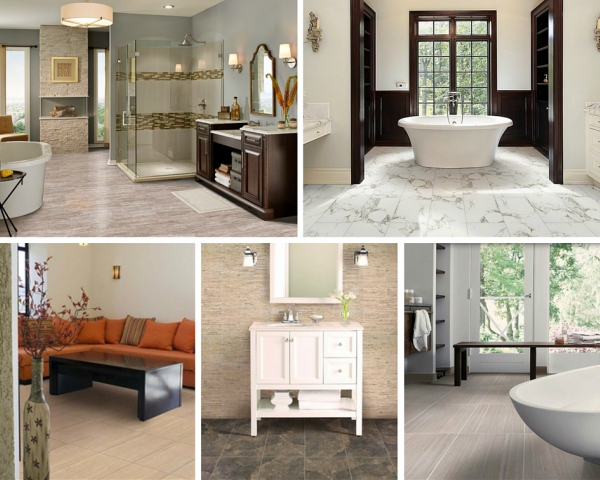 You can't beat the versatility and easy-care durability of porcelain tiles, mosaics, and trims. Yet you find yourself drawn to the classic beauty of natural stone, marble, travertine, etc. Introducing Pietra Porcelain, which delivers the exceptionally realistic look of natural stone products in a variety of formats: square tiles, rectangular tiles, mosaics, planks, and more.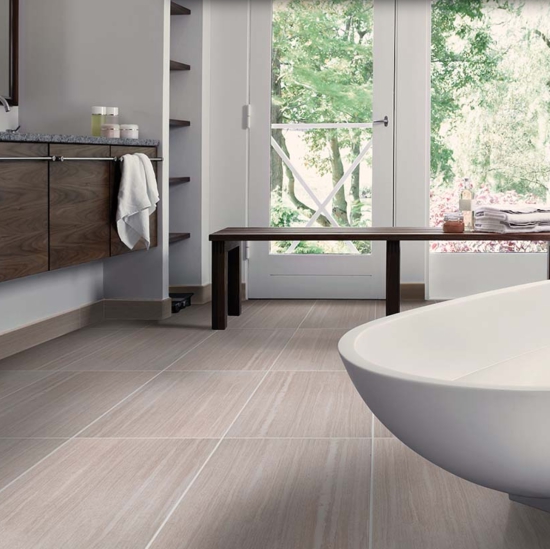 Featured: Orion Porcelain Tile
Calacatta
White-and-cream porcelain tile, featuring darker streaks of brown and gray in a diagonal arrangement. This tile is available either in polished or matte finishes, in a wide variety of sizes, so it's a great choice for just about any project.
Carrara
The delicate beige-gray veining on bright white makes Carrara a great marble porcelain tile for formal spaces, or any room that needs an elegant touch. It is available in either polished or matte finishes, in 12" x 24 tiles, 2" 4", or 2" hexagon (matte).

Castillo Beige
With low, subtle variation, Castillo Beige tiles have a matte finish and are available in the 12" x 24" size. This porcelain tile is perfectly suited for tile flooring, countertops, and backsplashes.
Dunes
Inspired by natural travertine, Dunes is a mid-taupe colorway with soft veins and texture. It is available in a range of sizes and looks fabulous in countertops, backsplashes, walls, or light-traffic flooring.
Dunes Beige
The look of travertine in a warm cream-beige hue, either matte or polished, in two sizes: 12" x 24" and 16" x 32. This porcelain tile is ideally suited for floors and countertops.
Ivory
With subtle veining, Ivory porcelain tile from the Pietra collection is exceptionally easy to match and blend with just about any style of décor or material. Large format 16" x 32" tiles, in both matte and polished finishes, are great for quickly dressing up any room.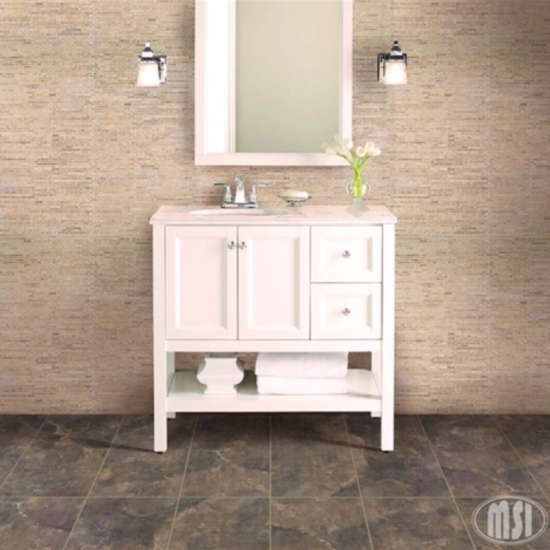 Featured: Lagos Porcelain Tile
Lagos
Brown-toned tiles, available in 2" x 2" mesh-backed mosaics as well as several larger tile sizes, including bull-nosed tiles for end pieces.
Marfil
Marfil porcelain tiles are 18" x 18", polished, and excellent for tile flooring, countertops, backsplashes, shower surrounds, and more. They feature swirls of cream and beige with subtle light veining.

Onyx
Surprisingly close to the look and feel of real, natural onyx, this onyx porcelain tile features shades of white, cream, gold, and light gray with a random pattern of veining and a highly polished finish.
Pearl
The white, beige and gray swirls of Pearl porcelain tiles contribute to a relaxing, restful ambiance in the home environment. With a polished finish, these tiles are available in a wide array of sizes including bull-nose.
Rio Rustic
Featuring rich red-orange, taupe, and gray, Rio Rustic creates a laid-back atmosphere. It is available in 12" x 24 tiles with a matte finish, so realistic you'll have a tough time believing it's porcelain and not truly stone.
Royal
Perhaps the closest in resemblance to natural marble within the Pietra collection, Royal features warm beige with cream-colored veining. This marble porcelain is available in a wide array of sizes, including 2" x 2" mosaics.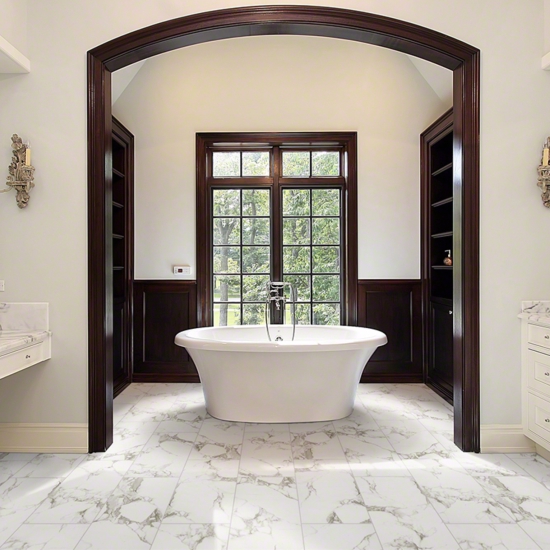 Featured: Statuario Tile
Statuario
White with beige marbling, Statuario is available in either polished or matte finishes with large-format tiles. It delivers a classical elegance, equally at home in a museum or your home entryway.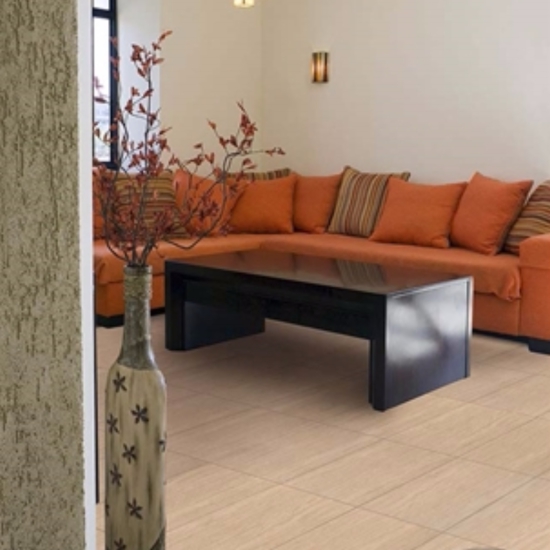 Featured: Travertino Romano Tile
Travertino Romano
The glazed finish of Travertino Romano tiles highlights the beauty of its beige, tan, and white streaks. This matte-surface tile works perfectly for flooring and countertops, kitchen, bath, or foyer.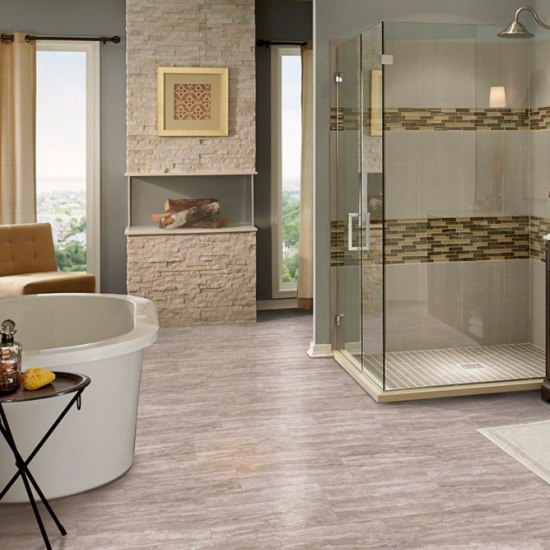 Featured: Venata Gray Tile
Venata
Available in four shades – Gray, Noce, Sand, and White – Venata delivers elegant veining and color variation, resembling polished travertine, and is available in four different sizes including bull-nose.

Vezio Beige
Inspired by Turkish travertine, the veined shades of Vezio Beige may be neutral, but they are anything but boring. Available in a versatile array of tile sizes including mosaics, polished or matte.
Mix and match these versatile tiles, which stand up to light traffic when used for flooring, and stand up to just about any mess you can create on a countertop. Get the beauty of natural stone without the expense, worry, or high maintenance.
READ MORE ABOUT THE DIFFERENT TYPES OF PORCELAIN TILE
New Tektile Fabric Print Porcelain Tile
One Room, Three Looks with Plank Porcelain Tile