Fabric On The Floor? Introducing The Tektile Porcelain Collection
August 08, 2019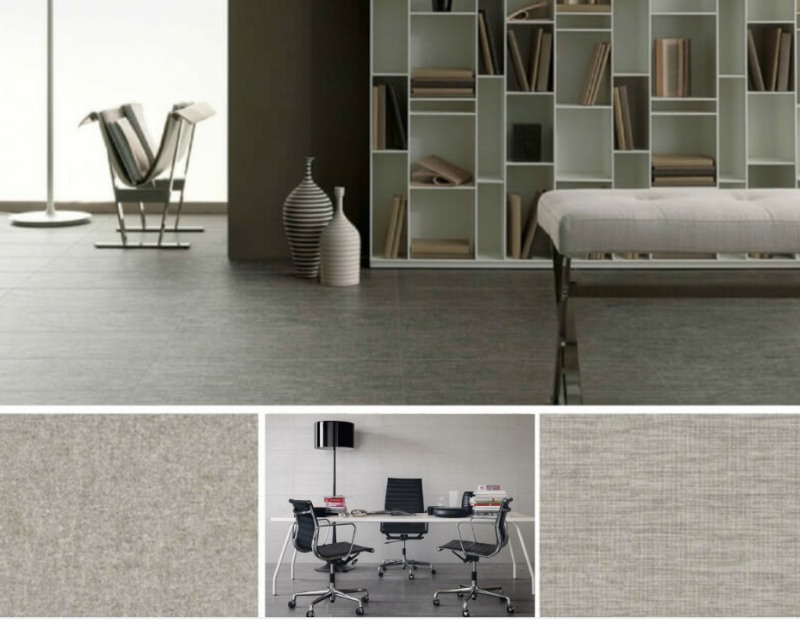 Fabric and carpeting on the floor is beautiful, but not always practical. Some rooms and spaces are better-suited to harder materials like porcelain tile, stone, or wood. In areas like kitchens, bathrooms, laundry rooms, offices, and so on, homeowners with fabric tiles must deal with moisture damage and difficulties in cleaning.
There are many reasons that homeowners are turning away from fabrics when it comes to floor coverings. Cleaning is a big issue, since nobody wants to spend hours vacuuming and steam-cleaning the floor to keep it hygienic. Solid flooring is also better for allergy sufferers. But tile can seem a bit stark and cold by comparison.
We have a solution, though: With today's nanotech-printed porcelain mosaic tile, you can have the luxurious look of fabric you love with none of the hassle.
Even better, when the tile is made of porcelain, the result is an extremely durable, easy-care and cleanable, moisture-resistant flooring material. You're going to love the Tektile Porcelain Collection!
Hopsack Gray Fabric-look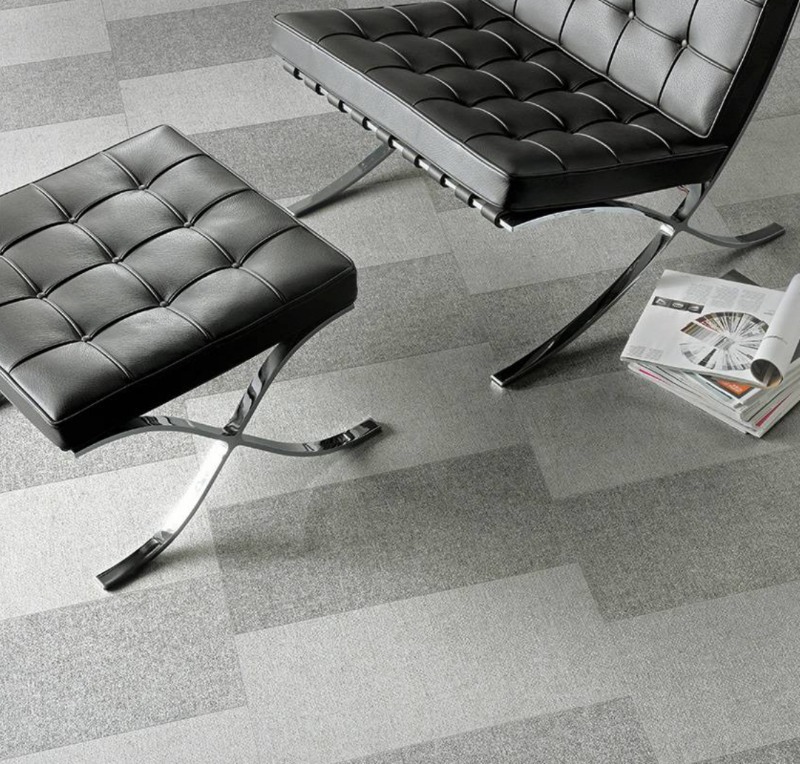 Featured: Hopscotch Gray
Hopsack Gray porcelain tile is ideal for contemporary-style office environments, making the space seem warmer and friendlier without sacrificing the easy cleaning and durability you need. When you combine the gray tiles with Hopsack Ivory tiles, you can create eye-catching, artistic designs. When used alone, the result is sleek and seamless.
Crosshatch Ivory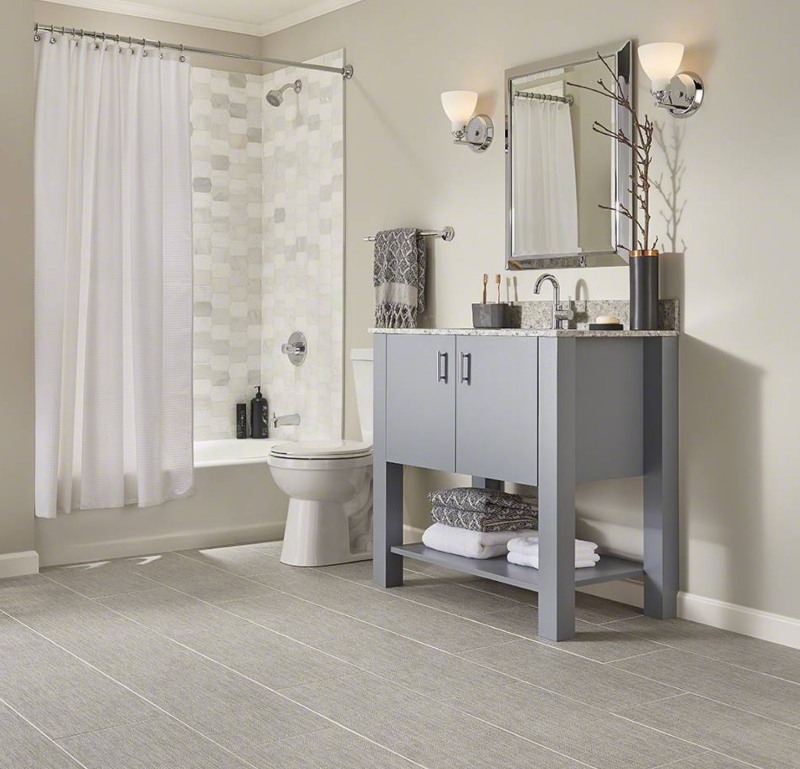 Featured: Crosshatch Ivory
Putting carpet or fabric flooring in a bathroom is asking for trouble! Water, mildew, and stains would ruin it in no time at all. Crosshatch Ivory porcelain tile from MSI's Tektile collection only looks like fabric, though. Super-detailed inkjet printing creates a remarkable illusion that is also long-lasting and won't wear off no matter how often the flooring is scrubbed clean.
Lineart Gray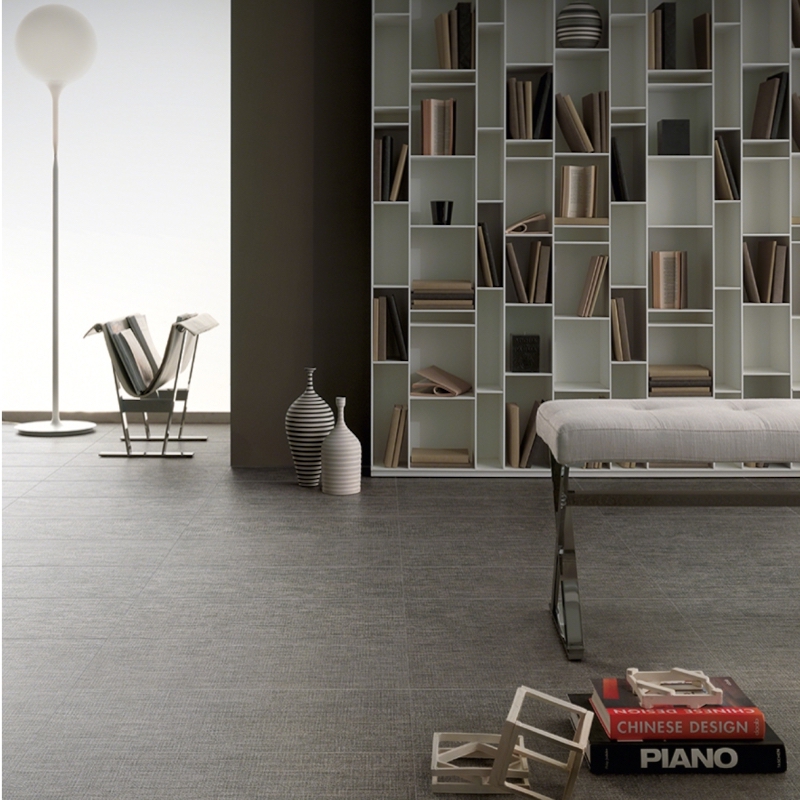 Featured: Linert Gray
In high-traffic areas, whether in the home or in a commercial space, the most practical floor covering is a durable tile — but the effect can be cold, stark, and unappealing. The fabric texture of Lineart Gray porcelain tile adds character with its texture and matte-look glazed surface. The woven texture stands out on this tile, complementing the linear, straight lines of other design elements such as the bookshelf in this image.
MSI specializes in bringing you the latest designs and highest-quality surfaces so you can have the best of both worlds: practicality and beauty, with no need to sacrifice either. The Tektile collection is only one example of this achievement; it's perfect for flooring, but can also be used as porcelain wall tile for backsplash designs and accent walls.
Need more inspiration? Visit MSI's web gallery to see the entire Tektile collection along with all the other gorgeous porcelain tile varieties available for your home.
READ MORE ABOUT THE BENEFITS OF PORCELAIN TILE
The Newest Innovations In Porcelain Tile
Defining the PEI Rating For Porcelain Tile
Brand New Porcelain Tile Floor Designs
Express Your Style with Our Oxide Porcelain Tile Metallic Looks