The Newest Innovations In Porcelain Tile For 2018
March 23, 2018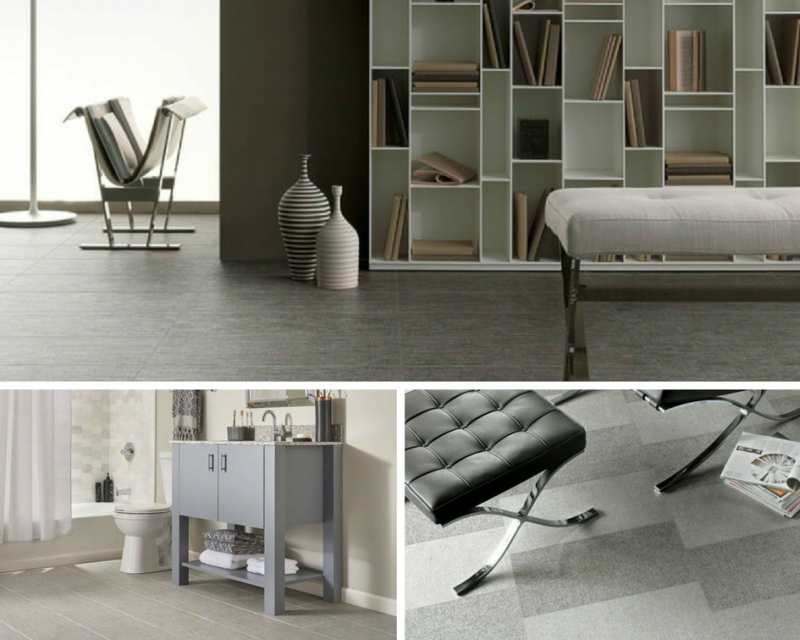 If imitation is the sincerest form of flattery, then the imitations in MSI's TekTile line of durable and affordable porcelain tile are a true winner. That's because modern inkjet printing technology has allowed porcelain tile to convincingly mimic many different types of fabrics and textures.
Today's porcelain tile can be made to look like wood, linen, leather, or even carpet. Unlike early inkjet replicas, the evolution of the technology has led to high-quality printing that penetrates porcelain tile. The result is a brilliant and durable faux material that's hard to distinguish from the real thing.
So, if you're ready to upgrade your home décor with modern texture, color and design, check out MSI's TekTile Porcelain Tile Collection for an incredibly realistic textured look.
Gray Hopsack Porcelain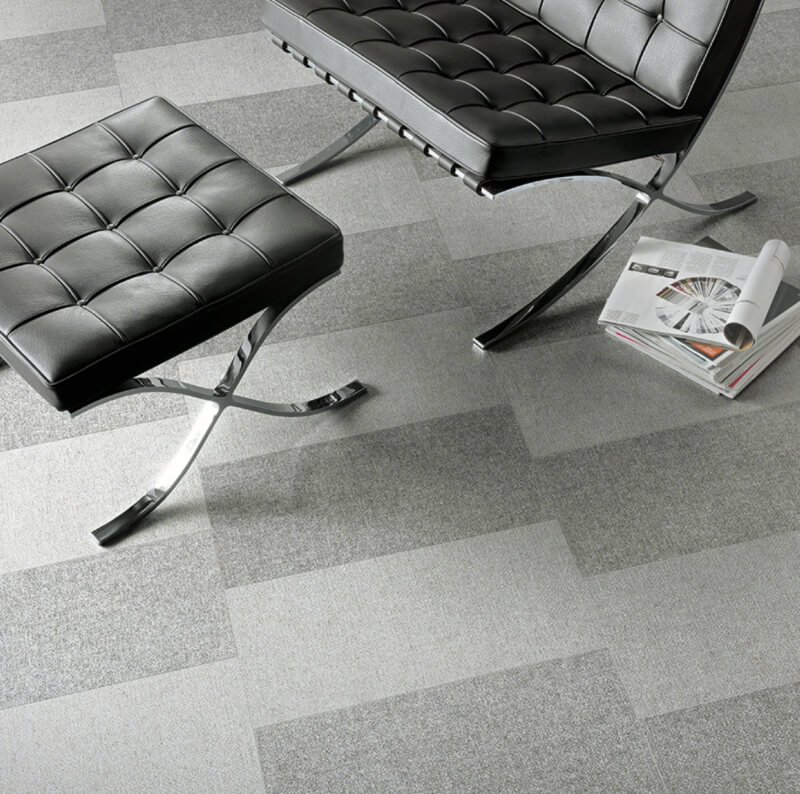 Featured: Gray Hopsack Porcelain
Gray Hopsack Porcelain is a large format porcelain tile that features mid-gray tones in a rough-fabric pattern. This modern tile is a great choice for porcelain flooring in family rooms, laundry rooms, mud rooms, and other informal, high-traffic areas in your home. Install Gray Hopsack by itself for a more solid look, or combine it with Hopsack Ivory in an eye-catching pattern.
Ivory Crosshatch Porcelain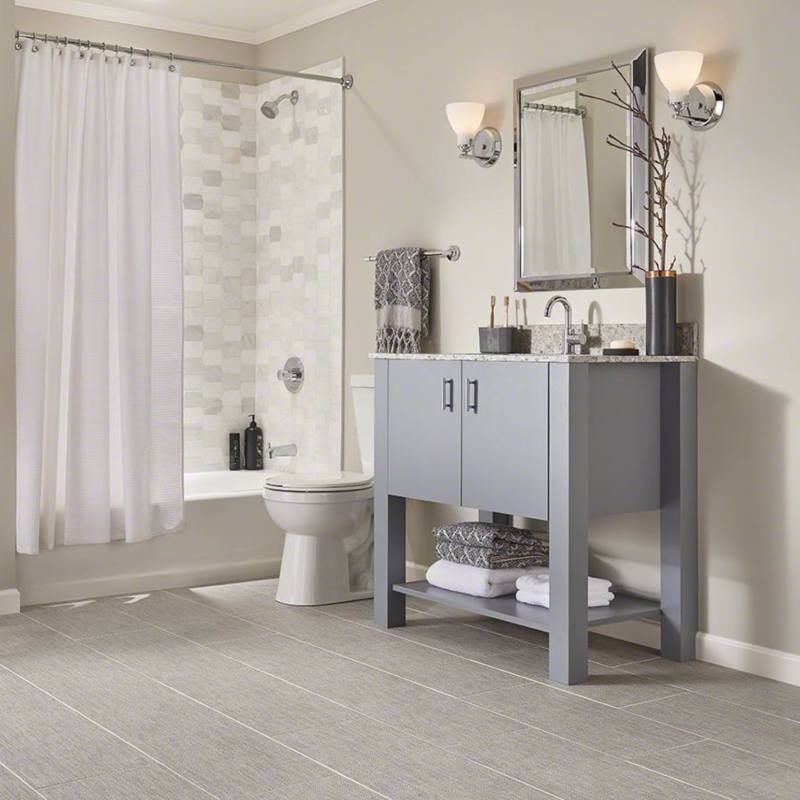 Featured: Ivory Crosshatch Porcelain
Ivory Crosshatch Porcelain combines soft ivory hues in a crosshatch pattern that has the appearance of linen. Until you see it with your own eyes, it's hard to imagine a porcelain surface that can convey the soft texture of a fabric, but this tile does it! Crosshatch Ivory is a fine choice for porcelain floors in home offices, rustic kitchens, and homey baths. The tile is low maintenance and stands up courageously to the sorts of water and kitchen spills that would defeat real linen, giving you the best of both beauty and brawn.
Ivory Lineart Porcelain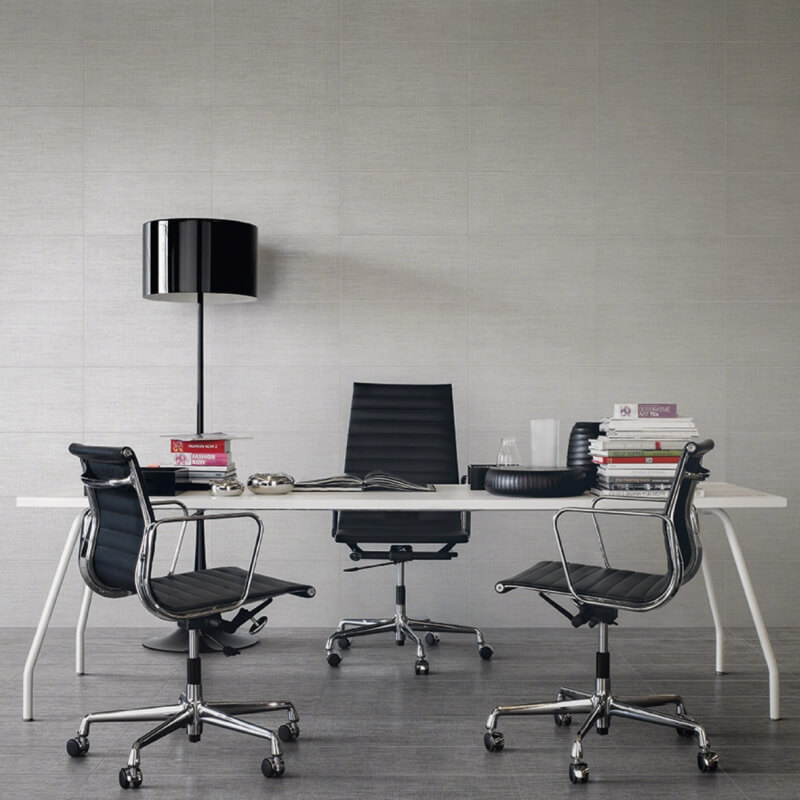 Featured: Ivory Lineart Porcelain
Ivory Lineart Porcelain combines a subtle fabric pattern with soft ivory tones to create a tile perfect for shower walls, porcelain accent walls, and backsplashes. This fabric-look tile is perfect in a traditional or country design, but it's far more versatile than you might think. For example, Ivory Lineart installed on office walls will create a contemporary yet warm look. It may look like a soft and porous fabric, but if something happens to splash on these handsome porcelain tiles, you can easily wipe it away using a microfiber cloth dampened with a little soapy water.
Gray Lineart Porcelain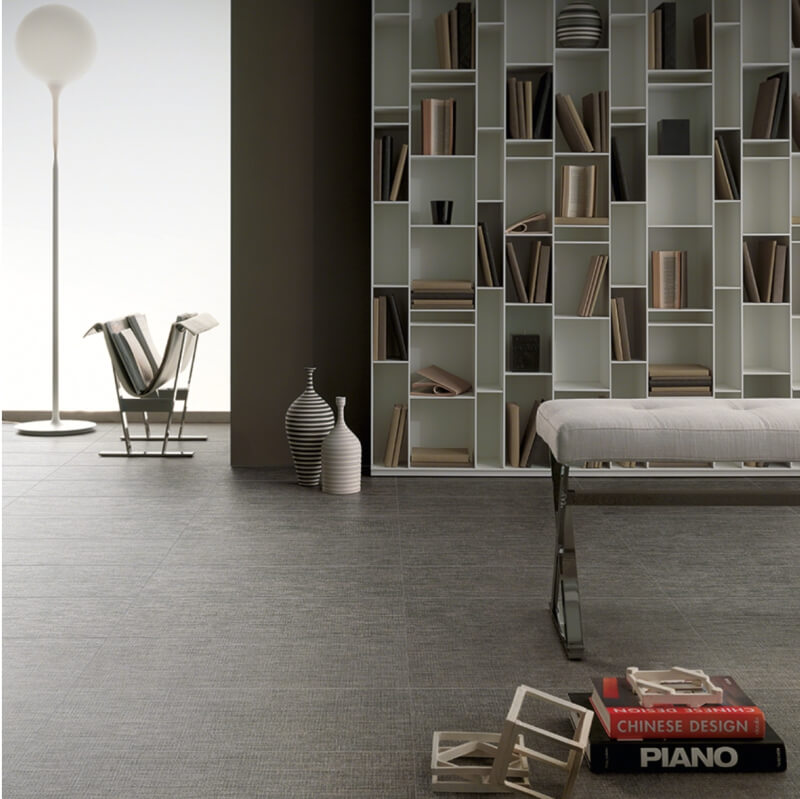 Featured: Gray Lineart Porcelain
Gray Lineart Porcelain tile combines soft grays in a fabric pattern on a large-format tile. The matte finish complements contemporary and modern designs in baths, dens, and as accent walls in offices. A lighter colored grout will make the tile design pop, while a grout in a matching gray will make the tiles flow together more seamlessly.
Gray Crosshatch Porcelain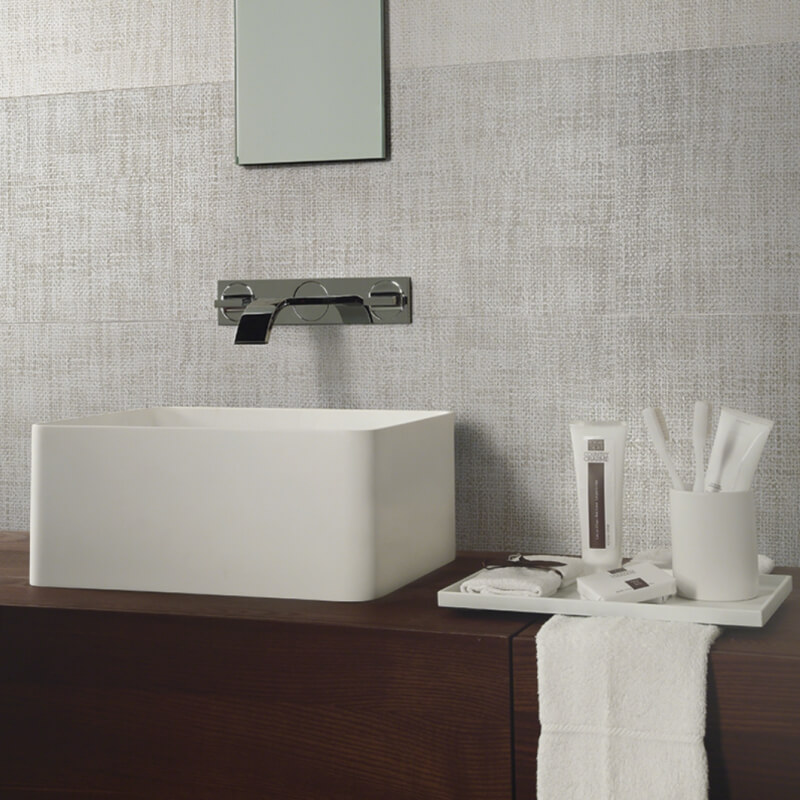 Featured: Gray Crosshatch Porcelain
Gray Crosshatch Porcelain is a modern porcelain tile that looks like fine linen in a range of soft gray tones. The large 12x24-inch tile is a perfect fit for contemporary and modern powder rooms, family rooms, and master baths. You can install the tile alone, or coordinate it with other TekTile selections to create a stunning accent wall or backsplash.
The ability to include the look of textured fabrics such as linen and burlap into a durable and functional design opens up a whole new world of style. And there's so much more to see!
For even more inspiration and to browse our entire selection of tile, including wood look tile and natural stone looks, check out MSI's Backsplash and Wall Tile webpage!
READ MORE ABOUT THE BENEFITS OF PORCELAIN TILE
Defining the PEI Rating For Porcelain Tile
Brand New Porcelain Tile Floor Designs
Express Your Style with Our Oxide Porcelain Tile Metallic Looks
Fabric On the Floor? Introducing the Tektile Porcelain Collection