Is It Worth It To Install Granite Countertops Before Selling My House?
August 01, 2020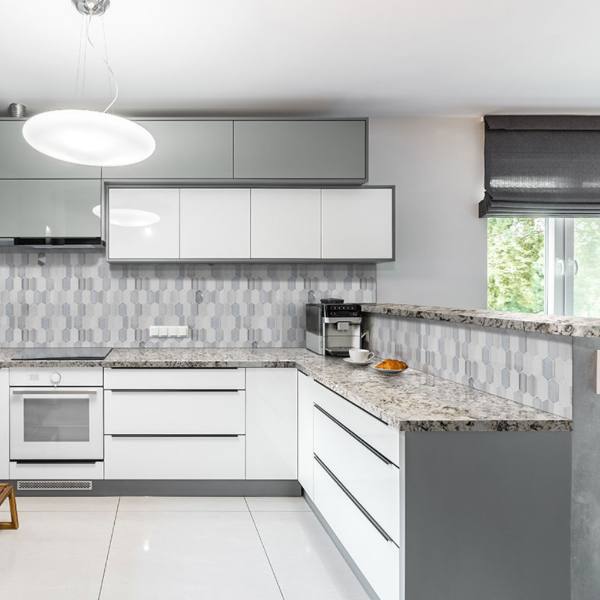 Remodeling your kitchen by making a minor change can significantly boost your home's resale value. When you opt to install granite countertops, potential buyers will be drawn to the modern aesthetic and be able to imagine themselves spending time in the most popular room in the house.
Not only are granite countertops appealing, but they are resistant to bacteria. Their surfaces are non-porous, meaning homeowners don't have to worry about pores and crevices where bacteria can hide.
Are you wondering if it's worth it to make your kitchen countertop granite before selling your home? Keep reading for a guide that breaks it down for you!
Fixing Up and Selling Your Home
When you're getting ready to sell your home, a fresh coat of paint and getting rid of all the clutter are the obvious steps.
But what else can you do to make your home more appealing? What makes potential buyers feel as though they're stepping into their future home?
People are often wary of investing large sums of money into a home they're about to sell. Plus, more significant upgrades like granite countertops cost a pretty penny to install. However, opting to make a few drastic upgrades can significantly increase your home's value and make it exponentially more appealing.
If you're wondering how granite could transform your kitchen, snap a photo of your room and use a granite visualizer tool to see how a granite countertop can transform your home's kitchen appeal.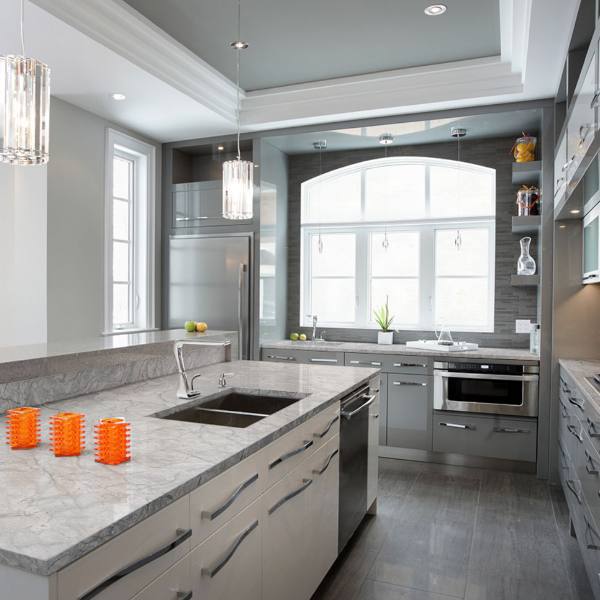 Is a Granite Countertop Worth It?
Granite was used in luxury homes, beginning in the 1920s. By the 1970s, it was the countertop of choice and remains so for most homeowners today.
From white granite to black granite, every slab is unique. Granite countertops boast a luxurious aesthetic that cannot be replicated.
While it's more of an undertaking than painting your front door, the cost is worth it. Let's take a look at some of the many reasons why it's smart to install granite countertops in your home before you sell it.
The Kitchen Has A Lot of Influence
The kitchen and the master bathroom have the most influence over prospective buyers. They're notoriously known as the hot spots. They add the most value during a sale, so they must look their best.
For most of your home, you can clean up clutter, add some fresh paint, and take advantage of the artistic staging to make your home more appealing.
However, for outdated countertops in your bathrooms and kitchen, nothing can be done to cover them up.
Granite Is Universally Appreciated
Granite is considered a premium surface, no matter where you live. It's one of the most desired and appealing countertops and is a hot selling point for any home.
When prospective buyers know it was newly installed, it's even more enticing.
Plus, it lasts a long time. If you're planning on selling your home in a few years, opt to install granite countertops immediately so that you get to enjoy them, too. They'll still look new and beautiful years later when you list your home.
They're a Legitimate Selling Point
While fresh paint and new cabinets add to the aesthetic of a home, they aren't legitimate selling points. A recently upgraded bathroom or kitchen, on the other hand, counts as a substantial upgrade.
Of all the ways you can renovate your home, redoing your kitchen has the highest return on investment (ROI). The return averages about 3 times the price of what you pay for your granite countertop.
Plus, granite countertops come in various patterns and colors, each one unique from the rest.
They're Environmentally-Friendly
Many countertop materials require harmful manufacturing. These materials harm the environment during production, and they end up in landfills as well.
Granite is a natural stone product. It gets quarried from the earth, without the need for harmful chemicals. Typically, it's honed or polished before it's installed, but there's no manufacturing necessary to make it a countertop.
Plus, granite countertops can last as long as a home, if properly maintained. This reduces landfill waste significantly and is an excellent selling point for concerned buyers.
They're Low Maintenance
Granite only requires routine sealing, polishing, and cleaning. All 3 requirements can be done by homeowners themselves, using granite-safe products.
Granite countertops are beautiful, luxurious, and don't require high maintenance.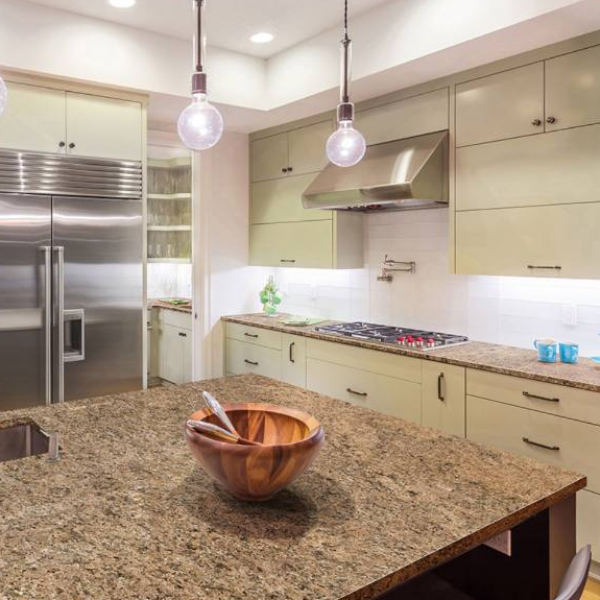 Granite Lasts a Long Time
All buyers love the idea of materials that won't need to be replaced soon, or at all. Laminate, butcher block, and other solid surface countertops all have lifespans shorter than those of a home.
One of the hardest stones on earth, granite, is very difficult to scratch. It has incredible heat and scratch resistance, which means it can handle all the demands of an active household using the kitchen for years.
Quartz vs. Granite
Regarding the quartz vs. granite debate, like granite, quartz is a natural substance found on earth. It's one of the most abundant minerals on the planet.
Granite is also found naturally and doesn't require any processing before becoming a countertop. It remains in its natural form.
Quartz, on the other hand, is ground up after it's found. While it looks as though it comes straight from mother nature, it's blended with binding agents like resin and does require manufacturing and processing.
Quartz is a bit stronger than granite, and also resistant to bacteria and viruses.
Install Granite Countertops In Your Home
If you've been considering granite countertops and have searched for "granite countertops near me," you're on the right track.
Opting to install granite countertops in your home will allow you to enjoy your kitchen for as long as you live there, and it will also significantly increase the value of your home.
Granite countertops are timeless. Plus, they are low maintenance, environmentally-friendly, and can withstand severe wear and tear in the kitchen.
With granite countertops in your listed home, prospective buyers will be able to visualize themselves in the house's most popular room.
READ MORE ABOUT GRANITE COUNTERTOPS
How to Save Money On A Granite Countertop
How to Seal A Granite Countertop
In Stock And On-Trend Granite Countertops Make A Statement