MSI's Kitchen Countertop Selection Guide
July 10, 2022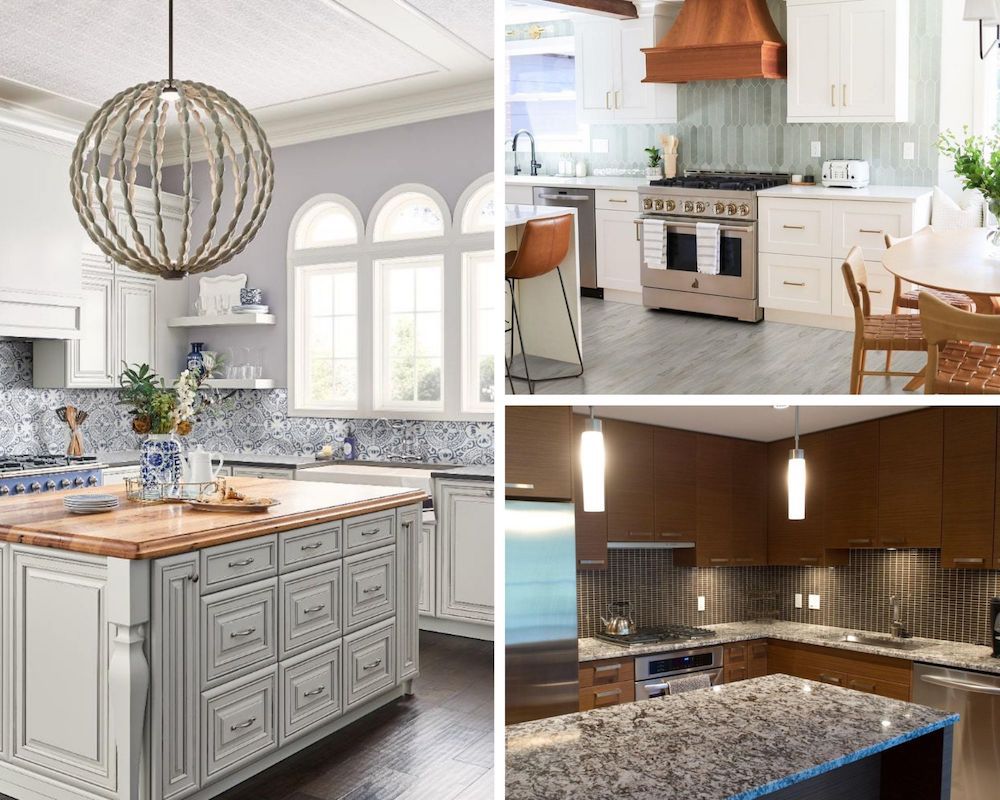 In today's fast-paced society, now more than ever, a gorgeous, luxurious kitchen is incredibly sought-after. Our kitchens have become sanctuaries where we can get away from the hustle and bustle of everyday life to prepare meals on a chic premium kitchen countertop, enjoy good conversation with close friends and family, and of course, dine on the fruits of our labor.

Perhaps you think such a sophisticated kitchen isn't in the cards for your budget. The good news is you can take specific steps to bring the kitchen design of your wildest dreams to life. Keep reading to discover these steps and how to flawlessly execute them.
SELECTING YOUR SURFACES
When making your kitchen selections, there is much to consider, such as the color of your cabinets or if you prefer a bottom freezer refrigerator. Where we come into the picture is the selection of your premium services. As experts, we can guide you to seamlessly create your dream kitchen.
Before making your selections, it's important to consider your unique lifestyle traits and the overall look you're after, as these will play essential roles in selecting suitable surfaces for your space.
Natural Stone
If you're in the market for a show-stopping kitchen that will have your guests spreading word of its glory throughout the neighborhood, look no further than MSI's natural stone countertops.
Granite
You can't go wrong with the irresistible exotic brilliance of granite countertops. These widely sought-after, highly durable counters offer an extensive range of color choices and deliver a one-of-a-kind look to any kitchen.
When homebuyers survey the market, granite is one of the first things they look for in a potential home. One thing to think about when considering granite is maintenance. Unlike luxury vinyl flooring, porcelain, or quartz, granite must be sealed and regularly resealed to resist trouble like staining and etching.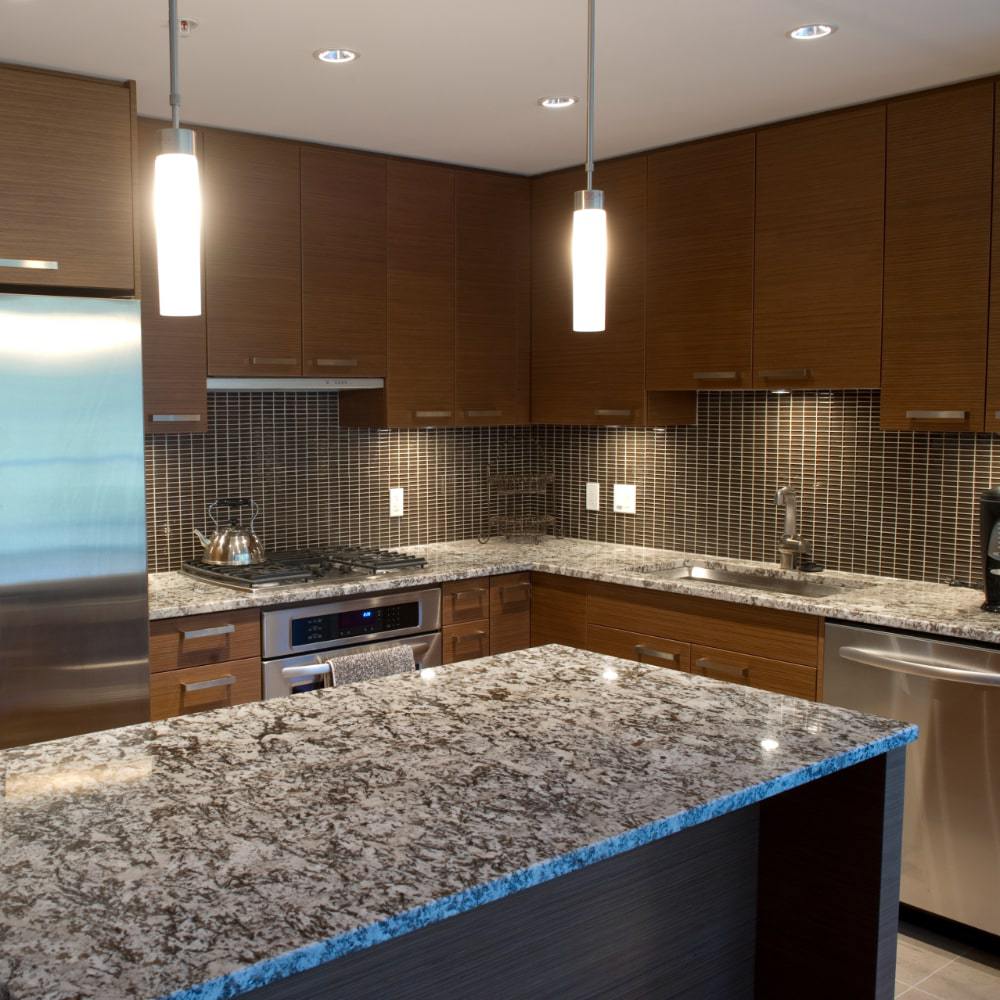 An MSI granite option that's hard to beat is the Delicatus White Granite pictured here. Its soft white background with contrasting lavish, dark veins is nothing short of the perfect conversation piece.
Quartz
We offer numerous quartz countertops that stand up to busy, family-friendly kitchens that experience heavy wear and tear, cooking, and entertaining. Our durable quartz counters are nearly maintenance-free, leaving you more time for the important things like spending time with family and guests.

An awe-inspiring choice is the Calacatta Laza Quartz featured here. Note the way its white hue brings the other colors of the room together. Even if sunlight wasn't pouring through the window, this premium quartz still lights up the space.
The Calacatta Laza features dramatic movement, a warm white background, and authentic-looking soft brown veins to deliver a marble look nearly impossible to differentiate from the real thing. Quartz does not require sealing or resealing, unlike marble or other authentic surfaces, leaving you more time to enjoy its beauty and durability.

Take a look at this informative video to see quartz countertops and other premium surfaces mentioned in this article in actual room scenes.


Marble
If an on-trend yet timeless classic kitchen is more your speed, consider luxurious marble countertops. Marble uses calming color palettes and long veining to create a lavish surface that will impress even your most particular guests. Having marble installed in your kitchen is like installing a piece of history, as this premium surface has delighted for ages.
If you opt for marble, know that it requires special care, so review the do's and don'ts beforehand. For instance, as previously mentioned, marble requires sealing and regularly scheduled resealing.
PORCELAIN TILE FLOORS & BACKSPLASHES
Your kitchen is a busy place. If you do a lot of cooking and entertaining, it's important to have durable countertops, but it doesn't end there. You want to ensure that your flooring and backsplashes are durable and ready to stand up to the wear and tear of daily kitchen life like foot traffic and food and cooking splatter. Thankfully MSI has a stunning option that will stand up to heavy use and bring warmth, beauty, and undeniable richness to your modern kitchen—porcelain tile.

Among the many benefits of porcelain tile, you'll find extreme durability, resistance to water, chipping, scratching, cracking, and more. Porcelain is easy to clean and virtually maintenance-free, requiring none of the ongoing maintenance required of the authentic surfaces in mimics so well.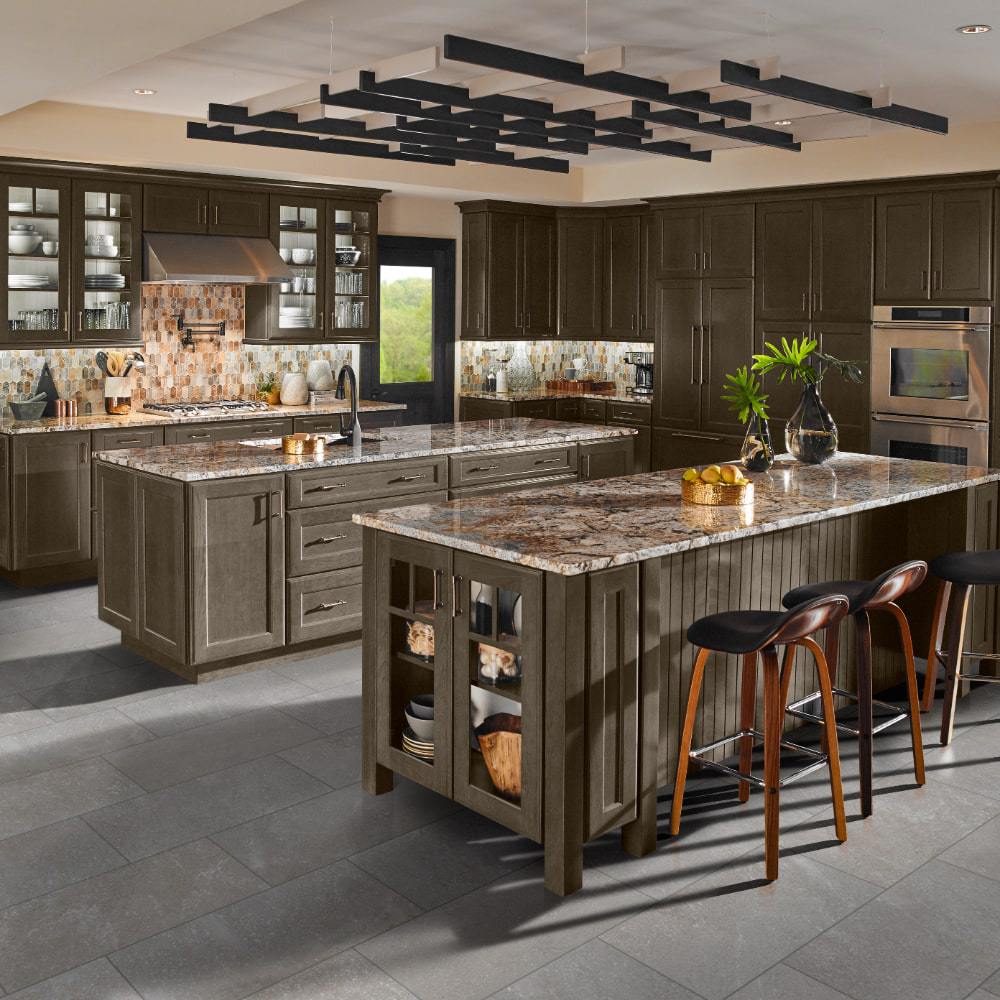 For porcelain flooring, take a look at this enchanting Glacier Porcelain Tile. Its concrete gray background paired with understated hints of cream and dark greige make up an authentic natural stone appearance. This gray tile serves this room well, adding instant character to the space without overpowering other elements.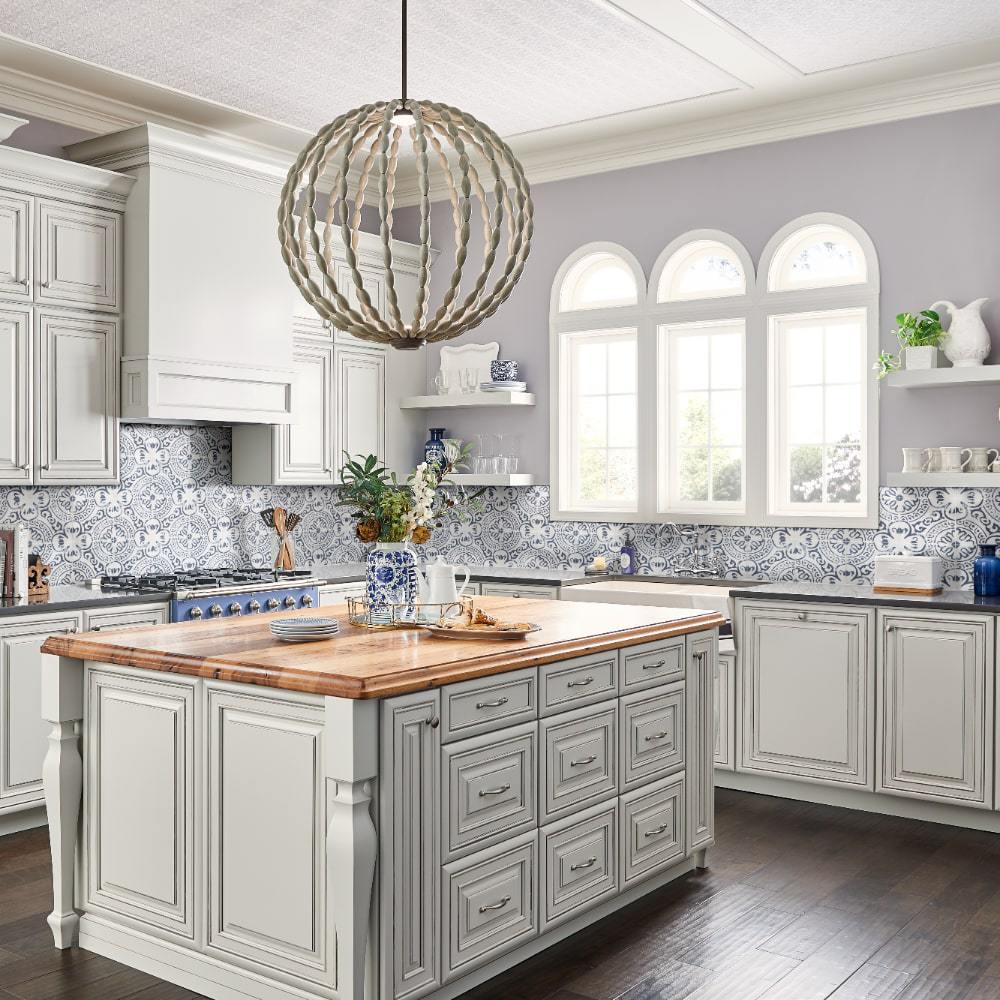 For first-rate porcelain backsplash designs, take a look at our Indigo Encaustic Tile. These tiles mimic handmade stamped tiles from a bygone era. To recreate this high level of detail, each design is handcrafted. The result is a sophisticated pattern with a timeless feel that will keep you smiling for decades.
To get an idea of how all these premium services will look in your kitchen, visit our easy-to-use kitchen visualizer and follow the simple instructions.
LUXURY VINYL FLOORING

Another premium flooring option that will give you the durability you need at a price point your wallet will love is luxury vinyl flooring. Our Dunite Oak Luxury Vinyl Planks pictured here are extremely durable, scratch-resistant, 100% waterproof, and equipped with MSI's CrystaLux™ wear-resistant technology. These planks combine beige and gray with subtle knots and grains to create a wood-look flooring almost identical to the real thing.

If you have any questions about creating the captivating kitchen of your dreams, using these or other premium surfaces, give us a call, contact us online, or visit one of our showrooms. With so many styles, color selections, and surfaces, narrowing down your choices can prove challenging. That's why our experts are ready to assist in bringing your wonderful designs to life.

Also, consider contacting us in real-time using our MSI website chat feature. Through this feature, we can answer any questions and provide additional information. Finding the feature is easy—look to the bottom right of your screen on any page of the MSI website. Then, click the circle, and a chat box will pop up with an agent ready to assist you.