Marble: A Timeless Investment In Luxury
June 28, 2013
Once upon a time, in castles of old and great estates of the finest quality, marble was the stone of choice. Beautiful floors, soaring columns – from foundation to ceiling and walls in between, marble was used as liberally as the owner could afford. Today, as we have become more knowledgeable about natural stone and the benefits of marble, this timeless stone has seen a resurgence in popularity. Marble tile is more than just a luxurious stone. Its durability and classic attributes make it a truly priceless investment that will stand the test of time.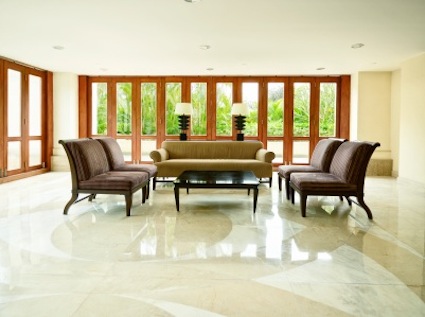 Marble countertops for the kitchen and bath have long since been a staple of fine homes. However, the trend of more copious expanses of marble is seeing its own renaissance as discerning homeowners begin to recognize that marble flooring throughout is an excellent way to capitalize on the beauty of the stone. Large expanses emphasize the smooth, clean appearance of the stone, particularly when the marble is predominantly white with striking veins against a pure backdrop. Marble is also a pleasantly cool stone – a quality valued in hotter climates where the material choice for flooring can have a significant impact on keeping the home or office more comfortable by natural means.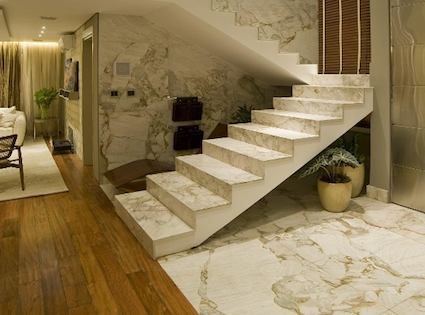 Marble lovers of the past enjoyed the look and luxury of marble as it aged. The possibility of chips or stains lent themselves to a patina of character. This is still true today (especially when the marble is used as countertops in old-world style kitchens), however, contemporary marble buyers often prefer an unblemished look to exploit those generous stretches of smooth stone when it comes to flooring. Fortunately, the popularity of natural stone in general means that continuous research and understanding of stones' properties has resulted in better ways to care for it. We now know that honed marble, which offers a more matte appearance, will better disguise etching. We also have modern cleaning products designed specifically for polishing marble tile, removing undesired stains that once may have been permanent. Sealants have also improved and will ensure liquids, whether splashed onto the floor or dragged across them by soiled shoes, stay on the surface and do not penetrate the marble flooring. These sealants are easier to use than ever and do not require a professional touch to re-apply them over the long lifetime of the stone.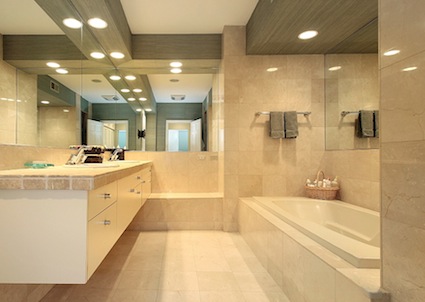 MS International has the greatest selection of in-stock marble slabs and tiles in North America, including a wide variety of sizes to accommodate even the largest scale projects. Accessibility translates to greater affordability, which means that the top to bottom marble once celebrated in only the richest homes of the past can now be an affordable, realistic investment in luxury today.