Mimic The Look Of Nature With Porcelain Tile
July 01, 2013
In the past, porcelain tile has taken a backseat to showier tile options such as marble and granite. However, this sturdy material is gaining steam as a popular floor option, as it can take on the look of these other, highly popular materials while also being more affordable than natural stone. The versatility and durability coupled with ease of maintenance and affordability make porcelain tile a powerful rival to nature's designs.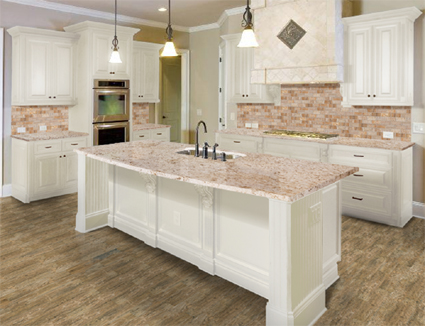 Versatile – Because porcelain tile is man-made, it can replicate a variety of natural looks. A porcelain wood tile, for example, can be crafted to look like different hardwoods with their own distinct grains, colors, and finishes. Additionally, porcelain tile can be designed for natural stone looks like granite, slate, travertine, and marble. These tiles can be finished smoothly for a refined appearance or roughened to mimic a real stone appearance. Porcelain tiles truly combine the beautiful and realistic look of natural materials with all the benefits of sturdy craftsmanship!
Durable – Porcelain tiles are the innovative result of super-fine porcelain clay and a very hot firing at a high temperature. The outcome is a density that withstands extreme weather conditions and high traffic areas. Porcelain tile can withstand very cold or hot temperatures and moisture, even heavy downpours, which makes porcelain tile a particularly excellent choice for outdoor decks and walkways, as well as for foyers and mud rooms where outdoor weather conditions tend to follow visitors and pets inside.
Easy to Maintain – Given their fantastic durability, it's no wonder that porcelain tiles are so easy to maintain. Their low moisture absorbency makes them easy to wipe clean, and water spills can sit on the surface without immediate cleanup, unlike a real slate tile, for example, which will etch (i.e., the surface will darken temporarily) if left unattended. Similarly, the fact that porcelain tiles are so resistant to scratches means that bacteria does not have opportunity to settle into the material. For the discerning homeowner who loves the look of natural wood throughout the home, a porcelain wood tile is a great solution for a busy, or messy, kitchen area.
Affordable Price Point – Porcelain tiles have a lower price point than their natural stone and real wood counterparts. They can be manufactured in abundance in the most popular styles and colors according to demand, which keeps costs lower. Additionally, they can be produced quickly and efficiently without the need for long-term storage and are not shipped from quarries in exotic locales or forests halfway around the world – savings that are also passed to the consumer.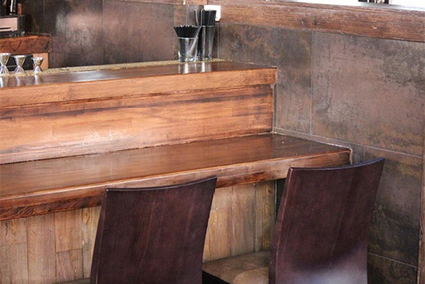 We cannot replace nature's most beautiful creations; however, technology affords us the opportunity to mimic them, and in some cases, improve upon them with even better versatility and durability. M S International offers a complete line of porcelain tile, including natural stone and wood looks. Explore our website for porcelain flooring options or visit the Kitchen Visualizer to play with the many options of porcelain tiles available to you!
READ MORE ABOUT THE BENEFITS OF PORCELAIN TILE
Mix And Match Porcelain And Ceramic Floor Tiles
Modern Sophistication with Polished Porcelain Countertops
Old World Encaustic Tiles Take On A Modern Look with Porcelain Tile
Pet-Friendly Flooring Options: Luxury Vinyl Tile Vs. Stone And Porcelain Tile