The Unexpected Benefits Of Thin Porcelain Tile
June 14, 2017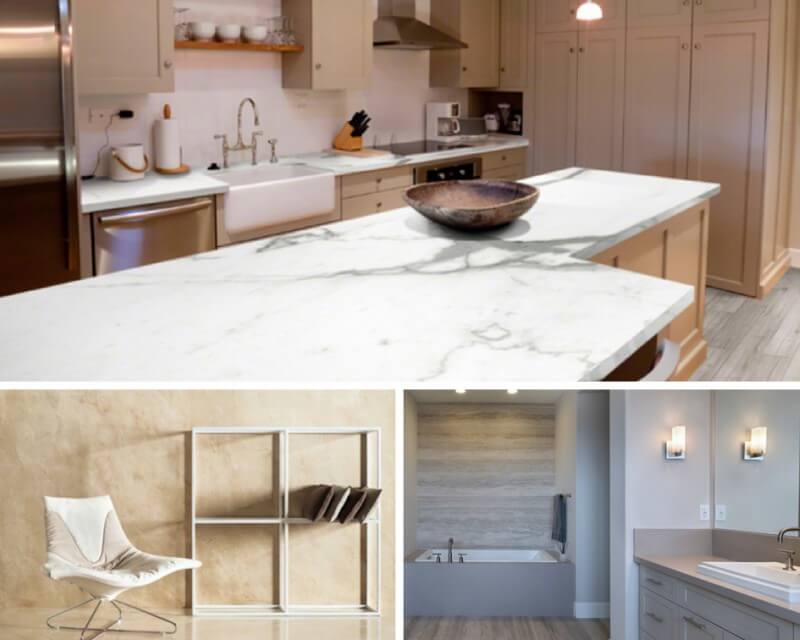 Porcelain tile is a tried and true building material, and for good reason. This durable material is both beautiful and stain-resistant, and at an affordable price point.
It's hard to believe that porcelain could get even better, but with MSI's recently unveiled Stile Thin Porcelain Tile, now you can have all the benefits of classic porcelain tile but in a large-scale, lightweight, and extremely economical package.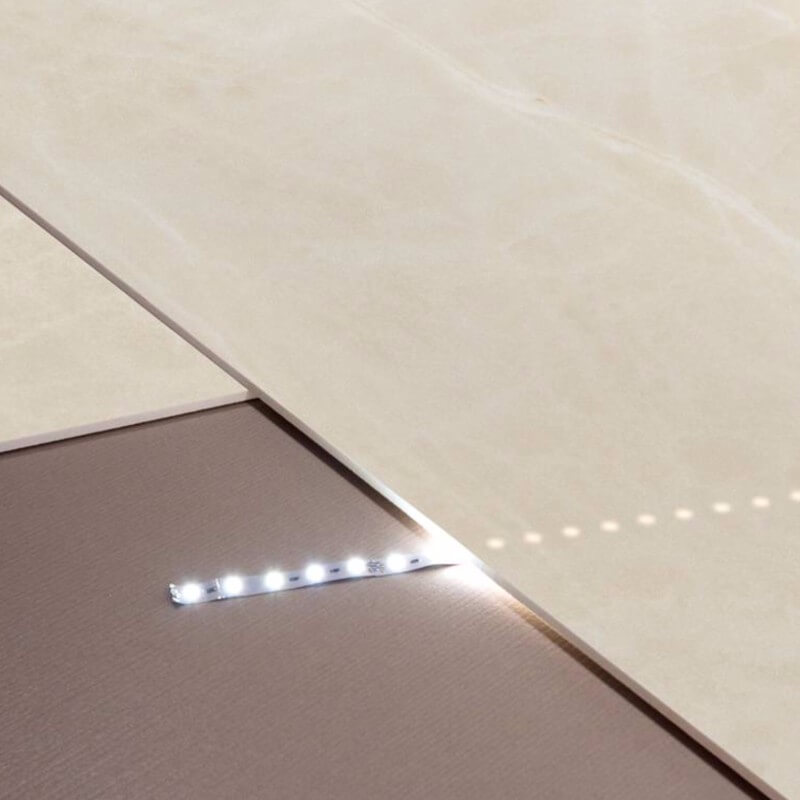 Featured: Onice Bianco Polished Porcelain
Stile Thin Porcelain Tile is a 6mm thick porcelain slab that measures 118" x 59", but still only weighs in at 2.81 pounds per square foot. Seems too good to be true? Amazingly, this thin tile is still surprisingly durable and impervious to stains and bacteria.
Stile modern tile is ideal for renovations; its slim profile means it can be installed directly on top of existing materials, making for a quick, easy, and affordable install.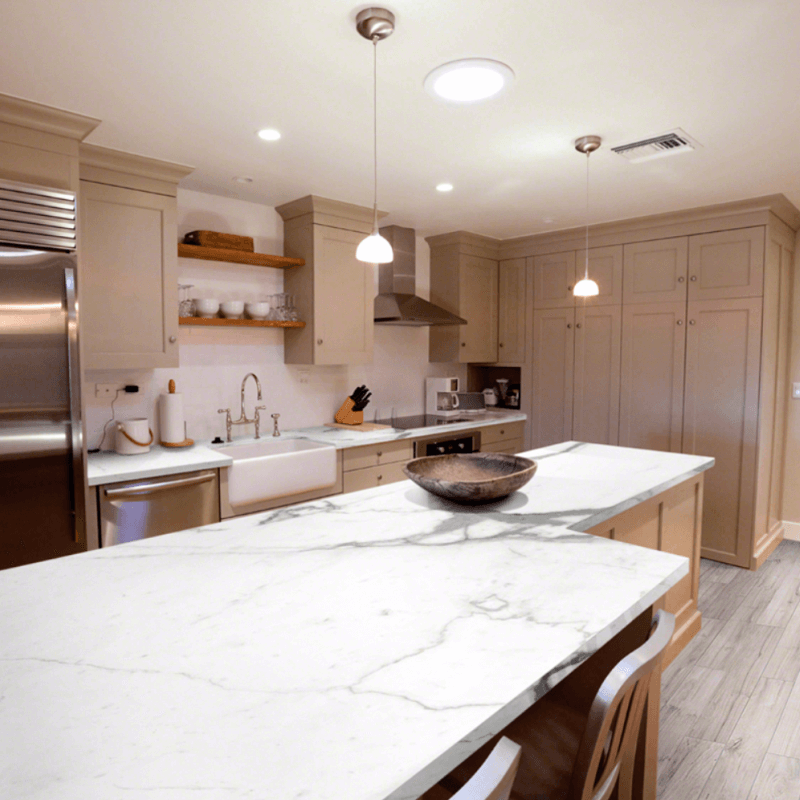 Featured: Statuario Polished Porcelain
Install Stile porcelain tile as a single large slab and appreciate the movement and beauty of a full piece. For example, check out this elegant Statuario Polished Porcelain by MSI.
The oversized scale of each slab makes for fewer grout lines that can disrupt the flow and pattern of the design, resulting in a chic and sophisticated look. See the drama for yourself with these images of large format porcelain panels.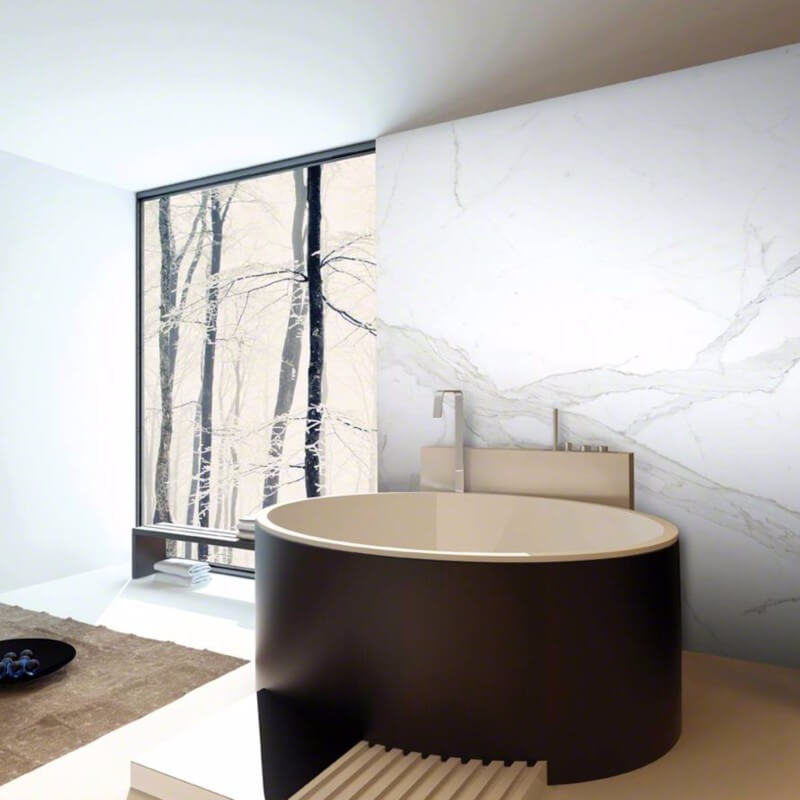 Featured: Calacatta Polished Porcelain
Or install Stile where a large tile would normally be too heavy. Just look at this gorgeous Calacatta Polished Porcelain wall tile, installed as the perfect seamless backdrop to a freestanding tub.
A full slab of this quality would typically be much too heavy and prohibitively expensive, but with Stile Thin Porcelain tile, you can achieve a designer look at a fraction of the cost.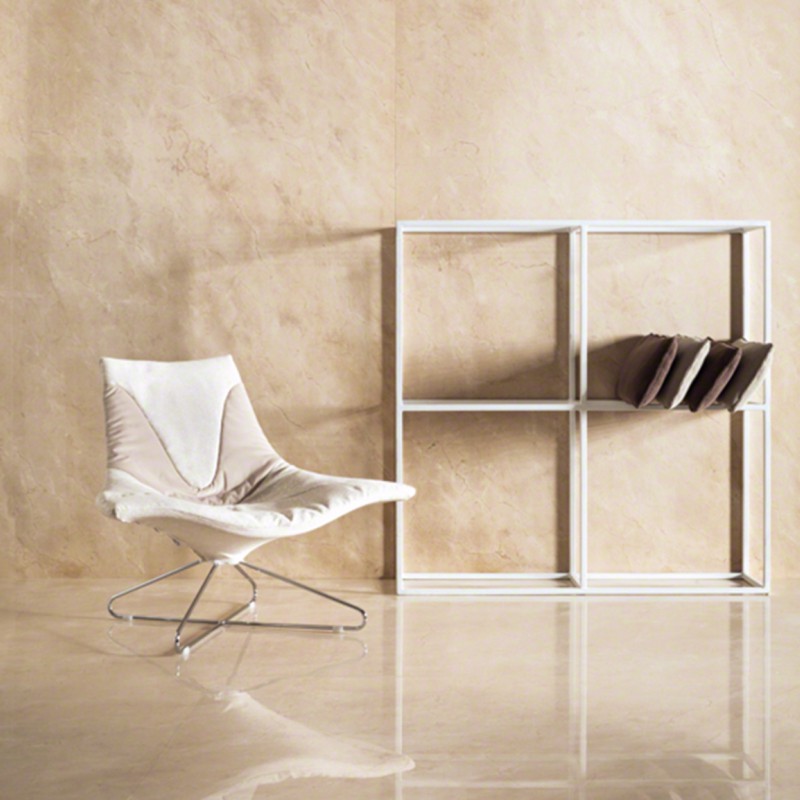 Featured: Crema Marfil Polished Porcelain
This amazing new material may cost less than traditional marble or porcelain tiles, but you'd never know it's not the real deal. Stile features an incredibly realistic representation of natural stone. Feast your eyes on this marble-look Crema Marfil Polished Porcelain, with its fine golden veining and warm beige background.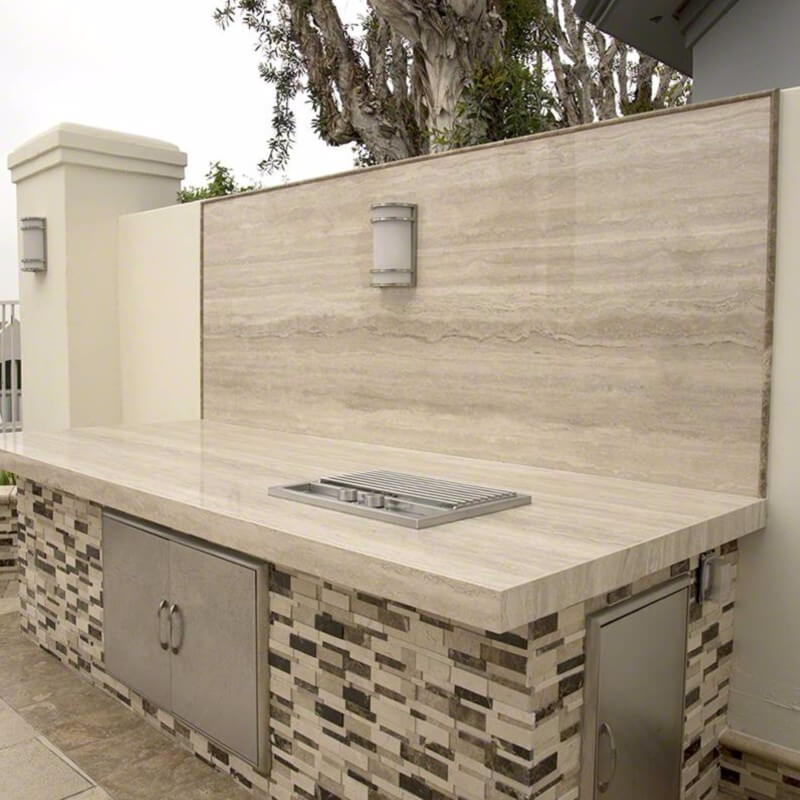 Featured: Travertino Santa Caterina Polished Porcelain
For a more modern tile look, try the Travertino Santa Caterina Polished Porcelain tile. It perfectly mimics vein-cut travertine tile with its striking linear movement. The rich palette of grey, beige, and cream looks like a million bucks, especially installed in unexpected places like this spa floor. Stile's stain- and etch-resistant properties make it durable enough to withstand the wear and tear of commercial or residential use on floors, walls, and countertops.
Most of us never expected that porcelain tile could be so thin yet strong, oversized yet lightweight, and luxurious yet cost-effective. However, with Stile Thin Porcelain Tile from MSI, homeowners and design professionals can have all that and more. See the entire collection of Stile porcelain tile for new patterns and colors!
READ MORE ABOUT THE DIFFERENT TYPES OF PORCELAIN TILE
The Right Time to Install a Porcelain Tile Floor During Renovations
Top Reasons to Choose Cement-Look Porcelain Tile Over Real Cement