Current Obsessions: How To Design A Stand-Out Room With Neutral Colors
February 02, 2017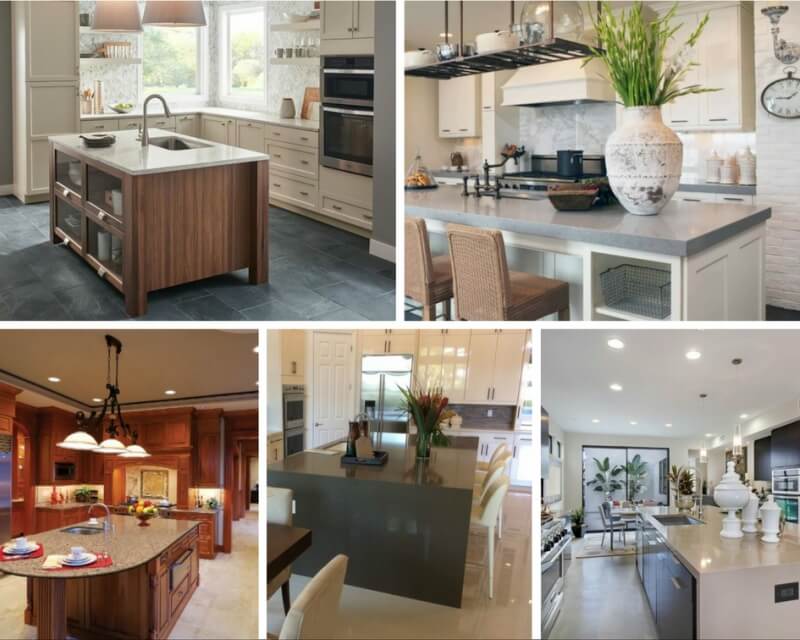 There are those who start their morning with a hot cup of coffee, and those who opt for an iced latte. If either one sounds like you, then you might like your kitchen design like you take on hues of your morning pick-me-up. And for those neutral loving homeowners who like the flexibility of slightly warmer or slightly cooler tones, a neutral quartz countertop is just the ticket!
Gone are the days of basic brown or gloomy gray, because MSI now offers an exciting collection of neutral-colored quartz countertops, with subtle hues and details that add liveliness to any kitchen! Throw in the right mix of materials, textures, and accessories, and you've got a design that will wake you up, along with your morning cup of joe. Curious?
Check out these five standout kitchens with neutral color palettes, and we're sure you'll fall in love!
Fossil Gray
While from a distance this mid-tone gray quartz countertop might look solid, as soon as you enter the kitchen, you'll notice that Fossil Gray Quartz features subtle specks and veins for both visual interest and depth.
The cool gray is a stylish contrast to this mostly white kitchen, and plays nice with the natural marble backsplash. The end result is a sophisticated cooking space that's aesthetically balanced, with dark wood floors, bronze accents, and naturally woven bar stools.
Lagos Azul
Again, at first glance, Lagos Azul Quartz may seem to be a solid-colored surface, but this brown quartz actually includes subtle details of dark brown dots. Its coloring could take any space in either a traditional or a modern direction.
Here, it's a standout in a light neutral kitchen. The oversized island with its fabulous waterfall edge becomes the focal point of the room, and its subtle pattern visually connects with the colors of the contemporary backsplash.
Cashmere Oro
Cashmere Oro Quartz is a lovely, low-maintenance quartz slab that offers a graceful blend of soft whites and barely there veining. This delightful kitchen features a variety of warm and cool tones, from the azure gray slate floors to the warm wood island. Installing the light quartz countertop on both the cabinets and the island ties the design together in this eclectic kitchen.
Toasted Almond
If you want the look of a speckled granite but need the cleaning and maintenance ease of quartz, consider Toasted Almond Quartz. This traditional choice includes several quartz countertop colors, including creams, beiges, and grays.
The warm tones highlight the richness of the darker cabinets in this monochromatic kitchen. The detailing on the island, scrollwork on the light fixture, and picture-framed feature over the cooktop all create interesting touches throughout the room.
Boletus
For a subdued neutral that's neither warm nor cool, turn to Boletus Quartz. This contemporary quartz is a dark mushroom shade speckled with taupe, cream, and cocoa accents, and works well with bright whites and darker neutrals. While it stands out against the dark cabinetry, it doesn't overpower the room, because it's similar in tone to the concrete floors. This color really pops with a few white accessories.
Neutral doesn't mean boring if you choose the right blend of materials, hues and accessories. So let us help you perfect your own design style and choose your favorites.
Read More About Quartz Countertop Colors and Styles:
New Year New Quartz Colors
Complex Quartz Colors
Light Colored Quartz Countertops That Can't Be Beat