Mosaic Monday: 5 Elegant Kitchens With Classic White Subway Tile
July 17, 2017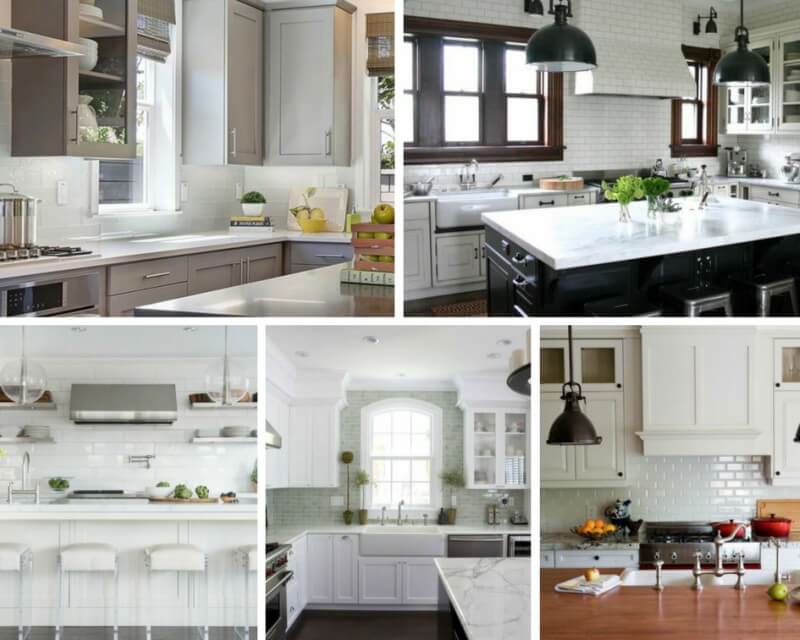 Vanilla frosting, Sinatra, and red nail polish — just a few elegant and stylish mainstays that everyone can agree on. Classic white subway tile in the kitchen is yet another; it's one of those decisions that can't go wrong and will never fall out of style.
Fortunately, there are still plenty of ways to exercise your creativity, even with such a safe, neutral material. You might choose the basic, classic white ceramic subway tile, or embrace one of our various interpretations on the theme: crystalline glass, Italian marble, elongated shapes or beveled edges.
Here are just a few creative subway backsplash ideas to get you started.
Ice Glass Subway 4 x 12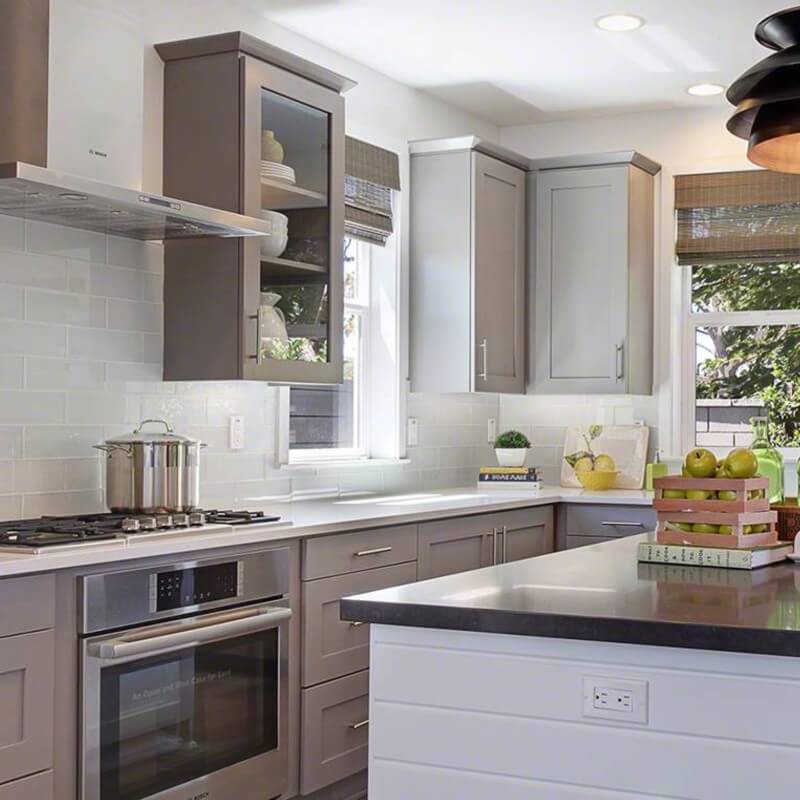 Featured: Ice Glass Subway Tile 4x12
Crystal-clear glass on a white background gives Ice Glass Subway Tile 4x12 a 3-D appearance which, along with its superb shine, catches the light and offers a depth that is welcome in a small kitchen.
Installed to create an extended backsplash, opting not to cover the entire wall keeps the super-reflective surface of the glass tile from overwhelming the space, detracting from the other elements in the room such as the soft gray cabinetry or bold contemporary pendulum lights.
Domino White Glossy Subway 2 x 4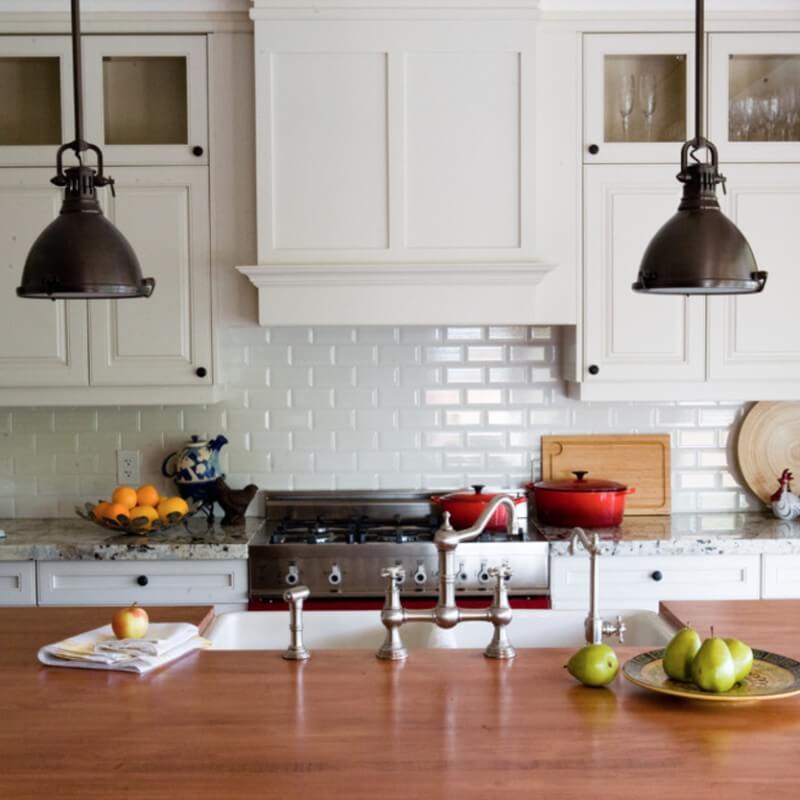 Create this look with MSI's Domino White Glossy Beveled Subway Tile 2x4
(Photo Credit: Houzz)
Another way to add dimension to your subway backsplash tile is with beveled edges. Domino White Glossy Beveled Subway Tile offers this 3-D edge treatment, which looks spectacular on small-format tiles such as these, in a staggered, brick-style installation.
The gloss contrasts with the matte white cabinets, an intermediary between the cabinetry and the gleaming stainless steel appliances. With a white kitchen, you can add your own pops of color wherever you like, whether it's colorful fruit or a favorite piece of art.
White Ceramic Subway 3 x 6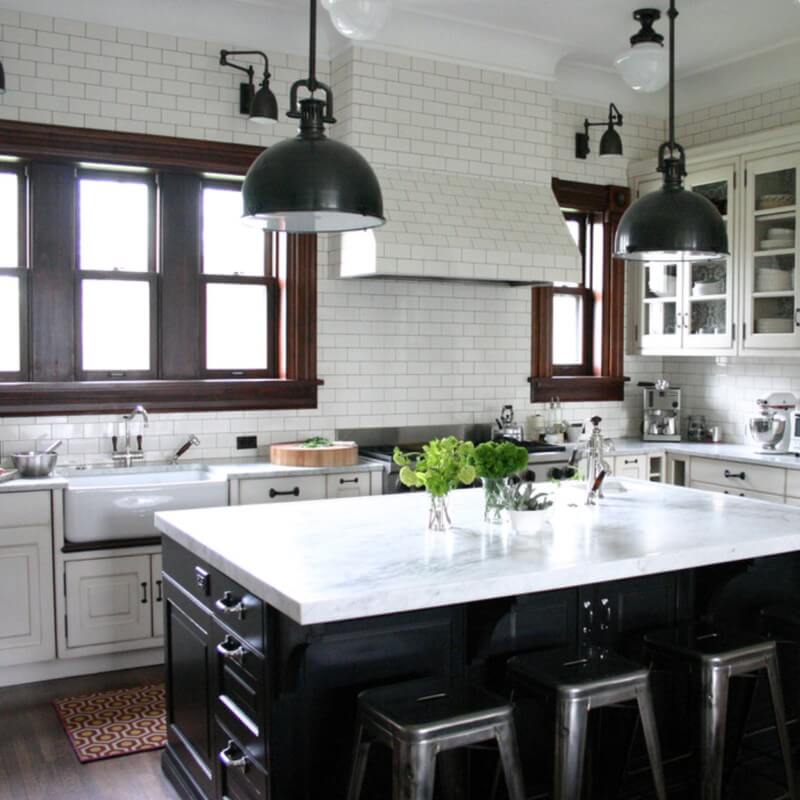 Get the look with MSI's White Subway Tile 3x6 (Photo Credit: Houzz)
The beauty of classic White Subway Tile, in the popular 3" by 6" size, is that it's so versatile. It agrees with traditional or contemporary looks, or the modern aesthetic shown here, leaning toward industrial.
One way to switch up your subway tile is to use slightly darker grout, emphasizing the edges of the brick-style tile installation.
White Carrara Subway 3 x 6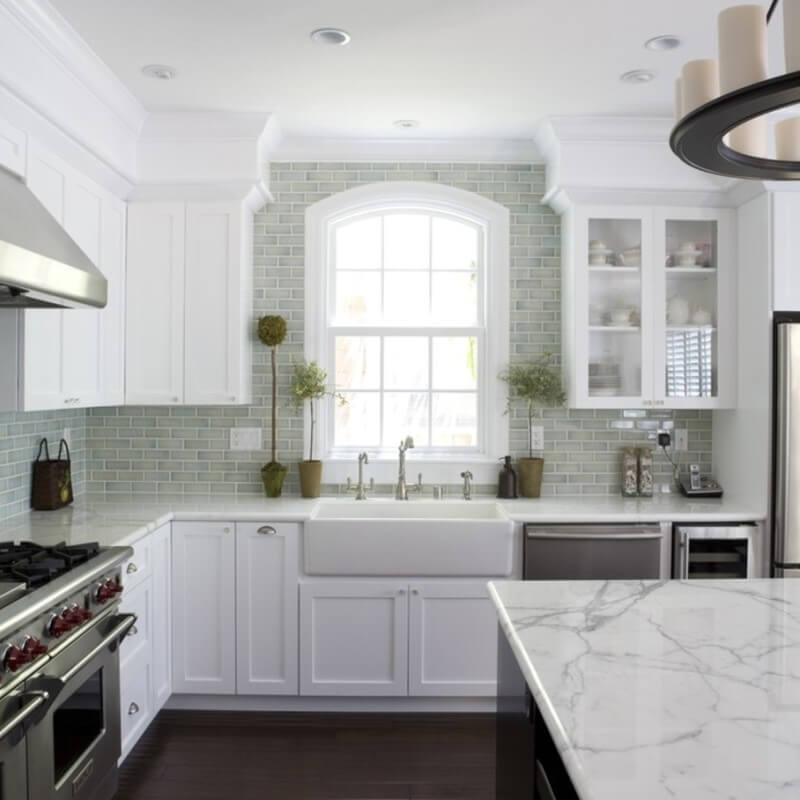 Recreate this look with MSI's White Carrara Subway Tile 3x6 (Photo Credit: Houzz)
Fine Italian marble in a subway tile format adds a dash of romance to your kitchen décor, an updated form of traditional.
The delicate gray veining of White Carrara Subway Tile 3x6 echoes the larger, more dramatic veining of the kitchen island countertop. Marble subway tile is also the ideal match-up with the stylish arched window and bold crown molding.
White Subway 4 x 16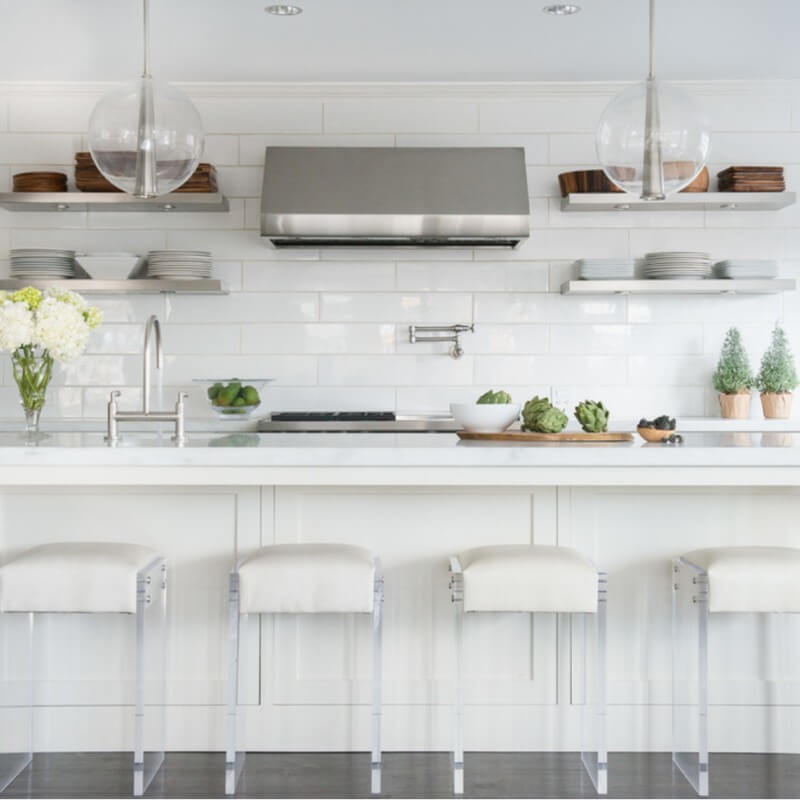 Get the look with MSI's White Subway Tile 4x16 (Photo Credit: Houzz)
Sleek, elongated, oversized White Subway in the 4" by 16" size emphasizes the horizontal lines in this contemporary kitchen, tying it all together with a modern twist on an old favorite.
The glossy white tile accent wall has an elegance of its own, but also functions as a neutral backdrop for the show-stopping bubble-shaped pendulum lights and uber-modern lucite barstools.
Whether you're embracing the popular trend toward minimalism, or just deciding on an elegant backdrop for your colorful, eclectic décor, classic subway tile is an excellent choice.
Décor styles come and go, but white subway tiles are something everyone can agree on, an investment that you'll enjoy for decades into the future.